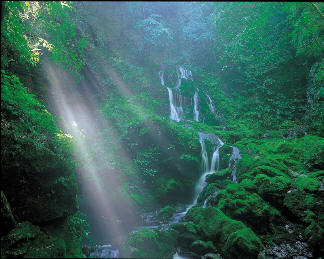 The American lifestyle is one of hurriedness, more products to sustain the 'I-Life'; eating along the way to making more money. Should it be no wonder why unforigveness and forgiveness aren't commonly talked about? Who has time for it? But yet; if not talked about what changes will you know of that come after forgiving?  Now it's not to say that those in Israel, Ukraine; or anywhere else in Europe or around the world are any more or less forgiving than Americans; however, a lifestyle of not stopping keeps one from seeing the bigger picture?
So what does happen when one forgives? Does anything change? Of course! There are many things that change after a person forgives.  Three things that change when you make the choice to forgive are:
1- Your heart changes.  Unforgiveness roots itself in your heart and when that unforgiveness is gone; there is a release. A release for your heart to feel new experiences; to love.
2- Your perspective changes. Nothing is as it was once you forgive. When I forgave my biological mother I learned that she suffered many terrible things in her life. It changed my perspective toward her. I was able to accept her right where she was; regardless of the mistakes she had made.  How many people in your life would you see different do you think? You don't know unless you make the choice to forgive!
3- Your physical body changes. When your body is filled with negative thoughts and spiritual poison; it reacts to it. Dr. Caroline Leaf, who is a cognitive neuroscientist has found that what's in the mind impacts the body and when choice are made for better or worse; it manifests itself physically. When I made the choice to forgive all those who caused me much pain not only did my voice change but my eye color too. It is not possible to deal with internal issues and not see the outer reflection of them. The opposite is true.
Forgiveness is the one thing that will free you internally. It will change you, your life and those around you. It will soften your heart to see the beauty in others. It will change your perspective to see that perhaps in all of your correctness; you were still wrong. It will change your body so that people see the light that is within you. It will do amazing things if you only you make the choice to forgive. It's that simple. Forgive. Do it today.
Did you know there are over 30 symptoms of unforgiveness found in the Bible? Yep! And I bet there is more I just stopped searching at 30. So the question is: How many symptoms of unforgiveness do you have? 'None' you say? How do you know if you don't know what they are? This is the trap of unforgiveness. It keeps people deceived and in that deception they know not what they do. And that my dear friends was me. I thought I forgave. I thought I knew what it was for I heard in church but yet in all that ignorance I knew nothing and was deceived. Don't be deceived.
Three not talked about symptoms of unforgiveness that people exhibit are:
1. Victim mentality. People who are unforgiving focus more on themselves and what happened to them. 'This person did this to me' and bla bla.  Everyone around the world has done something to someone so whatever someone did to you of course hurts; but if you make it your choice to live in that victim mentality it is a sure sign of unforgiveness. You cannot be a victim and victor at the same time. Choosing to be a victim is the lifestyle of the unforgiver. How do I know? Been there done that. My biological mother abandoned me and my life's platform was living as that child victim adult.  I was no use to His Kingdom with that mindset and mentality. And neither are you.
2. Limited thinking. When someone is unforgiving the only focus really is on self. What others have done to cause pain; not much else enters the mind. There could not be any possibility that the other person made a mistake. The person could not have a reason for doing what he or she did. Not to this person.  After I forgave my biological mother for the abandonment I learned that our case worker was buying and selling babies on the Canadian Black Market and that he gave her an ultimatum: sell me to her for 10k or never see me again. Everything changed once I learned that. How could it not right? But it proves the point that when there is unforgiveness the thinking is limited which if you back to #1 the unforgiver lives in the victim mentality where there is no fruit or freedom.
3. Intolerant. An unforgiving heart is not tolerant of much.  The unforgiving person's heart is hard and it's hard to reason with someone with a hardened heart. One only need to look at any terrorist and see that right? The height of intolerance is incredible; along with those who have their agendas for required tolerance all based upon their intolerance-which is based upon their own level of unforgiveness. Those who are unforgiving cannot possibly be tolerant of others because that would mean accepting another position and seeing that others are not the hate mongrels that they have built them up to be. You only need to go back to # 1 and 2 to see how much unforgiveness plays with the mind and keeps people in bondage.
Of course there are numerous other symptoms like the basics that everyone knows but why? Why talk about what everyone knows yet does nothing with. If you want true freedom in your life forgive. If you are not living your life in abundance perhaps there is unforgiveness there. Most likely there is. I know in my life there was- and in abundance!   So then the next question is: what are you going to do about? What are you waiting for? Are you going to forgive; or continue to deceive yourself? Choose life. Choose death. What will it be?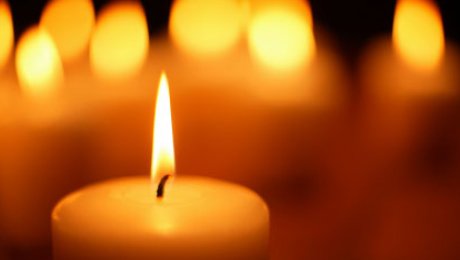 Religion makes people funny. Just think about that. How many conversations get heated over the topic of religion? How many lives are lost because of religion? How many countries in war are lost because of religion? We can see it no more clear today than in previous generations and yet here we are. Forgiveness one day shall reign where brothers and sisters may be able to disagree and still walk together; maybe? Perhaps in a utopia world where Sharia law exists right? And so it goes people want what they want yet still live lives of unforgiveness and wonder why nothing changes. Unforgiveness is an issue of the heart. Period. With a hardened heart no good fruit grows.
In North Carolina, USA students homework assignment answers share that Islam is the fastest growing religion in the world and that Muslims are more faithful than Christians. Do you believe that?  You can read about that here: http://dailysignal.com/2014/11/13/mom-questions-school-portraying-muslims-faithful-christians/) And Islam is a religion of peace and Christianity is not; or should it be switched around? It depends on who you ask and then of course will you ever get the right answer because everyone has their own perception of what is right or wrong and therefore; one never really knows anything right?
Around the world there is devastation. The Jewish people suffer persecution. Those in Ukraine are suffering because of a religious war. People in India are suffering. Americans, Canadians, French; are suffering.  Christians everywhere are suffering. Muslims are suffering; else why would they do what they do? But then again; why do wicked people anywhere do what they do? People's hearts and souls are burning daily and yet; they acknowledge it not.
Until people recognize that religion doesn't save nothing will change. No organization can save a person. It just can't. The government of China won't save people. The government of Russia won't save people. The American government as an entity won't save people. It is up to each individual person to look in the mirror and reflect inward. Until people see that it isn't about any religion but rather a relationship with a Creator nothing will change. Until the heart of each person is softened nothing will change. Until forgiveness enters the lives of every person to see the true value and meaning and purpose of life; not one single thing will change. Until the minds of people are renewed; nothing will change. It can't.
The good news is that you, dear reader, can be that change. It starts with you. It starts with me. What can you do today to begin the change in the world? Your silent acceptance is continuing the pattern. What voice do you have that you can use to change your life, your family, and your nation?  What do you have in your heart that begin the change that is desperately needed? Is there forgiveness in there? If you have a heart I believe that there is; it's just hidden. Uncover yourself, rid yourself of religion, get into a relationship with He who came to set the captives free and you will see the miracles, signs and wonders that will follow.
When talking about forgiveness most people simply think 'just forgive'; just do it. But is it really that simple? Sure it's simple to just say some words. People do it all the time. What isn't so easy is getting the heart and mind in alignment; and then add in the spirit and soul and you can see the complication. The prerequisite for forgiveness then must take another route if the fullness of it is the end goal. So what it is?
What is this prerequisite for forgiveness? Is it conflict resolution? Some say 'yes'. Is it just letting go? Others say 'sure'. Some say it's a choice and while that too is correct it's incomplete. It starts before the choice is made. What does that even mean you ask?
You see; before you make a choice you have to make a choice to make the choice.  Even being indecisive about something is still a choice. Forgiveness requires a choice. Where does that choice start? In the mind! You have to make the decision first that you are going to forgive. This is why just saying a few words means nothing as people daily talk about things they don't even pay any attention to. If the truly did then would it be even something they would talk about? Probably not.
So in this case; if you want to get to a place of peace through forgiveness you first have to make the choice to get your mind in place to forgive. It took me many years to get there. I was filled with lip service like most. I didn't know much about forgiveness, what it truly meant, the symptoms or the healing power of it.  I know how to just say it-which again didn't prove much because all the symptoms were still there.
If you want freedom through forgiveness get your mind in order. Don't live by deceit and default; allowing your mind to play you because trust me; it will. Make today the day that you wrap your mind around the choice to forgive. Then let your heart, spirit and soul feel the outcome of it. Let your life journey never be the same. Let the essence of who you truly are shine. It's only until then that you will experience life to the full.
In our ever self-focused society it should be no wonder why people are body image obsessed. It's hard to go anywhere and not see a beautiful body on a billboard that has photoshop written all over it. What's concerning isn't necessarily that the advertisers need to go to such extremes; but that people react and respond to what they think they are seeing. And not in a good way.
Every person was created unique; and through that it is the responsibility of each person to maintain how exactly it is that he or she wants to look. It's really that simple. When we take a back seat to being self aware of what we do look like; the results are evident it's just whether or not we see them. Do you see your beautiful self? Do you really?
Getting sidetracked by what others look like or what society wants you to believe they look like is a trap. The only thing that matters is your health and keeping a sound mind. The more focused you are on such campaigns by Victoria's Secret campaign about the 'perfect body' the more you are missing it. How so? You are not seeing the beauty of you! You are allowing a company to sell you an idea of something that most likely you wouldn't even want if you had it! What companies are doing should have no relevance to how you perceive yourself. You are not owned by these companies. They exist merely because of the power of you- do you see this?. The perfect body is the one you have so work with it and make it as precious as your heart, mind, body and soul. Who says the flaws are flaws? Who told you that? And why did you believe them?
If you have fallen into the trap of not seeing yourself the way that the Lord does; forgive yourself. Your body is the outer layer of you. That's it. The inner you is the most precious. Don't let it be disturbed by what others are telling you. You are worth far more than that. Forgive yourself for not being where you want to be and don't look back. Don't look at the failings, fat; and fear of what you have become with no clear path out.  Get up, stand up, and rise up to the occasion to say that today is your day to start anew! Today is your day to see that you are worth more than you have allowed and accepted. Today is your day to forgive yourself for focusing negatively on something that you have the choice to change. Focus on the upside of change today and start by forgiving yourself and your body. You are worth it.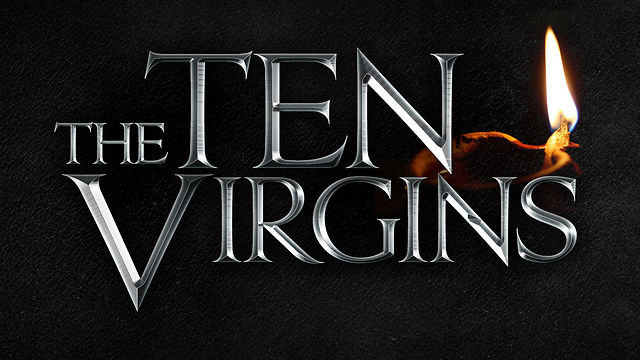 The Parable of the 10 Virgins leaves so much for discussion. 10 virgins in total and some that were wise while others were not. On this day I ask you: which virgin are you? Are the one who thought ahead to what may come; or are you the one left at the shut front door? There are many lessons to be learned about thinking and being aware and when it comes to forgiveness; this reigns true once again.
You see; five of the virgins were wise. They planned ahead. They were prepared. They were aware. They had plenty of oil.  On the other hand; the other five were foolish. Oh yes the begged those with oil to help them but for why? Why is it the job of anyone else to be accountable for you?  I still wonder which of the foolish was the leader but yet in the end does it matter since they all were foolish? The leader of the foolish is still a fool. They proved unprepared, unaware; and unattending. Again I ask: which are you?
Forgiveness is for you. So is unforgiveness. It's your choice. You can be wise and get through the door. Or; you can be foolish and be left standing without. The battle for forgiveness is just that; a battle. It is one that will cause you to be aware of you, of the situation; the consequences and the bigger impact that it will have on your life if you are not paying attention.
The best thing you can do for yourself is to see where you are, where you are going; and what you want to achieve. Then when you add to it that the enemy comes to kill, steal and destroy you will be better able to stand your guard and see that if you choose unforgiveness you ultimately choose death. You side with the enemy and will lose yourself to the battle that maybe you know is evident. That is if you are paying attention.
Don't be deceived. You are in a battle. You just are. You have value, a purpose and if you let unforgiveness reign then you will end up on the wrong side of the door with the foolish virgins. And who has time for that?