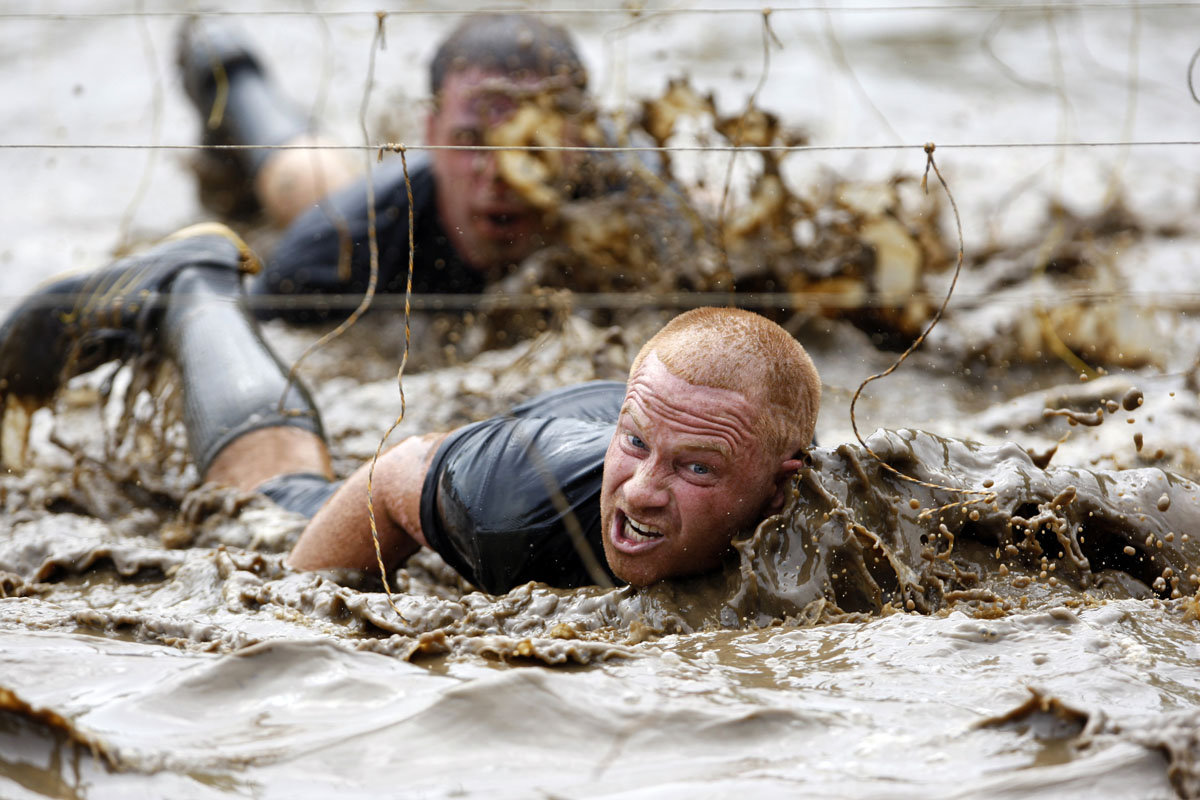 The strength of a man is something to be appreciated; noticed. It is not something to diminish or reduce to yesterdays trash; yet that is appearing to be what is occurring all around us.
Take a look around. What do you see? Men being emasculate everywhere. Commercials from Jack in the Box show a woman pushing a baby carriage with two grown men wearing bonnets and holding rattles and Dairy Queen only prove the point. The Dairy Queen commercial shows young girl passes on an ice cream with her mom only to sit down and have the DQ employee give her an ice cream, telling her it's from the young boy wearing "the donkey shirt." She smiles at the boy and turns to her mom to say, "It's like shooting fish in a barrel."
Should it be any wonder why men don't trust women? It takes strength for men to do nice things for women and there certainly is not anything wrong with men trusting women; yet commercials just strip it away and show men as nothing more than ignorant idiots who are like kleenex: soft, strong and disposable.
Schools are even in on the fun where some now don't allow boys to have basketballs, footballs; or any other sporting ball on campus because they will get hurt. How can a boy build strength to become the man what women want?
See; this is not about blame. It is not about blaming women for taking away all the manhood that once existed. It is not that. It is the heart of men and the heart of women to stop the madness. Men were created with strength. They were created to conquer and blow stuff up. They were created to open jars and doors for women; and there is nothing wrong with this.
The issue is that love is lacking. Until it is recognized that men have value things won't change. Until it is recognized that it is not ok to call men stupid, degrade them or disregard them things will not improve. How could they? Until the feminism of men is stopped it will certainly not benefit society. Women want to date and marry men, they want to love men and celebrate men for who and what they are and if society does nothing to stand up for men then who will?
It's time that those who are men stand up; eat man food and wear man jeans. It's time for those who claim they follow Jesus to act like He did. It's time for those who say they love men to truly show it by letting them be. There is nothing more attractive than the strength of a man and being able to see that is something we don't want to miss out on because without men; where would we be?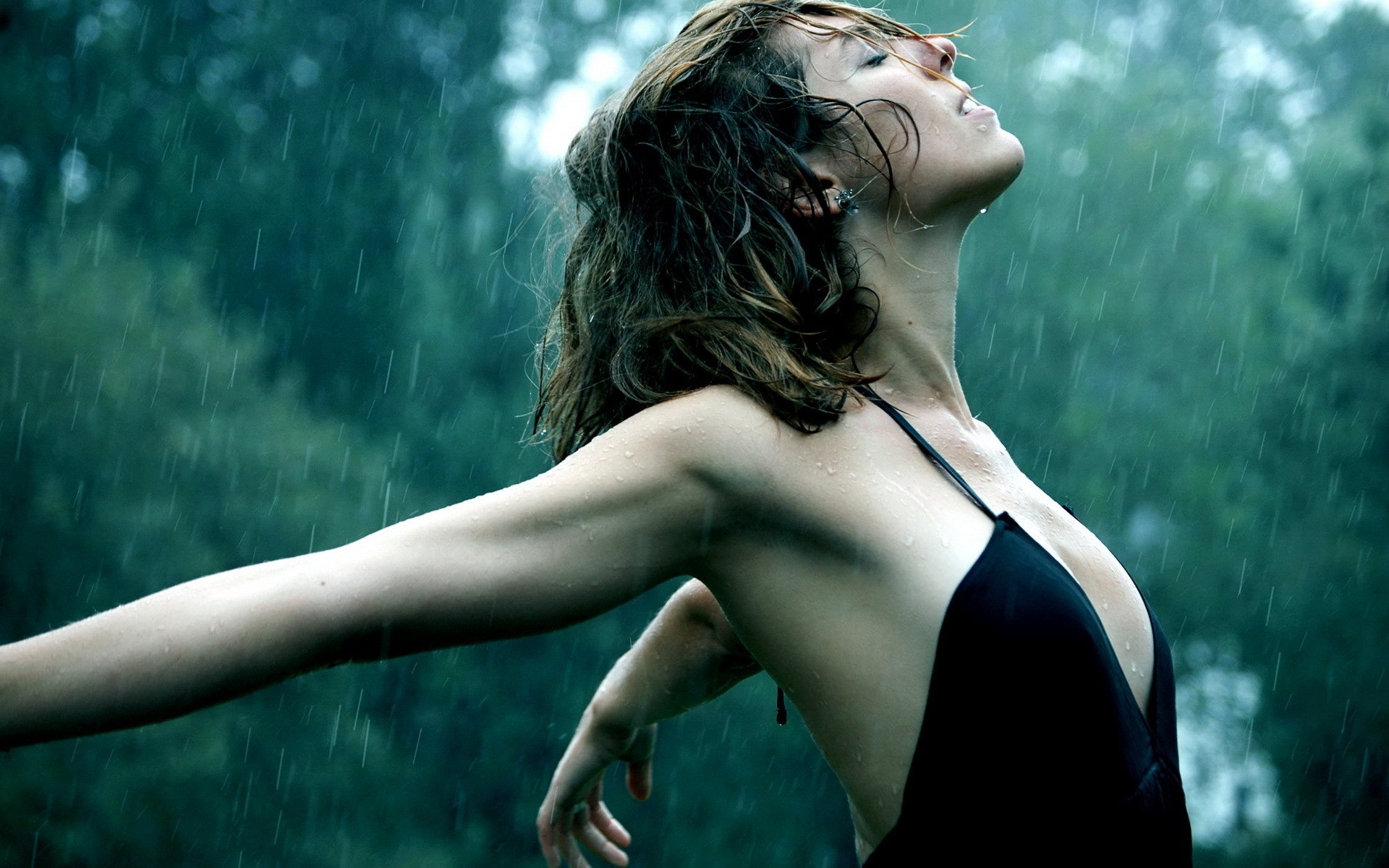 While it may seem like woman have made advances in being treated human; it's clear that this really isn't the case. Around the world women are still treated as second class citizens, paid less, demeaned to administrative roles in the church; and the list goes on. When will women be seen as the beautiful, intelligent, creative; and thriving people that they were created to be? What will it take for women to not be continually oppressed and suppressed on a global scale?
It's everywhere in culture. Commercials make nothing more of women than scantily clad high priced hookers while others show just how much women hate each other. Television shows elevate women as being nothing more than a'trophy' wife as that is all she is worth? Why is this acceptable? Why is it funny to see such filth at Meet the Millers and have women call themselves terrible names with audiences finding it funny? Why are not both women and men outraged at the treatment of it? Why is no one seeing it and not finding it funny?
Understand that this is not about blame. It is not about men beating women down. It simply is not. It is more about a change of heart to see the reality of where women are and continue to be; along with the fight they go through just to be recognized as something more than a sex object and cook.
Women are not correct in the battle either as there are those who are feminists who cry out for woman power yet use their platform to annihilate Sara Palin every chance they get; only because she is not like them. Both parties are guilty and something needs to change. Love needs to happen.
In Saudi Arabia women suffer. They suffer daily. They continue to experience injustice and in ways that American women could never imagine. The latest is the number of Saudi women who are fined for driving vehicles. There is a ban for women to be able to drive a car. "Police stopped six women driving in Riyadh, and fined them 300 riyals ($80) each," said the capital's police deputy spokesman, Colonel Fawaz al-Miman. While the monarchy is the only country in the world where women are barred from driving; it doesn't mean that there aren't other women in other countries who are not even considered worthy of anything.
The point overall is that women have value. Woman were not created as second class citizens. Women were not created to just lie on their backs for the benefit of men whenever they need their fix. Women were not created to have no mind, no thoughts; no opinions. They just weren't.
It was women who traveled with Jesus. It was women who were there when the tomb was open. It was women who stood when there were no men. Perhaps looking at them through different eyes one will be better able to appreciate God's creation and not mans' destruction.
(mans' destruction does not equate gender in the final sentence.)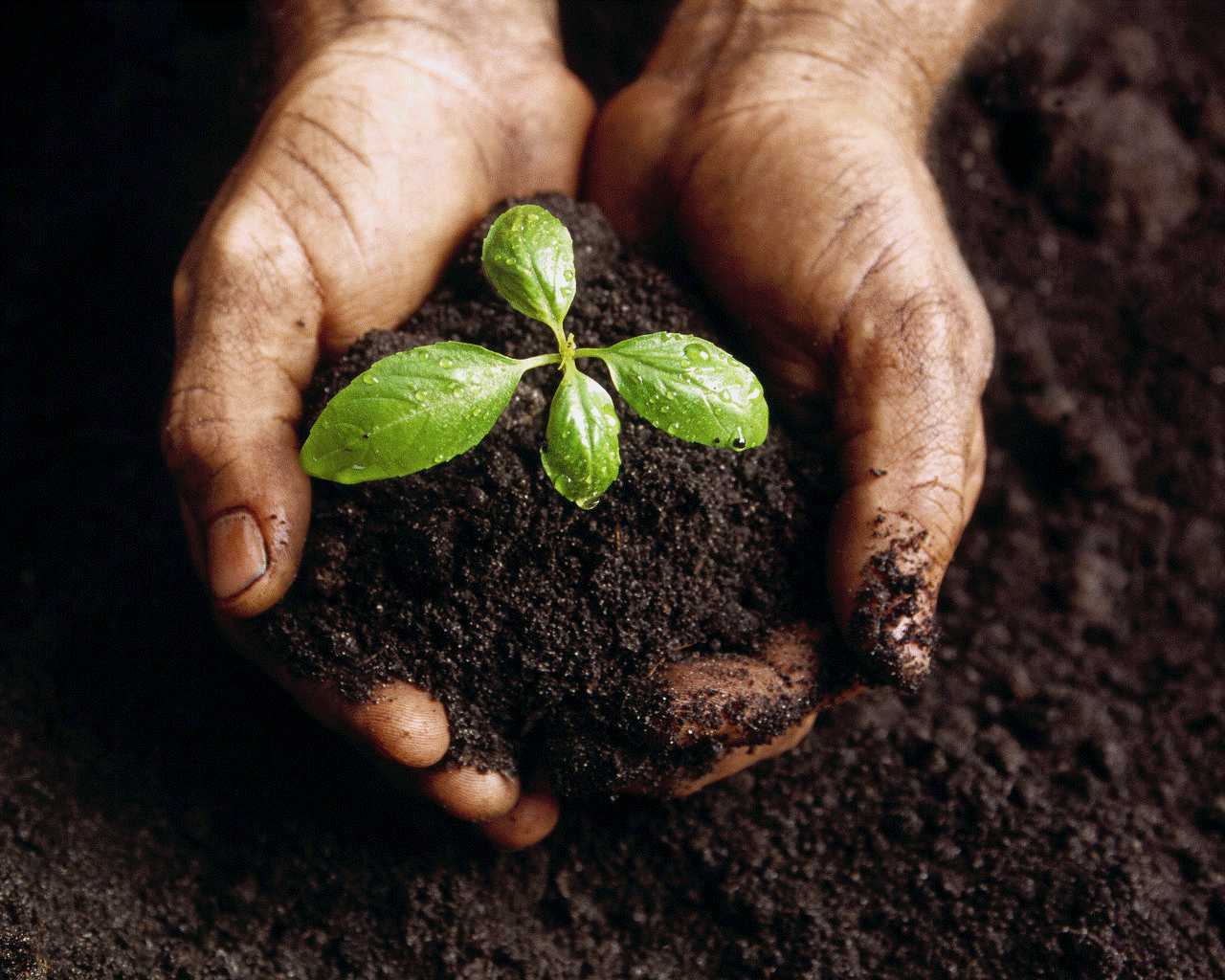 I'm asking you!  Sure it may be the economy that has you down; or a myriad of things that can be reasons but it still is a question for reflection.
If you have ever been in the online dating arena maybe you've experienced it. In your in-box is s message telling you that you are a *(&&&*(() weirdo for not responding to an email quick enough, that you are prude for not meeting for sex; or that because you are a Christian not wanting to date a non-Christian it goes awry.
What do you do? Do you allow it? Defend yourself? Report it to the dating site? All of the above?
A few things to think about and steps to follow:
1-Report it to the dating site if warranted. You may have to search the site for the 'help' link as every dating site has a help section with a link to send your email. You can share the contents of the email and the username but do be aware that there are privacy policies in place to protect everyone so they may not be able to inform the sender that his or her behavior is not appropriate or abusive. You may also want to save a copy of the email in your personal files in case you need to get the police involved. You only need to file the complaint with the dating site if you are threatened so be prudent in this decision. If someone is just a jerk that is different than a threat upon your life.
2- Let it go. Challenging? Yes. If someone sends you a personal attack do not respond. Why? Engagement is fuel for the fire. Just like puppies; any attention is attention. Your response will only fuel the fire and if the person is a narcissist or has full blown NPD he or she will only have to continue to debate, position himself or herself to be right; have the last work and dominate you. Let it go and move on to someone who respects you.
3. Character concern. People reveal who they are in what they write. If the person believes it's acceptable to personally attack you for what you believe or won't do; it's a huge red flag. If a person suggests you hide behind your Christianity because you do not want to debate doctrine; then what does that really say? You and your opinion are not respected, you have no value; and that the person is not interested in anything other than proving his or her point. What would happen if you were to ever meet? If you ever had a disagreement? If someone calls you names like pompous and challenges what you believe, tells you that while you are educated you really are not or that you evade truth because you don't share in the same beliefs; that character is cause for concern to be around. If you are in pursuit of someone to love and be loved by would that person who says such things be a wise choice for companionship or marriage? There is never a reason to condemn someone and you need to recognize that it won't change if you were to meet' regardless of what the pictures look like.
4- Know your worth. You do not ever have to tolerate someone dis-respecting you. Ever. You have too much value and too much to give to someone who deserves is. If someone sends you an email that is critical, rude, mean, negative; or name calling then don't tolerate it. There is never a reason to let anyone diminish who you are; especially someone who is hiding behind a computer screen and shows complete lack of class for who they are and for you.
Bottom line is that online dating may have benefits; it doesn't mean that you have to give your time to those not worthy of it. There are many predators out there who have the sole purpose of causing pain. Sad but true. Focus on your end result goal. If someone does not measure up to what you want; it's no big deal. Not everyone is a match for everyone. You have absolutely no reason to defend what you believe, want or who you are. Who you are my friend, is enough for someone who is looking exactly for you.
Want to continue to conversation. Check me out at www.facebook.com/1julieblair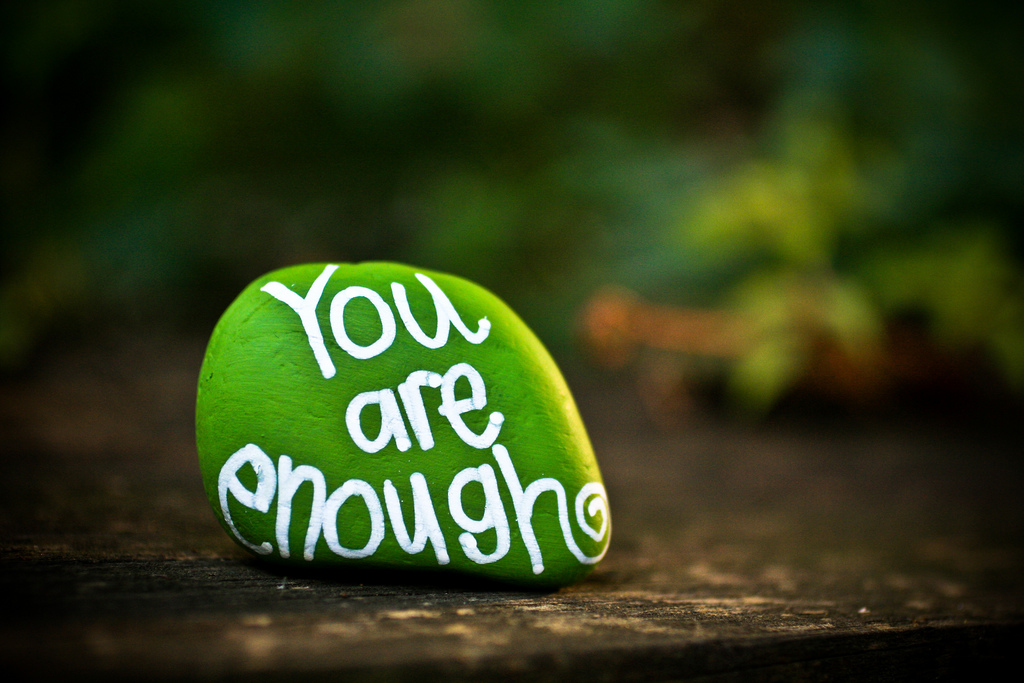 Believe it. Own it. Live it.
It's incredible that there are so many who push the 'feminine' agenda and all about the power of women unless it's the likes of Sara Palin or Maria Kang; or those who are prettier than they are. Why ladies; can we all not come together to celebrate the essence of women instead of hating each other? Don't we get enough of this from television commercials, men, religion; and everything else? It's a worldwide issue and we together have the power to make it stop. It doesn't matter if you are in Australia, Saudi Arabia, Canada or Tokyo it's all the same,
The latest story of of the 32-year-old Maria Kang who is a fitness model and former beauty pageant contestant-oh and military wife and mother of 3. She posted a picture wearing workout attire with her children asking 'What's Your Excuse?' The backlash she has received is enormous! The question is 'why do so many women care what other women are doing'? Why are you giving so much time hating one woman when you could be loving yourself?
For women who want to or say they want to embrace each other; stop the bickering. Stop the backbiting. Stop focusing on what other women are doing. Stop comparing and blaming everyone else for your body image issues. Just stop it.
Women need to look at women for who they are. Maria Kang is a military wife, she is a mother of 3; and she is judged for what she looks like. If you feel bad about yourself after looking at models or beauty queens; then stop looking at it. If you know eating fries isn't healthy; then stop. It's that simple.
So long as women judge women for being too big or small; for being too pretty or ugly we will never advance. We will never be friends. We will never be in business together. We will never get past the small-mindedness of talking and gossiping about people to the level of speaking about ideas and ventures.
Ladies let's get past what we think other women should be doing or looking like and start focusing on what we individually can and should be doing for the best change in our lives. Let's stop the misogyny and celebrate women together. Don't you agree?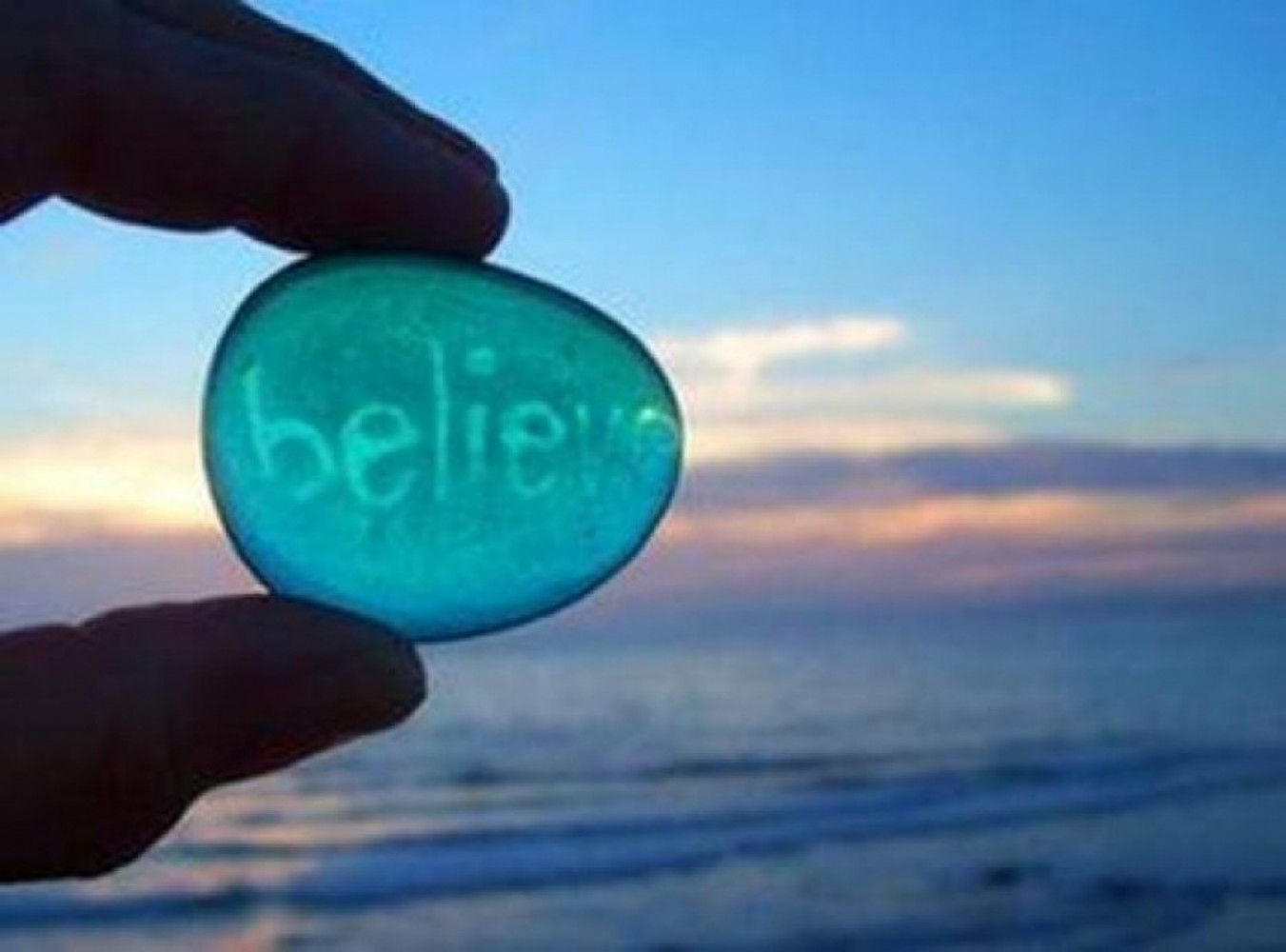 The best way to get something different in life is to take the steps. It's not that hard; once you get your mind in order.
Here are a few ideas to help you get started:
1- Think about what you are thinking about. How much time do you spend thinking about terrible the U.S. economy is, the disasters here or there, the Saints first loss of the season, the cost of everything; and all the other stuff that is just plain negative. Get away from it to get that positive mindset as you can't live without it!
2- Look at what you are looking at. Are the images of skinny models wearing you down? How about vehicles or houses that you can't afford? People on facebook living life and traveling? Regardless if what you are looking at is it not manifesting positive and good things in your life; why give your eyes to see it? Once you see it its imbedded so why bother? Don't you need the time to do something else more productive; like live?
3- Listen to who you are listening to. Who is telling you that you aren't good enough? Tall enough? Pretty enough? Wealthy enough? If you feed your mind garbage it will crave it. If those around you are negative and complaining then surround yourself with people who aren't. There will always be someone selling you the lie that you are never good enough. Shut it down.
4- Taste what you are actually eating. If you actually stop long enough to taste what you are putting in your mouth- what does it taste like? Do you know? Coca Cola was just busted for advertising that sugar alternatives in their products are safe. "Our use of high-quality, low- and no-calorie sweeteners, including aspartame, allows us to give people great-tasting options they can feel good about." Sure because a knockoff of anything is always better than the original. If you want to taste the good in what you are eating and drinking; then perhaps eating and drinking good things would be a great place to start. Oh and If you can pronounce them and their ingredients that's even better!
Regardless of where you are or what you are doing change starts with you. If you are sick and tired of being sick and tired then change it. Don't spend your life talking about it; as no one cares about what you talk about. They will only care when you are up and making the change that they wish they could have made.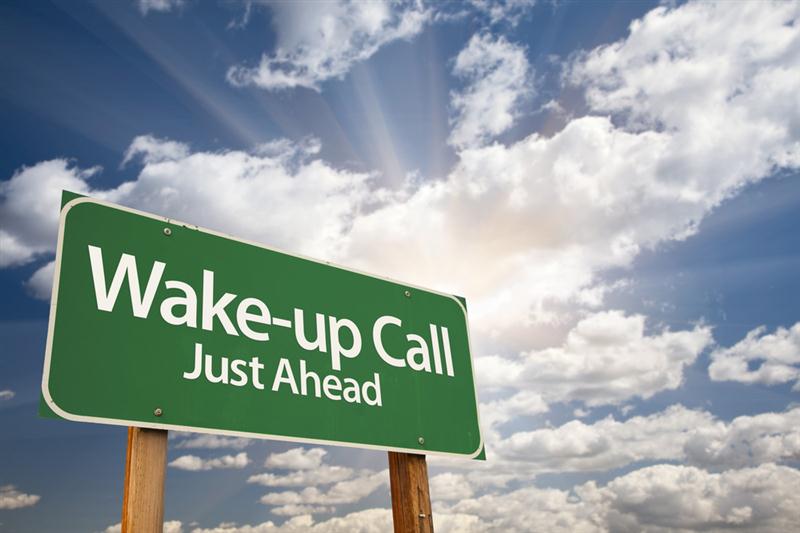 Of course you think you are right. You have the latest knee high boots just in time for fall and are already preparing for Spring 2014 fashions. You already have the new 2014 Tahoe picked out and are ready. Yes; equipped you are.
The thing is that that isn't what I am asking about. Who cares about all that stuff. The bigger picture is what I challenge you to look at. With the government shut down things are different. Sure it may not seem like it in your city; although reports from those in DC tell a different story.
What are you doing now to take precautions just in case? The Truckers to Shut Down America rally is this weekend which means that there may be a slow in food delivery to your local grocery store. If you are on who only buys what you need on a daily basis or every couple of days what would your plan be if you can't what you need? Being out of toilet paper could be a big bummer; especially if you have kids.
If you are not saving any of your income because you believe it just won't happen to you; take a look around you. It's probably not unlikely that someone in your neighborhood thought the same thing. How much money are you setting aside? And not in the stock market either. How much money do you have in savings in cash? How much do you save in your savings account or your mattress bank? I learned years ago when I went to withdraw money from my credit union and they told me the servers were down and I couldn't get any of it; that I needed a better plan. Perhaps you do too.
Are you so busy sharing with your world of facebook wanna be friends about your travel plans to gain self glory that you don't stop to think that you just blasted to everyone to come rob you because you aren't there?
Are you prepared in case you are attacked while driving like the family in NYC? It's obvious that the police aren't your friend when they are the ones doing the attacking right? Just take a look at Wojciech Broszczok and you will clearly know.
I came across this website http://www.secretsofsurvival.com/survival/israeli-defense-force-commando-tips.html that provides much to think about without a doubt! It definitely opened my eyes to things that I need to be mindful of as I go about living my life.
You see; being equipped isn't about being a fanatic about anything. It's about being wise. 'be prepared in season and out of season' 2Tim 4:2 tells us. It's about the change in thinking. It's about looking up when walking instead of staring down at a phone. It's about making sure you are taking responsibility for yourself at all times. It's pretty clear that your government won't be any time soon. This means it's up to you.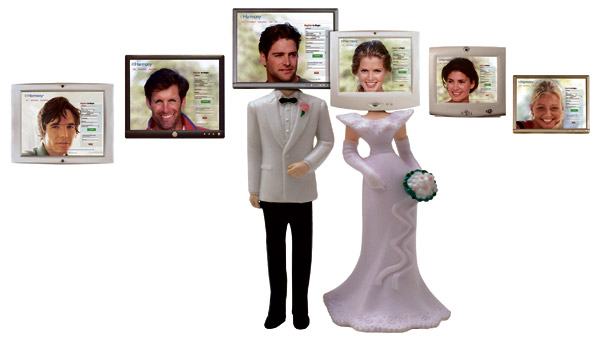 Interesting question isn't it? Maybe you are pondering this right now. Should I? Shouldn't I? There are so many options where does one start? Match.com, E-Harmony, OkCupid, Plenty of Fish, Chemistry, Christian Mingle, Christian Single; Ashley Madison- oh she's not about making marriage she's about marriage destruction. Anyway; what you decide is between you and the Lord but here are some things to ponder before getting yourself into a game.
The purpose for many in the online dating pool is ultimately marriage; while for a select few it is finding a mistress because they are in sexless marriages and others just want to be friends and hang out. There is a myriad of options which is fine. The bigger question is: what are you doing it for? What is your goal? What is your focus? This leads me to something bigger.
Many people and pastors included have written on the topic that there is no set of instructions in the Bible for dating. While this may be true in the specific literal term the Bible is very clear about a few things:
1- But seek first his kingdom and his righteousness, and all these things will be given to you as well. Matthew 6: 33 (NIV) If you are seeking eharmony where is the focus? Obviously not on the Kingdom right? It probably is not on seeking the Lord to find out why you are still single in the first place. Being single isn't about going out and just finding someone it's about being the right someone for the someone that God has for you. If you just skip this step you will get the wrong someone and then most likely go back to God and complain about who you chose and settled for. Now sure you may be one who replies with something like,'Julie you just don't understand. I'm not 30 anymore and there are no good men or women in my town.' Ha! I am not even 35 even more! I live in a city where there are 8 women per 1 man and the men have been so emasculated by the women that they haven't even crawled out of the cave to the proper way in which to ask a woman on a date! I get it trust me. It doesn't change the fact that your focus being on the other person isn't doing anything to change you in godly ways.
2- Give thanks in all circumstances; for this is God's will for you in Christ Jesus. 1Thes 5:18 (NIV) Now sure most singles aren't giving thanks for being single until they get married and then wish for it right? When we look at this if you are in a position you don't want to be in and are fighting it; then where is the thanks? Are you thanking the Lord that during this time you are single or are you complaining about it and then taking it into your own hands because you think you know better? If you are saying 'Thanks God for E-harmony. I got it from here' do you really? Only time will tell. The time being single is better spent becoming that right person and being able to do more for the Kingdom because once you are married you will have different things in your life.
3- But the Lord said to Samuel, "Do not look on his appearance or on the height of his stature, because I have rejected him. For the Lord sees not as man sees: man looks on the outward appearance, but the Lord looks on the heart." 1Sam 16:7 (ESV) It's pretty hard to see someone's heart when sifting through all the images to find the attractive rich ones with no kids isn't it? "Oh yes; this one is good for me: he has hair and makes 100k per year. He must be the one for me!" Yep. Just like the last Mr. Not So! Do you see the pattern? Now is it wrong to want someone who works and makes money? Of course not! But let's get real: men look at the images of women and women look at the salary requirements. There is no need to sugar coat it. No one wants poor and ugly.
4- Finally, brothers, whatever is true, whatever is honorable, whatever is just, whatever is pure, whatever is lovely, whatever is commendable, if there is any excellence, if there is anything worthy of praise, think about these things. Phi 4:8 (ESV) Are you having pure thoughts when browsing through all the photos of the singles on the dating sites? Or are you judging just a little? Perhaps lustfully? Perhaps curious if they really do still look like that? Heck are you even representing yourself to the truth that you are? That's probably the better question as that too is an injustice for the would be browsers to your profile!
5. "A man's heart plans his way, but the Lord directs his steps." Prov 16:9 (NIV) Is it your plan to go out and do this online dating thing because you are tired of waiting? Is it your impatience running the show? Might God have a better plan? Perhaps laying yourself down too would be of benefit.
5- Keep your eyes straight ahead; ignore all sideshow distractions. Prov 4:25 (NIV) Now this one can get tricky as online dating for some may not prove to be a distraction; however, for many it proves to be so. How so? Time? Time to play the game. Time spent emailing back and forth with multiple people. Time on the phone. Time meeting only to find out that it was a waste of time. Time. Time not spent focusing on the Lord and becoming who you need to be in order to be prepared for the person He already has for you. Time. It is time. Regardless of how you look at it it can not be said enough. It's time.
I've tried it. I've tried them all and I want my time back. I would like to say that I didn't meet the former pastor who dumped me via text and then a month later wanted to make things right by justifying it because he didn't want to deal with the 'drama'. I would like to share that the christian man didn't tell me that he was dating a married woman and that if I didn't go to his house for sex he would call the other '2' who would; neither of which were the married one he was dating. I would love to share with you that there isn't an expectation of sex by the 3rd time of meeting; and yes these are from Christians. I would like to share with you that it would be nice to not have been cursed out with every obscenity in an email for still an unknown reason. I would like to say that I didn't put my time toward it; but I did. I invested my time into all of it. Money too.
I thought what you may be thinking: "it's hard to meet people and it's better than going to the bar and people at church are too churchy or married. I want to be married and have what my friends have." I get it. Trust me; I do and probably more than you realize. The good news is this: 'Jesus Christ is the same yesterday and today and forever.' Heb 13:8 (NIV) The promises in the Word are true and this means for you too. I'm not saying online dating is bad or don't do it; I am just giving you insight to help you make better decisions about the direction that is best for you.
There is a plan for you. Maybe it's getting to know Jesus and learning more about what you need to work on with Him so you are ready when that person comes. You would hate to miss it! Maybe it is signing up and getting in the game! Who knows? Only God. He did after all create you from the dust of the earth.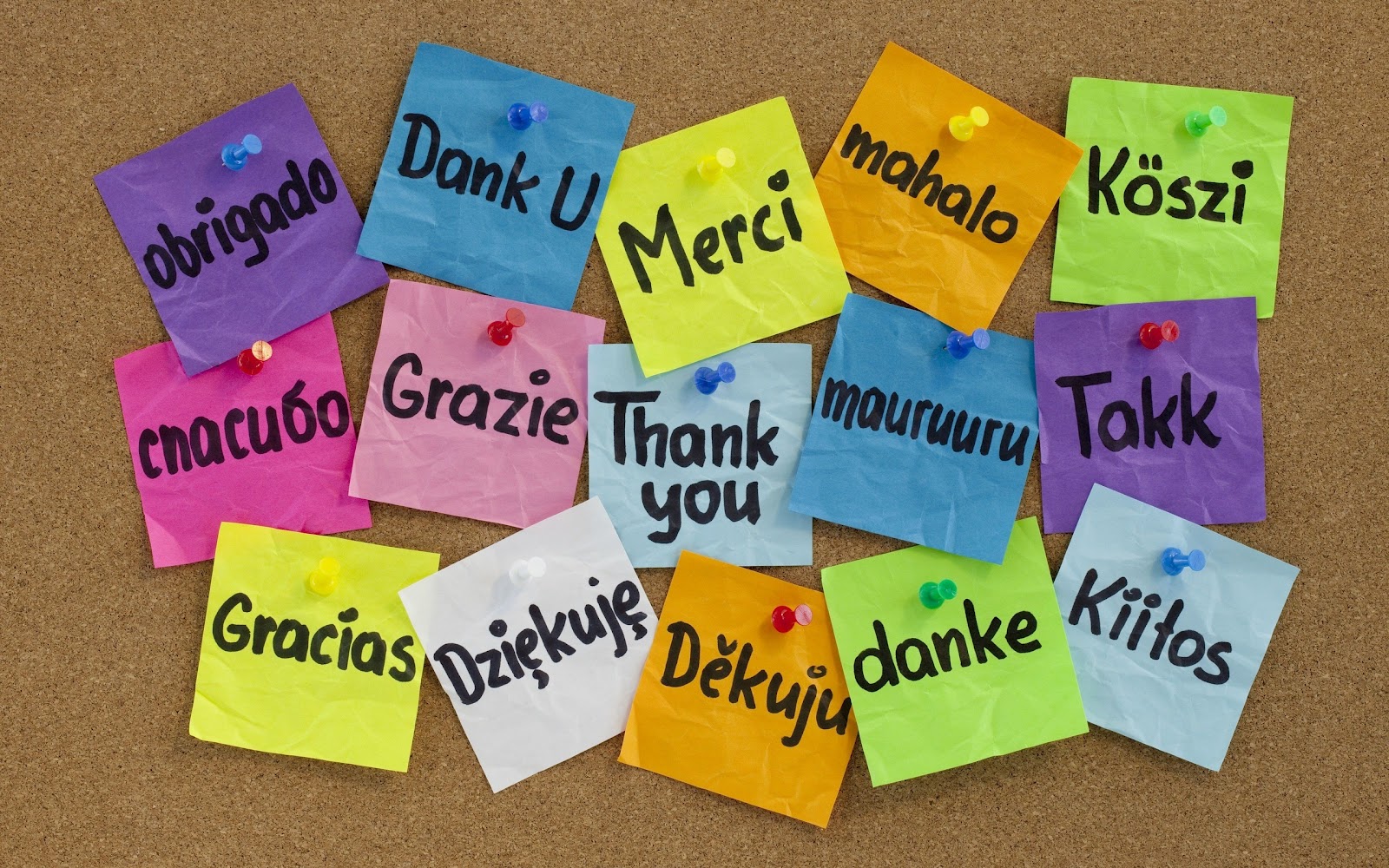 Why wait until Thanksgiving to share what you are thankful for? Start today!