Many Christians are not aware of how strategic the side of the wicked are. They are extremely organized,detailed and offensive. They know why they use the numbers they do and they know how to use them; and push them right in your face. They have a plan and one that in many ways have proven to be effective against the Body of Christ; and with the Body of Christ having no clue. I say NO MORE! No more should the enemy and his agents have any impact, power; or influence in the lives of any Believer. We cannot give time to anything that does not unite us as One Body as we are all on the same side and that is of Christ.
The prayer below is a prayer that will rebuke the prayers of the wicked who are known to pray these 12 things daily. Pray it daily at any time and know that there is a Body of Believers that are standing in agreement with you. We pray in Jesus name that You forgive us of our sins. We thank You for Your mighty deeds of old and for Your Son; and this time to be together.
In Jesus name we come together as one Body to pray:
1- That the anti-Christ will not return before Your Church is ready and that You prepare us for Your Son's return.
2- That ministry leaders, missionaries and ministries will not fall into any temptation and that ALL temptation will be rebuked.
3- The works of the Lord will be expanded, glorified and magnified.
4- That we as the Body of  Christ never become complacent, want peace above all, seek churches who do not preach Your full gospel and pastors who will seek peace at all cost.
5- That Christians will fast, pray and give in abundance from the abundance from You.
6- That all gifts of the Spirit will be used by all Believers with no retaliation and You glorified.
7- That families and marriages will stay together with children protected from all perversion and programming.
8- That pastors, ministers and leaders of the Body of Christ will be united and not fall into dispute and turn on each other.
9- For an increase in unity of pastors and churches within cities with no jealousy, envy or witchcraft taking over.
10- That no sickness, disease or disability,  lack will come on pastors and leaders.
11- That the next generation will live and love and enter into their generational destiny ordained by You.
12- That the Church will loose and equip people to come into their destiny with boldness, strength and love for others.
We thank You Father that in this moment we are destroying the works of the enemy attempting to come against us at this time. We rebuke the enemy assignments and we thank You that we stand in agreement today for Your Church and we thank You for an increase in capacity to love to complete Your assignment for our lives. We pray all these things in Jesus name. Amen and Amen.
God bless you Saints as you go forward. I stand in agreement with you in this prayer and fully believe that as we continue to pray together in agreement rebuking the enemy that we as One Body operating worldwide will see and testify to His answers.
God bless you
Julie Blair Ministries
www.julieblair.com
God is a God of justice as this is determined from Genesis to Revelation. God's will is even identified in the United States form of government in the Declaration of Independence. As a result it is man's right and duty to throw off a bad or corrupt government in that God requires those who are able to protect and rescue those that cannot so for themselves. So the question is are you perpetuating the fallacy of separation of church and state? Are you doing anything?And if not- why not?
King Solomon recognized that he had certain responsibilities because of who he was as king. It is written in Psalms:  'Endow the king with your justice, Oh God, the royal son with your righteousness. He will judge your people in righteousness, your afflicted ones with justice. The mountains will bring prosperity to the people, the hills the fruit of righteousness. He will defend the afflicted among the people and save the children of the needy; he will crush the oppressor." (Psa 72:1-4)
Today; it should be no different for any believer who is claiming to be a follower of Christ and walking in the authority thereof yet for some reason there is. Those who follow the lie of separation of church and state are obliging the enemy and as a result combat ineffective.  We look to 1952 Supreme Court case of Zorach v Clauson for proper ruling and understanding of the law so that you make the choice in how you will advance God's Kingdom appropriately to the full and with strength and not fear.
"The First Amendment, however, does not say that in every respect there shall be a separation of Church and State. Rather, it studiously defines the manner, the specific ways, in which there shall be no concert or union or dependency one on the other. That is the common sense o the matter. Otherwise the state and religion would be aliens to either other- hostile, suspicious, and even unfriendly…. Municipalities would not be permitted to render police or fire protection to religious groups. Policeman who helped parishioners into their place of worship would violate the Constitution. Prayers in our legislative halls, the appeals to the Almighty in the message of the Chief Executive; the proclamation making Thanksgiving Day a holiday; 'so help me God' in our courtroom oaths-these and all other references to the Almighty that run through our laws, our public rituals, our ceremonies, would be flouting the First Amendment. A fastidious athiest or agnostic could even object to the supplication with which the Court opens each session: 'God save the United States and this Honorable Court'. We are a religious people and our institutions presuppose a Supreme Being… When the state encourages religious instructions or cooperates with religious authorities by adjusting the schedule of public events for sectarian needs, it follows the best of our traditions. For it then respects the religious nature of our people and accommodates the public service to their spiritual needs. The hold that it may not be would be to find in the Constitution a requirement that the government show a callous indifference to religious groups. This would be preferring those who believe in no religion over those who do believe…" (Zorach v Clauson 343 US 306 (1952)
Let it be known that staying silent in order to keep the so called peace, the donations or membership numbers; or simply live in a land of tolerance while everyone else is intolerant of you, your beliefs and very existence there will come a time when the blessings of the Lord will cease to exist in your life.
Luke 12:48 sums it up for clearly 'From everyone who has been given much, much will be demanded; and from the one who has been entrusted with much, much more will be asked. (Jesus)
If these words from Jesus are too much then perhaps these particular words will prove more motivating: "Then I will tell them plainly, 'I never knew you. Away from me, you evildoers!" (Mat 7:23)
Image belongs to its original owner
America is in a free-fall; there should be no doubt. We have turned our backs on God and in such a smug fashion it's amazing that it hasn't already collapsed to be honest. The ways of the Lord that once were are now mocked and the ways of Satan and his perverseness are celebrated and what is more sickening is that the Christians are right in on the celebration of perversion at it's highest level. It's time friends to get and be prepared as a society with such anti-God antics will not be sustainable in the eyes of the Lord.
Case in point, Alaska now has council meetings with open prayer in the name of Satan; yeah and no outcry from Christians! Oh- and those Christians in attendance said nothing. How sickening. How can a body of people who claim to walk in the power and authority of Christ be so fearful and weak? So I ask you- where are you? Standing for something or falling in silence for death?
Just in case you missed that NYC has just reported that over 500 in NYC have been infected with Zika. Now whether or not you care about the little mosquito let it be known that mosquitoes are carries for more deaths worldwide than anything else in the world. Who knew such something so tiny was so deadly?!
These events are just separate from the corrupt lifestyle, murder and lies that come from the first female president candidate. Separate from the not so nice things spoken from her opponent. Let it be known across America pastors are praying for a cancellation of the election as a whole because of the pure evil and wickedness that it is breeding.
In the midst of calamity to come upon this nation the question really is are you prepared? Sure you may think that your prayers will save you or that your faith is enough except that faith without works is dead; or that rapture that you believe will be yours escape plan- yeah when that doesn't work then what? What will you do?
Do you know Jesus? And if you do- do you hear and obey Him? If not it's time to start now so that you aren't left standing in the cold; like the virgins with no oil.
Julie Blair is President of Julie Blair Ministries that helps people worldwide grow in Christ. To learn more about going deeper in Christ or to have Julie speak to your church or business visit www.julieblair.com
Image belongs to its original owner
You've probably heard it all; forgive. Forgive and forget. Forgive or you will go to hell; and on it goes. Sure we all know it. Forgive. Yes. We know. I've shared in the past what happens when you forgive; and let's investigate what happens when you don't forgive. Looking back to my life before I forgave I can testify much about the journey to help you move along.
When you don't forgive:
1- You stunt your growth. Forgiveness is for those who wish to not only grow in Christ but within. When you choose to not forgive you are really just stunting your growth in every area of your life. Your relationships can't grow, your relationship with Jesus stops; and you as a person can't grow. There is no fruit bearing when you live in unforgiveness; just wiltedness overflowing to its slow miserable death.
2- You miss opportunities. God has a beautiful plan and purpose for your life and yet through unforgiveness you just end it all. There cannot be the opportunities that God intends because of your chosen disobedience to forgive. When you forgive who you are changes which means an expansion of territory and blessing; and in ways you can't imagine. The choice to not forgive is simply denying anything good from coming your way. And what sense does that make?
3- Your health deteriorates. Unforgiveness eats your soul; and destroys the body. Related to unforgiveness is bitterness and it is spiritual poison that rots the bones. In the Story of Hannah she wanted a child yet was bitter. After she released her bitterness she became pregnant. Now this would make sense because how could someone with brittle bones carry a baby to term? Unforgiveness is also linked to arthritis according to a study by Harvard; although the Bible doesn't really need Harvard's proof but for those that like science; unforgiveness and the body being destroyed by it do go hand in hand. Other health issues related to unforgiveness are heart conditions, hypertension and others. For me personally when I forgave my eye color and my voice changed. It just testifies that if you live in the dark you will look like it!
4- Your level of self-absorbness and victim mentality increases. If you are alive you are probably a victim of something somewhere in life; just as much as you probably caused pain to another at some point. And? When you choose to live in unforgiveness you are only breeding your victim mentality that really everyone that is still around you wishes you would get over; they just don't know how to tell you. So do yourself and everyone else a favor and forgive. It will help you get over yourself to see that Jesus already paid the price so you can quit making everyone else pay the price of just being around you. When I forgave my mother no longer was I focused on all the terrible things that happened because of her. My heart changed and it wasn't any longer about what happened to me but what Christ did that set me free! You too will be able to see; and you will see that everyone else can be a victim too but that you will get further being a victor!
5- God can't use you for what He initially intended. I knew God had a plan for me and I knew there was a call on my life from an early age; I just didn't know I was the one in the way. Go figure! It was after I forgave that real opportunities came forward. Sure I had done plenty in my former ways and life although when God opens opportunities it's entirely different. How else do you think I was able to be on The Today Show sharing the testimony of forgiveness in Christ? That wasn't me! That was all Him and He wants to do big things in your life you just need to lay down the unforgiveness so He can move and you can groove; in Him!
6- You separate yourself from God. Unforgiveness is rebellion to God's Word; period. It's your choice to forgive and your choice to not forgive so pick one. Know that His Word tells us in Deuteronomy to forgive so that 'you and your children may live' so that's something to think about. I didn't know how far from God I really was. I played church and that that going every Sunday meant something; and boy was I shocked to learn how much of a pretender I was. Perhaps that is you. If you want to get closer to the Lord then ask Him to identify the areas of unforgiveness you need to deal with. Don't rely on your own wisdom; since it's probably the same amount that got you where you are in the first place. If you want to get closer to God then forgive. If not; then live in your mess but don't blame Him! You were warned!
7- You die sooner. There is no way around this. You don't forgive you die sooner than God intended. Not only that; you will die sooner in ways that you wouldn't want to. They say time heals wounds but that is rubbish; forgiveness does. If it were true that time heals wounds there wouldn't be so many old, angry bitter people in the world; who have just been living dead for decades. How much living will you truly be doing when you aren't living the actual life He created you for?
See; you cannot live life dead. That is not living. You will only go through the motions and probably medicate yourself along the way and again; that is not living. Jesus came to set the captives free and to bring life in abundance and there really is life in abundance- you just have to get it. It's there waiting for you!
You have everything within you to live the life God created. There is no doubt. He didn't miss anything because He is perfect and He loves you. There is a life waiting for you and if you simply disregard this as what I hear so often,'I don't have any forgiveness issues. There is just one person I can't wait to see die' or 'I don't have to forgive' well then pray that God increases your self-awareness. You can be filled with wisdom and yet still self-unaware. King Solomon proved that! Don't be so deceived to think that there is nothing you don't have hidden in those places that can only be identified by the Holy Spirit; because that's what I did. I truly didn't believe I had any unforgiveness yet I actually displayed almost all 40 of the symptoms. So don't do what I did. Take this to heart and be free so that your future that is waiting will come quicker than the journey from your past.
For more about forgiveness and walking out your purpose watch 'Living in Forgiveness' weeknights at 9:30pm CST on the UANetwork.
To have Julie speak at your church or business visit www.julieblair.com
People are people. And people in the church are no different. Life changes when you get this revelation; at least it did for me. It's a sad day when the truth is revealed. So then how do you handle it when you truly see the devastation caused by those in church leadership? How do you go forward when what you thought to be really wasn't ever anything at all? How do you decipher truth from fiction? You forgive. Is it hard? Absolutely. But for your sanity, freedom and future you must forgive.
If you have ever attended a church and or been part of a church split you know the difficulty of it. If you have ever been spiritually abused you too know how hard it is to forgive. Those in leadership probably did things that you don't even want to talk about. They probably stole years from your life and deceived you right there while praising the Lord Almighty singing and dancing. They probably did much more damage  than you are even aware of. While it may take years to overcome you must forgive. Your life is too precious to live in the bondage of other people's deception. When you put your trust in those in leadership roles and they fail you; things change. You must change too.  What must you forgive?
1) You must forgive yourself putting more faith in man than God. It's a weird thing to me how many people talk more about how wonderful their pastor is compared to what Jesus has done for them.  'Oh my pastor says this, says that' and on and on- but what does Jesus say? If you are relying more on man's word than God it's an issue. Ask yourself if you put your pastor or leader above God in the idolizing and then repent and seek forgiveness according to Acts 3:19. The Word is clear that you shall have no other gods. That includes the god of pastor.
2) You must forgive yourself for allowing their poison to put you in bondage. The bondage that others are allowed to put you in is by your doing. They will continue to pour into your life all things terrible so long as you allow them to. It doesn't matter what they have done; your level of forgiveness is what is required and between you and the Lord. From personal experience; it was the leaders that taught me so much and then turned on me it hurt. I never imagined that they were just so hateful. Never. The worse thing about it was that they didn't even hide it. Nope. I'm not sure if that is good or bad but it surely was out there without a doubt.  It personally changed every single thing in my life and my prayer is that regardless of what they have done you no longer accept them to have that control. Those who like and thrive on control will continue to use it as a breeding ground. And their behavior is not a reflection of God. And your unforgiveness toward yourself or them won't be either.
3) You must forgive them for their wicked, evil and vile ways. The wolf in sheep's clothing is moving to and fro- do you see it? If you are not paying attention you won't. If you are not careful to forgive and do it quick; they win. Their wickedness can destroy you if you are not careful. If they choose to live like Jezebel; let them. It's not how you want to live! And in case you don't know- Jezebel was mauled by dogs. Best to get them out of your system and move on toward more important things; like giving God the praise and glory that you are no longer being under that leadership and authority!
In many cities church is business. I remember moving to Dallas and everyone asking me 'what church do you go to' as though it was a status to say this one or that. It made me miss my old church in Denver that much more. I don't follow church; I follow Jesus.  It's that simple. You see; it isn't about being followers of leaders of churches to the point of elevating and worshiping them. It simply isn't. It isn't even about church if you get to the core of it. It's about an intimate relationship with Christ and when you get away from that; things happen.  And when they do; the damage is more than most can handle. When you walk straight with Christ and your brother in leadership falls; it's forgiveness that is easier to fill your heart. Does it mean it's easy? No just easier because you will have the Rock to stand on.  When you are with Jesus you can rest in peace knowing that He will never leave you or forsake you. What better leader to have than that?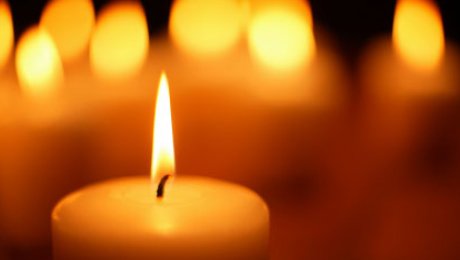 Religion makes people funny. Just think about that. How many conversations get heated over the topic of religion? How many lives are lost because of religion? How many countries in war are lost because of religion? We can see it no more clear today than in previous generations and yet here we are. Forgiveness one day shall reign where brothers and sisters may be able to disagree and still walk together; maybe? Perhaps in a utopia world where Sharia law exists right? And so it goes people want what they want yet still live lives of unforgiveness and wonder why nothing changes. Unforgiveness is an issue of the heart. Period. With a hardened heart no good fruit grows.
In North Carolina, USA students homework assignment answers share that Islam is the fastest growing religion in the world and that Muslims are more faithful than Christians. Do you believe that?  You can read about that here: http://dailysignal.com/2014/11/13/mom-questions-school-portraying-muslims-faithful-christians/) And Islam is a religion of peace and Christianity is not; or should it be switched around? It depends on who you ask and then of course will you ever get the right answer because everyone has their own perception of what is right or wrong and therefore; one never really knows anything right?
Around the world there is devastation. The Jewish people suffer persecution. Those in Ukraine are suffering because of a religious war. People in India are suffering. Americans, Canadians, French; are suffering.  Christians everywhere are suffering. Muslims are suffering; else why would they do what they do? But then again; why do wicked people anywhere do what they do? People's hearts and souls are burning daily and yet; they acknowledge it not.
Until people recognize that religion doesn't save nothing will change. No organization can save a person. It just can't. The government of China won't save people. The government of Russia won't save people. The American government as an entity won't save people. It is up to each individual person to look in the mirror and reflect inward. Until people see that it isn't about any religion but rather a relationship with a Creator nothing will change. Until the heart of each person is softened nothing will change. Until forgiveness enters the lives of every person to see the true value and meaning and purpose of life; not one single thing will change. Until the minds of people are renewed; nothing will change. It can't.
The good news is that you, dear reader, can be that change. It starts with you. It starts with me. What can you do today to begin the change in the world? Your silent acceptance is continuing the pattern. What voice do you have that you can use to change your life, your family, and your nation?  What do you have in your heart that begin the change that is desperately needed? Is there forgiveness in there? If you have a heart I believe that there is; it's just hidden. Uncover yourself, rid yourself of religion, get into a relationship with He who came to set the captives free and you will see the miracles, signs and wonders that will follow.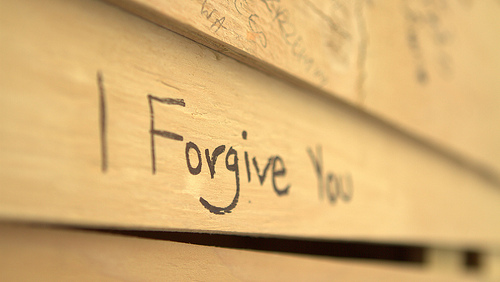 Forgiveness is a lifestyle. Forgiving God in the realm of spiritual abuse is also part of that lifestyle. It's a tricky thing for many to comprehend because it's hard to decipher religion from the abuser, from God. Not only this; most struggle with why God would allow them to be abused in the first place. Perhaps you know from experience.
Many people leave the Church and for good reason. It's based upon man-made ideas, rules, regulations and quite frankly bondage. Spiritual abuse creates another level of bondage that does more damage to people than most recognize until they recognize it. The one step to freedom is forgiveness. Forgiving the abuser is one thing. Forgiving yourself for getting yourself in that situation in the first place is another. And finally; forgiving God for letting you be on that path and stay on that path is something different altogether.
Regardless of the length of time you were abused; forgiveness is your key to freedom. Forgiving God for allowing it to happen is really vital to your future because:
1. God gave you free will. You have to know that you made the choice to be in that situation. God didn't put you there for you to be miserable and abused. You chose 1) to enter the situation, 3) to stay in it, 3) and then to leave. Blaming God for what you chose is not going to free you. This is an extremely tough thing to grasp and understand; however, when you get to this point of revelation that yes you were part of it your life will change. It doesn't change what you have lost although it will help you to go forward toward the wonderful life that He does have waiting just for you.
2. God will never leave you or forsake you. Regardless of the choices that any of us makes; He loves us more than He hates the mistakes we make. He is with you regardless of what you have done. He really is the constant and most consistent of anyone you will ever meet. He is the same yesterday, today and forever and His intent is to bring you and hope a future and through the times we make choices that get us off track; He will be there to help you walk step by step. Just allow Him to reveal Himself to you.
3. God doesn't want you to be in pain. God loves you. He is like the daddy that just wants the best for you. Do you think your father would want nothing more from you than just to live in pain being spiritually abused by someone with an agenda that may or may line up with God's Word? Of course not! He loves you and the more time you spend being unforgiving is less time than you are seeing just how loving He truly is.
It isn't easy going through spiritual abuse. The pain of those trusted and who far off they are isn't easy to accept. The reality of time lost, personal changes; and the depths of what is stole isn't easy. The great news is that there is a Father who loves you who is with you. There is one who while didn't stop you; let you learn those lessons. There is One who will be there to walk with you through the outcome and to show you true victory in your future. Through this; forgive Him for what you have been deceived to thinking to date because He was only there with you while you made the choice. Through your forgiveness in the end; you will not only see that but also see the wonderful future He created for you to live.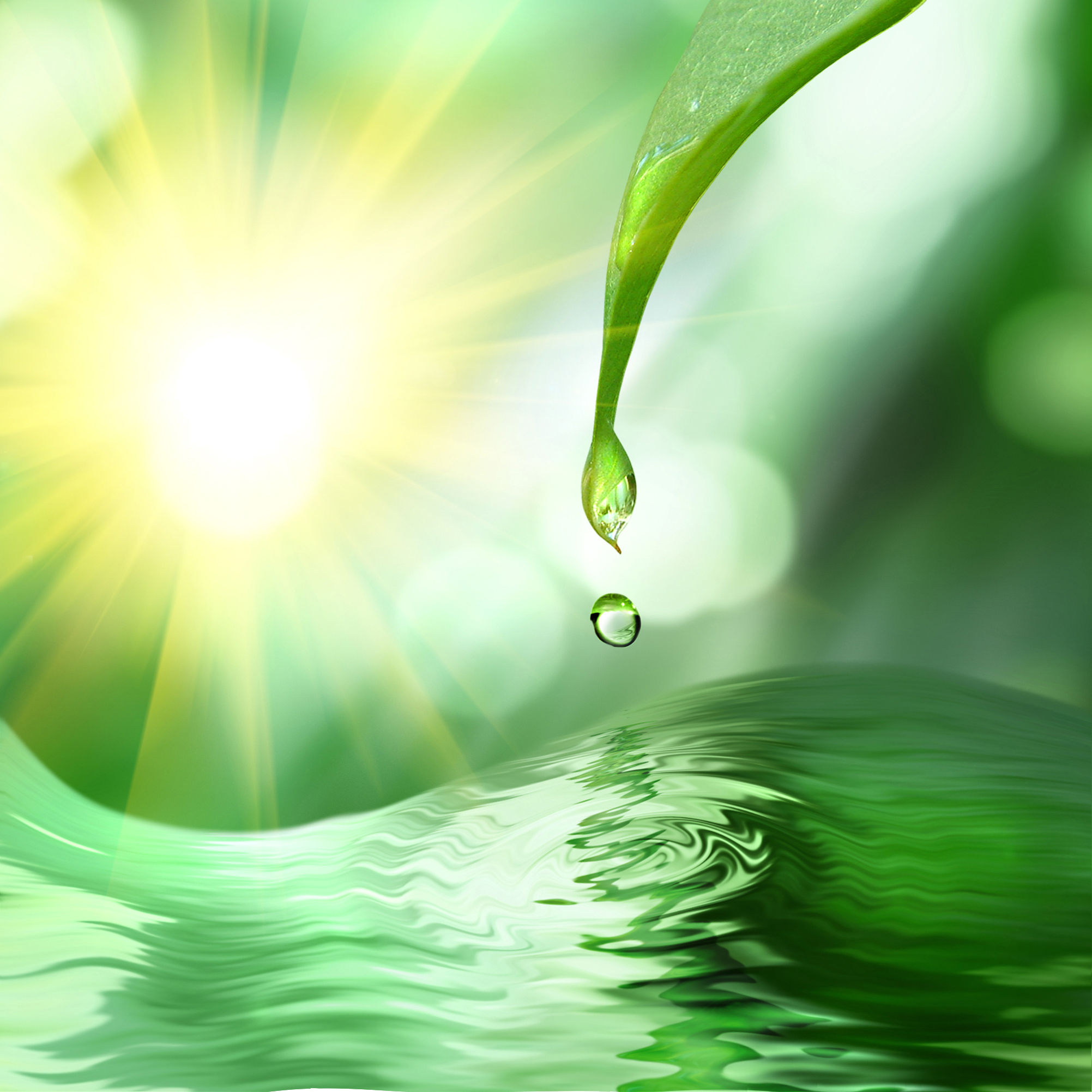 Many people who experience spiritual abuse aren't aware of it in the beginning or in process, else why would they be in it in the first place. Reconciliation of events that occur over time require forgiveness and through that come healing and restoration.
See; those who are abused don't wake up one morning and go search for the abuse. People don't t wake up one morning with thoughts of 'Let me see who I can find to hurt me all in the name of Jesus. Let me see how that would feel for a years.' People don't just knowingly do that.
It's what happens though. It happens all over the world and on a daily basis. People get involved in churches, Bible studies; groups of people whom they begin to build relationships with and over time things change. The abuser is the one in charge and leading people down a path; that most of the time is about his or her agenda. The unsuspecting attendees are all about the mission at hand. They are happy to be a part of doing something for the greater good and life change is just part of the process. Never mind the change more often than not is not the change anyone would want to experience.
It isn't until things happen and eyes open that the reality sets in. It may be a person speaking the real truth, something that you now pay attention to that you have been hearing for years; or just that you get to the most absolute lowest point of your life to where suicide is the most freeing way out. Regardless; learning the truth will make you free!
It's through learning the truth of the abuse that is probably the hardest. Nothing is as you expected it to be nor can it be. Time has passed. You have passed. You are no longer who you were to do what you were called to do all those years ago and you can't get them back. Time; is gone. How do you reconcile that? How do you reconcile what you have lost? How do you reconcile what you gave up and what was stolen from you? Simple. Forgive.
It is one of the hardest things in life to forgive. There is damage beyond what most people can grasp or understand. People took advantage of you and while they did it; you too were there. You were willing to be a participant. It was your vulnerability that allowed you to be in that position in the first place. Forgiveness will remove the pain to allow you to go forward.
Forgiveness will reconcile you from the past. It will not get back those lost years. But it will give you much to go forward with. It will free you from any attachment to those who abused you. Forgiveness will free you from the choices you have made. Forgiveness will allow you to see your new future in the way that you were probably able to see it long before your abuse began. While a process; forgiveness will set you free. Forgiveness will reconcile you with who you used to be and the real you to where you are going.  And if you want to get going-forgive and be reconciled. You don't want to lose more time when your future is waiting for you.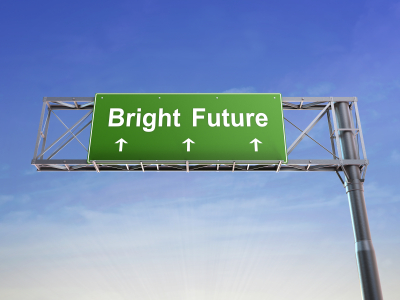 Spiritual abuse is hard to walk out of. Nothing is as it was nor will be ever be what it is as this very moment. Life is different and so are you. The good news is that your future is bright. Let forgiveness reign so you can get to it!
If you spend your time focusing on what has been lost; you will only lose more. It is not possible to gain and go toward a future while focusing on loss at the same time. Your future is waiting for you. While it may be difficult to see in the beginning know it is true. You are still standing and that is what is most important. If you weren't you would have no testimony right? But you are here. You are triumphant. You my friend, are a survivor and of much more than you can ever realize.
As you look toward your future know that those in your path and past are  and have served a purpose. What those purposes are are different for each of us. The good news is that through forgiveness you can see the purpose and go toward what is waiting for you.
There is no time like the present to let the past be what it was which was a journey. There is no time like the present to stand tall in who you were truly created to be and go toward the leaps and bounds waiting for you. Perhaps it's moving to a new state. Perhaps it's changing careers. Perhaps it is walking away from Church and into relationship with Jesus who has walked with you through the entire ordeal. Perhaps it's just time for you to stand alone and see life in a new light- and in a sparkling pair of Christian Louboutin pumps!  Regardless of what you are about to do; the best news is that you are still standing to do it. And that is the best thing you can ask or hope for!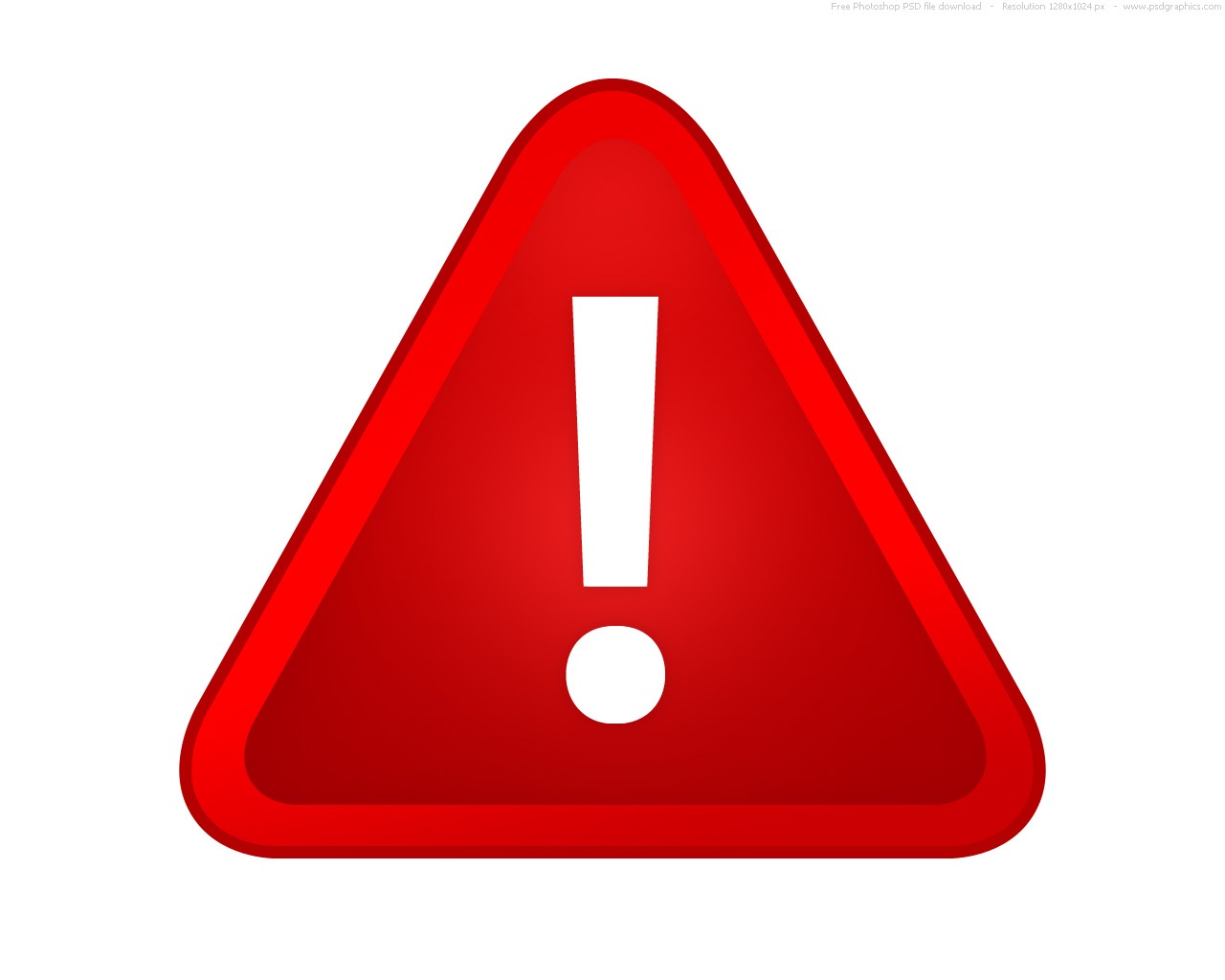 There is much about spiritual abuse that is not talked about; especially the signs. People today just follow without thought; clueless of the sheep in wolves clothing preying- just waiting for the attack. It's time to get it folks! Spiritual abuse and the warning signs are there-if you only pay attention.Forgive yourself if you haven't and keep reading! Warning signs of spiritual abuse:
1. Misuse of scripture. If your pastor, spiritual mentor, adviser, etc. is misusing scripture it's a red flag. If that person tells you things like 'those who give the most get blessed the most' and cites a variety of scripture- it's wrong.
2. The person is controlling. There is a difference in leading, managing and controlling people. Oftentimes people get them confused and believe they are being led when in reality they are being controlled. Controlling people create expectations of you where you fall under their accountability, you become responsible to them; and you begin to live according to their ideals and expectations.
3. The person tries to change you. When someone tries to change you it may be blatant or subtle and it is your responsibility to discern between the two. A person who tries to change you will do is slyly with things that seem as coaching when in reality are not. It may be under the guise of a different lifestyle because you are now a Christian when in reality; that is the job of the Holy Spirit to bring about change and not other people. If someone tells you how to dress, wear your hair, who to spend time with; and other things like this it's time to see it and run fast. Run Forest run!
4. The person has an agenda for you and your life or future. At time of meeting this person your life may not be going in the direction you thought. Well; great news! The person has a perfect life for you- and it just meets his or her agenda. You get involved and your life will become this or that when in reality it probably has nothing to do with what you set out to do for yourself. By the time you realize it; it may be a few years later and you are worse of than you were before you met. If someone has the goal of changing your life for his or her benefit that is not someone you want to follow.
5. The person puts down things you like or don't like. If things you like or dislike are made fun of it's a red flag. You do not have to like what everyone else likes and if a leader or spiritual mentor attempts to change what you like in the name of whatever religion that person is following it is not right. What happens to those following such leaders is that they start second guessing what they actually like; lose their identity, and then become lost people with no ability to think for themselves. It's a great position to get people in for the leader because people with no identity or ability to think for themselves are much easier to control.
6. The person isolates you. If you change all of your friends in your life because they are not on the same page as the direction you are going; rethink it. Rethink it especially if it's unanimous of all of your friends. Someone who attempts to remove those closest to your life is only gaining more power and control over you by mind controlling you to think that your friends are just not with the program and are not going where you are. Duh. No one is going right where you are because your life path was already made for you and no two people have the exact same life path; twins included. Isolation from friends and family is a control tactic so be wise to it.
7. The person steals your identity and value. If you begin to lose who you are, the things you like and enjoy that is a problem. If you are around someone who mocks what you eat and where, how you style your hair, your wardrobe choices or even what you do for a living; run. If someone tells you that the changes you are going through are normal and when you are finished you will be who you are; run. You were created in the image of God and no man has any authority to change that-unless you give it up. Don't. Changing who you are is an insult to God.
8. The person is the only authority in the group. If your spiritual mentor, adviser, pastor; etc. etc. is the only authority and one allowed to speak that's a red flag. It's a control of information and the person in charge is the only one with it. When people start bowing down to one person as the leader and all knowing it is not right!
9. The person keeps group members isolated from one another. If members of the group, study, etc. are not encouraged to spend time together it's a red flag. Why? Because they will talk and if they talk- who knows what will be talked about. When people are isolated from one another the only contact would be from each person to the leader and not person to person.
10. The person has no fruit in his or her life. Look at who you are following. Where is the fruit? Does that person walk in love? Forgiveness? How does that person treat his or her spouse? How does that person treat others? Is the person a racist? What are the relationships of that person like? Is there fruit in the family and friends? If there is no fruit then there is a reason. While the reason may not ever be your business the fact that there is no fruit is all you need to know.
Spiritual abuse is something that is more common than people think. Those who are unsuspecting get themselves into situations that they didn't even realize and before it happens to you- take note. Be wise and discerning and pray for wisdom daily and then apply what you learn. After all; it may be save your life.