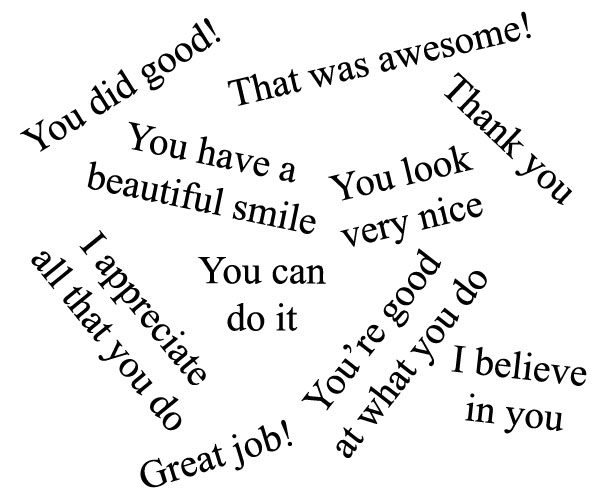 There is power in the tongue so reads Proverbs 18:21. The tongue can deliver life or death. By the words you speak you change lives; for the better or worse is up to you. By your tongue you can do more than you may think.
What is interesting is that universities are now getting involved in the message. What is offensive language is forever changing and if you are in a more mature generation or even if you were born before Atari you may recall that the term 'Founding Fathers'. Well; universities have been on strike against those two words linked together for it is offensive to some. Who knows who the 'some' are although apparently there are those who find what those men did for the great Nation of America offensive and therefore; you may hear the term 'pioneers' instead.
What's amazing is that through this change in speech at universities such as Duke; the right to free speech is also changing with it.
From personal experience professors at University of Phoenix are known to be highly encouraged and then reprimanded if action not taken to remove any and all references to the words Jesus, Christianity, Christian Church and Bible from their biographies. It's a tricky thing when professors are required to share what they do outside of teaching a university class when the professors are not allowed to share it because they are afraid someone will be offended by what a professor does on his or her own time.  I wonder if I had instead put 'dancer with no clothes on for fun in the nighttime for extra spending money' would have garnered the same results or if that would have just been viewed as 'freedom of expression'. I digress.
The latest 'Discouragement' Campaign was recently launched at Duke to remove language that is oppressive to homosexuals and insults people. While a nice idea to not offend people although the overall campaign is missing the point.
Instead of focusing on not offending one segment of the population why not just bring the Proverb 18:21 in the lives of students not only at Duke but across universities and live by the words of Proverbs 18:21, 'The tongue has the power of life and death, and those who love it will eat its fruit.'
When you speak words of live to others it changes them in positive ways. When we focus on segments of people we miss what we could and should be saying. In essence we remove the right to free speech.
Do we really need campaigns to remove our speech? Or do we just need to have a heart attitude filled with love and encouragement; one filled with uplifting others through our words? At what point will we grasp that what we need isn't yet one more campaign for this or that but rather a changed heart? It isn't about what we make it and until we see that; we will continue to use the wrong words for the wrong messages and will still get the same wrong results.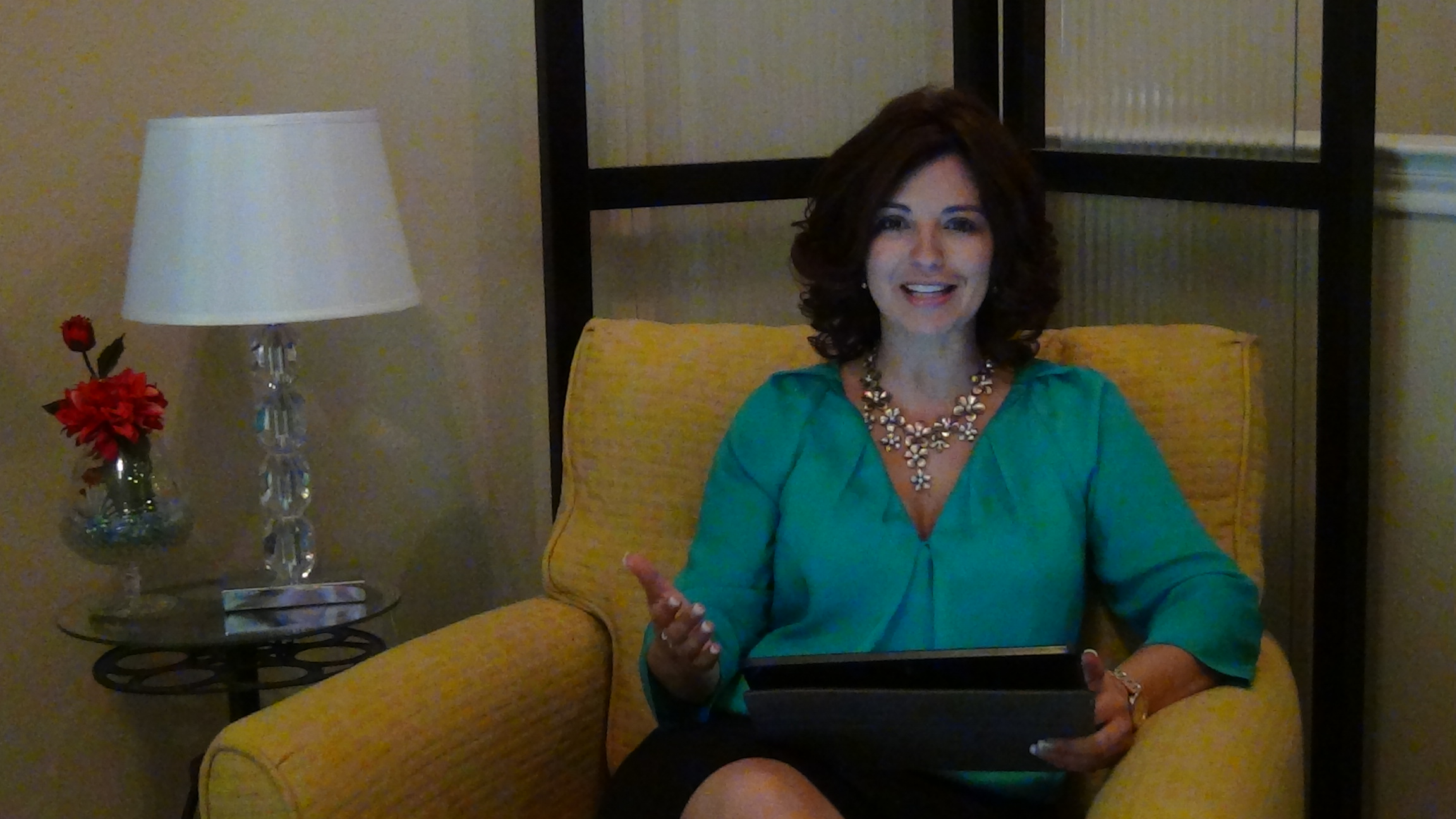 It's a funny thing where people think they know something they don't. Perhaps you thought something and were so solid in your belief and then 'oops' you were wrong. Yeah it's happened to me to. Boy was I eating crow.
Judgment is one of those things where it keeps us focused in the wrong places and on all the wrong things. I remember moving from Denver to Dallas and going to get a bottle of wine on a Friday evening and hearing a man make a comment to me 'another pretty woman alone on a Friday night'. Ouch!  I cried. Pathetic yes I know but what I can say. I have my moments.
As I later reflected on that I also saw how other women are judged to. See; the pretty people get judged because they just must be so vain right? They must be stuck up or something along those lines is what people think. Others feel sorry for them and think 'tisk tisk she can't get a date. It must be so horrible for her' all the while those who may not be so pretty or perhaps are chubby are judged too.  'Tisk tisk if only she lost weight she would be pretty.' And the saddest is that through this judgement all the great women are home alone on a Friday night!
We simply have no clue what is going on in the lives of others. We just don't. What you think is what 'you' think but is that reality? You don't know until you know and if you don't know then what on earth are you making your judgments on?
Debbie Gibson came out a few days ago feeling the need to explain to the world her weight loss and her physical appearance. If you don't remember her think 1980's singer who sang 'Shake Your Love'. She is battling with Lyme disease and it's caused some unexpected things in her life. Is it anyone's business? Nope. Yet people have criticized her appearance without knowing one single thing.
How often have you criticized someone without knowing? How often have you had judgment in your heart because of something you thought you saw?
How do you not judge?
1- Remain focused on the Lord
2- Speak to others what you would want spoken about you
3- Know that what you see probably isn't
4- Ask yourself how you would feel if you were judged in the way you are judging- and then stop
5- Recognize that people are people and none are better or worse
We've all been there thinking we know when we don't. We just don't. And if we did our hearts would move from judgment to compassion. The question is why not start with compassion? Why not get rid of the old ways of judgment of others and move to a new compassion revolution? Get on board now and fill your heart with compassion for others. You never know when it's going to be the one thing that you need that will change your life. Go on- I dare you.
Life can be stressful and if you are not careful; it can be much more that! It can and does lead to heart attacks, alcoholism, arthritis and much more.  Unless you do something about getting and keeping your peace your life won't change. If you want change I challenge you take these simple steps for joy restoration:
10. Declutter– Having too much stuff around will only cause more stress because that stuff has to be taken care of. If you pay money to rent a storage facility; are you losing money paying to store stuff you won't actually need? Decluttering will help you save time and money in the end while giving you peace of mind.
9. Plan your meals- When people get hungry they get agitated. Sure it may take time to actually plan your meals; however, the benefits are worth it. You will have more time in your day and won't have to frantically try to figure out what to eat and then end up eating leftover potato salad with some Lucky Charms.
8. Eat foods you can pronounce- Eating living foods will change your life. If you can't pronounce it it's probably made my man and well; not really food but rather some variation of it. Living foods bring life to your bones and will decrease mood swings. In the Bible commanded His men to eat red meat before and after any battle because they needed the fuel to take care of business. A healthy eating lifestyle will bring peace without a doubt.
7- Take a walk for fresh air- There is nothing like fresh air; especially in the Rocky Mountains. A short walk outside can make all the difference. Take some time to see the flowers in bloom and smell the aroma of what surrounds you. It's the greatest way to bring peace and guess what? It's free.
6- Take a friend inventory- Reflect on the people in your life. How much fruit are they bringing? How much drama and trauma comes with them? One way to get peace is to get the drama out. Distance yourself from those who are not moving toward their futures as you are. The last thing you need is someone stealing your joy, time and your peace. You have too much to live for than to get caught in that trap!
5- Get and stay organized- Getting organized is one thing; staying that way is another! Consistency is key for the results you want. Deal with the root cause of your disorganization so that you can get and stay that way and in the end; have more peace. It's been reported that people on average spend 7 minutes per day searching for their keys. If only they were organized! Get organized and get peace.
4- Change your attitude– Whether you think you can or can't you are right. Attitude is everything and if you don't have the right attitude it's time for a change. Life is too short to have a bad attitude. Now is the time to get rid of that stinking thinking to get toward the bigger picture of what your life is about.
3- Live within your means– You don't always need the latest phone, tablet, computer, shoes, car, purse, kitchen renovation. It's all a lie to get you out of your means. Living within your means increases your peace as there is less stress and worry. It's not like anyone cares whether or not you have the latest of anything so why live outside your means to prove something to people that don't care? The only one living with the consequences of the means you choose to live in is you!
2-Know your purpose- You can't land at a place you can't identify. Not knowing your purpose or the call on your life is one of the worst things to damage your future. When you have that clear direction all the distractions will decrease because you won't have time to get involved with things that are not for you.
1- Forgive- The biggest silent killer is unforgiveness. It will ruin your business and personal relationships as well as your life. I lived with an unforgiving heart for most of my life and it was a slow death. If there is anything you ever do for yourself it is forgive. You will be free to go forward living your life without the chains that bind. Everyone has been hurt in their lives so what makes you any different? Deal with it and move on!
It's quite simple really to get peace. It's a matter of how much you want it. Once you get it you will know not only how important it is; but also how important it is to keep it. Sure life is life and people are people; but you are the one responsible for the level of peace you have and today is the day to make your day filled with the peace that you need to live the life you were created for.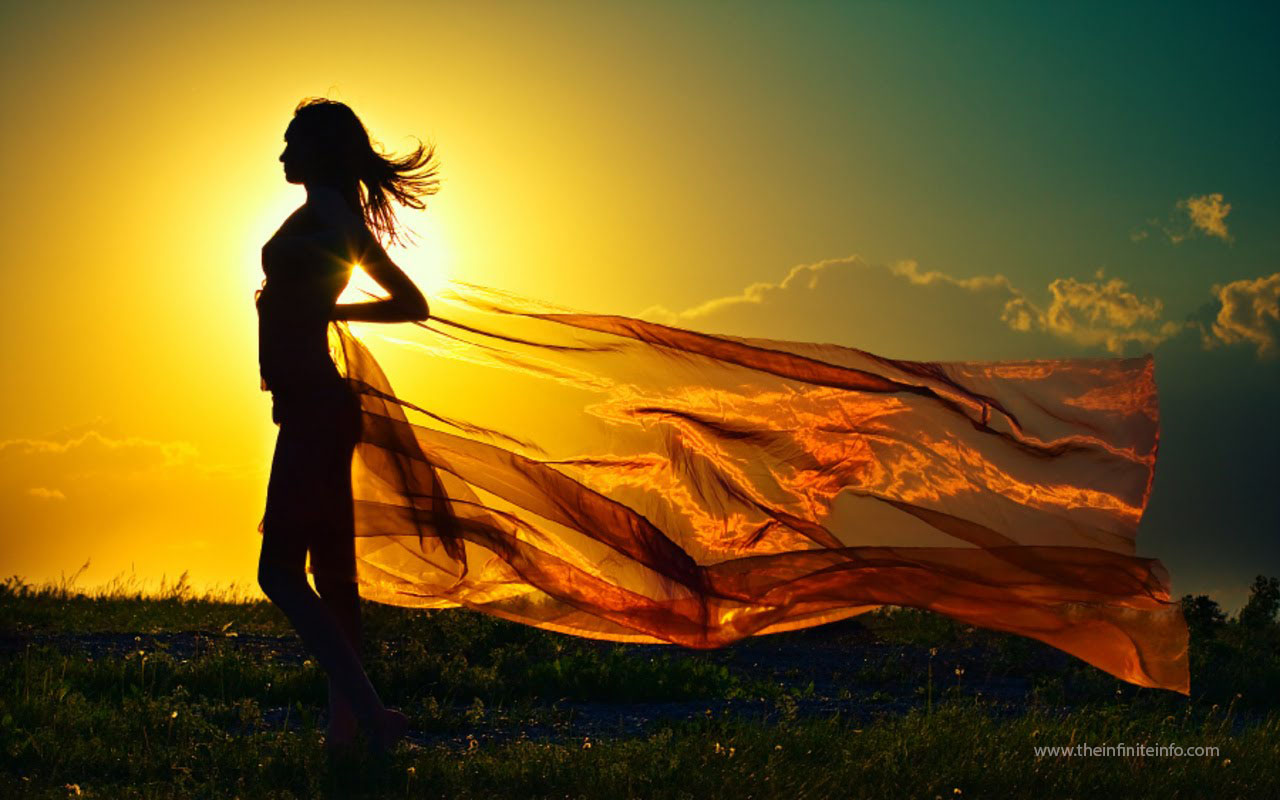 It's hard to not get caught up in the focus of what society deems beautiful. Magazines airbush every blemish that may actually be beauty marks, Hollywood glamorizes unhealthy weight and waistlines; and after reading style magazines for less than 2 minutes 30% of women in a recent poll felt worse about themselves.
How you escape it all? How do you get beyond what all the images, advertisements; and lies are to see the truth? A few things to help are:
1- Recognize it's a lie. It's a lie to believe you are not beautiful. It's a lie to believe that you need to be anything more than you are. Remember that if companies advertised that you were beautiful 'without' their products they would not be in business.
2- Stop comparing. The more society brings us comparing ourselves to one another; the more feeling of insecurity creep in. Comparing yourself to others will in the end; not get you closer to be the real you that you were created to be. Celebrate yourself and know that what you see in others may not even be real.
3. Accept yourself. See; the beauty industry is about creating a beauty that 'they' define. How real is it? How true to you is it? You are beautiful and there is nothing about you that should not be celebrated; cellulite and all. Years ago I was challenged to do something that changed my self perception and my life. I was challenged to sit in front of mirror and simply stare at myself for 15 minutes. I first laughed until I sat there and started staring. At first I noticed all the things that would make sense; the blemishes. Then I sat longer and started seeing the beauty; the creation of me that God made. I saw my mole that I used to try to wash off in a different way. I saw my eyebrows different and was thankful that I even had them. I saw the different colors of brown in my eyes that I never saw before. I saw something new. How about you? Will you take the challenge?
As we go through life and live in a materialistic and outward appearance focused society; it's time to get back to the basics and accept the beauty that we are all graced with. It's time to stop looking at others and seeing what we are not as a result. It's time to get to the reality of what we are and celebrate that. It's time that we reocgnize it's much more beautiful to be healthy in our own skin.