Perhaps you have noticed; time appears to be moving at a quicker pace. It starts with one day, then the week is gone; the weekend was much to short and next thing you know it's July. Christmas is only 146  days away by the way. In 6th months snow in most places will be on the ground; signifying a new year and the preparations for yet another Superbowl. In just 6 short months. If I had only 6 healthy months to live I would….
Spend all my time tell you just how much Jesus loves you. I would share with you that in the end nothing else matters. Your bank account, your student loans, your in or out-laws, doesn't matter. The small stuff people sweat isn't worth the sweat. What you are wearing right now is perfect. Stop living according to other people's expectations and ideas; just live. I would tell you that your hips are fine and so is your comb-over. Your life matters right where you are. Are you making the best of it or have you actually no thought of it?
It was just yesterday I had a conversation with a friend and asked her about her desire to live in California. I asked her if she had 6 months left to live if she would move to California. She had all the reasons why she couldn't and ended with 'well; I have more than 6 months so it doesn't matter" which I must admit caught me off guard. None of us know how much time we have left so to assume is where we get lost in the mix.
6 months from now is January 25th. None of us know where we will be then much less tomorrow so I ask you: what would you do if you only had 6 healthy months left to live?
As I said I would share the love of Christ with every person everywhere; and I would do it from a beach without a doubt. I would sell everything I own and watch the sunset with my pug Olive and probably facebook live all day and night; telling you about how Jesus changed my life, about how when I was 5 right after I was adopted that I prayed that Jesus would be my escape. I would share with you that Jesus made the way for my rent to be paid for 10 months straight when my income didn't cover it. I would share with you that He already has made the way for you too. He loves you.  I would not care of I wore the same thing every day or if I didn't shave my legs in an even path. I wouldn't care if I even went 5 days without washing my hair. I just wouldn't. The time spent washing and drying and styling is not as important as the Truth that shall set you free. So why not focus on what is actually important? I would tell you about my darkest days of being alone, the struggles of singlehood and just how much Jesus carried me and loved me along the way. And how much He is there waiting and wanting to do the same for you.
I would eat Trader Joe's peanut butter cups and peanut butter and jelly chocolate bars with a glass of milk. I would enjoy a glass of chambord and cranberry and prime rib. I would see the birds and all the pennies on the ground. I would notice the stars and not complain about what the past was like or that it was too hot or humid; because at least I am alive to experience it. I would roll in the sand and not worry about it itching my toosh; because that too would pass. I would simply live and pray that you too would do the same-perhaps once in your life. You- would be able to live.
I would tell you that the things you fuss over aren't fussy worthy. In the end it's just a phone, your bad hair day isn't bad because at least you have hair, the traffic you are sitting in is just more time to look up at the sky and see God right in its midst. The worry about losing likes or fan isn't going to change the value of who God created you to be or how much He already loves you.
I would see life in a way that I never have before; that in it's shortness of breath to make each moment count because this really is all you have. The climbing of ladders and over people too won't matter much on January 26th; so what are you doing? Are you going to climb that fourtneener you have dreamed of? Go to the racetrack and actually race a car instead of watch? Eat that and not this; and enjoy every bite? Or are you going to be a stick on a log and just die before your time?
Are you perishing for and over meaningless matters instead of seeing the seascapes of what it's truly about? If nothing else just for a moment and stop. Stop. Stop what you are doing and reflect for a moment. Just one and look around. And breathe. And allow the Lord to speak.
In that breath what do you see? What do you hear? What do you hope for? What are you pursuing that matters? I recall the day sitting on the beach at the Gold Coast in Australia listening to a client tell me he wanted nothing more than to be a gym teacher all his life; but he never pursued it. He climbed the corporate ladder and had all that it showed in the physical; beautiful home on the beach, 3 months paid  vacation- and the emptiness inside of  great regret. I shared with him that He didn't have to live in regret because Jesus paid the price. He could be free and you too can be free. Freedom isn't so free when you have to finance it.
If you had only 6 months left to live what would you do? Where would you be? What would be most important? Why not make those things the most important now while you still have the chance; and if for any reason God grants you life longer than 6 months you will have more than you could have ever dreamed of to share with those whom will come after you.
You would hate to think that you have anything longer than this moment when we can all look around and see where we are. It's time to do something about living otherwise there won't be any living at all.
So with 6 months left (although there may be more) I leave you wanting you to know that Jesus loves you, that you are worth more than you will ever know, that your dreams and all the good inside of you needs to be shared with the world; that now is the time to share.  There is a purpose and one created special just for you. I leave you knowing that fat or skinny embrace yourself; hairy or bald embrace yourself, short or tall- embrace yourself; blue collar or white collar embrace yourself. Man or woman embrace yourself. Just embrace yourself. And above all let Jesus embrace you and you. And then share what it feels like.
And then share with me too as I want to hear!
Julie Blair is President of Julie Blair Ministries that helps people worldwide grow in Christ. To learn more about going deeper in Christ or to have Julie speak to your church or business visit www.julieblair.com
Image belongs to its original owner
Have you ever thought about what something means to you? What does your spouse mean to you? How about your children? Your education? Your career? Your i-life perhaps? In the midst of all of these things we may see much; but what does it mean to forgive? In reflection of forgiveness when I looked at my life I started pondering what it has meant to forgive. As such; there is much.
Now I have a full teaching on what is forgiveness (https://julieblair.com/product/what-is-forgiveness-julie-blair/)  but what it means to forgive is different. Forgiveness in Hebrew is two words: Nasa and Salah which together mean a pardon of iniquity.
What it means to forgive is that first you are ready for change. Nothing will change toward the direction you want if you are not ready for it. No Olympic athlete gets to the Olympics without first being prepared. When you are ready to forgive you and your life will drastically changed. I can attest to this as I have an entire ministry based upon forgiveness; and it wasn't my plan before I forgave I can tell you that!
To forgive means that you are ready to let go of the pain and hurt. This can be quite challenging although beyond therapeutic I may add. To be honest I had no idea the depths of my soul that had been overtaken by unforgiveness. I didn't know the amount of bitterness, sadness; and pure helplessness that owned me. I wasn't until I purged the pain that I was able to see and be released in the name of Jesus.
To forgive means that you are ready to repent and be obedient to God's Word. This too I had no clue about! Sad really since I sat in church every Sunday but yet was a miserable mess. I've since learned that where I go in my relationship with God is up to me. There is no such thing as forgiveness without repentance as Acts 3:19 is very clear: 'Repent and seek forgiveness, so that times of refreshing may come.' (NIV) Forgiveness too is a command so therefore by default; not being forgiving is not being obedient. To forgive means that you are mentally and spiritually; and emotionally prepared to do what God's Word commands. Remember that it is obedience that is better than sacrifice. Yeah; I didn't know that one either.
To forgive means that you are ready to grow in Christ. See; there was so much about unforgiveness and forgiveness I didn't know. I didn't get the fact that forgiveness wasn't about anyone but me and the Lord. I thought it was just go tell someone 'I forgive you' and that was it. Well; I did that for decades and then learned how much of a lie that was! It also didn't work because I still harbored unforgiveness which kept me disobedient. Go figure. I get now that when I forgive; it is my surrendering of myself to the Lord in obedience and guess what? He works on my behalf! He healed me! He restored me! It was Him who justified and righted all the wrongs done to me. He avenged me. I didn't have to go and fight my battles. As a result; my relationship with Christ changed. It grew and I grew. I didn't know going into it though that it would be so much. I had no idea.
And finally; to forgive means that you are no longer a victim. There may be many terrible things that have occurred in your life; but you aren't the victim once you forgive. I've been through it all: abandoned at age 3, foster home for 2 years, abusive adoptive parents, homeless shelter- all by age 15! I know divorce, infidelity, molestation and more. And I know that through forgiveness I am healed and not a victim. You aren't either.  When you forgive all of it is removed. You are not who you were to allow what once was to be what is.
Forgiveness in Christ is the pathway to your future. Apart from Him you can do nothing so it reads in John 15:5. When you too recognize that forgiveness will heal your hurt, right your wrongs; and bring beauty for ashes you will never be the same.  Forgiveness may mean something more or different to you; but let it mean that you are progressing. Let it mean that you are being changed in magnificent ways. Let it mean that your light is shining like never before!
Share with me how it's changed you. I would like to know. Why? Because I care. Because He cares.
For more about forgiveness watch Living in Forgiveness on Tuesdays at 9:30 on the UANetwork. Starting in September it will be Monday-Friday at 9:30pm. To watch previous episodes follow here: http://uanetwork.tv/uanon-demand/living-forgiveness-julie-blair/
When you live your life a certain way you get accustomed to it. When you live life in unforgiveness you grow accustomed to it. You know what it's like; it's predictable. Those who know you know how you will respond; the flareups and all. How life is after unforgiveness is different and in many ways. I didn't realize just how different my life would be once I forgave and saw that I was an overcomer. That in and of itself was true victory! Amazing that a simple revelation is more life changing that moving to a new home or getting a promotion; but for me yes it was and still is.
When you forgive you change. You are never the same praise God! But sure you can recognize that but what does it mean? I have blogged about how life is not the same, your relationships are not the same and pretty much nothing is as it was in the past. But what about it is different? Let me share.
When you recognize as a Believer the authority you carry with the name of Jesus you have more power than you can imagine. When you live in unforgiveness this is simply not possible. Why? Because you are living defeated! Unforgiveness is one of the greatest ploys of the enemy to ruin lives and it works. My prayer for you today in the name of Jesus is that you see it; and that you break free in His name!
When I forgave all those people on NYE 2005/6 I felt different. My eye color changed and my voice changed. What else changed was the power in how I spoke. No longer was it the snippy, cold, attack but a soft boldness of power. The pain that was behind it was no longer. The power of love in Christ was instead in its place.
Once I understood the depths of forgiveness according to God's Word; I started seeing life different. My life and ways of old were of no more. My heart for people changed. I felt an inner compassion like that of Christ that I never felt before; in ways that I couldn't ever feel being unforgiving. What I wanted to do for people changed. And the biggest change was how I saw my mother. Before forgiveness I hated her. I really did. She was this disgusting person who made choices that wrecked my life. And I hated her. But once I forgave her I saw her as a precious child of God. My heart sang songs of love and lilies in the midst of a sunshiny Sunday. Life is precious. God became and still becomes more amazing with each passing day- because His love and the love of His Son is ever present. He will never leave us or forsake us and because His Word 'never' returns void that means it was true for me- and for you too.
And so life after overcoming unforgiveness bred a buffet of goodness that I never experienced before. Now don't get me wrong; forgiving my biological mother was one thing but there were others that did even much much more damage to me than she did; and much deeper. The best news is that I thank God that I learned how to forgive so that I could continue to stay on the God path of forgiveness. I had to. I still have to. And so do you if you want the fullness of Him. It's a command in God's Word.
Through it all it's what I see that has changed the most. People are people; and I am no different.  I accept them more in more Christlike ways.I accept myself too. Now does it mean I live in tolerance of all things not of Christ. Nope. I stand on God's Word and all of it; although it's the love for people that I have in my heart that I didn't before. I couldn't. Unforgiveness doesn't allow it.
The direction of my life changed entirely. The purpose and call on my life became more clear; and it will for you too. Unforgiveness is a blessing blocker. It blocks you from seeing, your heart from loving; your soul from receiving.
Life after unforgiveness is different in that its open. Open to more of He who created 'you' special for your special  assignment. It brought purpose in ways that I never could have imagined; and bigger too. For the first time ever in my life after overcoming unforgiveness I was able to dream; and believe. For the first time I was able to see and fully a life filled with hope and amazement.
Through it all I can share this and much much more with you. I know what life is like in living in full unforgiveness; and living in full forgiveness. I know all of what comes with both and while forgiveness is a process, or journey some will say; it's one that you want to go through. I don't need to look back. And neither do you. You simply need to go through it. You simply need to to get to the other side. You need to experience life in a different way. And that is a life of forgiveness.
You have a future. Your future through forgiveness will be much different than what you ever could image at this very moment. How do I know? I am living it! I never thought that my life at this very moment through forgiveness would be what it is. Praise God! And I share this with you so that you too can live a real life that isn't filled with the things of the past.
I was one who knew there was a call on my life; like most people. I didn't know what it was. I didn't know how to get to it; and I didn't know what I didn't know. And what I didn't know what the one thing that had the most significant impact on my life. Forgiveness.
Forgiveness changes life. 'Sure sure' you may think but until you go through the full experience of forgiving you can't quite know. Until you grasp the depth of what it is and how life changing it is you can't know. It is no different than seeing pictures of the Eiffel Tower compared to being at the top of it or getting married in it. You can't fully know something until you experience it.
What I have learned through forgiveness is this:
1- You are a new creation in Christ. You are never the same person. You can't be because it is Him working in and through you and when we surrender to allowing that; we are never the same.
2- Your physical manifestations of unforgiveness are gone. When I sat in my room for 2 days dealing with 'all' of my unforgiveness my life changed. I knew that. What I didn't know what that my voice changed and my eye color changed too. See; the pain and emotional turmoil we go through takes it toll. It manifests and when there is a release; the release is more than we can imagine at that current time or moment. It was huge for me!
3- Your future will come forward. When you make the choice to forgive your future; your real future can be revealed. Before I made the choice to forgive and before I understood 'all' of what it is and how it is life changing; I didn't know. I didn't know the magnitude of what good would come before me and to me. There is no way to know. When there is forgiveness in the way it blocks you from living out the fullness of what is intended for you.
I thought in the past I was living what I thought was a good life; until I started understanding what my life really was and what it was to be.  Through forgiveness I was healed and could see what was really set aside for me. I could move toward life in freedom and toward purpose.  Forgiveness paves the way . And it will for you too. Your life won't be the same because you won't be the same. Your future will be forever changed as mine was. And that is the best thing in the world.
The choice to forgive is a choice. The choice to not forgive is also choice.  Most do not recognize that by not choosing to forgive they are choosing unforgiveness. Unforgiveness and holding it is a choice.  How many people live in that realm? Perhaps you.
What is the solution? Simple.  Make the choice. Decide in your mind that you are going to forgive. And then do it. It would make no sense to think about forgiving and then never do it. It would be like thinking about going to the gym but not doing so; and then getting mad because you lost no weight.
So if forgiveness starts with a choice but where does the choice come from? The mind. You have the power within you dear friend. You have the power:
1- to choose what you are going to do.
2- to choose to disallow the sins of others to burden you.
3- to live your life in freedom in forgiveness.
4- to reveal to others where your heart is.
5- to show love to others through the act of forgiveness.
Now don't get me wrong; forgiveness is about self. It is about internal peace and freedom. If you want the full package it will only come through a personal relationship with Jesus Christ. Freedom in the choice to forgive will change not only your future choices; but who you are. It will change how you interact with others. It will change your perception of others and of yourself. Forgiveness will change you, your family and even your country. The one thing though; is that it starts with your choice. And your choice to be a forgiver starts in your mind. Make up your mind today to be a forgiver. And then experience positive life change.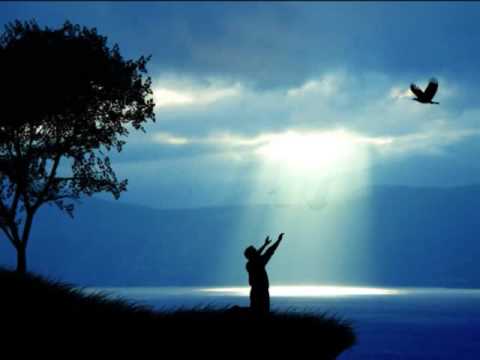 When you look around society what do you see? Riots? Killings? Murders for nothing? Infidelity? Perversion at it's highest extent? Abortion? All of it? To which then the question is: how do you forgive the unforgivable? And furthermore; what makes it unforgivable in the first place?
The most difficult part of forgiveness is getting to a place of breaking self away from what the act was that needs to be forgiven. People are ignorant. None are immune. Not even you. What someone did to you hurt. No one is doubting that. It hurt. There is pain. The length of time you allow that pain to be in your heart, soul and mind is all on you. Let us not forget too what you too have done to others may be deemed unforgivable. But is it really?
What has been done to you and what you have done to someone else can be forgiven. It can be! Jesus came to set the captives free. This means 'you' too! It doesn't matter if you are were a stripper, addicted to pornography, cheater, murderer; or even terrorist. There is forgiveness and the most unforgivable act can be forgiven. All you have to do is get to a place of receiving it. Jeffrey Dahmer even received forgiveness!
When we judge ourselves we miss the point. When we judge others we miss the point. The time spent in unforgiveness keeps you seeing the outcome of forgiveness. It keeps you living in bondage and turmoil; and not living in freedom and your true calling. It's time to break free. It's time to stand up and forgive. It's time to stop the riots in Ferguson! It's time to stop the war against the Ukrainians! It's time to stop to persecution of the Jewish people! It's time to forgive and start the healing process.
It all starts with you. It starts right now with you seeing that the most unforgivable in your mind is just in your mind. Let it go. Forgive. Simply forgive. Change your life. Forgive. Change your family. Forgive. Change your community. Forgive. Change your nation. Forgive. Just do it. Forgive the unforgivable and let your strength shine. Do it today!
When talking about forgiveness most people simply think 'just forgive'; just do it. But is it really that simple? Sure it's simple to just say some words. People do it all the time. What isn't so easy is getting the heart and mind in alignment; and then add in the spirit and soul and you can see the complication. The prerequisite for forgiveness then must take another route if the fullness of it is the end goal. So what it is?
What is this prerequisite for forgiveness? Is it conflict resolution? Some say 'yes'. Is it just letting go? Others say 'sure'. Some say it's a choice and while that too is correct it's incomplete. It starts before the choice is made. What does that even mean you ask?
You see; before you make a choice you have to make a choice to make the choice.  Even being indecisive about something is still a choice. Forgiveness requires a choice. Where does that choice start? In the mind! You have to make the decision first that you are going to forgive. This is why just saying a few words means nothing as people daily talk about things they don't even pay any attention to. If the truly did then would it be even something they would talk about? Probably not.
So in this case; if you want to get to a place of peace through forgiveness you first have to make the choice to get your mind in place to forgive. It took me many years to get there. I was filled with lip service like most. I didn't know much about forgiveness, what it truly meant, the symptoms or the healing power of it.  I know how to just say it-which again didn't prove much because all the symptoms were still there.
If you want freedom through forgiveness get your mind in order. Don't live by deceit and default; allowing your mind to play you because trust me; it will. Make today the day that you wrap your mind around the choice to forgive. Then let your heart, spirit and soul feel the outcome of it. Let your life journey never be the same. Let the essence of who you truly are shine. It's only until then that you will experience life to the full.
In our ever self-focused society it should be no wonder why people are body image obsessed. It's hard to go anywhere and not see a beautiful body on a billboard that has photoshop written all over it. What's concerning isn't necessarily that the advertisers need to go to such extremes; but that people react and respond to what they think they are seeing. And not in a good way.
Every person was created unique; and through that it is the responsibility of each person to maintain how exactly it is that he or she wants to look. It's really that simple. When we take a back seat to being self aware of what we do look like; the results are evident it's just whether or not we see them. Do you see your beautiful self? Do you really?
Getting sidetracked by what others look like or what society wants you to believe they look like is a trap. The only thing that matters is your health and keeping a sound mind. The more focused you are on such campaigns by Victoria's Secret campaign about the 'perfect body' the more you are missing it. How so? You are not seeing the beauty of you! You are allowing a company to sell you an idea of something that most likely you wouldn't even want if you had it! What companies are doing should have no relevance to how you perceive yourself. You are not owned by these companies. They exist merely because of the power of you- do you see this?. The perfect body is the one you have so work with it and make it as precious as your heart, mind, body and soul. Who says the flaws are flaws? Who told you that? And why did you believe them?
If you have fallen into the trap of not seeing yourself the way that the Lord does; forgive yourself. Your body is the outer layer of you. That's it. The inner you is the most precious. Don't let it be disturbed by what others are telling you. You are worth far more than that. Forgive yourself for not being where you want to be and don't look back. Don't look at the failings, fat; and fear of what you have become with no clear path out.  Get up, stand up, and rise up to the occasion to say that today is your day to start anew! Today is your day to see that you are worth more than you have allowed and accepted. Today is your day to forgive yourself for focusing negatively on something that you have the choice to change. Focus on the upside of change today and start by forgiving yourself and your body. You are worth it.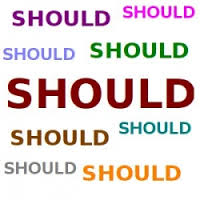 People and society will always have an opinion; whether a good one or not is really not relevant. It's moreso the fact that others think that they have your life figured out when in reality they can't even function in their own lives.
Society will always try to change you by telling you what you 'should' do. The media does it and people don't get it. There once was a time when the purpose of the media was to report the news; those days are gone. Now the media just makes the news instead because people are proving incapable of making decisions for themselves.
And so it goes you have been deceived. You probably have been told what you should wear for the next season. You have been told what car you should drive; what neighborhood you should live in. You probably have been told that by now you should at least be married, if not already divorced with three kids you never wanted in the first place. Oh and you should have at least a BA or BS but in today's world you really should think about getting that MBA if you expect to go anywhere in your career.
Yep. I heard it all. I heard all the shoulds known to man. I dated the man who actually told me, 'You should dress like her, talk like her, and wear your hair like her. Then you would be beautiful.' You should have seen his face when I walked out and never looked back. And don't tell me I should have; unless it was just to see the look on his face. But I already knew.
So it begs the question: are you living the life you should be living? Or are you living the life others think you should be living? It's a tough question I know. I once was there. I had the Bible teacher tell me that at age 37 I should have a teeanager because that is where I 'should' have been. There is a systematic order to how life goes you see. Yeah sure. I see the misery on the faces of all the people who followed what others said they should do.  It goes the way it is supposed to go for each of us and it's only until we stop the shoulds that we can be free.
If you are trapped into living what others think stop. Forgive yourself and do it quick. You don't want to live for others who aren't even doing it for themselves. That doesn't even make sense. You are where you are and while it may not be where you  want to be; you are the one to change that. No one else. Forgive yourself for falling into the trap that thinking the boring house in the suburbs will answer all your questions when in actuality you are miserable but just biting your  tongue waiting to escape. Forgive yourself for not being true to who you were created to be. Life is short so don't let another day go by where you think about what you should do instead of just doing it.
We all are where we are and the best part is that no one else can get you where you should be except for you. So today; where do you want to go? Where do you want to go that you know you should have gone back then? There is nothing stopping you; no more coulds or shoulds. Just you. Get out of your way, forgive, and get to where you are going! You can do it. How do I know? Because I did.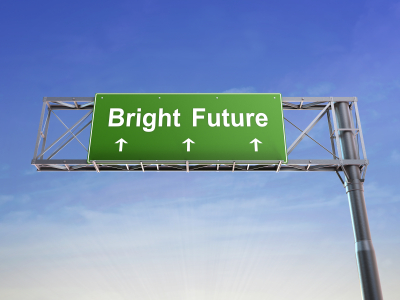 Spiritual abuse is hard to walk out of. Nothing is as it was nor will be ever be what it is as this very moment. Life is different and so are you. The good news is that your future is bright. Let forgiveness reign so you can get to it!
If you spend your time focusing on what has been lost; you will only lose more. It is not possible to gain and go toward a future while focusing on loss at the same time. Your future is waiting for you. While it may be difficult to see in the beginning know it is true. You are still standing and that is what is most important. If you weren't you would have no testimony right? But you are here. You are triumphant. You my friend, are a survivor and of much more than you can ever realize.
As you look toward your future know that those in your path and past are  and have served a purpose. What those purposes are are different for each of us. The good news is that through forgiveness you can see the purpose and go toward what is waiting for you.
There is no time like the present to let the past be what it was which was a journey. There is no time like the present to stand tall in who you were truly created to be and go toward the leaps and bounds waiting for you. Perhaps it's moving to a new state. Perhaps it's changing careers. Perhaps it is walking away from Church and into relationship with Jesus who has walked with you through the entire ordeal. Perhaps it's just time for you to stand alone and see life in a new light- and in a sparkling pair of Christian Louboutin pumps!  Regardless of what you are about to do; the best news is that you are still standing to do it. And that is the best thing you can ask or hope for!