How's your faith? Seriously how is your faith? On a scale of 1-10 what would you say it is? You may say it's ever changing and when we look at the widow with the oil in 1Kings we see hers too was flip floppy even though she experienced miraculous things in the presence of the Lord. How soon we forget His goodness. Measuring your measure of faith will help you stay not only in His presence but also remembering all the good He has done for you.
In examining the widow most focus on the never ending jugs of oil and water that God provided. I get it. I just started looking at the gaps in between that. You see; she was faithful- to a point. She followed what the prophet Elijah spoke to her as we see here in 1Kings 17:15 "She went away and did as Elijah had told her. So there was food every day for Elijah and for the woman and her family. 16 For the jar of flour was not used up and the jug of oil did not run dry, in keeping with the word of the Lord spoken by Elijah."
She followed and God worked it out. When we believe it's amazing what happens isn't it?
Now when we don't believe we too see what occurs and how easy it is for the enemy to steal our thoughts. Let's examine verse 17: 'Some time later the son of the woman who owned the house became ill. He grew worse and worse, and finally stopped breathing. 18 She said to Elijah, "What do you have against me, man of God? Did you come to remind me of my sin and kill my son?" (NIV)
How quickly it was forgotten what she just experienced by the Lord. He just supplied for her and well; that was then right? How often has God supplied for you and you forgot?
How often have you witnessed God's grace, goodness, mercy, miracles, signs, wonders and still missed it?
It wasn't until the end after God revived her son that she got it. Imagine though if she got it the first time; would God have needed to take that step? Would Elijah have had to experience that as well? When we keep our eyes focused on the Lord with the amount of faith that is becoming of all of us it's incredible what increase in every good area of our lives we will have to share with others.
So today; pray for an increase in measure of faith and then watch what God does- and then remember to share it with others so they too can grow in their measure.
______________________________________________________
Today's Scripture
1 John 5:5 Who is it that overcomes the world? Only the one who believes that Jesus is the Son of God.
______________________________________________________
Forgiveness Tip #19
When you forgive you are no longer tripping over the past but are moving from the present to your future.
______________________________________________________
Julie Blair is President of Julie Blair Ministries that helps people mature in Christ. To learn more about going deeper in Christ or to have Julie speak to your church or business visit www.julieblair.com
All images belong to their owners
Deliverance comes through many avenues and I remember the time when I just needed to be delivered from myself. I just couldn't take it any longer. What I didn't know was that all the time I spent seeking all the other ideas it's what God revealed to me that forever changed my life. I needed deliverance and now understand that there is deliverance through forgiveness. That deliverance will too change your life.
You see Jesus came to set the captives free. So then ask yourself: "Am I free? Am I really free?" If you look deep within are you where you want to be? Have you achieved what you want to achieve? Are you living in the full abundance of what God has in store for you? If not why not? It's all there; waiting just for you.
I knew there was a whole life for me. I knew it but knowing it didn't change anything. I can know the sky is blue but so what? I felt for many years that I was retarded but couldn't fix it. If you have been there you know how frustrating that it is and that it's the most helpless feeling in the world. The best news is that as you forgive your deliverance and healing will be evident. How do I know? Experience.
The level of unforgiveness I allowed in my life was killing me. It was a slow death for decades and while I felt justified in harboring it; there could be no times of refreshing until I made the choice to be refreshed. Acts 3:19 is clear to 'Repent, and seek forgiveness so that times of refreshing may come.' NIV) So when we look at this first it starts with a repentance and then forgiveness. What comes after the seeking of forgiveness is the refreshing. This makes it clear that there is 1) a process to follow, 2) something that occurs during that process, 3) there is an end result.
For me it was the end result I was after. I wanted peace. I wanted to grow closer to Christ. I wanted an expanded territory. I wanted so much internally and prior to the point of forgiveness; I had no means of getting it. I couldn't. What the process of forgiveness reveals is that there it is in and of itself deliverance. As you forgive you are being delivered of that which is not of God. As you forgive in accordance with His Word you are being forever changed into the person He created you to be. As you forgive the past will remain where it needs to be; behind you.
You will no longer do or be; or desire what you once did because you will be delivered as you forgive. You don't need more therapy to talk about how you feel about the past. You don't need to dwell on what others have or haven't done for you that they don't even know they should or need to do. You don't need to focus on what you are or are not. You don't need any of that. You only need forgiveness to move through you swiftly so that you are delivered. Remember that you don't need to pray to be delivered for your trials for your trials are your deliverance; and through forgiveness you are delivered.
When you live your life a certain way you get accustomed to it. When you live life in unforgiveness you grow accustomed to it. You know what it's like; it's predictable. Those who know you know how you will respond; the flareups and all. How life is after unforgiveness is different and in many ways. I didn't realize just how different my life would be once I forgave and saw that I was an overcomer. That in and of itself was true victory! Amazing that a simple revelation is more life changing that moving to a new home or getting a promotion; but for me yes it was and still is.
When you forgive you change. You are never the same praise God! But sure you can recognize that but what does it mean? I have blogged about how life is not the same, your relationships are not the same and pretty much nothing is as it was in the past. But what about it is different? Let me share.
When you recognize as a Believer the authority you carry with the name of Jesus you have more power than you can imagine. When you live in unforgiveness this is simply not possible. Why? Because you are living defeated! Unforgiveness is one of the greatest ploys of the enemy to ruin lives and it works. My prayer for you today in the name of Jesus is that you see it; and that you break free in His name!
When I forgave all those people on NYE 2005/6 I felt different. My eye color changed and my voice changed. What else changed was the power in how I spoke. No longer was it the snippy, cold, attack but a soft boldness of power. The pain that was behind it was no longer. The power of love in Christ was instead in its place.
Once I understood the depths of forgiveness according to God's Word; I started seeing life different. My life and ways of old were of no more. My heart for people changed. I felt an inner compassion like that of Christ that I never felt before; in ways that I couldn't ever feel being unforgiving. What I wanted to do for people changed. And the biggest change was how I saw my mother. Before forgiveness I hated her. I really did. She was this disgusting person who made choices that wrecked my life. And I hated her. But once I forgave her I saw her as a precious child of God. My heart sang songs of love and lilies in the midst of a sunshiny Sunday. Life is precious. God became and still becomes more amazing with each passing day- because His love and the love of His Son is ever present. He will never leave us or forsake us and because His Word 'never' returns void that means it was true for me- and for you too.
And so life after overcoming unforgiveness bred a buffet of goodness that I never experienced before. Now don't get me wrong; forgiving my biological mother was one thing but there were others that did even much much more damage to me than she did; and much deeper. The best news is that I thank God that I learned how to forgive so that I could continue to stay on the God path of forgiveness. I had to. I still have to. And so do you if you want the fullness of Him. It's a command in God's Word.
Through it all it's what I see that has changed the most. People are people; and I am no different.  I accept them more in more Christlike ways.I accept myself too. Now does it mean I live in tolerance of all things not of Christ. Nope. I stand on God's Word and all of it; although it's the love for people that I have in my heart that I didn't before. I couldn't. Unforgiveness doesn't allow it.
The direction of my life changed entirely. The purpose and call on my life became more clear; and it will for you too. Unforgiveness is a blessing blocker. It blocks you from seeing, your heart from loving; your soul from receiving.
Life after unforgiveness is different in that its open. Open to more of He who created 'you' special for your special  assignment. It brought purpose in ways that I never could have imagined; and bigger too. For the first time ever in my life after overcoming unforgiveness I was able to dream; and believe. For the first time I was able to see and fully a life filled with hope and amazement.
Through it all I can share this and much much more with you. I know what life is like in living in full unforgiveness; and living in full forgiveness. I know all of what comes with both and while forgiveness is a process, or journey some will say; it's one that you want to go through. I don't need to look back. And neither do you. You simply need to go through it. You simply need to to get to the other side. You need to experience life in a different way. And that is a life of forgiveness.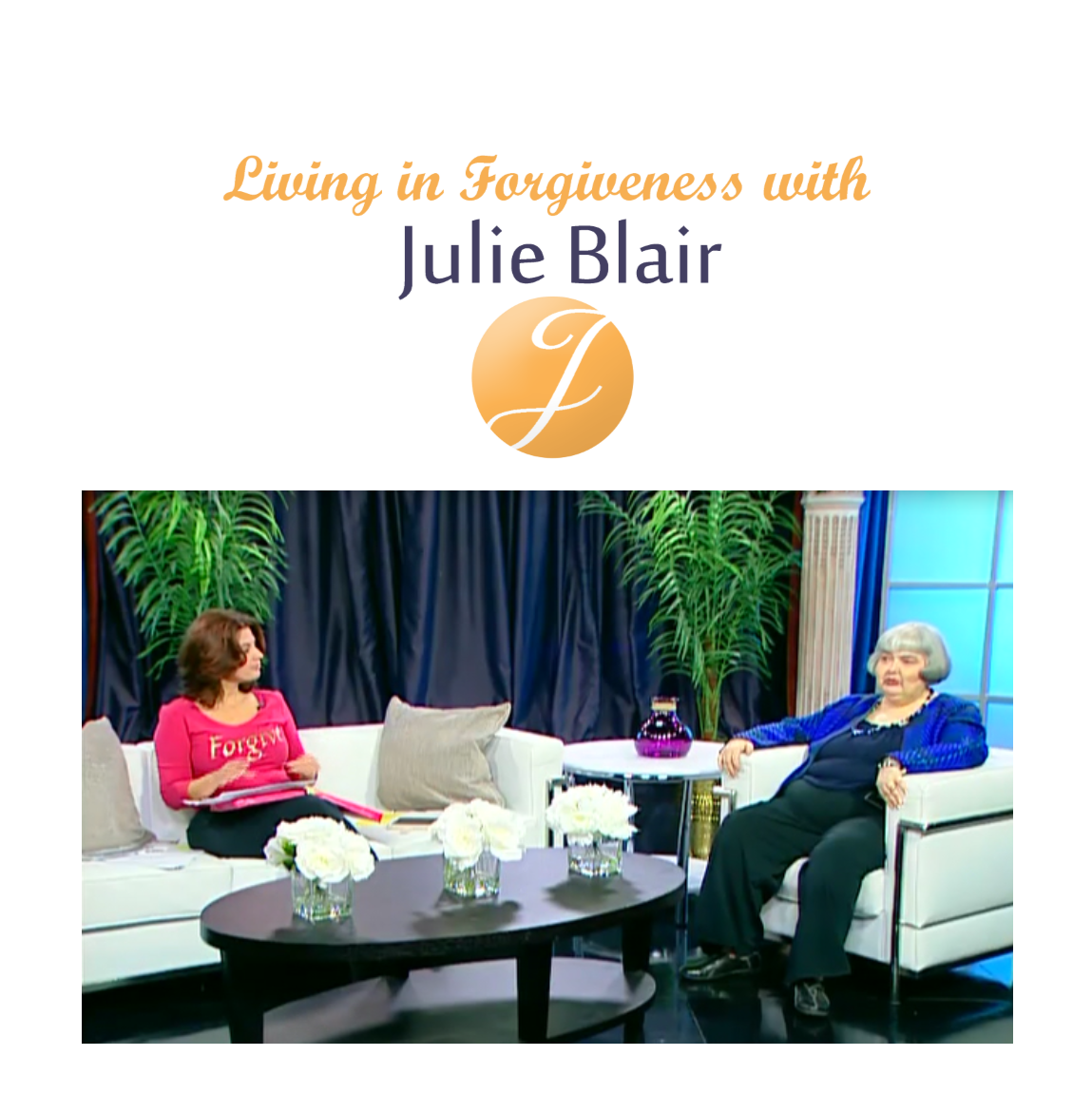 The first Saturday of the month my mother guests hosts with me. While it may not seem like any big deal; let me share otherwise.
You may know my biological mother and I were separated for almost 30 years! I lived in a foster home, an abusive adoptive home and was placed in a homeless shelter all by age 15!
My biological mother had a rough childhood in a variety of ways. She too was homeless and has suffered from things like bi-polar, depression and many other ailments. During the 50's there wasn't the medical information or diagnoses to help people in her position. She was just said to be 'retarded'.
Needless to say her mind is in tact! She is in the second round of testing to be on Jeopardy; all from the nursing home she lives in! What a story.
We come together every Saturday to answer viewer questions about forgiveness because we have been there. We know what it's like to be angry, separated; healed and restored through forgiveness in the mighty name of Jesus! We are both in places where we never dreamed possible- and together!
On this day if you have been cheated on there is hope. If you have been a cheater there is forgiveness. If you are a business owner scammed there is forgiveness too. God's Word never returns void and together we stand as one united family that the enemy thought he could destroy; although God's plan is bigger and we give Him the praise and glory!
Join us today and get refreshed. It's 30 minutes of love and laughter through forgiveness.
For more about forgiveness watch "Living in Forgiveness" on Saturdays in Dallas channels 27 & 47.2. NY & NY new channel 49.1 Stream live atwww.uanetwork.tvand watch previous episodes here: http://uanetwork.tv/uanon-demand/living-forgiveness-julie-blair/
This is our last Saturday before moving to Tuesdays where she will guest host the last Tuesday of each month. **Starting May 5th Living in Forgiveness will air Tuesdays at 9:30pm**
With the rise of bullying in schools and children's lives; one may think the media may have more sense than to get involved in the fat shaming and bullying but apparently none are immune. When will forgiveness reign? When will we as a society stop focusing on what other people do and do not look like according to our own personal standards? When will the media start being a part of the solution instead of the problem?
The body image issues facing women are some that do not go away. If women are too skinny they are shamed.  If they gain weight they are shamed. The double standard of what women are able to look like is becoming more bi-polar and at record pace. I remember being bullied as a kid because of my weight; being too little than what most thought it should be. And now the most recent act of fat shaming is against Kelly Clarkson who recently gave birth. Comments made about her were to the effect she should eat less pizza. It would be fun to just see any man carry a baby to term and then give birth- and then try to get that figure back!   And then we wonder why young girls are starving themselves and committing suicide because of weight issues. Or perhaps we just don't talk about that any more because it might be too offensive right?
Until we all stop focusing on what others look like and are or are not doing to focus on our own selves; we will continue to have problems. With the advancements of technology making it so easy to be mean doesn't mean that we have to take advantage of.  What it means is that we can all take into consideration that we are accountable for our actions, behaviors, and thoughts. Matthew 12:36 makes it clear: 'But I tell you that everyone will have to give account on the day of judgment for every empty word they have spoken.'
The words you speak come from somewhere; most likely your heart and mind. What you allow to enter is what you breed. You can look around and if you pay close attention; you will see. It is that evident.  When you see the worst in others and judge and comment on it it reveals more about you than it does the other people.
Ask yourself what you are breeding and make the necessary changes. If you haven't been what you should be; forgive yourself and move on. There is still time to be a blessing to those who may be struggling with their appearance. There is still time for you to recognize that you probably have areas of improvement in your life as we all do. And if you are in a public position; remember that you are held to a higher standard whether you like it or not. You have the power to the part of the change in others that will change their lives. Why not focus on something more important than how much someone else weighs? Why not focus on  the life that God has for you and get in line in that direction to be used for a much better purpose than putting others down. When we all live in that direction and remember that forgiveness changes lives; our hearts and lives will change as will the foundation for future generations. And isn't that a much better use of time?
When it comes to forgiveness; there is much that people do not understand. The health benefits of forgiveness is just one area of forgiveness that changes people's lives. What occurs internally is reflected externally; therefore dealing with the unforgiveness and its symptoms will not only change your health but your life too.
Some basic health benefits of forgiveness are:
1. Lower blood pressure. When a person lives in unforgiveness even the mention of the person or situation that brought the unforgiveness brings an increase in blood pressure. The very thought of what occurred in the past is where it begins and it's rooted in still living in unforgiveness. When unforgiveness is dealt with to the full; any mention of a person or past situation will have no impact of change to blood pressure or emotional flare-up.
2. Less depression. Unforgiveness keeps people in a state of depression. Why? Because unforgiveness keeps people living and focusing on people and events of the past; all of which are not the most pleasing or happy. When time is given to negative and hurtful things in your mind it will then progress to behaviors, actions and attitudes toward it. If you want to get free from depression; forgive.
3. Less arthritis. Arthritis has been linked to unforgiveness. The spill over of bitterness is also deep rooted because bitterness is spiritual poison.  When the joints and bones start rotting there is a clue that something spiritual is taking place. What you see coming out of a person is from within. Psalm 31:10 "For my life is spent with sorrow, my years with sighing. My strength fails because of my iniquity [guilt]. My bones are wasted away."
Making forgiveness your lifestyle should be a priority; moreso than taking any medication that merely masks it. Forgiveness will change your life. For me the benefits are huge! My eye color and my voice changed once I dealt with all the unforgiveness that plagued my life for decades. My relationships have changed for the better as has my health. So I ask you: how is your health? If you want better health then start forgiving. Ask the Lord and Holy Spirit to reveal to you where that unforgiveness is; and to whom you need to forgive. Don't deceive yourself into thinking you are so above it- as that too will only lead you to your own path of destruction. Get forgiving and get the healing that will free you and your future!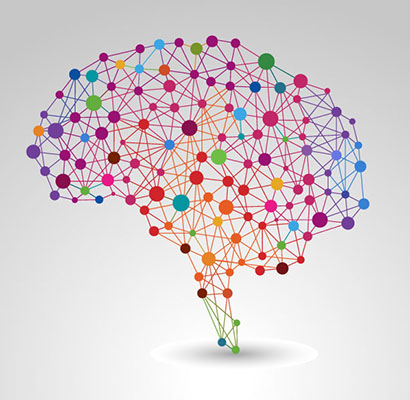 Forgiveness is something that impacts every single living person; regardless of anything. It doesn't matter socioeconomic status, age, gender, marital status; nothing matters. Forgiveness impacts. Where forgiveness begins too has impact. The question is where does forgiveness begin?
Forgiveness begins in the mind. You see; forgiveness is a choice. Where do you make any choice in your day? Your mind. Sure you may feel something in your heart but regardless of what you 'feel' you still make the choice in your mind. The choice to purchase the fabulous pumps, eat this or that; exercise or not exercise all begin in the mind. Adam and Eve were faced with a choice to be obedient and eat from the tree. They didn't have to make that choice; but they did. They made the choice in their mind. They knew what they should do but again; they made a choice. The wrong choice. And that was conceived in their minds.
So what is in your mind? How do you make decisions? What is the level of forgiveness that you want to achieve in your life?  What is the choice that you are going to make when it comes to forgiveness?Are you going to allow how you 'feel' be what you live? Are your emotions ruling you? It's not like most people want to forgive the pain that others caused; but know that it is the strong who forgive.  Are you strong? Make the choice to be strong and let your mind be the residing factor of that. After all; it is where forgiveness begins.
Forgiveness is a lifestyle; just as much so is unforgiveness. Creating a lifestyle of forgiveness is doable. In fact for Believers it is a command to live a lifestyle of forgiveness. When Jesus was asked by Peter how many times one should forgive He simply replied, 'Jesus answered, "I tell you, not seven times, but seventy-seven times.' Matthew 18:22.  Therefore; living a lifestyle of a Believer is there and available for you. Yes you! So how do you get there?
1. Recognize that you have the choice to forgive. The choice to forgive is yours. The choice to not forgive is also yours. When choosing a lifestyle that you want that brings the most peace it is a choice. You have the power to choose and making the choice is the first step to living your life empowered and moving in the right direction for your life.
2. Accept that people make mistakes. People let people down; it is part of life. When we focus on what others do we misunderstand that they are not perfect. Only Jesus was and is perfect and when that level of expectation is placed on others the mistakes they make reign control. When you understand and receive the revelation that people are not perfect and do not allow what they do to control you; you will be in better position to live in freedom and forgiveness of them for their mistakes.
3. Accept yourself. Accepting yourself is part of a lifestyle of forgiveness. Regardless of where you are or what you have done; self acceptance is a major component of living a lifestyle of forgiveness. When you accept your imperfections and mistakes; peace can enter.
The lifestyle of forgiveness is one that requires daily maintenance. Life happens. It's what you do and how you handle it that matters. The choice ultimately is up to you. Forgiveness or unforgiveness is a lifestyle and the choice of what you choose is yours.
There are stories about forgiveness. There are stories of unforgiveness. And then there is this. The story of a woman who attempted to kill her daughter. That is a story. The story of unforgiveness toward self is the part of the story that most don't want to talk about. Kelli Stapleton can't forgive herself for trying to kill her autistic daughter. Can you? If you were in her shoes what would you do?
Imagine for a moment your child. You love your child and as any parent experiences; there are days when you really just want to probably rip their heads off; or is that just your spouse? Probably both at some points! Of course it's not literal just figuratively but handing the reality of the truth of the attempt is something most can't grasp.
This is where forgiveness comes in to play.  Forgiveness is probably the hardest thing in life for people to face; the hardest to overcome. Forgiving people is one thing; and forgiving oneself is entirely different. So how do you do it? How do you come to a place of reconciliation internally?
1. Understand that forgiveness is a process.
2. Understand that forgiveness is part of healing.
3. Understand that each journey to and through forgiveness is unique for the individual.
4. Understand that forgiveness is for you.
People are not perfect. This should not be a surprise. Yes we all make mistakes and when we self judge we will never be free. If we hold unforgiveness toward others; we will never be free. This is not to minimize the mistakes that people make but rather to share that the journey to and through forgiveness is just that. A journey. It is coming to a place of recognizing that all fall short of the glory and this is why we need a savior. We cannot do it alone. We simply can't. In the case of Kelli Stapleton my prayer is that she doesn't allow unforgivevness to kill her as that would mean more lives are lost. And that my dear friends; would be too many for any of us to be witness to. So on this day; start accepting yourself. Accept the flaws and all. And then attempt to grasp this: there has never been a moment in your life that you have not been loved.
The choice to forgive is a choice. The choice to not forgive is also choice.  Most do not recognize that by not choosing to forgive they are choosing unforgiveness. Unforgiveness and holding it is a choice.  How many people live in that realm? Perhaps you.
What is the solution? Simple.  Make the choice. Decide in your mind that you are going to forgive. And then do it. It would make no sense to think about forgiving and then never do it. It would be like thinking about going to the gym but not doing so; and then getting mad because you lost no weight.
So if forgiveness starts with a choice but where does the choice come from? The mind. You have the power within you dear friend. You have the power:
1- to choose what you are going to do.
2- to choose to disallow the sins of others to burden you.
3- to live your life in freedom in forgiveness.
4- to reveal to others where your heart is.
5- to show love to others through the act of forgiveness.
Now don't get me wrong; forgiveness is about self. It is about internal peace and freedom. If you want the full package it will only come through a personal relationship with Jesus Christ. Freedom in the choice to forgive will change not only your future choices; but who you are. It will change how you interact with others. It will change your perception of others and of yourself. Forgiveness will change you, your family and even your country. The one thing though; is that it starts with your choice. And your choice to be a forgiver starts in your mind. Make up your mind today to be a forgiver. And then experience positive life change.