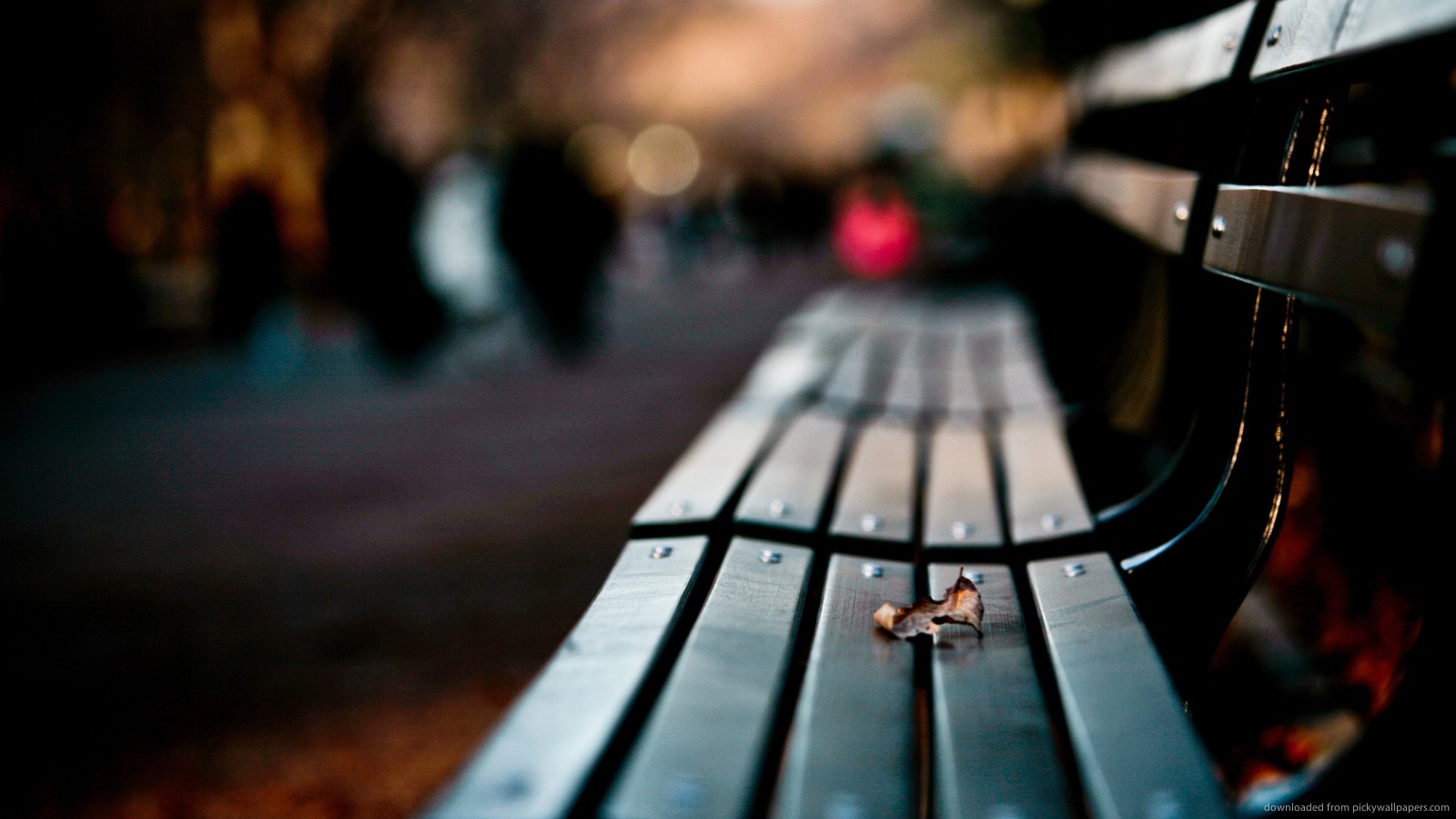 Forgiveness is something abstract to many in the church and the unchurched alike. Some think it's just something that happens over time while others think it's just lip service; and yet still others just don't think about it because well; why give it time or energy. There is much on the topic of forgiveness although it's quite common to hear people say there isn't much on the topic. They are correct for the level of time and energy they have put into wanting to learn about it and grow from it. So the question is where does forgiveness begin? The heart? The Mind? The neighbor? Where does forgiveness begin?
Forgiveness begins in the mind. There is no other place for it to start. Sure one may argue in the heart although if the heart and mind are not in alignment; then there is dissent within. And this is where most live. They live in internal struggle of what forgiveness is and where to begin to get internal freedom.
It's really that simple. It starts in the mind. You have to make the choice. You have choose to to align your mind with what it is that you want to achieve. It is up to you. No one can do it for you. No one but you. It is up to you to decide where in life you want to go and the choice to forgive is no different.
You see; people believe the lie that time heals all wounds. No it doesn't. It's absurd to think that just because you are 10 years older you are just healed because a decade past. Time does not heal wounds. Dealing with them does. One only need to see how many angry people there are still fighting and angry that they didn't inherit mother's china when she died. That in and of itself should be proof that time doesn't do anything but steal what could have been different.
So on this day; this day that is yours think about what you are choosing. Think carefully because every decision you make begins in your mind. Don't waste a second, minute or hour not thinking. Make the choice in the moment to forgive.
There is a misconception about forgiveness. There always is. Many in the Church say there isn't a lot on the topic; yet there is. Many think that forgiveness just means restoration and reconciliation; yet this too is a fallacy. Forgiveness yes restores one with the Father; however, there is much otherwise that it does not mean or do. So the question is: does forgiveness automatically mean restoration? Nope.
I used to believe it did. I used to think that once I forgave someone or someone forgave me that the relationship would be restored and all would be good. Makes sense right? That is until I came across Psalm 85. Then I saw what I believed for too long to be wrong. Check this out:
1You, Lord, showed favor to your land;
    you restored the fortunes of Jacob.
2 You forgave the iniquity of your people
    and covered all their sins.[b]
3 You set aside all your wrath
    and turned from your fierce anger.
4 Restore us again, God our Savior,
    and put away your displeasure toward us.
5 Will you be angry with us forever?
    Will you prolong your anger through all generations?
6 Will you not revive us again,
    that your people may rejoice in you?
7 Show us your unfailing love, Lord,
    and grant us your salvation.
If you look closely in verse 1 it is clear that the fortunes of Jacob were restored. Got it. But keep reading. Stop at verse 4. Notice it was an ask for restoration. It is not automatic. It simply is not. You need to look no further although you really do.
See; when you forgive someone with an expectation of anything you are setting yourself up for something that perhaps you will not receive. Restoration is not automatic. I once was there thinking that forgiveness meant restoration and it was rather painful to be on the end of not receiving it. It was like purchasing a plane ticket and then learning that the ability to sit in the seat was a separate price.
If your relationships are not where you are expecting them to be through the process of forgiveness; it could be that you have not yet reached the level of restoration with the situation, the people; and the pain involved. Forgiveness is a process and so is restoration. They may come together but not always. Don't trap yourself into expectations of anything other than being committed to the entire process for further fulfillment in your life.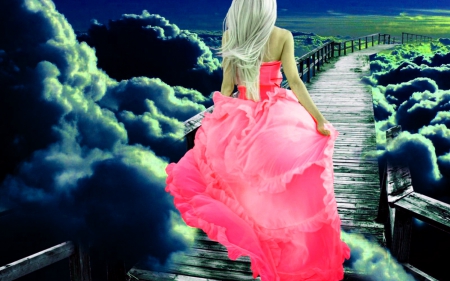 If you are alive you have probably been hurt; and if you are not are probably an hour old and not reading this. Forgiveness is the one thing in life that will free or trap you quicker than most realize. So how do you get freedom through forgiveness? What does it do for you?
Forgiveness is a choice. It is a conscious effort to choose to let the sins and mistakes of others not burden you. If you are a Christian it is a display of obedience to Him above all. It is an act of love not only to the person that hurt you, but to yourself and of course to Jesus Christ. It is saying that "I love You more than I hate the mistakes others have made that hurt me. Therefore I forgive.'
It is easy to make the choice to forgive? Nope. I would by lying if I said it was. Unforgiveness was something I struggled with for many years of my life. I harbored all of it. I was hurt from the abandonment from my biological mother, the abuse from my adoptive family and on it went. I didn't know it though. Most don't either. They live in the deception of the 'Oh I forgave' yet the exhibit 'all' of the 30 symptoms of unforgiveness! Yes there really are that many and I have taught on each of them.  The choice is yours. Do you want freedom for your future? Or do you want to stay where you are?
It's really that simple. Forgiveness free. Unforgiveness is unforgiving. It's unrelenting. It comes in the night like the thief to kill, steal, and destroy. And it does. When you make the choice to forgive though guess what? You are no longer bound to any enemy on the prowl for your soul. No not you. You are free to live. You are free to move toward your future in unimaginable ways. And how do I know? I am living proof!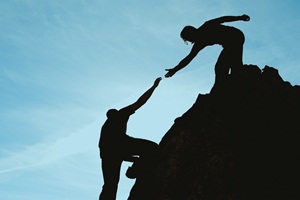 The ability to forgive is powerful. Forgiving other people for their wrongs is a great thing indeed. The ability to forgive oneself is quite another. It is an absolute victory to come to a place of being able to forgive yourself for the mistakes you have made. It is the ultimate demonstration of self acceptance. It's one that is hardest for most to grasp. What is interesting though; is the additional outflow of beauty that comes with self-forgiveness. Did you know that your personal journey of self-forgiveness impacts the lives of others? Yep. What you do with your forgiveness toward you impacts other people. How so?
1- It frees you to love more people- When people harbor unforgiveness toward themselves they stay focused on themselves. When focused on yourself it's hard to focus on others which means you aren't as equipped as you could and should be to love them right where they are. In other words you are in your own way.
2- It frees you to love people in new ways.  People are people and none are different.  When you understand that about yourself that you are no better or different than others you are free. When you forgive yourself you are even more free because the bondage that kept you from being free also has kept you from being free to love people in a way different than you have known. Your entire future will change as will relationships with those who enter your life.
3- It increases compassion and empathy toward others. When people live in condemnation, guilt, shame, regret and all the other lies it changes them. It's hard to minister to someone from a negative place. How can you honestly help someone out of a pit that you are deeper in? When the act of self-forgiveness takes place and the filth is removed the process of healing and restoration takes place. It's then that through interaction with others that increases in compassion and empathy takes place. It's then that those interactions with others have more value because you my dear friend; are free. Simply free.
If you have ever been in a situation where you had to forgive yourself and you did; you can probably see when others are struggling with it. You know all too well the symptoms and manifestation of them. You know how grieving it is to live the quiet life of cover up and hidden shame. It's one thing to hide it and other to be free from it. When you are entirely free of the mistakes you have made and are able to just accept and love yourself others will take note. They will see that freedom and will be drawn to you. They will know that there is something different and special about you. And yes there is.  Through forgiving yourself you are displaying love and strength and who doesn't need to have that as a little medicine on a daily basis. So go today; forgive yourself and then be the witness to change in others that have been waiting for you. You wont' regret it.
There is nothing in society that will give you value. It can't. How can a society that doesn't know its own value give you value? The great news is that you truly do not need the things of society to have value. It took me a long time to realize that; and once I did I was free!
If you find yourself trapped in a lifestyle that doesn't truly reflect who you are change it. What are you scared of? The judgments of others who are too scared to do it? Scared of the unknown? Scared of failing? Scared of success? So what- do it anyway. You will never know until you do.
Years ago I listened to a man in Australia tell me that while he made tons of money at his job, had 3 months of vacation time per year; and lived so close to the beach all he ever wanted to do was be a gym teacher. Here was a man with a dream. He is no different than you are I. He was a man who wanted something that was not even close to what he had- and on the outside he had a lot! He shared with me that because of what he had gained in his career he then had to continue to maintain it and as a result he lost himself. He was trapped. He was miserable. He was like many people today. Maybe you can relate.
The wonderful news is that while you may be able to relate; you don't have to live one more day aggressively trying to attain something that isn't in your hearts deepest core. You don't have to suffer the days of your life trying to maintain something that isn't your passion; your calling or your destiny. You just don't. You see; you were created for much more. You my dear friend were wonderfully made for something. You have value. You have more probably than you think.
So in a society that is as lost as the fall leaves blowing to and fro; the entrapment of life will take one. One day at a time until it's slow slithering death rests inside of you. What does society have to offer you? Nothing. It can't maintain or contain you but it most certainly will drain you. That is until you see the value inside of you. Until you see that you have the value that can only come from you. Society needs your value more than you need its value. When you see and receive that- your entire life will change. I know mine sure did. It was time for me to stand up on and for the value that I had. Isn't it time for you to do the same?
The enemy comes to kill, steal and destroy. There is no doubt there is a bounty for your life.  Every day there is an attack in new ways and if you are not watchful; you will be the next victim. Unforgiveness is the trap that steals your life without your knowledge; without you even having a clue that your life is slipping you by.
So the question is: is unforgiveness defeating you? Do you even know? Here are the tell-tale signs that unforgiveness has a foothold in your life:
1. You are living in a victim mentality.  Everyone has been hurt; and you are not exception. If you are living in that mentality of what others have done this is a clear sign. You can choose to be a victim or victor but rest assured being powerful and pitiful at the same time cannot work! When you make the choice to forgive; your life will change.
2. Bitterness Reigns.  Many people are deceived into thinking they are not bitter; when in fact everyone around them can see it, hear it, and feel it. Bitterness is spiritual poison and will rot the bones. Heck; even Harvard completed a study in 2009 with findings that unforgiveness and bitterness is linked to arthritis. If you have arthritis perhaps there is someone you need to forgive. When you harbor bitterness you are ineffective because people just don't like being around bitter people. If you don't want to live defeated; simply forgive.
3. Missed Opportunities or blessings. When people harbor unforgiveness their lives are defeated and those they could and should be a blessing to miss out. If you are not living your life with all the opportunities and blessings that are there for you there is a reason. It isn't just 'luck' or 'misfortune' as it just isn't. There is a reason. In my life I wasn't ministering to all the people that I was supposed to be for that exact reason. I was blocking myself from receiving blessings and being a blessing to others. Once I learned the impact of unforgiveness everything changed.
Very simply put; unforgiveness kills. It steals much more than you can imagine and with over 30 symptoms of unforgiveness you may find that this is why you are not living to your full potential. If you think you have 'no' unforgiveness pray about that. I was there too and it wasn't until I learned the truth that I was set free. I thought just saying I forgive was all I needed to do until I learned that it's not lip service; but more. And don't you want more of everything good in your life? Of course! So make today the day that nothing more is stolen from your life. You will be glad you did.
Forigveness is hard. Forgiveness of self for most is even harder. We all make mistakes. None are immune. Perhaps you are one who had an abortion, perhaps cheated; or even scammed employees out of their retirement. None of this? Maybe you killed someone while driving drunk or just murdered someone in a gang bang or drive by. Regardless of the mistakes you have made; there is hope and a future for you. The impact of self- forgiveness is something unimaginable until you have truly been there.
It's not about just reciting a bunch of affirmations to say 'I forgive myself' and yippy yay. No. It is much much deeper than this. It is about the revelation and acceptance that 1) you make mistakes, 2) 'How did I not know better' will keep you in bondage, 3) 'If only' is a lie and trap, 4) you can and will move forward in life. The impact you will have after the fact will not only change you; but those around you and those around them and those around them.
It is hard to grasp at times what we as people do. Some things are harder to grasp than others. We all can look back on our lives and probably find something to regret- but why? It will keep you only replaying it day after day. Regret should have no part of your future. Forgiveness of self though should.
You are you right where you are although the question is: is it the real you? Are you really the you that your Creator intended? If you are harboring self-unforgiveness for the mistakes you have made you are not living. You just aren't. You can't. You are not living as the you that you were created to be. And isn't it time?
Isn't it time that you let go of the shame of the past? The condemnation and guilt? The regret? The embarrassment? The loss? The lack and all that comes with it? Isn't it time to stop living in diminishing returns to get to your real life- the one that is and has been waiting for you?
You can have peace. It's yours for the taking. It's been there. Victory is yours all you have to do is fight to get to it; not for it. What are you waiting for? One more mistake to make so that you can fulfill your self prophecy? That doesn't make sense. You were created for much more than that. You were fearfully and wonderfully made. Make today that you forgive yourself so that you can see that. Make today the day that you disallow anything to come upon your life that is a lie. Make today the day that you start living as you were created to be. You will be overjoyed that you did.