Abortion is something in society that isn't talked about in full. It's something that is done in part for the preservation of a woman's future; but talking about what women experience after the fact are things not truly explored.
Abortion has impact. It has impact on society, the men involved if they are aware, future generations and of course the woman who has the abortion. What is crazy is that 37% of women obtaining abortions identify themselves as Protestant, and 28% identify themselves as Catholic (AGI)!  In 2011, women who had not aborted in the past accounted for 53.7% of all abortions; women with one or two prior abortions accounted for 37.1%, and women with three or more prior abortions accounted for 9.3% (CDC). And so we see abortion effects many. It has impacts that are longer lasting than what people recognize so it begs the question: is there forgiveness for abortion?
I listened to an interview with singer songwriter Toni Braxton and what captured me wasn't so much about the fame or her career; but rather the abortion she regretted.
Toni spoke about her family and the tough financial trials and the bankruptcy she went through. It was during that time that she got pregnant and couldn't see herself raising a child when she was in the midst of financial fall. She talked about how much she regretted having an abortion and how selfish she now sees her choice. Her selfishness is what caused her to swipe the existence and future from that baby's life.
What captured me was 1) she knew it was selfish, 2) her regret. Those two things speak volumes without a doubt. She continued that she later become pregnant and her child was born with autism. She believed the autism was punishment from God and that yes; she deserved it.  Now this is where forgiveness comes in to play. When there is forgiveness the slate is wiped clean! Let's say that your children apologize for making a mistake or being selfish; do you forgive them and the punish them? Of course not!
As I listened to Toni I heard her clearly. She is not unlike many women who have made the choice to abort but here is the thing:  there is forgiveness. There is freedom for and from abortion. Jesus died on the cross so that we could be forgiven of our sins. And forgiveness knows no bounds. If you are like Toni; there is forgiveness for you. When there is forgiveness there is no need to live in self-condemnation. There is no need to continue to dwell on the past! The past is time gone by! When we cling to it we live in it and there is no freedom in shame of the past.
There is forgiveness for your selfish ways. All you have to do is ask. Acts 3:19 is clear for us all to follow: Repent, then, and turn to God, so that your sins may be wiped out, that times of refreshing may come from the Lord,'. The times of refreshing are there. They are waiting just for you. Do not be deceived into thinking that your choice to have an abortion isn't forgivable. That my dear friend; is a lie. God's Word says so.
I encourage you today to seek forgiveness because it will change your life. It will set you free. It will remove the chains of bondage. Let it all go! Let go of the shame, guilt, condemnation, self-loathing, regret; and all of rest of the cousins attached. There is no need to continue like Toni and live in shame as she said for the sins that she committed that she repented of. God is a loving God and not one who simply hates and isn't forgiving. It would be a lie to think that.  It's a trap! Yes we all make mistakes there is no doubt although this sin is just as forgivable as all of the rest of them.
There is a future for your life regardless of whether or not you believe it just yet. There is hope too. You don't have to live without it. You don't have to continue to suffer in silence.   You are valued. You are loved. You are forgiven. It's just up to you to get it.
For more about forgiveness watch "Living in Forgiveness" on Saturdays in Dallas channels 27 & 47.2. NY & NY new channel 49.1 Stream live atwww.uanetwork.tvand watch previous episodes here: http://uanetwork.tv/uanon-demand/living-forgiveness-julie-blair/
**Starting May 5th Living in Forgiveness will air Tuesdays at 9:30pm**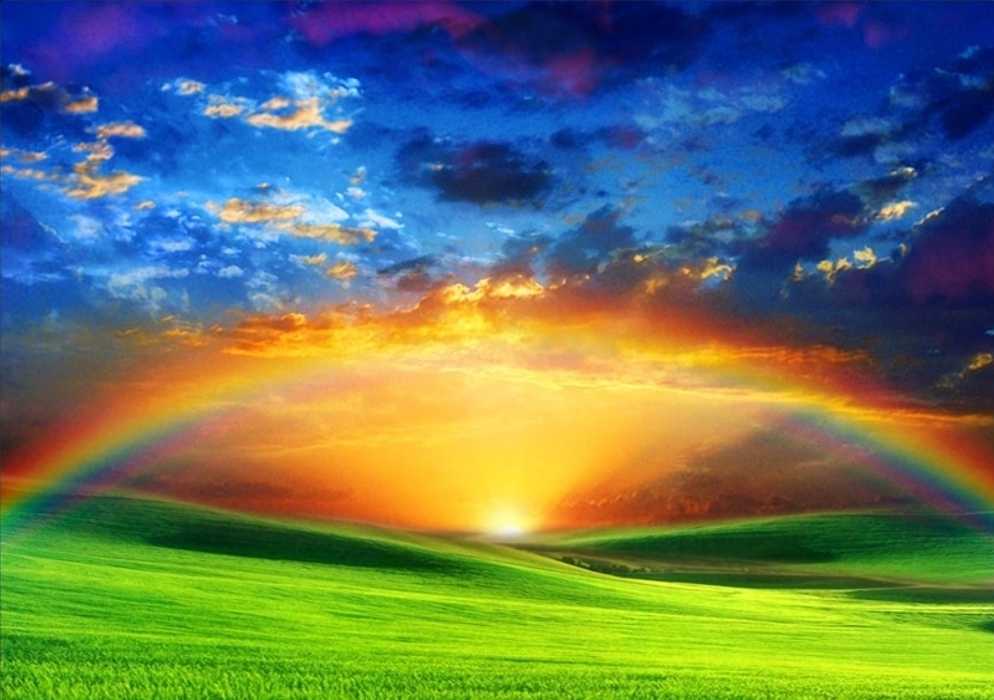 America has a heart condition. It's bigger than you may think. One only needs to look around and see it. There is no reason that in the land of the free such hatred, bitterness and resentment is bred quicker and on larger scales than love and peacefulness. You know it's not the best day when you realize that American soldiers are safer in war in other countries than in some neighborhoods in their own country. There is an issue and until we deal with the root it; nothing will change. We have got to get it- and now!
The problem isn't about this state funded program or that; that is just a bandaid. The government doesn't need to create more money out of thin air to give away for nothing; it's proven that does not work. We need to get to the core root of the issue and that is unforgiveness. Simple as that.
Until the hearts of the people are changed; nothing will change. Until those with agendas stop their nonsense of demanding tolerance in the name of intolerance nothing will change.  Until there is forgiveness of the past; and all of the past nothing will change. Until the hatred is removed out of the hearts of people are filled with love- nothing will change. And until we recognize that burning our country is stupid then we are not going to get very far. So the question is: what can you do today to change the tone? Perhaps walking in love and forgiveness would be a good start; after you are able to do it of course!
The mistakes that people make can and do destroy communities. We see this in the good and the bad. There is no way around it and for some; the devastation is never overcome for some. The pain of lives torn apart, the hearts left grieving; and the unforgiveness that settles in all reaps what it sows. It is something that only those who have experienced it can truly understand. It paints a picture of pure destruction in the most concrete of ways. It begs the question: what does a community do to overcome the mistakes others make to forgive? It's simple although not easy. Forgive. When the heart is cleansed lives will change. We have to get what it is about:
1. Forgiveness is about individual healing. Forgiving others has nothing to do with what the other person did.  This is the biggest problem in our society. The focus on what others have done and so what? Look in the mirror! What have 'you' done? Fix that! Your focus will reveal exactly where you are; and the results of it. We can look at Adam and Eve and see it- they focused on what they weren't supposed to and they fell. America is focusing on everything else but what it was founded on and guess what? It's falling! We as individuals need to get our focus changed to seeing what we are doing is not right. It just doesn't. What you do to make change is what will breed in others. You have all the power! You really do. Power to change the message you are sending. So what are you going to do about it? Spread this blog post or send yet one more picture of someone looting? It's your choice.  What do you want to be responsible for? Sharing life or death? Again; your choice.
2. Forgiveness restores communities. When you make the choice to forgive life changes. Now yes we have to stop shooting and looting long enough to get to a place of this; however, if you are not in a war zone in your community you can start the change now. Be part of restoration right where you live.  When a community of individuals come together in forgiveness hearts are healed and what occurred in the past while remembered; isn't filled with the focus of what occurred and the pain that was associated with it. What it is filled with is hope. Hope for a future. Hope for what should be. Hope for what is to come. Know that it does take time; however, the steps toward restoration begins with forgiveness. We can all focus on the negative; but each person has a story. What is yours? How can your story be part of the healing process?
3. Forgiveness paves the way to the future. In order for anyone to progress forward toward a fruitful life forgiveness is the roadway toward it. It removes the stumbling blocks and all things hindering what is to come. There is never a reason to allow people and their mistakes to be a roadblock to your future; or the future of the community you are part of. Acts 3:19-20 gives us all an excellent starting point: 'Repent, then, and turn to God, so that your sins may be wiped out, that times of refreshing may come from the Lord, and that he may send the Messiah, who has been appointed for you—even Jesus.' What your level of unforgiveness is plays a part. Don't be so deceived that you are immune. The Bible is clear about that! Make sure that your path is clear and paving the right way to the right future for the right reasons.
We come together for a variety of reasons in life. It may be church, dancing, football; or even in neighborhoods to clean up the destruction of our neighborhoods. People that come together are not perfect and while the mistakes they may make be illegal, harmful to children; and even harmful to themselves what they do should not be allowed to control what others do as a result. None of us are any different. We make mistakes, we hurt people; and we all have at some point needed forgiveness and have been asked to forgive. Yes we may prove that our sins are in silent while some are stupid enough to boast them on camera; but nonetheless we all must see that we can be part of the solution.  I encourage you to take the challenge and forgive. Then move on to the future that is what you were on your way to in the first place.
It's hard to get through life without being hurt. Let's just get real. What could you forgive? Could you forgive the boy who gets your precious daughter pregnant? Could you forgive the drunk driver who kills your family? The terrorist who claimed innocent lives? Or how about Julian Stratenschulte for what he did? Oh you don't know who he is? He is the guard who worked at Auschwitz on trial on 300,000 counts of accessory to murder.
In his story he shares such details of infants.  He said left behind on the platform was a crying infant. As the child cried, one of the now 93-year-old Oskar Groening's fellow SS officers approached it, grabbed it by the leg, dashed its head against a nearby truck, then tossed the lifeless body into the truck.
As horrific as that story is, what might have been more shocking was Groening's next observation.
"I don't know what else I could have expected the guard to do with the baby," he mused. "I suppose he could have shot it, though."
Could you forgive that? Could you see beyond the acts that destroyed so many to see the pain and heart condition of another? Or does that matter?
The most difficult part of forgiveness is getting to a place of breaking self away from what the act was that needs to be forgiven. People are ignorant. None are immune. Not Julian Stratenschulte.  Not even you. What someone did to you hurt. No one is doubting that. It hurt. There is pain. The length of time you allow that pain to be in your heart, soul and mind is all on you. Let us not forget too what you too have done to others may be deemed unforgivable. But is it really? It may be so by those who are still harboring the pain and unforgiveness; but the truth is that what others decide to hold on to is none of your business.
What has been done to you and what you have done to someone else can be forgiven. It can be! Jesus came to set the captives free. This means 'you' too! It doesn't matter if you are were a stripper, addicted to pornography, cheater, murderer; or even terrorist. There is forgiveness and the most unforgivable act can be forgiven. All you have to do is get to a place of receiving it. No one knows what is in your heart or what your motives are. God knows. In the situation of Julian Stratenschulte; God knows his motives. God knows his heart. God knows if he has sought forgiveness.
When we judge ourselves we miss the point. When we judge others we miss the point. The time spent in unforgiveness keeps you from seeing the outcome of forgiveness. It keeps you living in bondage and turmoil; and not living in freedom and your true calling. It's time to break free. It's time to stand up and forgive. It's time to stop the riots in Baltimore! It's time to stop to persecution of the Jewish people! It's time to forgive and start the healing process.
It all starts with you. It starts right now with you seeing that the most unforgivable in your mind is just in your mind. Let it go. Forgive. Simply forgive. Change your life. Forgive. Change your family. Forgive. Change your community. Forgive. Change your nation. Forgive. Just do it. Forgive the unforgivable and let your strength shine. Do it today!
For more about forgiveness watch "Living in Forgiveness" on Saturdays in Dallas channels 27 & 47.2. NY & NY new channel 49.1 Stream live atwww.uanetwork.tvand watch previous episodes here: http://uanetwork.tv/uanon-demand/living-forgiveness-julie-blair/
**Starting May 5th Living in Forgiveness will air Tuesdays at 9:30pm**
If you pay close attention to society and the people in it; you will see much. The level of narcissism is increasing and at a faster rate than people recognize; which would make sense as it seems the spirit of deep sleep has covered people and countries. Regardless of this; forgiveness is still required whether you are the narcissist or you choose to surround yourself with one.
Narcissism in its truest form really is self-deception. It shares such traits as:
A gradiose sense of self-importance with no regard for others
The false believe that he/she is more special and entitled just because he/she exists
Exploits others for self-gain at all cost while lacking empathy and thought of others
Requires excessive admiration, adoration and accolades
While there are numerous others, NPD has become quite a topic with various books on the topic. Bottom line is in today's society one just needs to see someone's instagram or facebook account and get an idea to the level of it one has. It is easy to detect narcissism in a simple 5 minute or less conversation. It shouldn't be a shock that there are so many deceived for it is written in the Word, Ephesians 5:15-17, 'Be very careful, then, how you live–not as unwise but as wise,making the most of every opportunity, because the days are evil. Therefore do not be foolish, but understand what the Lord's will is.' It is very clear when the focus is on self that there is no room for God. We all have a choice which ego we allow: 'Edging God Out' or 'Edifying God Only'.
So it's clear we are in the days and times that we are in and if you are finding yourself challenged by the narcissists in your life what do you do? How do you interact? Well; it's quite simple. Forgive. Yes. Simply forgive. And then I add pray for them that their eyes, hearts and ears be open to the level of deception they are covered with and that they repent according to Acts 3:19. (Of course pray in the name of Jesus- the name ABOVE ALL names)
You see; someone being a narcissist is his or her own problem just as much as your level of forgiveness is yours. The Word is also clear in Galatians 5:2-262 'But the fruit of the Spirit is love, joy, peace, patience, kindness, goodness, faithfulness, gentleness and self-control. Those who belong to Christ Jesus have crucified the sinful nature with its passions and desires. Since we live by the Spirit let us keep in step with the Spirit. Let us not become conceited, provoking and envying one another.'
Now taking this into consideration it is not truly possible for one to be a narcissist and loving at the same time. There is no room for anyone else; let alone God, Jesus or the Holy Spirit. Once we crucify our flesh to being the center of our own world and everyone else's we will live different lives. It is also not possible to living in the fruit of the Spirit and unforgiving at the same time. The two cannot coexist.
Bottom line is that those who are narcissists prove what and who they are just as much as the forgiver of it. If you see and you choose to interact with it; then deal with that and move on.   If you are focusing on someone being what they are; then you are by your choice not focusing on God and His master plan for your life. Philippians 4:8 outlines it quite clear: 'Finally, brothers and sisters, whatever is true, whatever is noble, whatever is right, whatever is pure, whatever is lovely, whatever is admirable–if anything is excellent or praiseworthy–think about such things.' By default; you focusing on the narcissist simply feeds it. And why not feed yourself what you are worthy of instead?
If you must interact with the narcissist then get yourself in order to reach the victory. There is hope for the narcissist just as much as there is the unforgiver. Focusing on anything other than victory is a waste of time! Those narcissists by the Word of God are in direct rebellion to God's commands and will receive what they receive from Him; which is not anyone's concern at all. On the flip side; those obedient to God's commands will receive and reap the blessings. It's quite clear. Keep the focus where it should be for His glory.
Because God isn't to be used like a magic stick to make the narcissists go away you have to be on track with your own strategy with Him so that you don't get into sin by complaining and being unforgiving. Remember to pray for your brothers and sisters. And also remember the words of Nehemiah: "Don't be afraid of them. Remember the Lord, who is great an awesome, and fight for your brothers, your sons and your daughters, your wives and your homes." (4:14)
Then going to the next level in your prayers remember this: 'Greater love that has no one than this, that he lay down his life for his friends. You are my friends if you do what I command.' (John 15:13-14)
It isn't about what other people are, what disorder they have; or what you want to talk about what you think they have. It simply isn't. It is about you living in forgiveness, remembering that you too are a sinner; and that there is hope for us all. When you stay on your own path and in the right focus the Lord will make even your enemies be at peace with you. Therefore; stay in your lane and life will be simple. Forgive and live.
In today's economy things are changing. Every company and every person within the company needs an edge to stay ahead or even keep afloat. One such strategic measure is to forgive. Recognizing how unforgiveness impacts your bottom line will not only change your business; but your life. Forgiveness will have more impact than  With about 40 symptoms of unforgiveness in the Bible; being equipped in this area is something every business person cannot afford to not take into consideration. So how exactly does unforgiveness impact your bottom line?
1. Unforgiveness keeps you focused on you. In many ways unforgiveness keeps a person living as a narcissist although not in full blown NPD. When people live in unforgiveness the focus is damaging. If you are a supervisor and have employees who make mistakes; that is part of life.  How you handle it is what it is important. If the employees are not allowed to 1) make mistakes, 2) not ever be escape being reminded that they did because you are the one to keep them in that bondage unforgiveness is evident. When someone lives in unforgiveness it becomes very challenging to recognize that others make mistakes; and that no person is immune. Unforgivers though will find and or create every way to make everything about them; because victim mentality reigns. I
2. Unforgiveness damages relationships. Business is all about relationships. Is there one such company that was ever built with one person and no customers? Of course not! Relationships and people are the backbone of every business. An unforgiving person bringing the baggage of unforgiveness and its symptoms will be more of a destructive force within the business; hence impacting relationships not only with colleagues but also with customers.  If employees are required to work in groups and there are consistent interpersonal issues within the group; unforgiveness just may be the reason. It really isn't that everyone else in the group is stupid, ignorant, and intolerant of your ideas. If sales aren't reaching the expected levels and quotas there is a reason. Sure it may be that the person wasn't created to be in sales; however, not examining the heart condition of unforgiveness could prove to be more devastating that people think.
3. Unforgiveness holds you back. If you want to climb the ladder and are qualified on paper yet not advancing; that is a clue. It isn't because everyone is more attractive and or sleeping with the right person. It isn't that everyone is just out to get you and that you are the victim. Oh no!  It tends to become a first thought in order to reign in self-preservation. Unforgiveness holds people back. It stunts personal growth. Sure you may be the most intelligent in the room; however, who cares? What does your intelligence do for you if you are still behind where everyone else is? I know from personal experience just how much unforgiveness holds you back. While everyone else is growing and climbing I wasn't. I didn't know the full impact that unforgiveness had in stunting my growth in business but also in life. The symptoms that come with unforgiveness share cause in it as well. The bitterness, resentment, hatred, illness all play an impact. If you aren't feeling well; forgive. And do it quick!
Forgiveness breaks barriers in relationships; whether personal or professional. Forgiveness opens the door for more creativity, acceptance, growth and expansion in business.  Matthew 6:15 is clear: 'But if ye forgive not men their trespasses, neither will your Father forgive your trespasses.  It's best to live a life of forgiveness and break chains, expectations and quotas while building empires that show the best in people. It's best to start today while you still can.
If you want radical change in your life forgive. Sure sure you may think although it's true. Growing up I heard much about forgive but never knew what it was. When I became a Christian I heard more but never heard how. What good does it do to be told to do something that you don't know how to do or even understand why or the benefits? At least that was how my mind worked at the time.
What I understand now is not only what forgive is, but how to forgive, the why and the after effects. It's become my lifestyle and in some ways my life. I am absolutely changed by the message of forgiveness and you can be to. So how does it change you?
Forgiveness changes your heart. Unforgiveness and forgiveness alike are conditions of the heart; whether good or bad it's up to you. The more I forgave the less my heart hurt. Sure people would do things that hurt but the pain and internal bondage wasn't able to have the impact upon me that it once did. My heart was healed of all the pain from my past and I became able to live free and love others in freedom too. My heart wasn't fearful of the 'what if's' that used to bind me.
Forgiveness changes your relationships. I never knew the impact that my unforgiveness had on my life. I didn't know that in the Bible bitterness was spiritual poison; even though I read the Bible. I never saw it. I couldn't see that so long I was living in unforgiveness that it impacted my relationships to the point where I wasn't able to give freely. Now this would make sense as you can't give what you don't have so think about what you are giving. Is it what you truly want to give to others? If not change it. My relationships were able to grow to a certain point; but no further. All of the symptoms related to unforgiveness kept me living in self-preservation mode to where my relationships were inhibited. I encourage you today to forgive as your relationships will forever be changed. My relationship with my biological mother changed after I forgave her. I no longer hated her; but rather saw her more in line with the way that Christ does.
Forgiveness changes the direction of your life. When you live in unforgiveness your life decisions will be based upon that. Every decision that yo make when being unforgiving is entirely different than when you are forgiving. How people are able to treat you, how you treat them; and the level of interaction with them changes. What you think and how you think changes. How you read and receive God's Word changes. Your purpose and assignment for your life will become more clear. How else would I be able to share the great message of forgiveness had I not truly experienced it to the level that I have? It would not be possible for me to do and on national television! God created you for something specific and it may very well be that your mess will become your message that will be your message; and once you live life in forgiveness it will become so clear that even a fence post would get it. Your life will never be the same. Get ready I say to you today!
Forgiveness was the biggest game changer in my life. I have shared in the past my eye color and voice changed which is true; but it's so much more than that. It is every single aspect and component of every single part of my life changed. It opened my eyes to seeing people more in line with God's Word. It opened my heart to becoming more accepting. It opened my eyes to seeing more than I ever could before. Nothing in my life is as it was nor will be as it is in this very moment and the very same would be for you too. How do I know? Because I know God's Word, His message, and that it never returns void. I know that your heart will be forever changed and as it is; so will you. And my dear friend; you are worthy of that.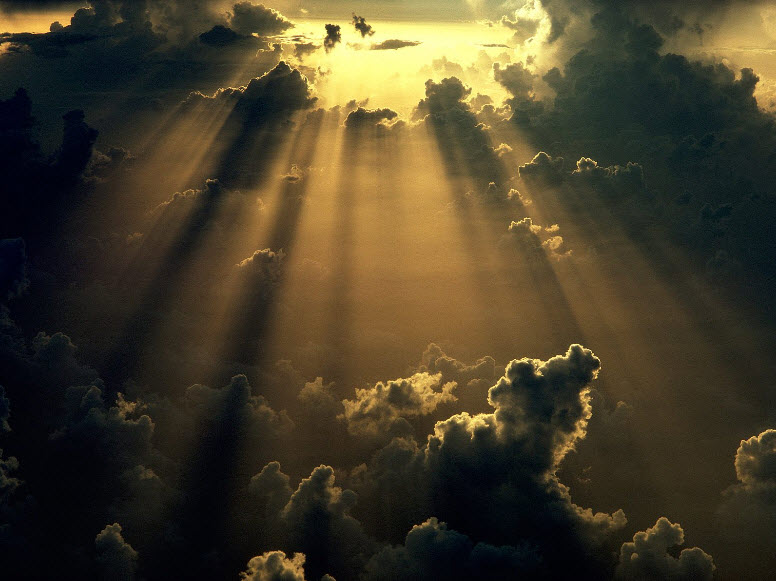 Forgiveness heals. It brings much power into the life of those who choose it. I never knew the healing power of forgiveness until a few years ago. I heard the message 'forgive' as far back as I can remember; but what it meant and what it meant after were things I never knew or understood. Understanding the healing power of forgiveness is truly something you cannot understand or experience until you take the step to forgive.
So what is the healing power of forgiveness? How does forgiveness give you power? In so many ways but for today I shall share just 3.
1. It heals your physical body.  There are many diseases linked to unforgiveness. Many people will say unforgiveness is a cancer when in reality it's a heart disease. It's spreads like cancer but impacts the heart first after the mind. Harvard revealed results from a study in 2009 that arthritis is linked to unforgiveness. This would be correct; especially if the person too has bitterness which is spiritual poison as stated in Hebrews 12:15. Arthritis connected to unforgiveness and bitterness will rot the bones and by forgiving you can be healed. There are other ailments too linked to unforgiveness including hypertension, heart palpitations and many others. Recently, Pastor Aquilla Nash shared her testimony that when she forgave she no longer had osteoarthritis.  My personal story is that my eye color and my voice both changed when I dealt with my issue of unforgiveness.  This would make sense because of the amount of spiritual baggage that I allowed to weight me down. I like to say that 'forgiveness is the greatest weight loss and cheapest face lift'! I didn't have to live life so stressed and in angst impatient all the time. It is wonderful I must say!
2. It changes your perception. When there is unforgiveness evident in a person's life; their perception is distorted. There is no power in living anything in distortion. It's like a drunk person trying to walk a straight line. Sure in their mind they are straight yet everyone else sees the truth.  Romans 12: 2 is very clear to be renewed by the transforming of the mind and through forgiveness your mind will change which leads to a change in perception. No longer will you be a victim of events, circumstances or people of the past. For me personally yes I was a victim but I also lived as one. When I learned the truth from my biological mother and how she was given an ultimatum to either sell me to the case worker for 10k or never see me again what I thought of her changed. My perception of what actually occurred was very different from what I believed it to be for so many decades. Unforgivess keeps you seeing only one vantage point and that as a result leaves you powerless. Forgiveness gives you power like never before.
3.  It puts you in control.  I never understood this until I understood this. Once I forgave I realized some time later that what other people had done to me no longer had an effect. I was free! I was free from the bondage of not only what they did; but the impact and influence too. You see; when you are living in unforgiveness others are in control. They are in control because you allow them to be. What they did, how they did it; when they did it and all the other things that come along with it keep them in the position of control. Now; they may not even know it and that doesn't matter in the big scheme of things because it isn't about them. It's about you and when you remove all the unforgiveness and its cousins you are in essence being in charge of your life without any interference from anyone or anything from the past or even the current. You will be in proper position to see that you have the power. You do. When nothing from anyone is in your life you are in control. And I say control in such a way that it isn't domination or ego of 'edging God out' but rather living without the infection of unforgiveness.
Forgivess gives you peace. It heals you physically, spiritually, mentally and even relationally. It gives you power to be the change that you want for yourself but for others to live the lives that we were created to live. Forgiveness paves the way when there isn't even a road that is known to be paved. If you want to see radical results and everflowing change and power come to you then forgive. Make it a lifestyle. Make it one today.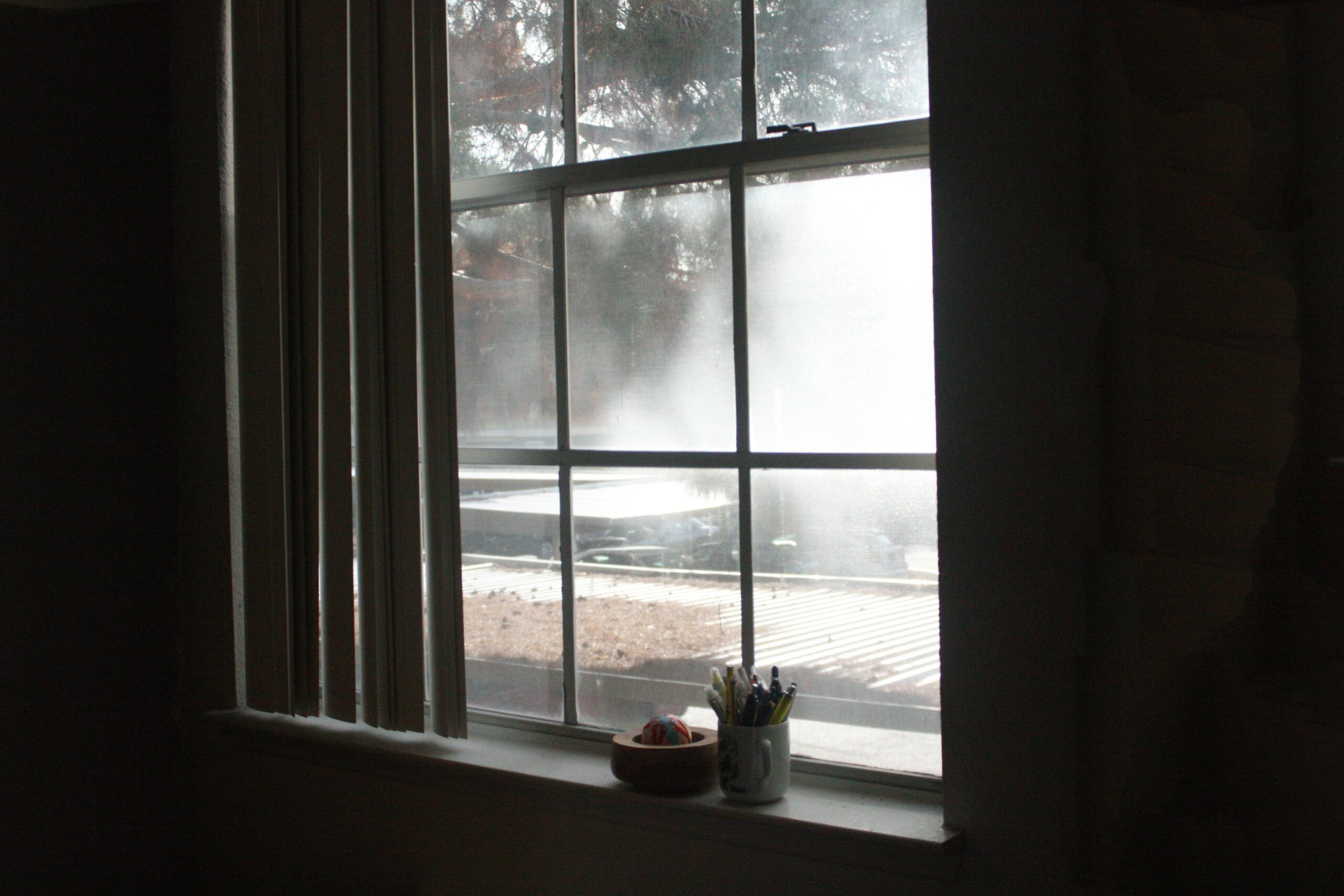 It's hard to know what goes through the mind of someone who committed suicide as each person and situation is different; along with the outcome. It changes the lives of the living in ways that one can't truly explain. It just happens and for most; unexpected. Should there be forgiveness? And to whom? Forgiveness in suicide is something that proves challenging to overcome for the living.  Through forgiveness; however, life will get better. While no longer the same; it does continue.
In the situation of Robin Williams; forgiveness is no different. No one truly knows what he was experiencing, how he felt; where he was or why he did what he did. There is only mere speculation. Nothing more. For those who too have been there forgiveness is needed in order to heal. What aspects of forgiveness are needed you ask?
Forgive the person for taking his or her life. What the person did, for whatever reason, still proves selfish on many levels. You are left with nothing. No answers, no understanding; and in some cases no warning, financial security, no mother or father for the children. Nope. You are left with nothing. Unforgiveness toward that person left not dealt with will breed future consequences. Of course it will take time to recover, heal, and begin the process of living again although it is doable.
Forgive yourself for not intervening. Of course there are the 'if only's' that come to mind coupled with the 'what if's' and in reality; there is nothing that you could have done because most likely if you could have – you would have. Those who have suffered great loss at the hands of suicide know this. You know that if there was something you could have done that you would have; all because you love that person. You know that you would have without a doubt put your life on hold for the benefit of that loved one. And after that fact doesn't change anything. Not forgiving yourself for what you could have done that you didn't do that you didn't know needed done won't bring someone back. It never will. Understanding and recognizing that regardless of what other people do; forgiving yourself is something you can't not do. Harboring unforgiveness toward yourself will not free you. It will create more bondage and will keep you living in what someone else did that in reality; has nothing to do with you. Forgive and heal.
Suicide is tragic. There are no words to describe the level of emotions that one experiences as a result. There is no way to predict what people will do; or won't do at any given time. The only thing that you can do is make the choice that regardless of what other people do; you will forgive. It is the best way to live and the biggest gift of life that you can give not only to others but to yourself.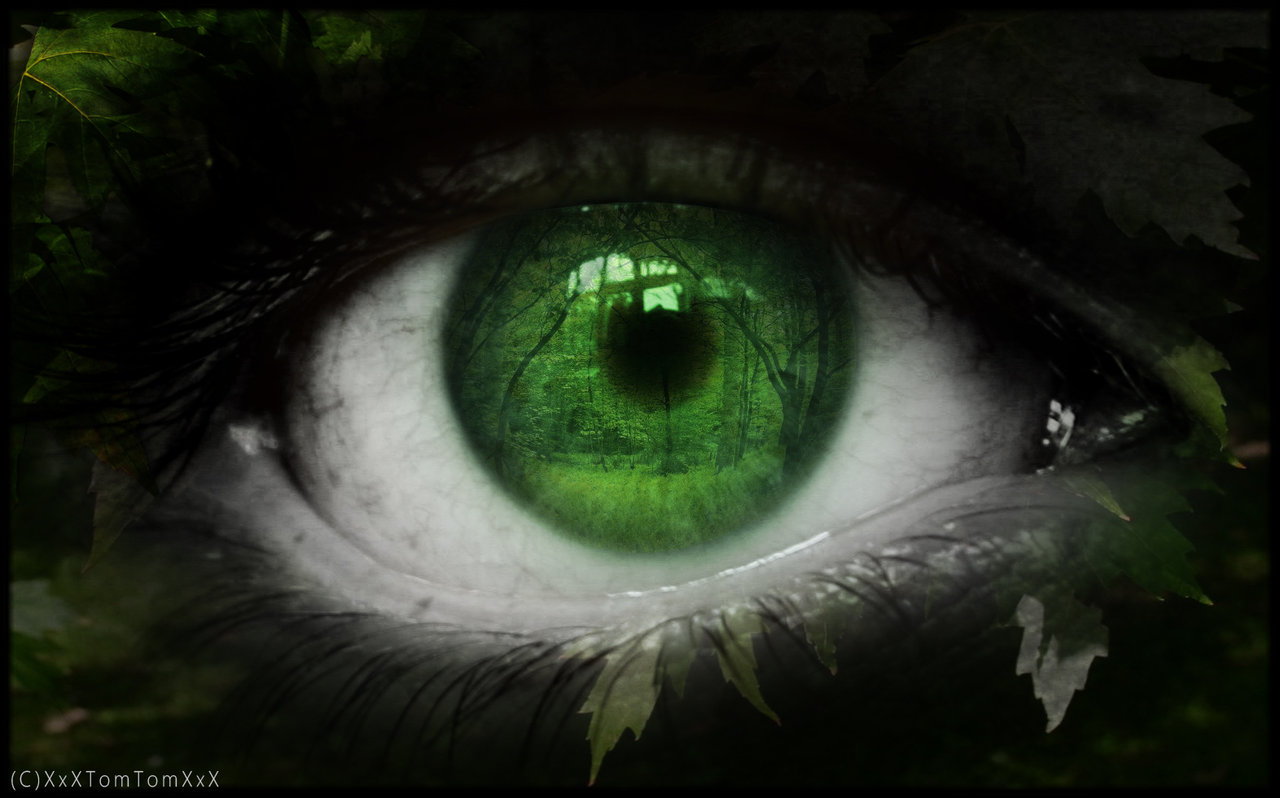 Forgiveness is not something that is easy to do. It's a process and we all go process the process differently. What most do not understand is not only what the process of forgiveness is; but also that forgiving even when it hurts brings healing in ways unimaginable.
If you claim to be a follower of Christ yet are filled with unforgiveness what level of obedience to you have? Sure you can try to then justify what someone else did to why you aren't forgiving but let it be known that a double minded man is unstable in all his ways. (James 1:8) There really is no way out. Forgive or suffer the consequences. Period. That simple.
If you want freedom and to live life in full abundance in Christ then understand that God's Word isn't about punishment at all. That is religion and what most people are bound in. God's Word is about redemption, a new way of living; love, forgiveness. Even when it hurts forgive. Why? Why should you? Because it will change your life!  Because it's a command for all Believers.
Forgiving when it hurts brings you power into your life. You see; there was a time in order for me to get to this place today I had to forgive. I had to forgive everyone who came against me in my life. And still to this day it is a process. I had to let go of my biological mother abandoning me, my biological father never being in my life, my adoptive mother for abusing me and on the list goes. I had to forgive. Not for them- but for me. For my future. For my relationship with Christ.  And still to this day I have to forgive.
In the beginning I cried. The pain truly was unbearable. I didn't know how I could stand to forgive such horrid acts that had been upon me by all those people but here is the thing: with each act of declared forgiveness in my heart confessing out of my mouth things started changing. The tears decreased. The pain eased. I grew stronger. I kept going for the next 24 hours in my room that New years Eve. When I was finished I noticed two things: my voice changed and my color changed. I made the step toward freedom. I had to. I had a future to get to. And so do you.
The more I forgave  the less others had control of me. The less control others had over me the more I could see. What could I see? More than I can share here but the one thing was that in the midst of the pain I was stronger than I ever thought possible. I could see that regardless of what happened to me; what happened to my Lord and Savior Jesus Christ was far beyond my experience. And that is something we must all never forget.
As I came to the end of the bottled up pain of others I felt a sense of relief that I never experienced in my entire life. I wasn't feeling the pain of the past. I wasn't carry that burden. I was free! For the first time in my life I truly was free.
I learned that forgiving when it hurts is the best time to forgive. It's the time when your heart, mind, eyes and life can be changed in ways unimaginable. You are able to be free quicker and not allow the oh 40 symptoms of unforgiveness come into your life. You are able to grow and be healed in the midst of pain- because God's Word 'never' returns void.
If you want to be healed forgive. The Word is very clear in Acts 3:19 'Repent, then, and turn to God, so that your sins may be wiped out, that times of refreshing may come from the Lord.' If you are ready to be refreshed then repent of harboring the unforgiveness toward those who have hurt you. It isn't about them. It really isn't. When you get this and forgive you are taking back what is yours- your future. Do it even when it hurts.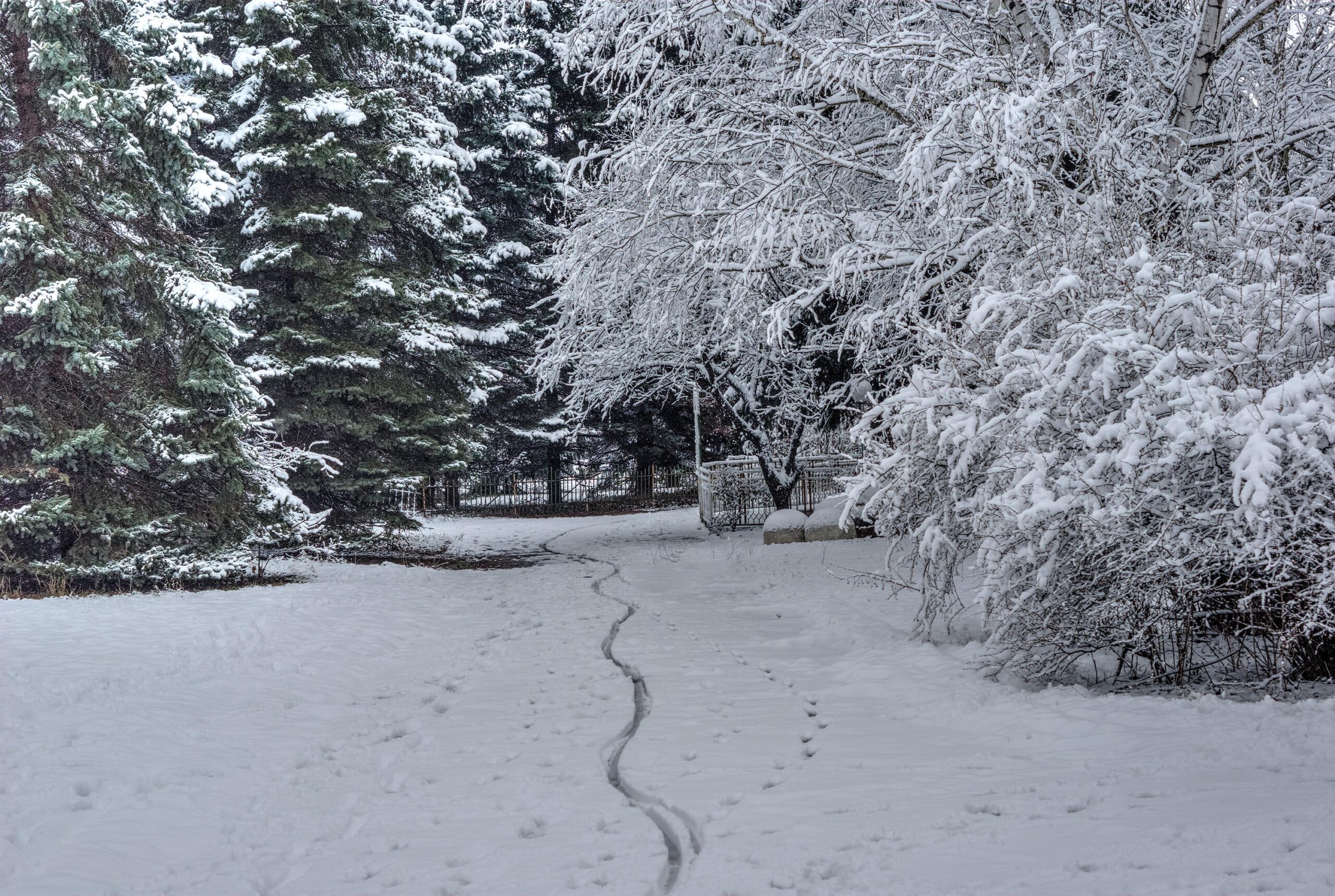 Life is hard. People cheat, lie and steal; all when you least expect it and most of the time by those closest to you. Unforgiveness creeps in without even a scent. Next thing you know; your unforgiving life has caught up with you. It's a slow death to the grave if you aren't aware of it.
Unforgiveness is the one heart condition most don't recognize nor can they just go to a doctor for help; because it's something that is so undetected that unless you truly understand the depths of it; you can't possibly understand or grasp in full.  As a result unforgiveness keeps people blinded and separated from much in their own lives.
1) Unforgiveness keeps you living as a victim. Everyone has experienced pain, loss, frustration, theft, lies; so what makes you any different than the rest of us? The longer you keep portraying yourself as a victim of either yourself, the past or of others the longer you are going to stay stuck in a lifestyle that breeds loneliness, bitterness; and all of the rest of the cousins. It's time to be an overcomer and receive all that comes with it!  Revelation 3:21 is pretty clear: 'To the one who is victorious, I will give the right to sit with me on my throne, just as I was victorious and sat down with my Father on his throne.' If you can't overcome unforgiveness then how can you expect to live in full victory or champion status?
2) Unforgiveness keeps you focused on yourself. Unforgiveness is a trap. Those who are unforgiving focus on themselves and the pain that they are still reeling from, haven't gotten over; and are yet to want to release. Sure it's hard in a a narcissistic society that we live in; but getting over self is the most wonderful and freeing thing you can do! There are people that need and if you are too busy focused on you that means none of those people in need are being served. The Word tells us in Colossians 'See to it that no one takes you captive through hollow and deceptive philosophy, which depends on human tradition and the elemental spiritual forces of this world rather than on Christ.' There are times when you don't even need others to take you captive as your own deception can do it all for you! (Col 2:8) Most believe that because they said the words 'I forgive' that it means something yet the symptom of self-focused says otherwise. It's best to let yourself go in heart, mind and soul instead of being deceived. The Holy Spirit will answer clearly what unforgiveness needs to be dealt with.
3) Unforgiveness keeps you focused on your past. We all have a past. Unforgiveness keeps you focused there, living there; and wanting to build a future there. There is no future in focusing on the past. There just isn't. The past has served the present for your future. There is a future waiting for you and if you aren't looking backward you will miss it!
Overall; it's a mindset and a heart condition. I understand the process of forgiveness as my life to this point has been one big hurdle. Unforgiveness stole much from me and once that revelation hit; my life changed. When I forgave my voice and eye color changed too!
I now have a relationship with my biological mother after 28 yearsand am even blessed with a weekly television show about forgiveness to help others not live like I one did trapped in unforgiveness.  It is wonderful to weigh less and see the future. It's there for you too- just make it a point to forgive and then of course-repeat.  Daily.
For more about forgiveness watch "Living in Forgiveness" on Saturdays in Dallas channels 27 & 47.2. NY & NY new channel 49.1 Stream live atwww.uanetwork.tvand watch previous episodes here: http://uanetwork.tv/uanon-demand/living-forgiveness-julie-blair/