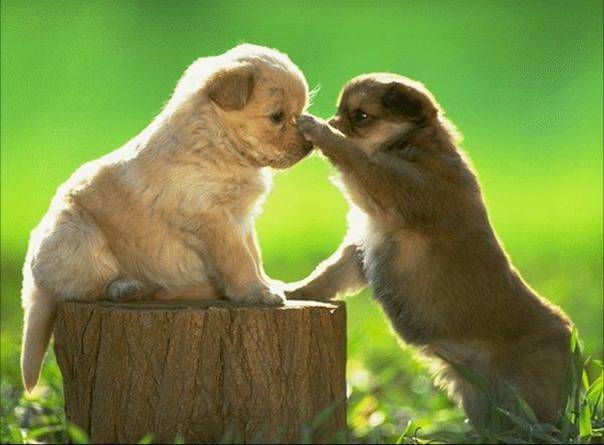 When forgiveness comes up in topic most people struggle with how to forgive the big things. This makes sense as the big things are big and big things always tend to outshine little foxes. The catch is that not forgiving the little things can hurt even more and prove more devastating.
When it comes to forgiveness Peter asked Jesus how many times he should forgive; thinking 7 would be enough. Well; Jesus something a little more than 70! Jesus also did not specify the magnitude of the things to forgive either; which is a clue that to forgive means exactly that.
In your life are your holding on to the little things? Little being the not so nice words someone said to you, the competition you were just in that you believe you were judged incorrectly, the jerk in front of you that can't figure out how to signal, or that your spouse didn't put the lid back on the toothpaste. These things add up.
While we can all laugh at these little things; they are big in that unforgiveness expands its territory in ways unimaginable. First comes the irritation, then the bitterness, and  then resentment and anger starts to join the party. Before you know it; that person you once loved is seeking divorce, the person who didn't signal is part of an entire group of people you happen to hate and the list goes on.
If you look closely at yourself; are there little things that have crept in? Are there little things lurking that give you that cringe? Perhaps if you are truthful with yourself you can may 'yes'.  Don't worry as you are not alone. Once you get there you can make the choice to forgive. It will be the best decision you can make!
Issues are part of life. If you are alive you have issues. None are immune. In relationships; there are issues within the relationship itself along with issues that each person brings to the relationship. When the relationship ends many people are left broken. I remember a terrible relationship of mine ending and I told my friends I was left with heartache and his debt. I was also left with his baggage that I named unforgiveness.
Dealing with the end of a relationship is traumatic. Starting a new life without that person and even a new person can cause fear too. Where do you begin? How do you not make the same mistakes to end up where you are now- alone?
Forgive. The exes will always bring something and leave something as we all play a role in our relationships. It's what you receive, give and accept that will have all the impact. I learned the hard way.
Should you allow the baggage from others become yours you will start living a life that is not what was truly intended for you. Do you want to become that person who brings your exes baggage to the next relationship? Of course not! You would only be making the same mistake while expecting a different outcome. Forgiving those that hurt you will set you free. Forgiving yourself for the role that you played in that too will free you. There is nothing that will help you lose weight quicker than forgiveness.
It took me decades to learn this lesson. See; unforgiveness keeps you being the victim. It keeps you looking at your past. It keeps you from seeing the good in other people. It keeps you from having joy, peace and anything worthwhile.  Not everyone woman is a gold digger and not every man is a jerk who just uses women for sex. It just happens to be those  that you have chosen to be in a relationship with that are. When you forgive; none of that will have any control over you. You, my friend, will be free.
When you are free from the wounds of others you will be transformed. The new people that come into your life will be more of a blessing that you could ever imagine. No longer will you live in comparisons of the past. No longer will you need to hold on to something that is killing you. No longer will your life be as it was. For you are a new creation seeking a new life with new abundance. And in the end; isn't that what you have always wanted? It's your time to get it!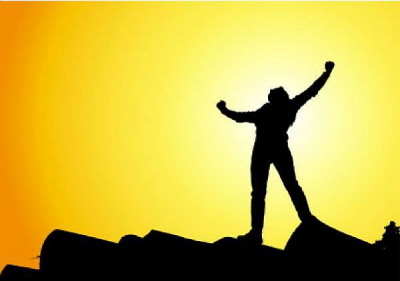 It's a challenging question that perhaps you can't answer if asked so on this day I am asking. Who could you forgive?Could you forgive a spouse for cheating on you? I know many that would say 'he.. no'! I am not forgiving someone who does that to me! I know some that may say no way until it happens and they realize yes they can. Could you forgive someone for stealing clients or even shares of your business? What about those who bully your children? Not challenging enough? How about this: could you forgive yourself? Forgive yourself for what you ask? It doesn't matter. Could you forgive yourself for whatever you have done?
It's time to think about the level of strength that you have in order to forgive. Why? Because forgiveness is not about anyone else but you. There will always be people who wrong us. Parents mess kids up and those kids then in turn mess their kids up. It's a cycle and it appears none are immune. Many people turn into their parents and just for that reason alone; the lesson of forgiveness needs to be learned.
I was abandoned by my biological mother and for many years I hated her; along with most people. Even when I met my biological mother I remember her looking at my up and down and then walking away to go finish her phone call. My level of contempt for her just grew in that instant. And my life was a reflection of it. I blamed others for the mistakes they made all the while I continued the cycle.I had to learn forgiveness.
Years later I learned what forgiveness is and the process of being healed through it.  Who could I forgive? Anyone for anything. You may truly question that but here is the thing: when you make forgiveness your lifestyle you are able to see the bigger picture. You are healed. You my friend are free. And that means no longer are you bound by the sins of others.  Now please don't think it would be easy; but rather doable.
How strong are you? My best guess is that you are stronger than you think and that strength is just a matter of choice.You see; the strong forgive and live as victors while the weak try to survive while living a victims. Ask yourself only who could I forgive but also 'how strong do I want to be?'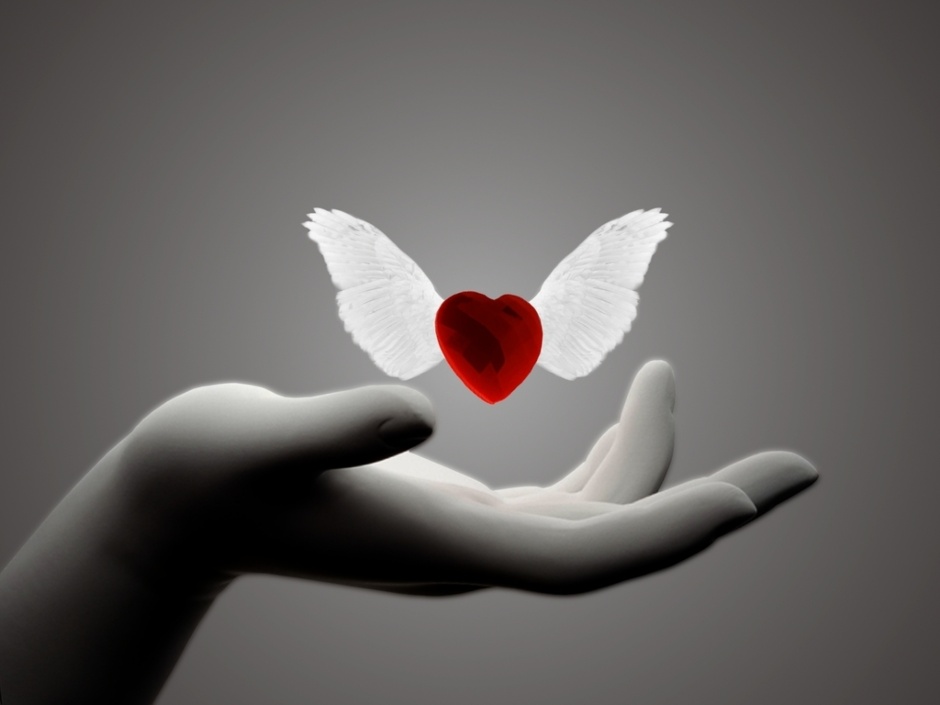 Lies are something of a fascination to me. It's amazing how easily deceived people are by them; without even knowing it. They sweep in our lives and kill with such stealth moves leaving most of us paralyzed for life.
The other day I listened to an interview with singer songwriter Toni Braxton. She spoke much about her personal life; including the abortion she regretted.
Toni spoke about her family and the tough financial trials and the bankruptcy she went through. It was during that time that she got pregnant and couldn't see herself raising a child when she was in the midst of financial fall. She talked about how much she regretted having an abortion and how selfish she now sees her choice.
What captured me was 1) she knew it was selfish, 2) her regret. Those two things speak volumes without a doubt. She continued that she later become pregnant and her child was born with autism. She believed the autism was punishment from God and that yes; she deserved it.
The entire story broke my heart! You see; there is forgiveness. There is freedom for abortion. Jesus died on the cross so that we could be forgiven our sins. And forgiveness knows no bounds. If you are like Toni; there is forgiveness for you. There is forgiveness for your selfish ways. All you have to do is ask. Do not be deceived into thinking that your choice to have an abortion isn't forgivable. That my dear friend; is a lie.
I encourage you today to seek forgiveness because it will change your life. It will set you free. It will remove the chains of bondage. Let it all go! Let go of the shame, guilt, condemnation, self-loathing, regret; and all of rest of the cousins attached. There is no need to continue like Toni and live in shame as she said for the sins that she committed. There just isn't. It's a trap! Yes we all make mistakes there is no doubt although this sin is just as forgivable as all of the rest of them.
There is a future for your life regardless of whether or not you believe it just yet. There is hope too. You don't have to live without it. You don't have to continue to suffer in silence.   You are valued. You are loved. You are forgiven. It's just up to you to get it.
Forgiveness is a hard thing for many to grasp and even harder for many to receive. The good news is that wherever you are and whatever you have done- it's for you!
Forgiveness knows no bounds. It is not prejudice. Forgiveness does not discriminate. People do; but not forgiveness. Whether you have cheated, killed, murdered, stole, gossiped, lied, coveted; it doesn't matter. Forgiveness is for you. What you have done in the past is not defining of your future.
Forgiveness is the one thing that once given; can't be taken away. It is yours and you can have it. Jesus did not die and then take back did He? He even on the cross went to the Father on our behalf. That takes guts!
See; it's only people who have judgment in their hearts who hold the forgiveness scale. They equate level of forgiveness with level of sin in their minds and that is only going to keep a level of bondage that is a trap. Remove those judgmental thoughts; especially the thoughts of what a wretched person you are. We are all mistake makers and none are any different.
Once you truly grasp that what you have done is what you have done and that today is a new today and that on this day; you too can receive forgiveness then you will be free. How do I know? I've been there. I lived a life of misery in bondage. I lived on resentment lane. I owned all the property in the town of Bitterness. And now I live in the land of Free. The world of Forgiveness. Take it from me. The latter is much better than the former.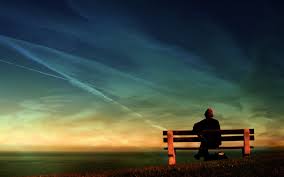 Yes Son of Sam is free; but not in the way you think. People believe that they are free if they are not behind bars; yet all the while are living in internal bondage. Unforgiveness does that to a person. Unforgivness is a slow and sly death and it's always lurking. Are you paying attention?
In the case of Son of Sam his forgiveness is not unique. Jeffry Dahmer gave his life to Jesus and then sought forgiveness of his crimes and later died in prison a Christian. Whether or not any of us believe that doesn't change the fact that he, like Son of Sam sought forgiveness. What freedom!  I'm sure it doesn't mean you want to have a sit down dinner alone with either Son of Sam or Jeffrey Dahmer but at least it offers hope that whatever you have done there is forgiveness waiting for you too. Wonder how someone like Son of Sam could be forgiven for what he did? Don't. Forgiveness is forgiveness and there isn't a sin scale for any of us to measure others upon.
Son of Sam is known to terrorize NYC between 1976-1977 purposely didn't attend his parole hearing because 'Jesus has forgiven him and set him free' as reported to his attorney. How wonderful is that? He is free! And probably on this day more free than most!
What's wonderful is that forgiveness is there. It's for you, it's for me; and it is for anyone willing to seek it. Son of Sam sought Jesus and the gifts of freedom that come with such choice. While you may not agree does not change anything; for the Truth is always the Truth and it doesn't change.
On this day what are you holding on to? How forgiving are you? How much forgiveness from others have you received or been able to receive? Perhaps it's for things much less them murder but guess what? Bondage is bondage. Isn't it time to get free? Isn't it time to forgive? Isn't it time to be forgiven?  Once you do make that choice you will see that regardless of where you live or what you are doing or even with whom; you are free. The most ironic is that the one who shines this lesson does so as one of the most well known murderer in society still in prison.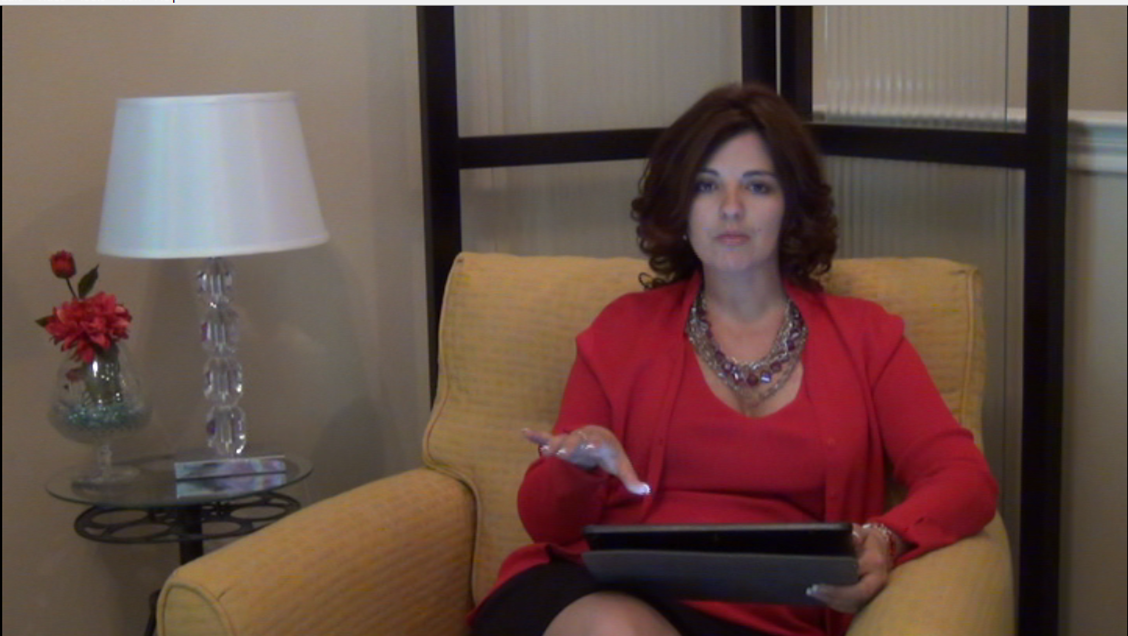 It happens to the best of us; we realize we make mistakes. Donald Sterling is no different. Sometimes it takes people longer than what we would like although the good news is that even the lost can change.
Donald Sterling has apologized and sought forgiveness. Should he receive it? He made a mistake and owned it and now is trying to move forward. "I'm a good member who made a mistake and I'm apologizing and I'm asking for forgiveness," he told Anderson Cooper in an interview." Am I entitled to one mistake, am I after 35 years? I mean, I love my league, I love my partners. Am I entitled to one mistake? It's a terrible mistake, and I'll never do it again."
Now whether or not you like him, agree with him; or think he deserves forgiveness doesn't matter.Whether you believe he's honest isn't relevant either. He is no different than any of us who have made mistakes.  He has humbled himself to seek forgiveness. And isn't that the first step?
'Sure but' you may think and it doesn't matter. The person seeking forgiveness is the one who has to deal with the root of the issue. Honest or dishonest motives are not anyone's concerns. What we are all accountable for is our own actions. What are yours? People will always wrong us and should we hold judgement and unforgiveness toward them we are just as guilty as they are. Who wants to live with all that clutter in the heart?
Are you going to keep unforgiveness in your heart? Are you going to continue to allow bitterness or resentment rule? If there is one word I can say today it's 'forgive'.
Donald Sterling is seeing the wrong in his ways and has publicly sought forgiveness. How many of you have ever done that or would consider doing it-seek forgiveness publicly? Maybe the next time you make a mistake it should be mandated so. Think abut that.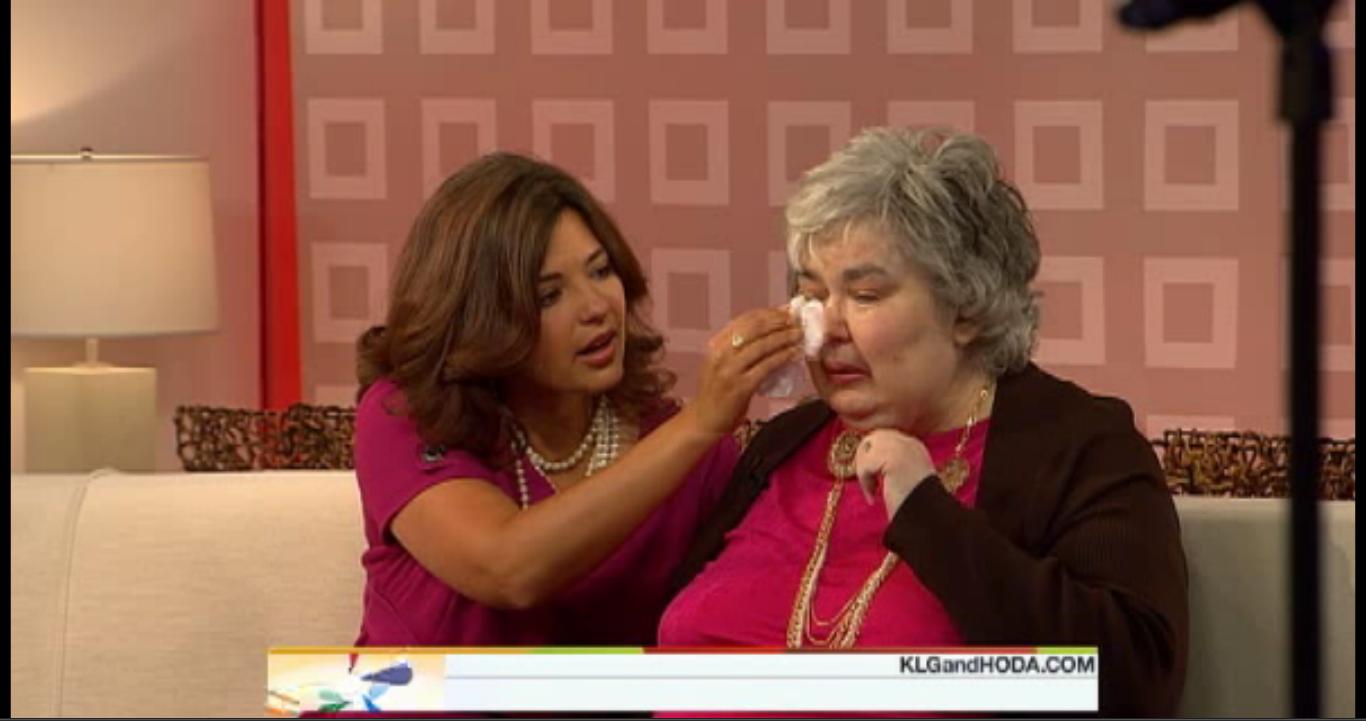 Mothers are known to be heroes. They have strength. They can do anything in the eyes of a child. They are wonderful; they are hormonal mistake-makers. Sometimes more often than not the focus is on the latter instead of the former.
Mothers live in a world of expectations that never end. It's amazing that mothers can even survive the day much less teenagers, a career and all the additional goings on that occur in daily life. It's amazing that they live to tell the stories of successes and failures.
Mothers need forgiveness for the mistakes they made. They are not perfect; there are merely people trying to do what is best and sometimes they have no clue what that is or what it looks like. How do I know? I have a mother. I have a biological mother who made a choice on that day in 1977 that drastically changed the course of my life. I have a mother whom I hated for most of my life. I have a mother whom I blamed for how my turned out. I have a mother who made a mistake. I have a mother that I made the choice to forgive.
The decision to forgive was something that not only changed my life; but hers as well. It changed the lives of those that I come into contact with. It forever changed how I see things. Never before could I grasp the choice that a mother, my mother had to make. You see; I was an almost victim of the baby black market in Canada in the 1970's. I didn't know. I didn't know until I forgave my mother and learned the truth.
There are many things that a mother does that sometimes a child cannot understand. Perhaps this is true for you. Your mother has done things to you that have hurt you and you feel justified to harbor resentment, forgiveness and bitterness toward her. You are really hurting yourself more than you are hurting her. She knows why she did what she did. You on the other hand-do not. In all your mental glory you deem it appropriate to judge something you know nothing about. I sure did!
Once I learned the truth I was set free. I was set free from my unforgiveness but the truth as well. Additionally; the real Truth of course has set me free. I never again have to look back at the mistakes my mother made because they are not relevant. What is important is to see that none of us are any better and that we all make mistakes; mothers included.
Regardless of what your mother has done; there is a reason. Whether or not you like the reason or agree with it doesn't change the fact that there is one. By forgiving your mother you will see and understand why. It will bring empathy to a situation that while harboring unforgiveness you could not see. Your forgiveness will not only change your life but hers as well. It will bring peace a relationship anew. And in the end; isn't that what' it's about?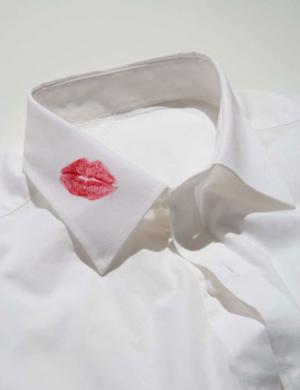 It's a tricky question to ponder; unless you have been there. Could you forgive a cheater? Most think cheater in terms of infidelity but what about cheaters in sports? Marion Jones? Lance Armstrong? What about financial cheaters? Bernie Madoff? We could take it even further and ask if you could forgive the government for cheating you of your hard earned money. So it goes the question again: could you forgive a cheater?
Forgiving cheaters is a challenge? Cheaters reveal much about their character in terms of selfishness, narcissism, lack of regard and respect for others and the list goes on. While their traits are revealed; yours are as well.
See; when you are cheated on or just cheated you are a victim. There is no doubt and most wouldn't question this. Whether or not someone tries to justify cheating; the person still knows right from wrong and there is no justification for being a cheater and liar.  You see; honest people do what is honest because they are honest. Period.
What people miss through the entire realm of cheating and being cheated on is forgiveness. It's hard. It's hard to look at the person who cheated in whatever realm the same. It's hard to builForgid trust, respect; and even desire to want anything to do with that person. Pain leaves its mark. Pain can destroy. Pain hurts.
The good news is that forgiveness will save you. It will heal your soul, restore your life and even remove the pain. It isn't about the cheater getting off free but rather you the victim no longer being the victim.
Forgiveness is about strength. Strength to let go the pain caused. Strength to not let the actions of others, regardless of what they are, have power over you. Strength to recognize that forgiveness is freedom. Anything else is a lie.
It took me years to forgive a cheater. He took everything from me and walked away to live his life as nothing happened; all the while I suffered in silent. It was years later that I learned the truth. I learned that forgiveness set me free. Now of course the Truth will make you free but freedom sets you free from control, lies; and pain. It releases a power of love, grace and mercy. It releases you to live at a higher level.  It releases you from the bondage of those whose ways are dishonest. And isn't that worth it?
It's an amazing story all around no doubt. Could you imagine being taken in 2002 and then finally released in May 2013 to then forgive the man who stole so much of your life?  Could you? You may be thinking 'um. No!' You are probably not alone. The good news is that you were not in that situation or faced with such a decision.
Michelle Knight or now known as Lilly Rose Lee made the choice to forgive Arial Castro for the torture she endured for over a decade. What a beautiful person right?  What a great lesson for us all to be witness to.
What a great lesson for us all to see that regardless of what someone does to us; forgiveness can and does exist. To see that regardless of the acts of others forgiveness can still be given. What a gift to receive it; and what a gift to give.
While Arial Castro is no longer alive as he committed suicide Lilly Rose Lee is. Not only is she alive; she is free. Free from the bondage of that man but more importantly; free from the bondage of unforgiveness.
Have you ever been hurt? Probably right? Have you ever hurt someone else? Probably right? If you are reading this it's safe to say you have been on both sides of the fence. If you were in the place of Lilly Rose Lee you may not want to forgive the man who stole the very essence of who you are although if you don't wouldn't you really just end up like him? Dead?
Lilly Rose Lee saw the bigger picture. She saw that her life and forgiveness was for and about her; and not anyone else. She is now living free in more ways than we could ever imagine or relate to. She gets it. She gets what it's really about and is now truly able to enjoy what she has. Does it mean she is healed. Of course not! The good news is that forgiveness is on the way to be healed and made whole. Wouldn't you rather be moving in that direction than letting the unforgiveness continue to rob you? Wouldn't you rather not allow anyone or anything to master you? Why not start now and go get the gift of forgiveness that is there for you!