Being a parent is not easy; yet being a child is not. Any parent can attest to that while every child probably can as well. When as children we do not recognize that while parents make mistakes; they are merely doing what they know how to do. Does it make it right? Of course not! The catch is that if you don't see this; the resentment towards what you did or didn't get a child will eat you alive. So what do you? Forgive. Sure sounds easy right? I won't lie- forgiving my biological mother was the hardest thing I had to do; next to honoring her because the Bible commands it.
The problem that I had was that what happened to me wasn't my fault. I was the victim; literally. My mother told me she was going to get pizza and never came back. I was then placed in a foster home for two years and then adopted into an abusive home. My adoptive parents placed me in a homeless shelter at age 15. The events of my life were because of the choice one person. Her. And I hated her for it. I hated her for what she had done but also I hated her for what she stole from me; my childhood.
It's not to say that my adoptive parents didn't provide; but if you are child needing love you need love. You don't need to be locked in a room with doors on the outside. You need love.
And so I carried that hatred and resentment for so long; decades really. Then in 2006 NYE I forgave my biological and adoptive mother. I forgave them for all the things that they did; abandonment, rejection, the abuse, the neglect and more. Every single ounce I forgave! I had to and perhaps you are in a place of needing to.
After that I sent letters to both of them claiming my victory in forgiveness! No longer would they control me from afar. My biological mother called me and said she loved me and was happy for me. I drove to Houston to take her to lunch. She gave her life to Jesus.
My adoptive mother replied telling me she didn't realize the pain she caused me. Now; how a parent couldn't see that is beyond most but not really relevant. She apologized for the first time in my life and whether or not she knew the impact is between her and God. The only thing I was to do was forgive.
The catch is that I thought that was it. I forgave. Move on right? Well; not exactly. Not even close.
As I started building a relationship with my biological mother I started to resent her. The more I learned from being around her the less I liked her; the more I wanted to break away from her. The more I saw her behavior patterns the more soul ties I wanted to get rid of. I wanted to be nothing like her and wanted nothing from her. I resented her because now I was placed in taking care of her when I was the child. I was the victim all over again and I resented that too.
I resented the fact that of all the people in the world 'she' was my mother. I resented the fact that she hasn't drive a car since 1972. I resented the fact that I had to buy her clothes, pay her cell phone bill, but her groceries; and essentially take care of all of her needs outside of her rent. And I resented it. I resented the fact that when she called me she would ask more about my dog than me. I resented the fact that when I asked questions about my biological father she would change the subject. In other words; pretty much everything about her I resented. Perhaps you look at your parents and you feel the same way. Nothing they do is to the level of what they should have done. Nothing from them is what you needed or need and so you resent them. And you can justify it. The catch is that you justifying your resentment doesn't make you right; it will only make you bitter. And by the way; everyone loves my mom which made me resent her even more! Go figure!
As I went deeper in prayer and study of forgiveness and all of its symptoms; which by the way my count is at 37, I learned that resentment while of course attached to forgiveness yet separate is something that when understood through forgiveness will change you. What I started doing was actually walking in forgiveness. The things my mother did and still does are part of her. The things about her that I didn't like where part of me.
Once I truly started walking in forgiveness my heart changed. You see; forgiveness yes is an event or act, but it is also a process. Each process toward each act of forgiveness is a process within. That revelation changed me. I just kept forgiving. The more I focused on truly understanding forgiveness and kept doing it; the rest started changing too. I started seeing the beauty in my mother. I started seeing for the first time why people like her and why they like her so much. The whole thing was 'my' issue! It was my issue that really had nothing to do with her; but my heart and issue with God.
Parents are parents and children are children. When I learned and understood that my mother was too a victim and she was just doing what she learned from her parents who did the same; it sank in. And who was I to judge her? That judgment would stick with me and not her and who really has time for that?
The resentment is gone and forgiveness reigns between us. My mother is brilliant! She is in the second round of testing to be on Jeopardy and my prayer is that she would be blessed to appear on that program since it is her favorite. My other prayer is that on this day you would forgive your parents for the things you didn't get that you wanted, and the things you did get that you didn't want. I pray in the name of Jesus that you allow forgiveness to fill your heart and that you continue to forgive and that you remove the resentment and even all the bitterness so that you can love and honor your parents as the Bible commands. Your days will be lengthened for your obedience. Don't die before your time because of disobedience. You have too much to do!
The best news is that not only is there forgiveness and love instead of resentment and hate; but a new relationship with more lives changed. You see you have the power to choose how you influence others. I learned that the changes in my life would be changes in my mom's life would be changes in other's lives. And that weighs so much more in the big scheme of things.
The lives changed are on the increase without a doubt. My biological mother, Mary, now guest hosts the first Saturday of the month with me on 'Living in Forgiveness' where we talk about family issues and help others get rid of the internal clutter; unforgiveness and resentment being the first to do!
So where ever you are or whatever you are doing; living in forgiveness will change your life and that of your parents more than you realize. Don't late the day or time slip by without making the choice to simply forgive.
For more about forgiveness watch "Living in Forgiveness" on Saturdays in Dallas channels 27 & 47.2. NY & NY new channel 49.1 Stream live at www.uanetwork.tvand watch previous episodes here: http://uanetwork.tv/uanon-demand/living-forgiveness-julie-blair/
As seasons of Housewives on Bravo are ending and new seasons are beginning there is much to see about how unforgiveness plays out in the lives of these women. While fascinating in some ways to see the lavish decorating or parties; they too can be insulting to genuine housewives who live normal lives and who don't flamboyantly flaunt their behavior and laundry for a price for the world to see.
As the seasons of Beverly Hills and Atlanta come to end; and some say 'Thank God' have no fear- there are more to come. And other say to that 'Thank God!' but when looking at the goings on of these women there are many lessons in communication, boundaries, speaking, fashion, finances, and much more. Today; however, I bring lessons of how unforgiveness impacts lives of siblings and friendships. Some examples that unforgiveness exists are:
1. Repeated arguments about past incidents. Drama seems to be an underline theme in most of the Housewives programs which would make sense. No drama no ratings. No rating no program. Seriously how much fun would it be to watch families not throw glasses of wine or flip tables over right? In all seriousness though these are people who bring much to the table for great therapy sessions! season after season or episode after episode the conversations appear the same. Arguments over what happened years ago.
In the case of the BH Housewives sisters; the conversations still are about the sale of the parents home; years prior. This is a clear symptom of unforgiveness because it keeps the unforgiving person reliving the events or talking about situations of the past. Until the real issue/s are dealt with; nothing will change. This is evident throughout. If in your family during disagreements someone brings up events from the past in a gunnysacking way; there is unforgiveness still evident.
When forgiveness reigns what someone did or didn't do is no longer an issue. It's done. Could you imagine if you go to Jesus and seek forgiveness and then the next hour, day, week, month or year He reminds you of the mistakes you made back then? You would never be able to get out of that bondage! And in the case of these women; it's no different. They live in bondage of the past. Perhaps you are doing the same.
When forgiveness reigns it's done. It's not that you 'forgot' as the idea of 'forgive and forget' makes absolutely no sense! If you forget then what is the testimony? You wouldn't have one because well; you forgot.
2. Not accepting or ignoring apologies. When someone apologies it is your choice to accept it or not. It is your choice to forgive and move on. It all is your choice. In the Atlanta Housewives they all continue to speak about that one issue of someone apologizing and it not being heard or accepted; even though 'I'm sorry' was spoken numerous times. When someone chooses to not accept an apology with sincerity then it's clear there is unforgiveness. The person who apologizes is actually doing it and if you believe in your heart you have the right to judge that person's sincerity you are playing God. Not on this; the Atlanta Housewives all went to therapy to work through their issues and truly didn't get to the core root of the issue as they are still talking.
Another real life situation that perhaps may speak better to you is that after I forgave my adoptive mother for all the physical abuse and for sending me to a homeless shelter at age 15 I sent her a letter telling her I forgave her. I forgave her for all of it! She replied that she was sorry and didn't know how much pain she caused me. Now; if you are a parent or anyone who has ever been around children or loves children you may question how someone who abuses children doesn't know what he or she is doing and that would make sense with one exception. She apologized. Period. Her sincerity of heart is between her and the Lord. My only allegiance is to live in forgiveness and to be right with the Lord. It was and is my choice and it is yours too. When someone apologies you rejecting that apology can bring more unforgiveness to you and who has time for that?
3. Gossip. When there is forgiveness as I have said; it is finished. It's part of the past. There is no reason to go back and relive it, talk about it; or be slanderous in conversations with others. Of course if someone gossips to you he/she will gossip about you so take that as a lesson. Gossip tells more about the people doing it than the person being gossiped about. If you listen to it you have allowed judgment and critical spirit of others in your heart. Why do that? Gossip about others is a clear sign there is unforgiveness in the mix because those living truly in forgiveness don't have time to speak negatively about others because their hearts are not filled with such things.
The Housewives bring much for sharing and many lessons for life examination. The hopeful prayer is that they would be filled with forgiveness and live lives moving forward than focusing on things that in the big scheme of life; are small. It's no different than any of us really. We all have the choice to choose what we focus on and if you don't understand forgiveness and the symptoms of unforgiveness; you will find yourself living in an unhealthy lifestyle with all the health ailments that come with it. It's best to just forgive and follow Jesus when He said, 'Forgive them Father for they know not what they do' and leave it at that.
For more about forgiveness watch "Living in Forgiveness" on Saturdays in Dallas channels 27 & 47.2. NY & NY new channel 49.1 Stream live at www.uanetwork.tvand watch previous episodes here: http://uanetwork.tv/uanon-demand/living-forgiveness-julie-blair/
All images belong to their various owners.
In the realm of unforgiveness and its symptoms most people know the basics: resentment, bitterness and or anger but did you know there are almost 40 symptoms of unforgiveness? Yes! And I'm sure there are more I just need to dig deeper in the Word to find them.
Judgment is one symptom that keeps people in bondage and not in a good way. I'm not certain there is actually a good bondage but I digress. Sure one may be able to judge the good apples from the bad at the grocery store; however, the focus in that particular judgment is finding the best apple therefore the focus isn't on the negative component of judgment in the manner in which it is a symptom for discussion. We know in John 7:24 it tells us, 'Do not judge by appearances, but judge with right judgment.' Judging the good apple isn't just about the color.
So how does incorrect judgment operate in the life of an unforgiver? In 3 ways:
1. It keeps you biased. When someone is unforgiving there is a reason. Getting to the real reason is another blog altogether but for this one unforgiveness keeps the unforgiver only able to see people and situations from their own vantage point. The judgment comes in to play for the fact that those involved are not able to be judged fairly because of what is internally occurring in the heart of the unforgiver. Case in point: before I forgave my biological mother for abandoning me I hated her. (just being honest) I judged her for what she did to me because I was the victim; the child. I was not able or ready to hear or receive the truth of the situation because I was in judgment mode. She was a fat liar in my eyes. Once I forgave her my heart opened to hear the truth. What was the truth? That she was given an ultimatum to sell me to the case worker for 10k or he would change our appointment times so that we would not ever see each other. He during the early 70's was buying and selling babies on the Canadian black market. Learning that changed everything! My judgment linked to unforgiveness kept me not knowing that and living in it. When you judge you show where you are and most of the time you really don't even know what you are judging or how because of the bias that unforgiveness brings to your life. Oh and let's not forget that the Word tells us to honor thy mother and father and I wasn't doing that. One more strike against me! And now she co-hosts "Living in Forgiveness" the first Saturday of every month. Praise God!
2. It stunts your growth. If you claim to be a believer or follower of Christ and you allow unforgiveness to reign; you stunt your growth. You are blocking God from blessing you, you are not a blessing, you cannot be forgiven according to God's Word in Matthew 6:14: 'For if you forgive other people when they sin against you, your heavenly Father will also forgive you.' If you are unforgiving then what does your future look like? For me; it looked as bleak as my past! Perhaps you are simply reliving your past daily instead of living your future presently. If yes; it's time to truly dig in and deal with unforgiveness and all of its symptoms. Not only this; if you just simply believe 'I forgave' because you said it 20 years ago but are still judgmental toward others with a critical spirit; then there is another clue. That's your free fruit cup with lunch today! If you want to be used to to the full by God the best way to is removing internal clutter.
3. It serves as a distraction. Judgment and unforgiveness are both distractions. Period. When people allow judgment in their hearts where is their focus? On everyone and everything else right? I recently shared about the judgment againt the pastor for asking for financial assistance in the purchase of a new jet to replace the one he already has and the amount of judgment upon that man is incredible! It's incredible how many people have time to judge what others are or are not doing according to what they think personally yet have not enough time to read the Bible daily. How does that even work?
Judgment keeps people off track and off focus. It keeps people moving in the wrong direction and not the God direction. How can you be moving in the God direction if you are spending your time judging what others are doing? Ask yourself this: are you more concerned with what your siblings are doing than where you are going? Are you more concerned about who your ex-spouse is dating than where you are going? Are you more concerned with what this ministry is asking for then what your time is with the Lord? Don't let judgment be what your focus is or becomes.
As forgiveness becomes your lifestyle your heart will change. As your heart changes you will see people different. I see my mother much different than I did when we met. I hated her and now my love for her is as that of Jesus loving me. She is a work in progress as we all are and the wonderful news is that I am free. Forgiveness removed the judgment of negativity that was breeding to be able to live in love of others to see the beauty that truly does exist. It just took me a few decades to get there. Don't follow that example but take to heart that it's best to sow forgiveness and love and know that through it you are not only being obedient but demonstrating a living example of Christ. And if you claim to be a believer; isn't that what you should live by?
For more about forgiveness watch "Living in Forgiveness" on Saturdays in Dallas channels 27 & 47.2. NY & NY new channel 49.1 Stream live at www.uanetwork.tvand watch previous episodes here: http://uanetwork.tv/uanon-demand/living-forgiveness-julie-blair/
All images belong to their various owners.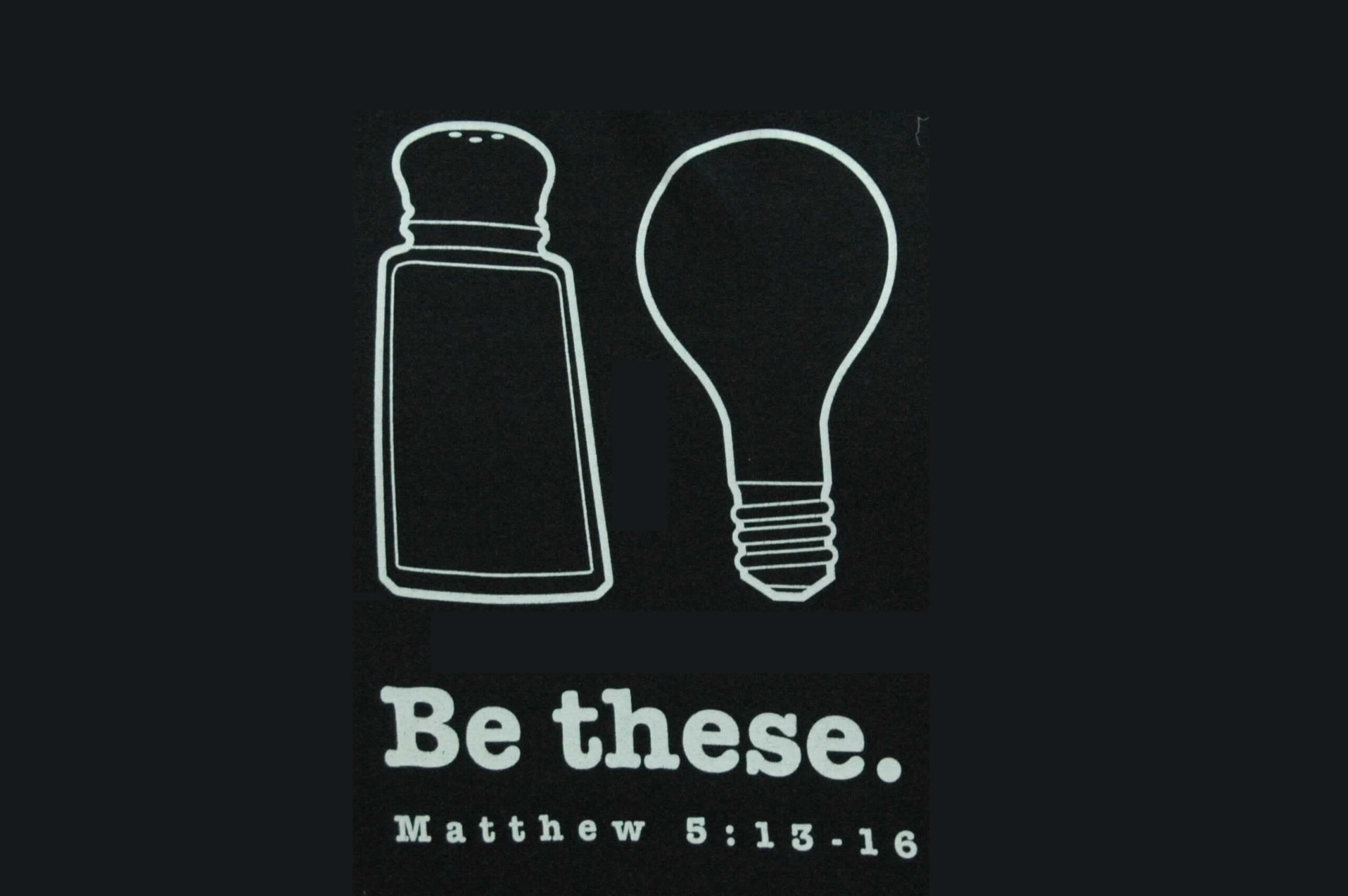 Being in ministry is not easy. It comes with a myriad of aspects and components that most wouldn't think to recognize. Having a television ministry brings an additional level of components that most people don't experience or deal with. The judgment upon those in ministry and television ministry is something that should not be in existence one to another in the body of Christ; yet it continues to increase. The Word is clear that a house divided cannot stand and right now the body of Christ is proving this to be true.
The judgment of other people in ministry brings dissent among the body. Recently; one pastor asked for financial assistance to purchase a new jet. Outrage has come upon that man for asking and it begs the question why?  The questions can be asked: 1) why is it your business what someone is asking for, 2) isn't it an issue between that pastor, ministry and the Lord, 3) what relevance does it have to anything? See; someone judging someone else for anything doesn't make you right. Then it leads to ask: what is in your heart that causes you to judge what others are asking for?  The ministry by the way already has an airplane and was reported to have flown over 4 Million miles. How many CEO's can report that many miles flown to do their work? Can you claim that? I certainly can't!
The other recent situation is between one pastor and an author who are now in legal action regarding who was the first to discover the blood moon phenomenon. Again  judgment and division is evident. People are coming against one another and in more and larger ways and until we start to see the bigger picture of it and stop; we will end up crumbling and for what? Judgment upon another? We are called to be the light of the world and when we aren't others lose out.
Bottom line is this: when you allow judgment and critical thoughts of others in your heart it breeds.  Seek forgiveness and do it quick! You don't want that in your heart. It reveals more about you than what you would ever want.  If you are one who has been blessed with a public ministry and you publicly speak negatively about those who are doing nothing more than asking as it reads in the Bible what  are you breeding? If you speak negatively about others who are bringing people to Christ then ask yourself what you sowing into your own congregation.  What thoughts are those people now thinking that they probably weren't before. It doesn't matter if it is about these  two situations or simply negative words spoken about anyone. It simply doesn't. What you speak you are responsible for. And why get yourself into a situation where you are the one sowing discord among believers? Seek forgiveness and then regain your focus as it reads in Colassians 3:2 : 'Set your minds on things above, not on earthly things.'
God has something for you and when your focus is there you will see what God will do in your life and you won't have to spend time focus what is going on in the lives of others or their ministries. It is a waste of time to get distracted by what others are or are not doing. It too is a distraction to then speak about it in a way that doesn't uplift or give glory to God.
We are in a time now where unity in all things must be the foundation in the body of Christ. This is not the inclusion gospel but rather a demonstration that in we must stand united and keep a Jesus and His message focus.  Every single believer has a ministry regardless of the size. If you are a believer the moment you walk out your door you are in ministry. You have an assignment. My guess is that it isn't to call out negative things of other ministries or to judge what is in their hearts; but rather to win souls for Christ. When that becomes your real focus you will close the door to judgment and unforgiveness and will open the way for love and forgiveness to reign.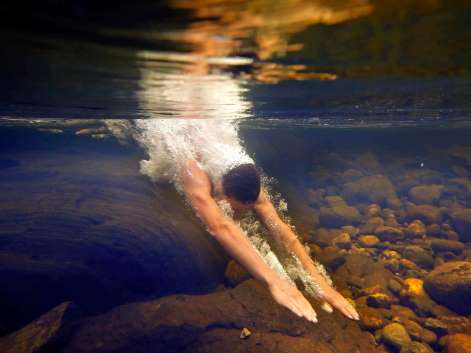 Forgiveness is one of the most difficult things in life for people to do. There are a myriad of reasons why but most importantly; the main reason is self. Yep. Self gets in the way. Overcoming yourself to get to a place of forgiveness will change your life and those around you.
You see; most of society is all about self and self focus. Some are even known to have books of selfies with one for each day. And all of us should be so pleased right?  Again; all about self. Yet when we break it down to its core; forgiveness isn't about self at all. It's about getting over self to live another way.
Forgiveness is a command. Period. The Word doesn't read or say to forgive if you 'feel' like it. I know it's a shock to learn but true. If you want the Lord to forgive you then it's up to you to make up your mind to forgive others for what they have done; else you are the one suffering the consequences of your chosen disobedience. As it goes with anything; it's your choice. So long as you are more focused on you than living as one should if you claim to be a Christian then your life will reflect it and not in a good way. I
When you make the choice to get over yourself to come to a place of forgiveness you will see that it is much more about how you feel. God doesn't really operate in 'how you feel'. He just doesn't. And neither should we. This is why we have to get over ourselves and do what is commanded and not live by our feelings. Your feelings will probably misguide you on any level. All one has to do is either look in a mirror or closet and see what feelings have led to right?
If you want true peace in your life forgive those who have wronged you. They probably haven't a clue! They are just like you in that you too have probably hurt others and were not aware. Forgive yourself for the mistakes you have made as who are you to hold judgment against yourself? Forgive society for causing such a selfish and narcissistic society in the first place if you must! Regardless; make sure that you do lay yourself down and forgive. Don't harbor it or all
Forgiveness is not easy; just ask anyone. I know forgiving my biological mother for abandoning me was not easy. You have your story and my guess is that your story of forgiveness or the one you are working on is a work in progress. The one commonality is that we all experience hurt. Kerri Rawson is no different. Or is she? You may ask who she is and I share this: Kerri Rawson is a daughter of Dennis Radar. Who is Dennis Radar? The notorious BTK killer. Killer forgiveness for such a day as yet another Friday the 13th.
BTK is simplistic terms is Blind. Torture. Kill. That is what Dennis Radar  before his daughter Kerri was born. He is known to have killed 10 people between 1974 and 1991. The manner in which is performed each act is something that no one would ever want to experience; much less want to learn of as a family member. BTK murdered the Oteros – a mom, a dad and two children, ages 11 and 9. BTK tortured victims and sexually defiled several. He even took one person's body inside Christ Lutheran Church, where he was congregation president. Yes- he was the congregation president!
And so when we look at people, life; and the level of forgiveness required to even get through life one may ask is it even possible? And then one may ask: who is worthy?
People make mistakes. We all do. Some steal paper clips while others have abortions, some cheat; and others commit a few murders. Yet all are guilty in the eyes of the Lord until repentance. Acts 3:19 tells us, '19 Repent, then, and turn to God, so that your sins may be wiped out, that times of refreshing may come from the Lord, 20 and that he may send the Christ, who has been appointed for you–even Jesus.' The first step is repentance.
When one does acts that are deemed unforgivable in the eyes of man it leaves those with things in their minds as this from Dennis Radar in a recent letter from prison to The Eagle on January 26,2015, "I gave up years ago hoping that someone would forgive me and understand." Perhaps this is you. Perhaps you are in a place where you have done something so horrific that you have given up. There is hope for you too!
And so it goes in the hearts of man that forgiveness changes lives. The question is though: are you allowing your unforgiveness to change your life? For Kerri she says this to her father:

"I have come to terms with what happened with you and laid it to rest. I am never going to understand it but I forgive you.

"I don't know if I will ever be able to make it for a visit but know that I love you and hope to see you in heaven some day."
After that letter to her father, Kerri changed. She said that before she forgave him she thought of herself as BTK's daughter but after that she saw herself as Kerri.
Who have you become by the sins of the others? Are you allowing what they have done be your identity? It ruled Kerri and for good reason. She was and is the daughter of one of the most notorious serial killers and has to live with that. Now she does in freedom because his sins are not hers. They simply aren't.
When you reach the point of revelation that forgiveness is there and you show your strength your life will change.  If you are a follower of Christ; forgiveness is not an option but a command  from the Lord. It starts with repentance and when you understand the importance of it you will see that it's not a game. It's not anything to brush off; not ever. Even if it is killer forgiveness.
For more about forgiveness watch "Living in Forgiveness" on Saturdays in Dallas, NJ &NY 2/5pmCST on the UANetwork. To watch previous episodes check out:http://uanetwork.tv/uanon-demand/living-forgiveness-julie-blair/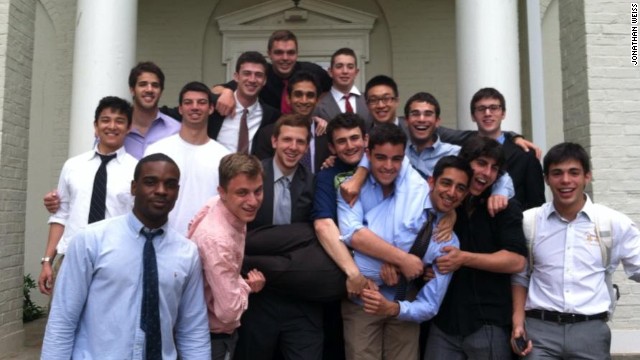 If you pay close attention to what is currently going on in society; you may notice much that is different than in previous generations. Instead of moving forward in love and forgiveness; our society appears to be disintegrating at a higher rate. Until we understand that our individual and collective level of forgiveness impacts future generations we are all doomed to repeat it.
In the recent situation of the OU fraternity boys singing racists songs; outcry is yet again the theme song. Is it right for people to behave in a way that diminishes anyone? Of course not! People everywhere have opinions and none can escape this. Whether someone is or is not a racist; is not a crime. It really isn't. What it also isn't is cancer. Nope. It is not cancer. It is a heart condition. Simple as that. And when we get this we can start moving forward to the 'real' issue.
See; the kids on the bus said they were singing a song they were taught. Sad; but true. It was taught somewhere. So it begs the question; what have you been taught? Taught to love all? Or taught to love those like you? Taught to hate? We all have been taught something in our lives and until we truly look in the mirror and see ourselves and focus on what it is we have been taught- we won't know exactly what it is we are teaching our children who will be teaching their children and their children's children.
And so in society; we have a media who just loves stories that propagate all the hate, riots, slander; and unforgiveness because that is obviously what sells. If it didn't they wouldn't exist. But it is just blame the media? Of course not. You can turn off your television and live another way! You my dear friend and reader; have the power. You do! When you recognize this you can be the change. Until you do though; you can't be.
Our future generations are in need. They are in need of being taught that love and forgiveness is the way of life. Jesus died on the cross and as He was He said, 'Forgive them Father for they know not what they do' and how sad that we are still proving today that we don't have a clue. How sad that we have young kids who in all their ignorance sing songs about people based upon color. And then how sad is it that those same kids and their families get death threats because of it. Those with a heart condition need love not hate and death threats! And until we see that we need to clean our own hearts individually and collectively; how can we help those who are going to need it to raise up their own future generations?
The Word tells us in 2Tim 3: "But mark this: There will be terrible times in the last days. 2 People will be lovers of themselves, lovers of money, boastful, proud, abusive, disobedient to their parents, ungrateful, unholy, 3 without love, unforgiving, slanderous, without self-control, brutal, not lovers of the good, 4 treacherous, rash, conceited, lovers of pleasure rather than lovers of God— 5 having a form of godliness but denying its power. Have nothing to do with such people.
6 They are the kind who worm their way into homes and gain control over gullible women, who are loaded down with sins and are swayed by all kinds of evil desires,7 always learning but never able to come to a knowledge of the truth. 8 Just as Jannes and Jambres opposed Moses, so also these teachers oppose the truth. They are men of depraved minds, who, as far as the faith is concerned, are rejected.9 But they will not get very far because, as in the case of those men, their folly will be clear to everyone.
There is no getting around God. There is no living one way while proclaiming another because what is in the heart comes out the mouth so it reads in Proverbs. What lies of people were you taught growing up that have distorted your thinking? What lies do you need to rebuke to walk in love and forgiveness? What heart condition do you need free from to live your life freely loving as Jesus did? Find out today and make the changes. It won't even cost you a co-pay. It's a simple time of self-reflection and adjustment to ensure that what you are doing is for the good of those who are watching, needing and following you. You have a responsibility to others and more to yourself. Don't allow your level of unforgiveness to be what others are living out; because as we can see with the kids on the bus from OU; that is what they have done.
For more about forgiveness watch 'Living in Forgiveness' on Saturdays at 2/3pmST. For previous episodes watch here: http://uanetwork.tv/uanon-demand/living-forgiveness-julie-blair/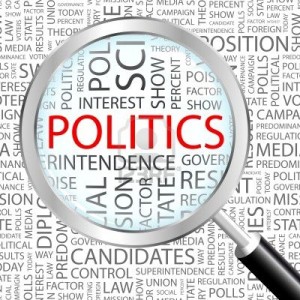 Politics tends to get in the way of too much in our society. Politics in schools, relationships, business, the Church; and now even with couples who want to foster children. When are we going to set the politicking aside to see the bigger picture of what we are doing? When are we all going to start living in forgiveness and stop creating such chaos that simply creates more division among people, cities; and the great USA?
Case in point: Brian and Valerie Wilson of Nevada are denied the right to foster childre. The reason? They have state issued firearm permits; and they have firearms.   In order to own firearms legally one must go through the process and this couple did; however, nowthey are not deemed appropriate foster parents. Since when does one have anything to do with the other? Perhaps those on welfare should have their children taken from them because they don't work? Perhaps those with swimming pools too should have their children taken away because well; children can drown? And perhaps anyone with a vehicle should not be allowed to parent either because a child may get behind the wheel or suffer an accident. Perhaps parents who work should not be allowed to foster either because they would have to work and not be at home 100% of the time. Or better yet; if parents have hobbies of archery, 4-wheeling, or baseball too should not be able to foster children because those may be seen as weapons. Never mind the children needing placement. Oh and no don't let couples wanting to foster have dogs or cats either!  Let's just disallow people from being parents because of politicking. Why not? It seems to become the American way!
While this may not have any relevance to you; it does to me and let me share why. I lived in a foster home. I lived in one for 2 years. My foster parents wanted to adopt me but someone behind a desk who pushes paper deemed the family that loved me that I grew to love as being 'too old' to be parents. So after 2 years I was removed! And that is what happens when politicking gets in the middle of lives. People get hurt and devastated; but never mind that right?  Children are wanting to be adopted but because of the politicking are left in foster homes only to age out of the system. They end up with more emotional issues than one can imagine but again; it's all about politicking and laws to 'protect' people right?  I know first hand what it's like to be in a place of wanting a family and seeing my foster parents Bob and Emily do everything they could to keep me; but to no avail. Thanks politics.
So here we have families wanting to help and yet politics keeps them from doing so. Should this be a shock? I guess when you look around no. When- and at what point are we going to get out of own way and forgive one another for the laws created just because of what we don't like or don't want to side with? When are we going to stop being against this or against that in the name of a political party and just stand together for what is right for those who cannot stand for what is right on their own? Does not the US Constitution have any meaning in the land of the free? Or have we come to such a place where you can have the right to own a firearm you just have all of your other rights stripped away from you because yet again; we have to play politics?
Until we as a people and country start standing together with one another  in love and forgiveness instead of against one another we will continue to have what we have. Politics, backbiting, hatred, riots; divorce, suicide; and everything else that we are seeing negative at increase in higher rates. Until we get that we have got to get over ourselves we are going to have more problems and the saddest; is that those coming after us are those who will be suffering the most. On this day; forgive yourself for playing politics. Forgive yourself for not standing up for those who aren't able to. Forgive yourself if you are lawmaker bought at a price that is worthless in the big scheme of things. Forgive and pray for families who want to foster, who want to adopt and for those who need adopting. With more than 300,000 children in need if we let politics rule; we all miss out. With forgiveness, love and prayer in our hearts we can not only change our own lives; but the lives of our neighbors,communities, cities, regions, nation and the world. So stand with me in love and forgive. And pray that Nevada changes the laws to help those who want to help be of help.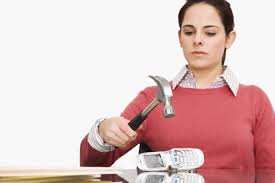 Cell phones have taken over the world; moreso than pokeman or cabbage patch dolls from the 80's. People love their smart phones while some still prefer their dumb phones. While they may make life easier; they tend to also reveal much about who we are as people and in relationships. The relationship people have with their cell phones requires a level of forgiveness; for the blindness that comes with them may prove shocking.
There is no better place to get caught revealing how you behave than on the kissing cam at any arena or stadium. You and your behavior is there for all the 50k people to see. It may be to the delight of others; or to your regret.
Recently; at a Chicago Bull's game the kissing cam was on great display with much fun for everyone. That is everyone except the man who thought more of his phone than than his wife. You see; we sometimes fail to see what is right in front of us. You can see how many times this particular person missed seeing what was right in front of- and too what was right in front of him. http://safeshare.tv/w/sLtCVDmZnm. Can you imagine what it must have felt like to be that woman waiting for her husband to simply acknowledge her? And further to know that a cell phone was more important? And that everyone in public is watching it all? There is much forgiveness to take place here and while I could dissect this on so many levels; I shall keep it focused on what the point is for today.
The point is that we all make mistakes. We all get tied to things that tend to rule our domains without even realizing it. While we may all have a chuckle at the expense of another; it is quite a learning lesson for us all to actually open our eyes to pay attention to what is before us. The last thing you would want is to lose who you love most because you didn't pay attention to her or him- and all because of a cell phone!
Life is previous. Relationships are precious. Forgive yourself for creating wrong priorities in your life that may cause you to lose what and who you love most. And while you are at it- do it in private so that you won't be the mockery for everyone to see!