With so many people dating online and so many choices; people can't afford to not pay attention to the details. Did you know that there are 40 million people who have tried online dating? Currently there are 20 million people using E-Harmony and 15 million using Match. Perhaps you are one such person. (http://www.statisticbrain.com/online-dating-statistics)  If you are looking for love online; you need to be aware of the pitfalls and how to stand out otherwise; you will fall to the side and start believing the lies of rejection that may creep in.
The statistics further reveal that there are 52.4% of men online while 47.6% of women. This means more men and well; women have more options. You need to have it all together if you want the desired end result.
What's fascinating about the profile and the pictures is that most don't think about it. They just write a few things that everyone before them has written; and that probably didn't work either. The other issue is that 53% report that they date more than one person at a time; which means you have no idea what competition you have. Now sure; you may say that people who meet in person do the same thing except with the online dating arena so large you are now competing with a worldwide net and not just the local net with a few.  You have no idea what is going on on that computer when you are not around now do you?
Taking it to the next step what is sad is the lies that come with it. Men lie more about income, height, and their age. They may too lie about how much hair they have but I digress. Women on the other hand; lie too. They lie about their age, physical build and weight. I'm sure there is more as well so buyer beware.
A few tips to help you along with getting that picture perfect dating or mating partner for you for life are as follows:
1- Proper pictures get props. It's known that men are visual; but gents understand this: Women are visual too. There is nothing more unattractive to most women than you taking a self portrait in the bathroom mirror with your boxers hanging on the bathroom door behind you.  There is also not much attractive about you posing in all your shaved chest glory wearing nothing but sunglasses. If women wanted Magic Mike they would be elsewhere; if you get what I mean.   By having a proper headshot taken you will not only show you are quite dapper; but that you are serious about finding love.  Most photographers specialize in headshots and not only will it serve you in the dating profile but also for your business head shot as well so it's worth the investment. If you are local to Dallas you can check out www.photographybymisty.com as she does wonderful work. It doesn't make sense to spend money to find love and then look like you just rolled out of bed with a hangover now does it? Perhaps this is why you aren't getting the responses that you should be. Ladies; if you don't look like the cheearleader that you once were; it's ok. There are plenty of men who will celebrate your curves and honesty about it. Own who you are today and know that you can change it and update that picture. Hiding it though by using old outdated pictures is the one way you will turn off any man as he won't like the deception any more than you would.  You can't get angry or think he is a pig because he doesn't want you after you sold yourself to be something you were in the 1980's.
2- Think about what you are writing in your profile. If you are a Christian are you really going to accept dating and marrying an Athiest?  if not then why would you put 'any' in the religious category? If you accept anything you will get it but then you can't really complain about it now can you? If you are wanting to date yourself; then go for it just be aware that 1 is a lonely number.  Remember that you are probably looking for someone for longer than a night and it takes time. Why hide the real you when you being you looks good on you? If you are really as good as you think you are- you probably would already be married or still married. There is always room for change and accepting that you and whomever you meet is not so will enhance your chances of finding what you really want.
3- Not having a picture is harmful to your image. This goes back to the fact that both men and women are visual. How many men would like to go out with the woman they have no idea what she looks like? How many ladies would venture in that direction either? Well all like to see and touch and smell and taste; it's part of the human experience.   Why not have the picture taken and deal with the reality that you have less hair and are not a size 2?  At least you are honest and that is to be appreciated.
4- Pace Yourself.  While you may look at a picture and read all the wonderful words doesn't mean anything more than this. You  don't know the person on the other end and getting to know that person takes time. Just because you email back and forth doesn't mean you all the sudden need to maul her when you meet her for the first time because touching her makes you feel good. An appropriate pace in all areas will help you not get overly emotionally attached to someone you don't know and end up getting hurt too quickly. Be mindful that you only have the perception of the people you are dating and it may very well be the perception they want you to have.  You can't be certain of anything until you actually spend time investigating it with that person.
Bottom line is that there are millions of people in the dating fishing pool. You have competition. There is no way around that.  If you are lazy and expecting something that is unrealistic you will always be disappointed. If you aren't thinking about the image that you are putting out there; maybe it's time you should. It will be well worth it.  This may very well be your year to dine, wine; and shine in love so why not put in that extra effort and get it!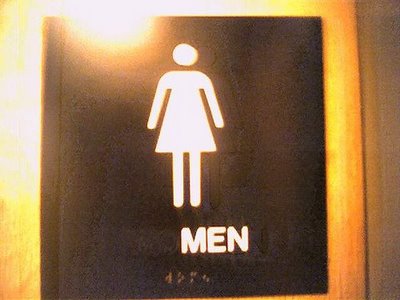 In a world filled with so many gender role problems; it should be no wonder why these issues are surrounding those in the dating pool. When women behave like men; and men behave like women it ultimately takes its toll. While you may not recognize it at first; it may creep up on you when you least see it. Some may say that it's the woman while others say it's the men; although I am an equal opportunist. It's both and let me show you how.
Generations past men were the men that stood up and took charge; much like the Apostle Paul. They fall but they rise again. They went after what they wanted and they didn't need to cheat to get it. They understood self respect and respect for women. Where are those men? Today it's the passive aggressive, 'let me know if you want me to take you out' nonsense that doesn't work with nice women. It's the text instead of picking up the phone to ask her out. It's the excuse that 'men are afraid of women' that is quite often said.  These men would never allow women to criticize them in public or demean them on a daily basis. Nope. Not them.
It's quite ironic that men say they want a 'nice' woman but yet fail to recognize that getting a nice woman means being a nice man.  Instead it's stories of sexcapades to a nice woman followed perhaps by the wonder 'why doesn't she like me?' that is the most hilarious!  It's the "I want a nice woman but must sleep with her before marrying her because I have my needs" that is quite contradictory.  Men today appear more lost in direction of what their steps should be to getting that wonderful woman and well; should it be a surprise? Nope. Not at all. Until men recognize their need to change nothing will.  It also doesn't help that the behaviors of women are so bi-polar so what is a man to do?
Women in generations past were feminine. They were graceful. They were ladylike; and they didn't need to compete with the man they were dating. They didn't have to prove that they could open their own door. They didn't need to deliver all the goods before marriage. They just didn't do it and they never would have talked about it even if they did. Those times are gone. Everything is acceptable and that is the problem.  Whether you believe it's a good thing or not is irrelevant. It's the fact that overall those times are non existent; and that is what is sad.
Why is it sad you ask? Everything is wonderful! Women are free, strong, income earners and the list goes on! Men; well what are they? Where are they? Are they just nonexistent because women will do everything? Perhaps it is the ploy of men to 'not' do anything because they don't have to. So long as women take control then what really does a man need to do? If the woman asks the man out then he is absolved of rejection, if she makes the plans then he doesn't have to think, if she does everything then what in the end does she need him for? This is scary because it essentially strips men of their manhood and brings us to a role reversal with women resenting men for not being what they were created to be. Good women who want good men have more of a struggle because the good men are becoming more extinct and by the minute.
Until we grasp the reality that we need each other; things are going to only get more confusing. Until we realize that each of us have a role in the dating relationship we will never reach the place of being married. How could we? If women get out of the way and realize they aren't the permission givers to men; and men stand up to being who they are things will change. It's a call to action here!
Men should be men. Men who are strong, take charge, courageous; and ready to be the lover and protector to that wonderful woman. They shouldn't be forced into the role of girlie men because society says so.
Women should be the woman they were created to be without having to live life like Jezebel; (who was killed by dogs by the way.)  It really is ok to just be a lady.  You don't have to be overbearing in strength to show it. Your presence as a woman is all you need.
If you are in the dating pool stand your ground. Ladies; if you don't want late night texts then don't accept them. If you don't have sex outside of marriage; then don't. Let the man take the lead and you will be surprised at easy he is able to. Remember; most world leaders are men.
Men; just because 'society says' doesn't mean anything. If you are the good man then keep on keeping on. That woman who is a good woman will be blessed to have you. If you; on the other hand, are the lazy man who just accepts whatever woman that does all the work for you, then maybe it's time to grow up so that you can be the nice man to get the nice woman. You will be so glad that you did!
Where do you fall? Are you the nice guy or gal struggling out there? Or are you wanting to be that? Either way; do share!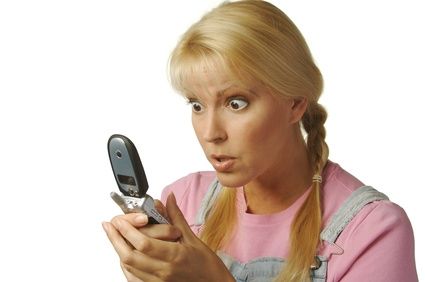 It's incredible just how much people treat each other like a dumping ground. Everywhere we look the niceties are decreasing across our culture. Riots over  judges ruling, backstabbing in the workplace, corruption in the White House; and people being dumped via text message.  Where have we gone that we as a society think it's ok to not even think about the person on the other end? Are we truly that shallow?
In previous generations people talked; they saw one another face to face. Relationships were built by spending time with one another.  It wasn't sitting staring at a phone screen that one could barely see typing partial words they can't spell. Sure that could be because rotary phones were all the rage; but besides that people showed each more respect for others than what they do today.  Break-ups may have not been wanted but at least were done with respect and dignity.  People didn't just  text-a-dump of one person on the way to meet the next man or woman who's heart they will break next.
According to www.whatsyourprice.com, an online dating site;  a survey of 7,500 of its male members and 8,300 of its female members members found that 88 percent of men have broken up with someone over text message, compared to only 18 percent of women. And 71 percent of men have dumped someone over the phone, compared to 43 percent of women. Ouch! Men are you paying attention to just how many of you are showing your gender to have no class?  And then you wonder why the feminist movement is so progressive? Really!?!
This leads me to ask the most pertinent question: have you been dumped via text? Have you been the dumpee?  What is the thought process behind it? Or is there? For the one who is doing the dumpee perhaps nothing. Perhaps it's just an easy way of of  not having to face that person of whom you say is beautiful and amazing and you just don't want to take the time out to say it over the phone or in person? Perhaps you have given no thought to how that person might feel. Perhaps; you frankly don't care. Either way; think about it now please. Please think about someone other than yourself for a moment; if possible. There is another person on the other end who does have feelings and doesn't deserve it. You may find that one day you are on the receiving end and may not like it. I pray you aren't.
If you have been the victim of a text-a-dumper what was your experience? Were you pleased that at least you didn't get caught with tears in your eyes by someone who proved to show you no respect while you were blindsided? Were you relieved because you were saved from being that person who actually wanted to get out of that relationship but didn't know how? Or were you left wanting an explanation of how you went from oh so wonderful to woeful in a matter of moments?
You see; regardless of technology the one thing we all need to realize is that the manner in which we treat people is a reflection of our character.  Gender is irrelevant. People will remember your actions. They remember beyond the labels you wear and car you drive how you treat them.  They remember who you are.   The question is what do you want them to remember about you?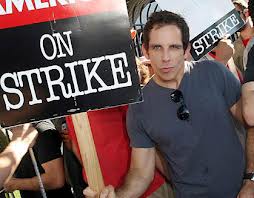 The world is changing. Are you seeing it? Are you seeing that there is a takeover of men by women? Perhaps you have been blinded by it. It would make sense; especially if you are a young person in university who hasn't yet experienced all the feminism indoctrination just yet.  Perhaps you have wondered where all the good men have gone to. Are you single and wanting a man; a real man who isn't a pushover? One who actually opens the car door for you? One who knows that what you think is your intimidation is really just you being pushy and bossy and has no problems putting you in your place.  Perhaps; you have wondered why your husband isn't the man that he was when you married him. Or perhaps; you have noticed nothing. Regardless; the world is changing whether or not you notice it.  Just ask Maria Shriver as she will boldly tell you that it's a 'woman's world'.  Be on the watch ladies and gents.
In the midst of our society that pushes everything woman power; men are checking out- and in big ways. Gone it appears are the days when being a married man and father meant something. Gone are the days where men were men  who would punch someone who tried to kiss him. Now are the days where men are wearing manscera, meggings; and carrying murses. Less men are attending and graduating college and actually working less.  Helen Smith, a practicing psychologist and author writes in her book, 'Men on Strike' that "Male workforce participation has plummeted. In 1970, some 80% of working-age men were employed full-time, in contrast to the 66% employed full-time nowadays. Women today earn 58% of U.S. bachelor's degrees." While it may be great that women are working more and earning more than ever before; are there any consequences? Does it leave us with a more lopsided society?
Christina Hoff Sommers wrote in her 2001 book, 'The War Against Boys' "the K-12 education system that feeds into college favors docile, conformist girls over aggressive, competitive boys. Colleges, as well, are riddled with feminist ideology, decimate their athletic programs in the name of Title IX and regard male students as likely rapists in their interactions with their female classmates."
When we look at this should it be any wonder why there are so many issues between the genders? If boys are now forced to grow up believing that going outside and blowing stuff up isn't cool or that jumping off the roof into the swimming po0l isn't awesome then what else is there? Playing with Barbies with hopes of being the next secretary?  Now of course there is nothing wrong with any of the jobs or people that fill them but there is a cause for concern to take away the very things that used to in generations past define boys. What now is the definition of 'boys will be boys'? Do you know?  You can turn on any episode of Duck Dynasty on A &E  and just as Phil. He will spell it out for you. Psi can help too; Jack.
If girls are taught that women are the only existence then what does that mean for them as they mature? If the only teachings are that men serve no purpose, that sex without marriage is freedom; and 'eat pray love' isn't child abandonment because it's a 'female thing' then  where does this leave women who want to be in a traditional marriage; have children and raise them?
When we explore the roles of men and women regardless of what you think they are; doesn't change the fact that women get pregnant and men are still stronger overall physically than women.
There is a need and room for both women and men. The sooner men stand up and stop allowing themselves to be trampled the sooner the nice men out there will find nice women to marry.   The sooner they stand up for themselves as men the better their marriages will be. The sooner women recognize that most likely what they truly want deep down inside is a wonderful thing; the sooner they may be the nice woman to get the nice man.  The sooner women get this; the sooner they can relax and enjoy being a woman.
You see; it took me a long time to get it. Pride of independence though is a tricky thing. So is pride of intelligence and pride in general.  How can on one hand a woman be independent and then on the next; be expected to be dependent. It's tough yet women are tough. It's through that strength that women can accomplish so much.  It's' quite simple really; when you get it. I can most certainly open my car and other doors. I have even mastered walking in 4″ heels too. I can crown mold my bathroom mirror and build a cornice.  I can do many things all by myself but if there is a man around to help then why take the chance of breaking a nail over it?
And guess what? I bet that men can dress themselves, figure out how to get home from your house; and even manage a company or country all by himself.
When we come together to celebrate what each bring to the table you can see that there is much more in the picture to be appreciated than destroyed. I encourage you to take a look around at the men and women in your life and start celebrating what they bring to you instead of reducing it and them to nothing. In the end; you all may be glad you did.
It's a crazy world out there. It's an even crazier world in Texas for men. The feminists are at it again punishing men and what a shame. The latest you ask? Well; let me share.
Huffington Post contributor Vivian Norris  is calling for all women to to stop having sex with all Texas men – even their husbands – until the men start voting for the "right" to end an unborn baby's life with a late-term abortion. '"Don't give in if your man, boyfriend, husband, toyboy is not voting for your best interests, your reproductive health. I don't care how cute or charming he is! I don't care if he is your husband of many years. Resist! Go swimming! Meditate!"
Norris continued, "Do not make him dinner, do not go fetch him a cold beer from the fridge, do not iron that shirt, hell, do not change that diaper … do not make his life a little nicer this summer if he does not 'get it' and learn to respect women!"
Isn't this appalling? Why on earth should someone who has a difference of opinion be punished? And furthermore; if you are a woman with a man in your life why on earth would you punish him like that? What are you thinking? Have you no shame that you have to sink so low to use sex against him?  What exactly did Texas men do to you? And why are you so angry at them?
It gets better! Norris fumed, "This may sound a bit extreme and some will say sex should not be used as a 'weapon' but let's get real, this is Texas, and men in Texas who have not woken up and smelled the coffee simply do not deserve any loving." Yet you in all your happy glory  think you deserve loving? Hmm ok.
I must stand my ground and say that yes this is Texas and Texas women have much more class than to stoop to such a level as degrading themselves by withholding the niceties that come with being in a relationship. Texas women have much more class than to fall for something so ridiculous as that.  We Texas women realize that Texas men are real men who don't cower and that is why we love them. Maybe women around the world should get a clue about that. Real Texas men are not weenies.
What is most curious about this is Norris yet again brings her  disjointed opinion when she took yet another jab at pro-life men: "I mean they really do not respect nor listen to women. There is a breed of Texas male who simply does not hear women. Women's voices remind them of terrorists."
Really? Isn't it these women who are pushing such propaganda that are the real terrorists and have absolutely no respect for themselves? Women who play games with men just portray lack of respect for themselves and those around them. They portray outrage in the truest of form under the premise and opinion.  These are the women who use men all the time to get pregnant and then toss them away like yesterday's leftovers?  Why are we not focused on the real issue of the problem and stop blaming and punishing those who are just living their lives?
Men are wonderful and don't deserve to be treated in such a manner by women who like to play games. If you are a women who happens to be blessed with a man; don't do that to him. He doesn't deserve it.  He loves you. Do you truly want to show your love to him by mean mean, hateful; and childish? Of course not! You are too good of a woman to be swayed by some other woman who is just using you for her agenda. Save yourself and protect your relationship. In the end you will be glad you did!