The eyes reveal much.  There is no doubt. What you see is something that should be paid attention to; or else the entire essence of the message is lost. There is no time to not see what is being revealed. Never. Not when what is what is being shared is probably the most personal and insightful intimate thing that the person is revealing. To ignore it is sin.
I speak at women's conferences and retreats about beauty and image; although not from the perspective most think. Beauty isn't about the focus on the outward person. It just isn't. I do understand that men are visual so there is no need to dispute this. We know and yes we also know that women are visual too. The point is that true beauty goes beyond what people see initially and it's so unfortunate that our culture is so focused on what they see instantly instead of what they would actually see if they took more than a second.
In a consumeristic society the trends are buy more of this, show more of that; leaving woman and young girls more confused than ever as to what beauty is. It's unfortunate that as a gender we have lost our way.  Beauty in reality should be reflective of the essence of a woman and with more healing from past wounds only allows the internal light of a beautiful to shine through.
When we cover our eyes from the pain from the past or  use clothing to reveal what need not be to the world; we only distort the true message of our personal beauty and value. This must be undone. We cannot continue to allow our beauty to be hidden all the while letting society use us for the sake of selling what they deem beauty is when in fact it is nothing more than fleeting.
Years ago I tested a theory of a woman's dress to the level of eye contact she received from others. The findings revealed the more revealing the clothing less eye contact the woman received. Whether or not the clothing choices were conscious or subconscious wasn't the exact point.   What was most telling was that of the women's beauty and direct line to who she is was the most hidden. The clothing proved to be a distraction from what women wanted revealed. That saddened me then and still does today.  It told me that women are deceived to thinking that they are nothing more than objects to be looked over instead of looked at. Nothing is further from the truth.
While we have a long way to go to get to the definition of what beauty is known this: the world and Word have different ideas of beauty. Don't get caught up in what anyone other than He says about how beautiful you are; and how your eyes are the light to your soul. Work inward first as the more you do the more of your beauty will shine through; and it's time the world gets to see your little light shine. Don't you think?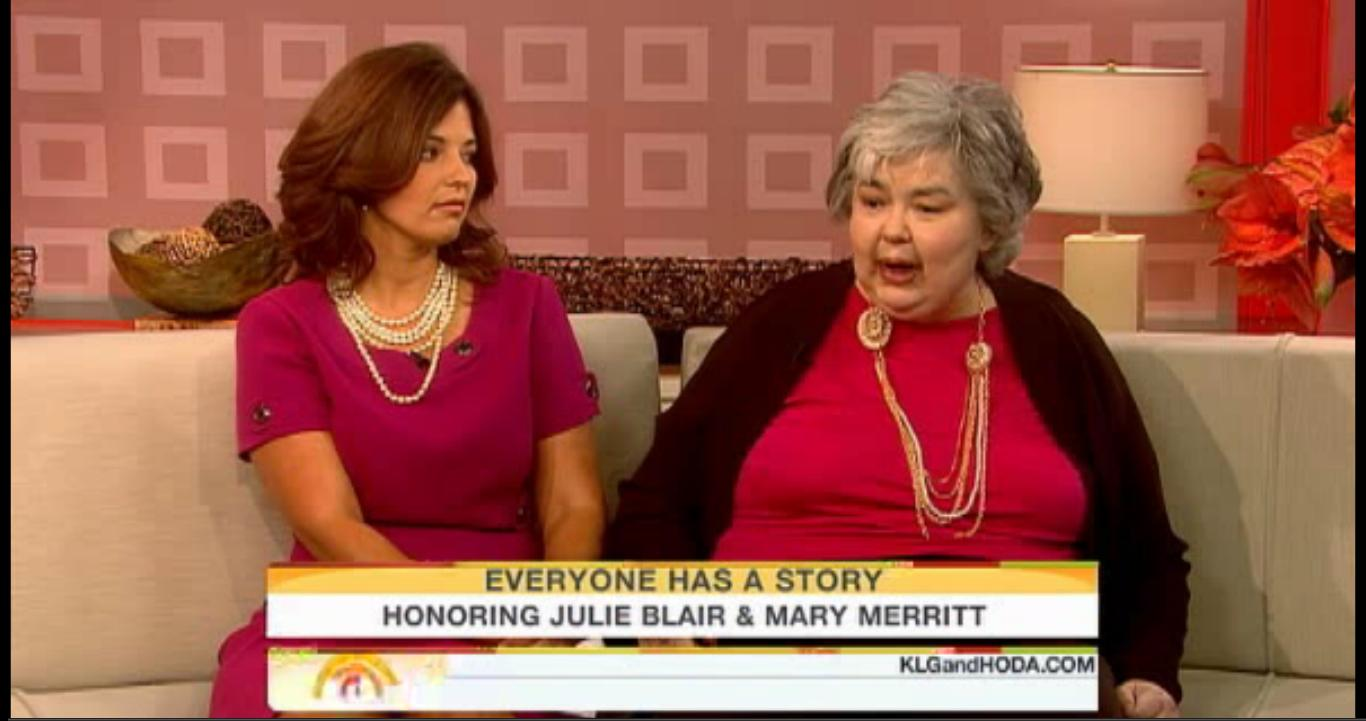 Great relationships don't come without effort. It is not possible to be in healthy relationships and contribute nothing. Relationships require commitment, communication, sometimes sacrifice; and most of all forgiveness. All of these require that focus is not on self. This was a tough lesson for me to learn. I spent most of my life alone and growing myself up. I was 15 and homeless and put myself through college. I was a warrior! It was all about me; and when it wasn't it still was. Trust me.
When I met my mom in 2003 for the first time that was an experience to say the least! It wasn't until 2007 that we connected again. She disappeared again which made things difficult and to be honest; I didn't care because I wanted nothing to do with her in the first place. Anyway; that is a separate story altogether but for the sake of this I had to learn how to relate to her as the mother and also learn how to be a daughter. I never really got that experience so needless to say it proved to be something I knew nothing about.  Was it work? Absolutely! It was beyond anything I ever imagined and there was no 'wanna get away' escape from it either! I could only wish! And I did!
While I had been a speech professor for almost a decade by this time; I thought my communication skills were effective. Why wouldn't I? Boy was I proved wrong!  It wasn't until I started communicating more with my mother that I learned just how much I had to learn. I had to deal with my own personal issues in order to be effective in communicating with her; else we could never build a healthy and functional relationship. I remember daily when she would call screaming at the top of her lungs how much she hated Dallas. Well; who could blame her? It's hot and humid here. Ironic since she moved from Houston but still. It was a daily issue and I learned that my reaction only fed it. I needed to shut up and listen. What a lesson as there wasn't much I was used to not having an opinion about. I had a lot of growing to do.  I had to put down the cell phone and pay attention. I had to stop texting and pay attention. I had to look at my mother in the face and pay attention. I had to get over myself and  just pay attention. I had to do it. Perhaps you are in a place where you need to just stop and pay attention for the sake of the relationship and those who are important in your life.
What I have learned are amazing things! While my mother has been diagnosed with every mental disorder you can imagine and is unable to physically care for herself; she will blow your mind! She is in the second phase of testing to be on Jeopardy. Who knew? I've learned that when she doesn't want to talk about things that are too personal; like who my father is- she gets silent. When she has an answer she is very direct with her 'yes' and 'fine'. Check out the segment from The Today Show and see what I mean as it's hilarious! She holds nothing back. I learned that that is where I get it from and why my nickname in powder puff football in high school was 'Mouth'. Go figure.
I've learned that my mom laughs a lot. She enjoys life now even though she no longer lives on her own.  She gave up everything to move from Houston to Dallas to build a relationship with me. She did that for me. She has a warm heart and would give you the jacket off her back; and did to many on the streets even when she herself was homeless and cold. I've learned that even though her left ankle is swollen to her knee and the doctors have no clue why; she never complains about it. She just rangers on. Not only that; it doesn't bother her to take a pair of scissors to cut her pants off at the bottom instead of sewing them. She just walks on and sings Queen songs all the way. Be aware if you take her to any musical show she will sing every song to your embarrassment.
The biggest lesson that I must share and admit is embarrassing; is that until I got over myself I couldn't see her for who she is in my life. She is my mother and at times I struggled with that. I wanted anyone but her to be my mom. I know it's not nice to admit but it's true. I wanted someone more well; motherly. My mother is not nurturing and that's ok. She still holds the title of mom and that's enough.  Once I really grasped the importance of obedience to the Word  I saw that 'Honor Your Mother and Father' didn't mean if you like them, if they are a Kennedy; or anything else. It just reads to do it. Once I got this and learned that it wasn't always about me my life changed. Her life changed. Our lives changed. Isn't that what it's about anyway?
Life is about relationships. It's about each of us growing and changing and experiencing with others. Life is also short. I lost 25 years of time with my mom and I can tell you that having that time back would be a blessing unimaginable; but it's never going to happen. I can only relish in today and the time that we have to learn and relate to one another; to grow together and enjoy life together. I hope that for you too that on this day; you reflect on those in your life and what you can truly learn by relating to them in new ways. I assure you; you won't regret it.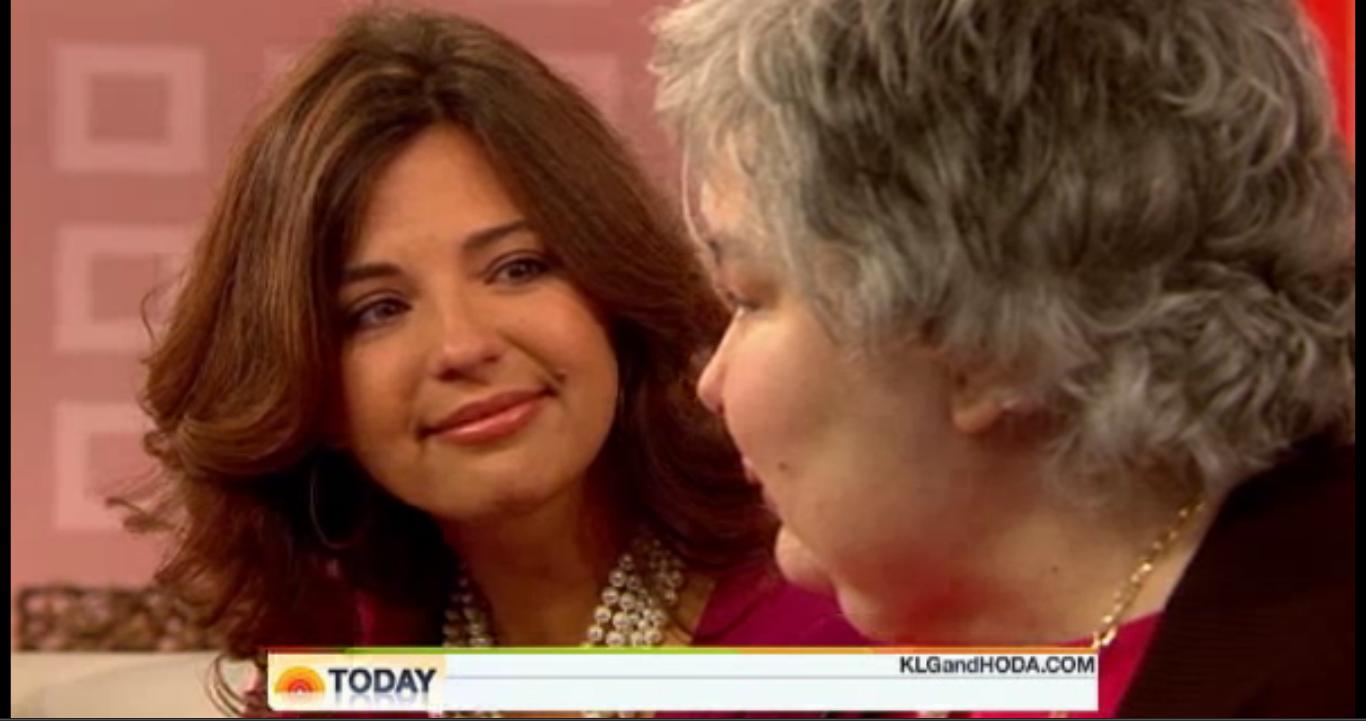 Forgiveness is the most wonderful thing in the world. It changes lives, heals and restores. There is nothing that can move mountains quicker than forgiveness. How do I know? Simple. I lived a life of unforgiveness for more years than I care to admit.
What I can share with you honestly is that many years of my life were filled with hatred, resentment, bitterness and more. All the cousins of unforgiveness were alive and well; killing me. I didn't have many healthy relationships, patience or positivity. While I didn't care about any of that; I was living the way I knew. I lived a life of unforgiveness.
It wasn't until I was shown the true process of forgiveness; what it meant and the impact that it would have on my life. I am forever changed by getting over myself. Imagine how that happens!  See; I had been deceived for many years thinking that I had forgave those who hurt me although the symptoms were there. I hadn't truly done anything but give lip service. Lip service my friends is nothing more than mental rationalization to continue to harbor what you want without consequence. It never works.
Once I was real with myself nothing was ever the same. Once I mad the choice to forgive my life changed and in big ways. See; everything internal manifests itself outward and the more I forgave those in my past for what they did to me my eye color changed and my voice changed. While it may be subtle the changes are evident without a doubt. Doors opened in ways unimaginable.
The biggest and most life changing event in my life was being reunited with my mother. I hated her for so long. Don't be shocked- you probably would too if you went through some of the things I did. But I digress since that is not the point. My mother is a wonderful person who deserves as much love as the rest of us. My mother is someone who made a mistake and who am I to harbor unforgivess toward her? I had to learn and recognize that I too have made mistakes and if others were as unforgiving toward me as I was toward my mother where would any of us be?
My mother and I today are great! Her life has changed much from the time when she lived on the street corner in Houston before we met. We have a relationship and that is something that neither of us ever would have expected; especially from where we were.  This in reality; is what forgiveness does. It heals, it restores; it reconciles. It changes people lives for the better of everyone we come into contact about. So my friends; who can you forgive today? Who's life besides your own can you change?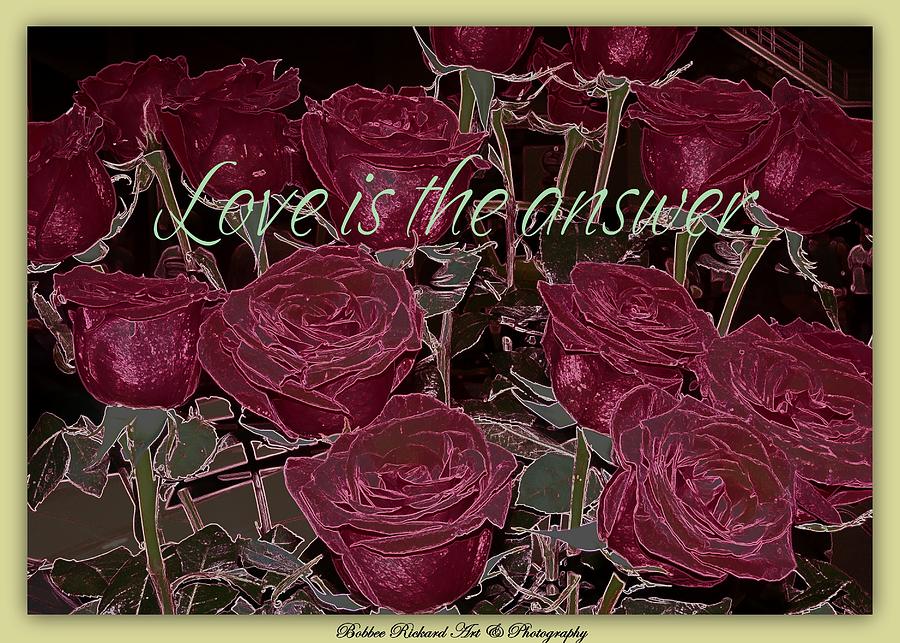 Hatred is an evil thing; it always has been and always will be. It never comes out in first place and it never brings peace. It brings with it its nasty cousins of anger, bitterness, resentment; and revenge.
The only way to combat it is with love. Love toward those who hate, love toward those who are bitter, resentful; unforgiving. Love is the only answer. Always. Love prevails.
Such is the case with Phil Robertson and Duck Dynasty. Those who hate Christians are not prevailing; they just aren't. Those who think that siding with hate is the answer are not winning; they are merely showing their hand of intolerance of others with different opinions. They are showing their ignorance. Cracker Barrel is one who is proving their stance which is a shame.  They are showing they are not acting very loving. Of course Phil Robertson has already come out stating he loves his neighbors although that seems to be overlooked. Oh the irony.
The result is being seen. Love wins. Duck Dynasty now has 2 offers on the table from other networks for their show. Daystar and Glenn BeckTv have stepped up to help against the wickedness we are seeing over a 67 year old man with an opinion. Interesting enough those who hate Phil Robertson's opinion aren't in danger of losing their jobs. Just watch and see the love prevail. Watch and see.
Hatred came against Chick-fil-A  and guess what? Love prevailed. Chick-fil-A locations sold out of all their food before 12pm and still had lines of people coming for support. And even later that night numerous locations were vandalized by those who hate. Why? Why show your hatred through tearing people down? The most ironic thing of all: Chick-fil-A franchise still does almost 1 million more in business than it's closest competitor McDonald's. And they're closed on Sundays!
It's a lesson we all need to learn. Whether it's hating those who are Christian, those who are gay, those who are short; or those who are geeks,  or overweight it doesn't matter. Hatred spreads like a cancer to destroy the lives of those who it comes into contact with. Why let it fill your soul? Why let it take over minute by minute? Why get on its bandwagon and show it to the world that it has control over you and just how fast you are dying?
Why not love instead? Why not understand that you are not the only one with an opinion. Why not let go of the fact that you are not the judge of the universe. None of us are. You are not the one who has any right to take away someone else's opinion, shut down their business; or take away their employment. If no one is doing it to you on this day you should be celebrating; or watch out. Those who hate will come after you if you aren't careful. I'm sure when it hits you would want someone to come out in love of support of you right? It's a lesson of thinking about how we treat others and if we would want them to treat us the same way.
You see; I lived a life of hatred so I know what it's like. It's not enjoyable, restful or peaceful. It's endless, relentless; and madness- all the time. It brings nothing good. It can't. It simply cannot.  We can see that with those who are attempting to destroy others in the name of a difference of opinion are not going to be well received in the end. It's backfiring folks; it always does. When will the picture be clear? Hatred never wins.
God will bring judgement on those He sees fit when He sees it fit to do so. He always does. But in the meantime if each one of us does our part to recognize that loving our neighbor is the only way we will get much further. When we recognize that what we all are guilty of having opinions but we love anyway; we will prevail. When we recognize that we have to love ourselves in order to love others; it will be amazing what we can accomplish. It's the recent events of tearing a family down that is only show us just how far we still have to go. Perhaps that should be the largest new years resolution people make. Love. Simple love.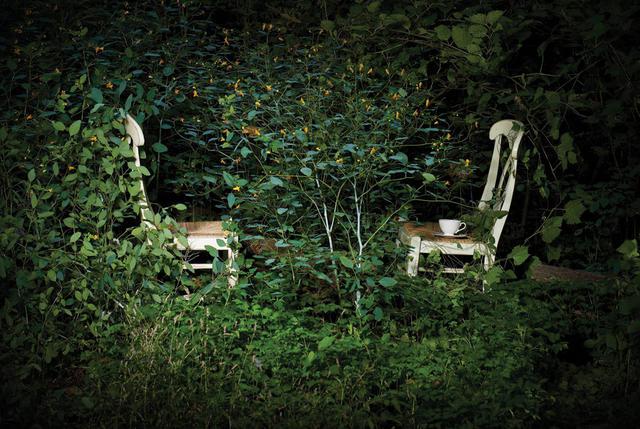 Maybe you remember it; it was the called 'conversation'. People did it at neighbors homes, at the park; in line at the grocery store. It's time to reclaim it; unless it's too late.
If you are one who relishes the time when getting to know someone meant a face to face interaction you are in good company. If you remember phone calls you are in good company. It seems now; nothing is face to face nor is it even verbal. While many of you gadget lovers out there may say I am old fashioned know that there are still some things you can't do through texting; and those that you can do may not be the best. Let me break it down:
1-Read non verbal communication. Studies still reveal that 93% of daily communication is nonverbal. You are missing the truth of what someone is saying when you get away from the face-to face conversation.
2- Build intimate relationships: Yes I am aware people may argue this but how many people are actually getting engaged and celebrating their weddings through texting?
3- Grow business. A few years ago my then hair stylist thought it was a good idea to communicate all of her advertising, appointments; and other pertinent information via text. Needless to say that didn't last long! If you idea of business is without ever having a conversation you may want to reflect as to whether or not you should even be in business.
4- Get a job. Sure you may be able to text 957,302 words per minute but so what? Can you actually answer the question in the interview, 'how do you resolve conflict' without needing to look down to text it? Effective communication skills are really a vital skill regardless of your texting abilities. Want a promotion? I'm sure that too will require ability to speak to others. Ironically; did you know that the two skills college graduates lack that employers want above all are written and verbal communication skills?
Some other things that aren't the best are:
1- Texting while driving. Duh-big red truck. Just the other day I was driving and looked to my right and immediately felt I was in a scene from the Bourne series as the driver was driving a vehicle that came from Goa and portrayed the demeanor of those in that car chase scene. He was flamboyantly carrying on his texting conversation and the 'oops' hit the car in front of him. Good thing we were parked at a light right? Well; not necessarily. There was no damage so the driver let him off and then guess what- the next light- he almost did it again. It's apparent that the wake-up call for some needs to be a bit louder to get the message. Let's hope that people like this drive into walls instead of other cars so as not to hurt or kill innocent people.
2- Texting while walking. If you ever go to Wal-Mart you probably know the parking lot is a dangerous place. Why on earth people would dare to walk through any Wal-Mart parking lot while texting is crazy! Two young people were almost run over because it never occurred to them to look up when walking.
3- Acquiring a girlfriend or boyfriend. If the purpose of dating is to get to know someone; if the belief is that texting only to build a relationship is going to work this could be a reason why you are single. Texting may work to coordinate plans but if no one ever picks up the phone to have a conversation; how far is that relationship actually going to go? For many women; if a man is not able to dial the number and call her she will lose interest quicker than the Cowboys lose a football game. (Sorry but it's true!)
To to the art of the conversation it's quite simple. Check it out:
1- Put down the phone. Isn't the person you want to get to know more important than your germ infested phone?
2- Look at the person. Doesn't the person giving you his or her time at least deserve that?
3- Listen. Yes this is a tricky one since people have lost ability to do that since they text so much. Listen is where you show eye contact, paraphrase what the person is saying, ask questions; respond. You will be amazed to what you learn from focusing on something and not some gadget.
4- Recognize that that could be the last time you ever see that person again. See friends; we take too much for granted. We have lost our way and it's terribly sad. We as a society have become so engrossed in all the things unimportant that what is most important and waiting for us is just ignored. How many of you have people you have lost in your life that you would love to have back? I'm sure there are many that would as their lives were gone much too soon. We can learn that lesson from Paul Walker who was recently laid to rest.
None of have any guarantees of life after this very moment. You may have the coolest phone but wouldn't you prefer to have the coolest friends and the coolest memories with them? I know I do! I would venture to say that getting time with them and having conversation is probably the best first step to take. It's not that you are building memories staring at your screen while your chin falls lower each day. You can though; be building those memories of time spent together having meaningful conversations. So go now; and use your phone for something productive and schedule time with someone!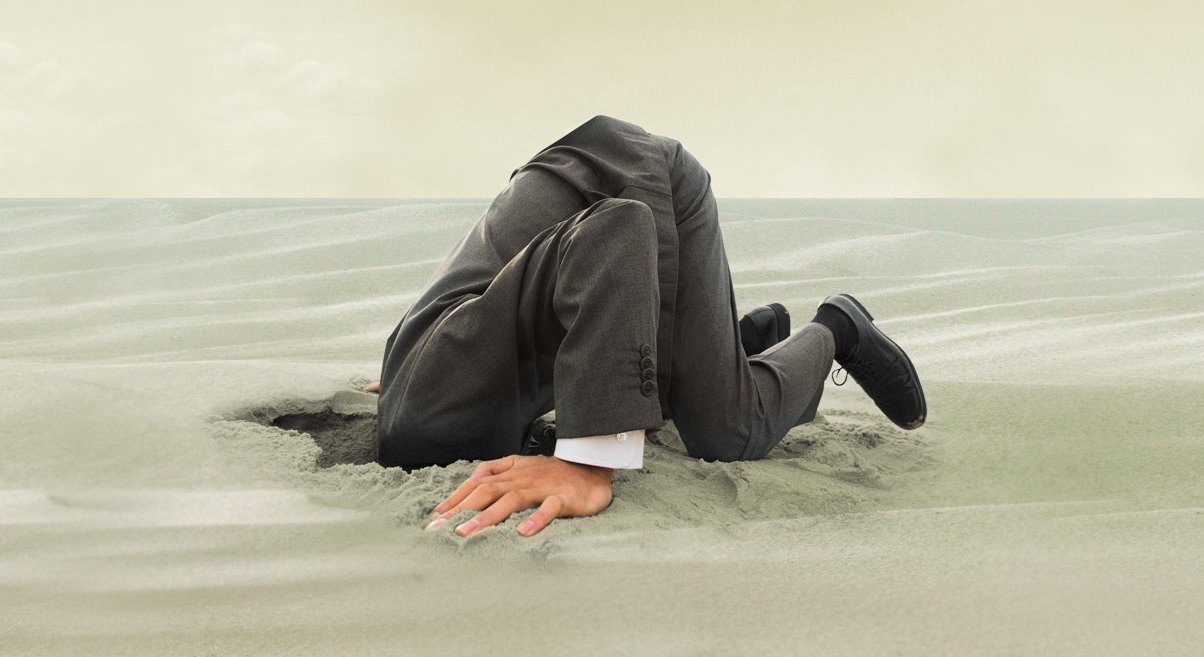 The storm hit Dallas and lingered for longer than anyone truly expected. It's on its way east and north and will do its damage there too. Another one is expected to come again. It shouldn't be a shock as it is winter; and also I blogged a few months ago that it was reported more than once that this wold be the coldest and stormiest winter on record. We shall see how we fare and ask how have you fared?
Were you prepared? Did you have your extra supply of everything? Was your pantry stocked? Generator ready just in case? Extra flashlights, blankets, water; the necessities? For most probably not. It's just the weather right? What struck me in this storm is some of the news reports and what I saw in in action.
What was nice was to see the report on the news was people trying to help each other out of the ice in the middle of the road. That's dangerous 1) to be out there in the first place, 2) even more dangerous to get out of a vehicle to help others when it's clear no one knows how to drive on ice. It's a blessing that those good samaritans didn't get hit! The story was nice and begs the question why it has to be a tragedy or storm that brings people together?
On the other side; I noticed that neighbors where I live weren't really out helping each other. They were out; but not not helping one another. If you recall when you were a kid neighbors were out, they shoveled the walks of their elderly neighbors; they checked on one another. Where have these days gone? Perhaps you are fortunate to live in one such neighborhood. I have asked others that I know how many of their neighbors they saw or offered help; or that they helped and not one said they interacted with anyone. Nope. Everyone just kept to themselves. Sad.
I have to say that it struck a chord with me. I admit that I wasn't one who had to have all the ice cleared to get to work Monday morning so I didn't think much about it; and that's the problem. I didn't think. I didn't look outward enough to see that I have neighbors who would have benefited from my help. I have neighbors that I could have done something more. I'm sure you do too.
You never know when you will need someone next to you. Sure you may be blessed with a husband and kids but what about those who are single, elderly; or not able? Who are they relying on? Wouldn't it be nice to know your neighbor and know that while you may not have much to offer; your something small is better than nothing large?
I can certainly tell you that never again am I going to put myself in a position to not be of help to others. It's not that I wasn't there if needed; but in reality I didn't make myself available which essentially is the same thing. How about you? What could you have done or be doing-0r get prepared to do for someone else? Maybe it's have an extra snow shovel on hand, salt for the driveway, or even loaf of bread; it doesn't matter what it is it's more of the fact that you are forward thinking of others instead of reactive thinking of yourself.
It's a lesson to learn and in some ways an embarrassing one; although one that is definitely life changing. And wouldn't we all benefit from what we could do and a little life change?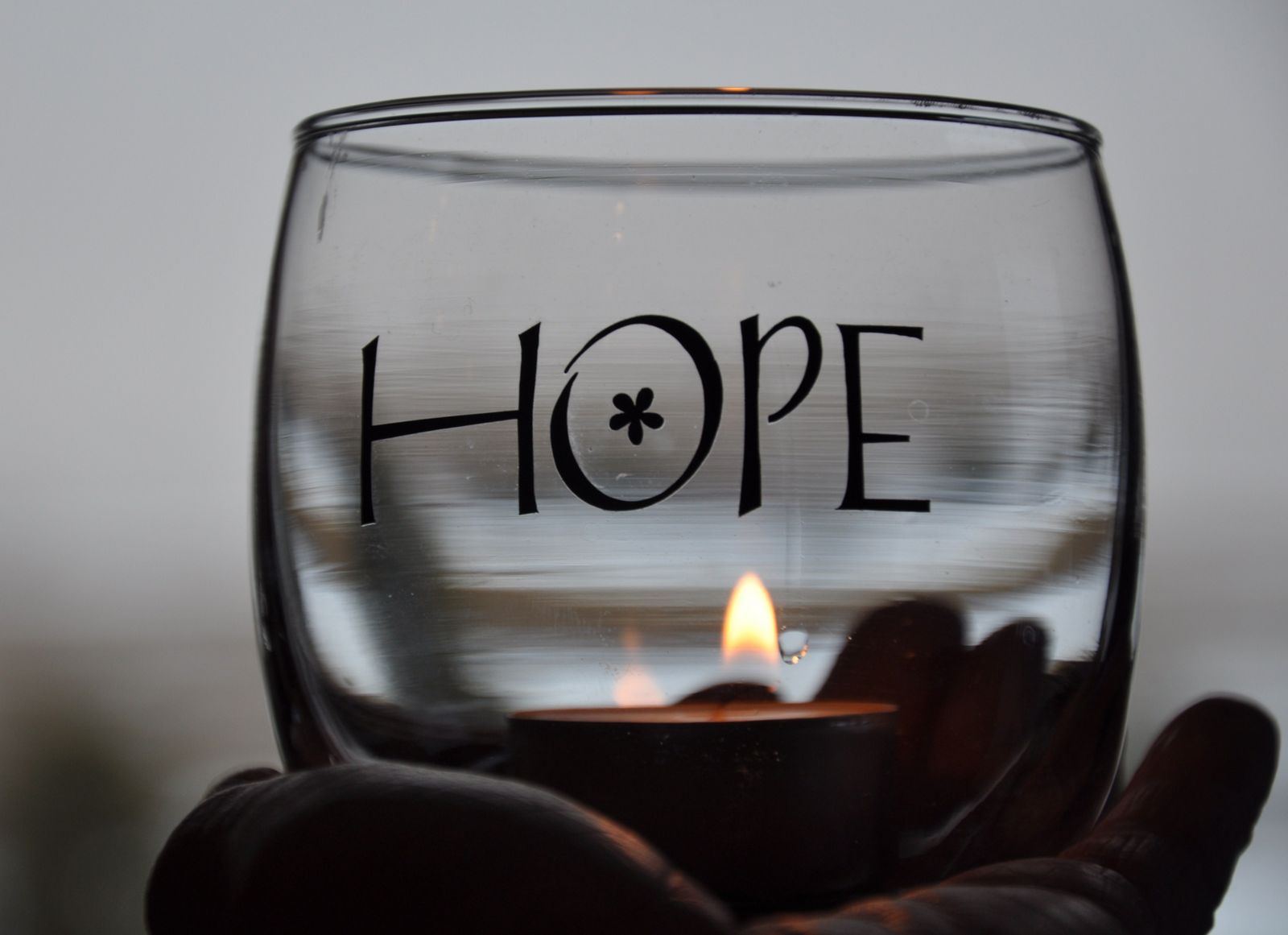 The holidays are known to bring three things to people: cheer, stress; and sadness. If you see the holidays in a different light perhaps hope can be added to list.
For many who have families it's a time of gathering and enjoyment. Cheer is among them. Sometimes you want to just trip them in all their happiness; although it wouldn't matter because they are just happy. It's a shame that it isn't like that every day of the year and that it boils down to this one day but I digress.
The stress of the holidays is something that is quite fascinating to me. Christmas comes the same day each year so it's not like people don't have time to plan. It's no surprise that it's on the calendar and while it may seem that it comes quicker each year; does it? Maybe implementing a better plan in July would be of help to alleviate the stress so that life can be more cheerful. Maybe? Or maybe it's just the stress that is part of the holiday celebration. If that is the case you can have it!
Lastly; the sadness that is evident everywhere is something that can't not be discussed. There are many who have no one, family is far away; finances are tight; the weather is as cold as the hearts of passersby. I could go on but you get the idea. It makes sense that this would be a time that many would prefer to sleep through with a bottle of gin. I certainly get it.
You see; I experienced time in my life being the outsider. I was placed in a homeless shelter at age 15 and nothing I knew was the same. I was in a place in the world where I was alone. Alone. Alone for many years on the inside.  And guess what? I survived! And you will too!
I met my biological family years later and it was an adjustment without a doubt.  Each family and person has their own ideas of the holidays and they all bring their own expectations to the table. This- is the largest problem. Having an expectation of what something should be when it's not what it is is only a set up for failure. I lived it. I created something in my mind to be what I thought would make me happy and guess what? When others didn't meet my expectation of it I was not happy. Go figure.
If this is you make this Christmas a good one. You don't have to have a bunch of stressed out family members to enjoy the holiday. You just don't. You don't have to focus on the loss of family members for the 10th year when you could be celebrating instead the life you had with them. Life goes on and living in the past doesn't help you go forward.
You don't have to bask in racking up more debt for gifts for people you don't want to buy for or can't afford. You just don't. It's a scam. Why spend the next year paying off debts that need not be?
You don't have to live in hopelessness because you think you are alone. You are not. There is One who is with you regardless of whether you want to acknowledge Him. He is there and He always has been. It took me a very long time to grasp that. Once I did my life changed.
For you there is hope. There is hope for a future. There is hope for magnificent brightness in your life. Christmas is but is one day that comes and goes and if you really do your research you may be surprised as to what you learn about the holiday itself.  You are too good to wallow over what you don't have as I am sure you have more to celebrate than you think. Once I got over myself I realized I did.
I came to the reality years ago that I had the choice to be hopeful or hopeless and I chose hope. Hopelessness leads to defeatedness and there is no way I am going to live defeated because of one holiday that isn't even about what most people celebrate it to be. How about you?  You can too live in hope and bring it to others.
You can be where ever you are and be a light. You can be the smile that others never see. You can be the merry person you are just because you choose to be.  I'm sure if you look around there is something with less then you. Less family, less presents, less income; less of everything.  I'm sure those with less are still smiling- and isn't it time that you put on your cape of hope and stand tall and know that this too shall pass? Because my friend; it always does.
Life is hard; there is no doubt. People lose their jobs, they dump each other with no explanation, they can't drive in bad weather; credit card interest rates increase, parents age. Fast food isn't food.  Life is just not the bowl of cherries that most thought it was.
As a result people start living in 'Once I'. I'm sure you know how it goes: 'Once I am married life will be great. Once the kids are gone we will travel. Once I get my promotion my career will be on track. Once I win American Idol I will be someone. Once I pay off my credit cards I can get that new vehicle. Once I lose weight I will be pretty. Once I buy a house…….'
The sad thing about living in this mindset is that it's a trap.  There will always be something after the one 'Once I' that keeps you where you are. What if instead of 'Once I' it was changed to 'I am'?
'I am  living life for today. I am great as a single person. I am traveling even though I have children. I am enjoying my career now. I am someone. I am……'
I fell into the trap too. I used to think that once I graduated with my degree that life would begin. I used to think that once I started my career as a speech professor that life would be great. I used to think that once I made my first million that everything would be easier. I used to think that that once I met the wonderful man God has for me life would be complete. I used to think that once I got to the next place that life would be better than it was. In reality; it only proved that I was never living in the moment of where I actually was or am.
So what about you? What are you not seeing that you could be because you are living for a place you are not even at or don't know if you will ever get to? Are you living in 'Once I' thinking that it will be better? And what about it will be so? You will still be who you are although just perhaps more of it. Why not spend the time today living for what and who you are becoming instead of waiting for a perpetual cycle of 'Once I"s that never end?  In the end you will see there is more life in it than what you have thought!
Thanksgiving has come and gone. It's time now for people to start really freaking out about Christmas. The stress kicks in to high gear and the preparations are a must. So much to do so little time; never a moment to stop as it would be a crime. Such a shame that people live not only the holidays like this; but every day of the year.
How are you living? Are you living daily? Are you living for a maybe one day? Or perhaps a someday?  In the end by living this way aren't you just short living? There is no living in living for something that may be at some point but never is in the now. The recent too soon death of Paul Walker from 'Fast and Furious' at only age 40 should be a wake up call and question for us all. Ask yourself, 'Am I living?' Or is more like just just one day closer to death? There is a difference in case you did not know.
What are some things you can do today to start living? Simple:
1- Pay attention to what you pay attention to.  This one simple thing can put everything into the right perspective.  While you can't get more than 24 hours in a day; you can cut out things that don't bring fruit and get time in other areas.
2- Embrace those next to you. You never know when they or you will be gone. Wouldn't you hate to forget to say and do what would mean the most when you had the chance?
3- Live according to your own motto. Others will always have opinions about what you do; however, you are the only one living with the consequences of what you do and don't do. Start living your life for you as you can't live it for others.
4- Enjoy it. If you are not enjoying your life; why not? You have the power to choose to make the change. If you struggle in figuring out what you would enjoy make a list of things you would like to try; and then go for it! You won't regret all the things you never try.
5- Give your life to Jesus. You never know when your time is up and while you may not think you need Him; you would hate to learn after the fact that you actually did. You may not believe me; and that is ok. I just would not be doing you a service but not sharing the fact that life is short and Jesus is there; waiting for you. Yes I'm sure you are the most wonderful person in the world; but it still doesn't mean anything more than this.
Every day we are reminded that life is short. It is fleeting. It goes by faster even though each 24 hours is still 24 hours and now is the time to reflect on this day what you are doing with each of your 24 hours. I know for me personally; I want to do more. I want to live more, share more, give more, love more, eat more finer foods; be more and build more. How about you?