The holidays bring cheer for many; however, there are those that detest them and for good reason. That was me. Holiday forgiveness was something that I definitely was in need of.  I had the wrong perspective, attitude and heart toward them. I was hurt and my hurt kept hurting me.  Is this you? Is it time to see the holidays through other lenses? Do you need some simple holiday forgiveness to set you free?
Let me share. The holidays are a time for family; sure we can agree. When you don't have that you can focus on that and be down as most people tend to get. For many years I was down. I was out. I was bloody pathetic. I also worked in the mall and hated all those happy families buying all those gifts. I hated it all. I loathed Christmas. I'm just being honest. I was alone and I let everyone know my pain just seeking an ounce of pity; which just revealed how utterly pitiful I really was. I saw what I didn't have and that became my focus. Are you letting it become yours? It will if you let it.
As the years went by I became accustomed to being alone on the holidays. I started watching people with their families and then it hit me; so many are faking it! I saw it. As I saw that I was shocked as to how many people started sharing their stories of the holidays and how blessed I was to be alone! Who would have thought being alone could be a blessing? The more stories I heard the more I saw them different. The more drowning in sorrows the others were that I hadn't seen before. If you are alone have no fear- there are wonderful things about being alone on the holidays! Just ask one person shuffling through the mall or the grocery store and look at the exasperation covering their faces and you will see. It will take less than a minute.
The most ironic thing was that after being alone I met my biological family. I was introduced to entirely new traditions with an entirely new family; that was my own family. Live through that! They are amazing people without a doubt  it was just a transition going from one family and their traditions, to just me and my own; to something entirely different with other people. But such is life. Holiday forgiveness.
As I started studying the Bible and the real story of Christmas I experienced yet another change. The truth opened my eyes to what people are blinded by. The tree, the lights, the gifts, the time of year Jesus was born compared to what is celebrated. Christmas then became something I had no interest in celebrating. Why would I? It's not even Biblical but shhh….. don't tell anyone. Or perhaps you already know.  I reflected back on the first time a Jejhovah Witness told me that he was just lucky I didn't have a baseball bat as I really did just want to hit him; but that is how religion blinds people from the truth. It bound me. But the best news is that Jesus didn't die so that I could have a religion! Then I learned something else that was surprising!  Did you know that Christmas used to be outlawed in America? Yes. It was considered an introduction to gluttony therefore it was outlawed.  I started seeing Christmas and the celebration entirely different. If you do your own research you may too. Again; holiday forgiveness.
And today marks yet another holiday season where I am not making 9 different types of candy and 15 different kinds of cookies for 150 people. It marks another year where I am not frantically freaking out over what to buy someone who won't even appreciate it. It marks another year where I am able to celebrate the day in peace and quiet and not live in debt or expectation of being what others believe I should be because they haven't yet done their research. And I must say there is freedom in that. Holiday forgiveness.
So if you are feeling lonely or down and out; let it go. Forgive those who have passed on in your life for not being there to celebrate with you. Forgive yourself for trying to live up to expectations of those who aren't even enjoying what they are trying to live up to. Forgive the stores for manipulating you into buying into all the shopping. Forgive your religion for continuing to perpetuate a lie that has kept you in bondage. Holiday forgiveness.
Celebrate the holiday season as one. One person you are with an impact. One person you are with a mission. One person you are with all the time in the world to celebrate a day without any interruptions with Jesus because most are too busy celebrating church. One person you are who has the power to create and mold your special day to be whatever you want. One person you are to get that jump start on your next dreams and goals. One person you are to see that one day out of the year that people freak out over is not worth it. One person you are with the ability to a blessing to those who need you. One person you to celebrate holiday forgiveness.
People make mistakes. None are any different.  Childhood mistakes are something that people either forget; or regret. It seems to be one of the two and with the latter comes much bondage. Mark Wahlberg is one such man who is righting his wrongs for his future.  As Mark Wahlberg seeks a pardon, some aren't ready to forgive; but really does it matter? Mark Wahlberg was found guilty in 1988 of beating  a man outside a convenience store.  Does he deserve a pardon? Should he be forgiven?
What's interesting is the fact that so many people believe they are worthy of sitting in the judgment seat of whether or not someone deserves forgiveness? I wonder then how many of those so called judges would want forgiveness for the acts they committed when they were kids; or even yesterday. Would it be the same? See; forgiveness is for all regardless of what someone did decades ago. It is not for people to compare or judge. It simply is something between the person and God. Nothing more or less.
The good news is that Johnny Trinh, the victim revealed that His victim has never spoken about the vicious assault in 1988 but has broken a more than two decade long silence to reveal that the actor did not actually cause him any serious harm – and that he had no idea his assailant had become a famous actor.  He went on to share that he believed that Mark Wahlberg should be given a fresh start. "I would like to see him get a pardon. He should not have the crime hanging over him any longer.' Trinh added that he would like to meet Wahlberg face to face to tell him he does not bear a grudge.'He paid for his crime when he went to prison. I am not saying that it did not hurt when he punched me in the face, but it was a long time ago. 'He has grown up now. I am sure he has his own family and is a responsible man.'
This is a lesson that what happens in the past is in the past. It's up to each person to decide what to do with the past. Johnny Trinh chose to forgive and has moved on with his life. Mark Wahlberg is moving past his sins and seeking forgiveness from Mr. Trinh which is wonderful; and hopefully Mark Wahlberg will forgive himself for the mistakes in his past.
So what do you think? Do you think that something that happened in the past should be forgiven? Does Mark Wahlberg deserve forgiveness because of who he is? Or is that a reason to not forgive?  Is Mark Wahlberg any different than you or me?
It's these questions that either can keep people in bondage or set them free. Forgiveness is the one thing that people want to judge yet don't want to be judged. Regardless; forgiveness is what it is and that is available. Mark Wahlberg is one seeking it. He is ready to move toward his future. How ready are you? Or are you still stuck thinking that what happened in the past should be punishable into the future?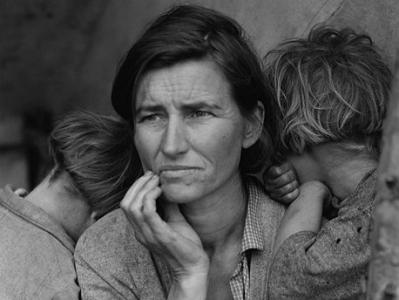 There are stories about forgiveness. There are stories of unforgiveness. And then there is this. The story of a woman who attempted to kill her daughter. That is a story. The story of unforgiveness toward self is the part of the story that most don't want to talk about. Kelli Stapleton can't forgive herself for trying to kill her autistic daughter. Can you? If you were in her shoes what would you do?
Imagine for a moment your child. You love your child and as any parent experiences; there are days when you really just want to probably rip their heads off; or is that just your spouse? Probably both at some points! Of course it's not literal just figuratively but handing the reality of the truth of the attempt is something most can't grasp.
This is where forgiveness comes in to play.  Forgiveness is probably the hardest thing in life for people to face; the hardest to overcome. Forgiving people is one thing; and forgiving oneself is entirely different. So how do you do it? How do you come to a place of reconciliation internally?
1. Understand that forgiveness is a process.
2. Understand that forgiveness is part of healing.
3. Understand that each journey to and through forgiveness is unique for the individual.
4. Understand that forgiveness is for you.
People are not perfect. This should not be a surprise. Yes we all make mistakes and when we self judge we will never be free. If we hold unforgiveness toward others; we will never be free. This is not to minimize the mistakes that people make but rather to share that the journey to and through forgiveness is just that. A journey. It is coming to a place of recognizing that all fall short of the glory and this is why we need a savior. We cannot do it alone. We simply can't. In the case of Kelli Stapleton my prayer is that she doesn't allow unforgivevness to kill her as that would mean more lives are lost. And that my dear friends; would be too many for any of us to be witness to. So on this day; start accepting yourself. Accept the flaws and all. And then attempt to grasp this: there has never been a moment in your life that you have not been loved.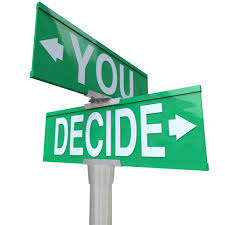 The choice to forgive is a choice. The choice to not forgive is also choice.  Most do not recognize that by not choosing to forgive they are choosing unforgiveness. Unforgiveness and holding it is a choice.  How many people live in that realm? Perhaps you.
What is the solution? Simple.  Make the choice. Decide in your mind that you are going to forgive. And then do it. It would make no sense to think about forgiving and then never do it. It would be like thinking about going to the gym but not doing so; and then getting mad because you lost no weight.
So if forgiveness starts with a choice but where does the choice come from? The mind. You have the power within you dear friend. You have the power:
1- to choose what you are going to do.
2- to choose to disallow the sins of others to burden you.
3- to live your life in freedom in forgiveness.
4- to reveal to others where your heart is.
5- to show love to others through the act of forgiveness.
Now don't get me wrong; forgiveness is about self. It is about internal peace and freedom. If you want the full package it will only come through a personal relationship with Jesus Christ. Freedom in the choice to forgive will change not only your future choices; but who you are. It will change how you interact with others. It will change your perception of others and of yourself. Forgiveness will change you, your family and even your country. The one thing though; is that it starts with your choice. And your choice to be a forgiver starts in your mind. Make up your mind today to be a forgiver. And then experience positive life change.
Unforgiveness kills. It is a silent killer with more unknown symptoms than people know or recognize. Hidden beneath unforgiveness; however, is where the root lies. It is there growing and expanding and deepening its roots like nothing anyone ever sees. It binds and kills like a serpent seeking its prey. The real root of unforgiveness not dealt with and removed destroys. Knowing what it is will help you overcome and be victorious.
What is the real root of unforgiveness you ask? What is it that destroys more than heart disease; that spreads quicker than heart disease. What is it that devastates lives in unimaginable ways? It is merely focus of self. There is nothing more destructive than self-focused. It keeps one breeding all the symptoms of all things negative. Love does not exist. How can it?
The trap of being self-focused is that there is no life beyond self. All existence and acceptance of others does not exist. Love and forgiveness toward others are not comprehended. They cannot be for self is what reigns.
Should it be any wonder why Jesus dying on the cross cried out, 'Forgive them Father for they know not what they do?'  He saw what most could not see. So I ask you: what do you see about yourself? Are you holding on to your unforgiveness because someone hurt you?  Are you being so self-centered that you can't actually understand that people are not perfect? That people make mistakes? And that you dear friend; are no different?
It took me a long time to grasp that. I held on to unforgiveness for far too long. What I learned was that my self-centeredness not only kept me focused on self; but it kept me living in the victim mentality all the while being unforgiving. Once I got over myself I was able to breathe. I was able to live in freedom in Christ. I was able to see, accept and love people right where they are. Does it mean I or they are perfect? Of course not! But what it does mean is that getting over oneself will change the course of your life and those whom you come into contact with.
If you truly want to go forward to the real life that was created for you; make today the day that you do it. Forgiveness will help you heal and get overself; but too know that you have to get over yourself in order to truly forgive. Are you ready to lay down what other people have done so that you can be free? I was on that day ending 2006 and starting 2007. I know the challenge and difficulty of it; and I know the rewards of crossing over.
It is there for you. It really is. If you want freedom but are stuck and need help call me. I get it. I know what it's like and I am here to help you. You, your life and your future are far too precious to be left behind. Sometimes we just need someone to give us a hand up so that we can grow and go. I know I did and still do! If you do know that I am here and that you are not alone. You never have been.
Accidents are part of life. Mistakes happen. There are some that we wish we could take back; but can't. Forgiveness in accidents is something that people want; but most never achieve. It's a challenge for those who get into accidents and leave others with brain injuries. Such is the case with Emmit Holt; basketball player for Indiana University.
In a horrific vehicle accident that left his teammate Devin Davis with a brain injury; there is much to overcome. Much for both Devin and Emmit to survive. How does one live with the guilt of knowing what has been done to another person? And one who is a teammate and friend?  More people would prefer to die than the suffer life knowing that what was an accident had such an impact. How does one continue on?  Could you imagine?
For the case of Emmit Holt; what he needed proved to be something of a gift; or even a miracle in the eyes of many.  See; Emmit is still able to play for his team. He will continue on; but his friend and teammate Devin Davis will never be the same. Some will say that neither will Emmit and true that is.  When mistakes are made that change people's lives no one is ever the same. The good news is that there is forgiveness should one be willing to let go of the pain and the bondage  that it and unforgiveness brings.
The gift Emmit received  was something that I'm sure he will treasure for the rest of his life.  What is the gift?  forgiveness. Holt said, '"The first thing (Davis') parents did was forgive me," he said Tuesday. That was the biggest thing for me. I'd hurt their child."
What a beautiful story! In such a tragedy that has forever changed the lives of many two parents chose to forgive. Could you? Would you? For what reason? The difficulty of forgiveness and the choice to forgive is one that many never choose. Devin Davis's parents did. They forgave. They now face a new life with their son that no one would have ever been in position to foresee.
As for Emmit Holt he continues with his life. The process of receiving forgiveness from other people is one thing; and now it goes through the process of self-forgiveness. This can be more difficult than receiving forgiveness from others although it's doable. The good news is that it is there for Emmit and guess what?  It's there for you too. You have the power to forgive others for their mistakes. You too have the power within you to forgive yourself for the accidents and mistakes that you have caused. You are not immune from forgiveness for what you have done in your life. You simply are not.
Take heed on this day and rejoice that forgiveness is alive! It is living well within parents and within communities. There are stories around the world of those who face adversity through tragedy and they overcome. I'm sure you have your story.  There is hope for us all and these parents and situation should prove to be an example that there is life after tragedy. There is life with each day we are blessed to arise in the morning to breathe and experience what is to come.
On this day cherish what you have right in front you. Hold tight to your heart and know that people make mistakes. Accidents happen. Forgiveness is not an accident. Forgiveness is a gift that you can be the giver of. Forgiveness is a gift that you too can be the recipient of. Forgiveness simple is right there for you. Don't take it for granted.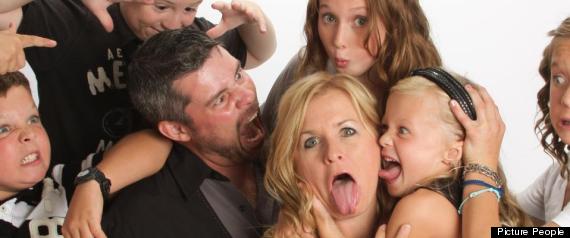 Christmas is soon approaching. It tends to do that every year; it's a creeper some will say. Family forgiveness during the holidays is challenging for most people. It's not really the most wonderful time of the year. Just ask someone on the subway and see what reply you get. And so it goes how does one make the holidays brighter? Forgive. Simply forgive.
You see; your family is your family. If you are expecting them to change it's as ridiculous as thinking that the Dallas Cowboys will win the Superbowl this year. Will it happen? Perhaps. Miracles do happen right?  But in all seriousness; your family is your family and it's your choice to love them where they are and decide if you are going to forgive; or live unforgiving.
It can be hard to accept your family where they are. I get it. I hated my biological mother before I met her; and even moreso 'after' I met her. Her choices damaged me and I lived like it. Once I understood forgiveness and how to love people where they are my life changed. I started to see that people in my love me right where I am so who am I to not do the same. Jesus loves me right where I am; in spite of all my downfalls. And so it goes with family we all have a choice. What's it going to be?
I challenge you on this day to get out of your own self and look at what you have. Sure you may think your family is dysfunctional and guess what? It is! But so what? It is your family of dysfunction. It is 'your' family.  Every family has a level of dysfunction some just hide it better than others is all. The great news is that you have a family. Don't take that for granted. Ever.
Your family needs you. You need them. You all have something to contribute to the betterment of one another for a much larger purpose. See this. Know this. Accept this. Receive this. Live this. Live larger in forgiveness. Live larger with your family. Live larger this holiday season. Live and forgive.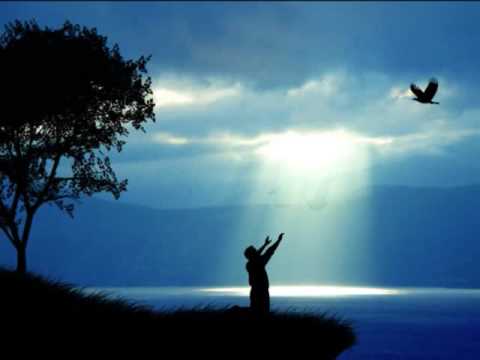 When you look around society what do you see? Riots? Killings? Murders for nothing? Infidelity? Perversion at it's highest extent? Abortion? All of it? To which then the question is: how do you forgive the unforgivable? And furthermore; what makes it unforgivable in the first place?
The most difficult part of forgiveness is getting to a place of breaking self away from what the act was that needs to be forgiven. People are ignorant. None are immune. Not even you. What someone did to you hurt. No one is doubting that. It hurt. There is pain. The length of time you allow that pain to be in your heart, soul and mind is all on you. Let us not forget too what you too have done to others may be deemed unforgivable. But is it really?
What has been done to you and what you have done to someone else can be forgiven. It can be! Jesus came to set the captives free. This means 'you' too! It doesn't matter if you are were a stripper, addicted to pornography, cheater, murderer; or even terrorist. There is forgiveness and the most unforgivable act can be forgiven. All you have to do is get to a place of receiving it. Jeffrey Dahmer even received forgiveness!
When we judge ourselves we miss the point. When we judge others we miss the point. The time spent in unforgiveness keeps you seeing the outcome of forgiveness. It keeps you living in bondage and turmoil; and not living in freedom and your true calling. It's time to break free. It's time to stand up and forgive. It's time to stop the riots in Ferguson! It's time to stop the war against the Ukrainians! It's time to stop to persecution of the Jewish people! It's time to forgive and start the healing process.
It all starts with you. It starts right now with you seeing that the most unforgivable in your mind is just in your mind. Let it go. Forgive. Simply forgive. Change your life. Forgive. Change your family. Forgive. Change your community. Forgive. Change your nation. Forgive. Just do it. Forgive the unforgivable and let your strength shine. Do it today!