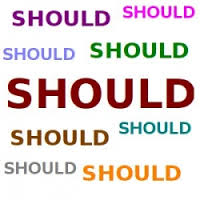 People and society will always have an opinion; whether a good one or not is really not relevant. It's moreso the fact that others think that they have your life figured out when in reality they can't even function in their own lives.
Society will always try to change you by telling you what you 'should' do. The media does it and people don't get it. There once was a time when the purpose of the media was to report the news; those days are gone. Now the media just makes the news instead because people are proving incapable of making decisions for themselves.
And so it goes you have been deceived. You probably have been told what you should wear for the next season. You have been told what car you should drive; what neighborhood you should live in. You probably have been told that by now you should at least be married, if not already divorced with three kids you never wanted in the first place. Oh and you should have at least a BA or BS but in today's world you really should think about getting that MBA if you expect to go anywhere in your career.
Yep. I heard it all. I heard all the shoulds known to man. I dated the man who actually told me, 'You should dress like her, talk like her, and wear your hair like her. Then you would be beautiful.' You should have seen his face when I walked out and never looked back. And don't tell me I should have; unless it was just to see the look on his face. But I already knew.
So it begs the question: are you living the life you should be living? Or are you living the life others think you should be living? It's a tough question I know. I once was there. I had the Bible teacher tell me that at age 37 I should have a teeanager because that is where I 'should' have been. There is a systematic order to how life goes you see. Yeah sure. I see the misery on the faces of all the people who followed what others said they should do.  It goes the way it is supposed to go for each of us and it's only until we stop the shoulds that we can be free.
If you are trapped into living what others think stop. Forgive yourself and do it quick. You don't want to live for others who aren't even doing it for themselves. That doesn't even make sense. You are where you are and while it may not be where you  want to be; you are the one to change that. No one else. Forgive yourself for falling into the trap that thinking the boring house in the suburbs will answer all your questions when in actuality you are miserable but just biting your  tongue waiting to escape. Forgive yourself for not being true to who you were created to be. Life is short so don't let another day go by where you think about what you should do instead of just doing it.
We all are where we are and the best part is that no one else can get you where you should be except for you. So today; where do you want to go? Where do you want to go that you know you should have gone back then? There is nothing stopping you; no more coulds or shoulds. Just you. Get out of your way, forgive, and get to where you are going! You can do it. How do I know? Because I did.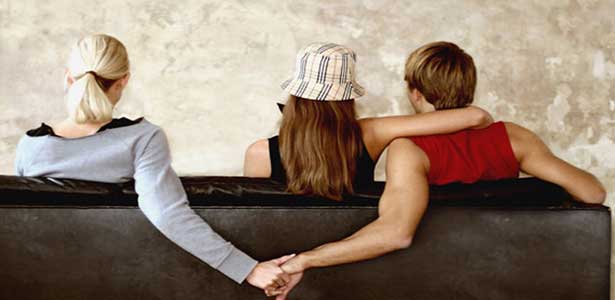 Regardless of times there always seems to be another woman for many. Even in the Bible Rahab was known to be the other woman so it shouldn't be surprising that women haven't changed much. Forgiving the other woman provides challenges without a doubt. While we could all blame the other woman it may surprise you to learn that women are at the brink out out-cheating men.  It's a wake-up call that if you are not taking care of your spouse someone else is. Now does this mean all people cheat. Of course not! Those who come out saying men were not created to be monogamous are just revealing their character. Those who do know what it means to be faithful and remain that way are revealing their character as well. 57% of men and 54% of women have admitted to infidelity at some point in their lives.  The average length of an affair is 2 years years. The percentage of marriages that survive infidelity is 31. ( http://www.statisticbrain.com/infidelity-statistics/) This means that the odds for success are not in your favor! So it  begs the question: what are you doing to protect your marriage? What are you doing to take care of your spouse? What are you doing period? It's clear there is a war on marriage and that other people truly do not care if you are or are not married as in reality; if they did care an ounce about anyone but themselves they wouldn't go after a spouse in the first place.  Again their character is revealed. If you are a position of learning about the 'other woman' here are some things to help you go through the forgiving process. 1. Realize she may not know about you.  The other woman may honestly not know of your existence! It's not like many men are going to meet a woman and introduce themselves as married with children and then ask for an affair. The other woman truly may be as much a victim as his lies as you the wife may be. Of course there are those woman who do know but don't get too upset and revengeful toward the other woman when she just may not have a clue. Forgive her for being what she is an move on. You have bigger fish to fry! 2. The other woman is not your problem.  The other woman in your marriage is not your problem; your husband is. If he is having an affair then he brought her into your marriage. Period. Getting angry with the other woman won't resolve your marital issues and in some cases; may create more.  Your vows and marriage are between you and your husband; not the other woman. When women get sidetracked by the other women they don't see the real situation at hand. The real situation is that there were problems in your marriage before there was an affair. Again; that has nothing to do with the other woman. Forgive her and get down to taking care of your marriage and family. Remember a house divided cannot stand. 3. She is not worth it.  She is well; the other woman. She isn't you. She isn't the mother of your husband's children. She isn't respectable. She isn't worth your grief. Why? Because you are a better woman than that to give time to such nonsense when you have a husband and marriage that needs to be your first priority. See; all too often women spend more time and energy being angry and revengeful toward the other woman instead of starting at the starting point. What caused your husband to cheat in the first place? Of course it was his decision but understand that both of you are in your marriage and cheating really isn't the problem. Cheating is a symptom of the problem! Cheating has absolutely nothing to do with anyone else!  If you want to keep your spouses eyes only for you then ask yourself today:"Am I doing what I need to do to take care of my marriage?" And then make changes from there. Don't live not forgiving the other woman when you have more that needs your attention.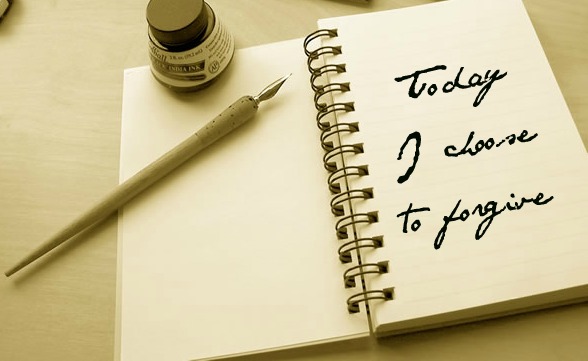 One of those most painful experiences in life outside of the death of a loved one; is learning of infidelity of a spouse. It's heartbreak at it's deepest form. The lies, the deception; the other person.  Forgiving someone who is that selfish is hard to grasp. Forgiving someone who cheats is a challenge for many and with reason. Forgiving someone who thinks nothing of the marriage or even you is mind boggling to say the least. Forgiving a cheating spouse who makes the choice to destroy a marriage, a family or two; and futures is probably the hardest to understand. If you have been there then you know.
The great news is that you can forgive. Is it challenging? Absolutely! The process of forgiveness is one that takes people on a journey of the pain and grief of the loss, the anger that settles in,  the resentment and unforgiveness that spill over into what once was.  If you open your heart it will be transformed and your future will be waiting for you; as it always is.
See; there are times in life when we all think that life will go a certain way but what I've learned is that life is what happens when you make plans. I didn't plan to be cheated on. I didn't plan to lose a child. I didn't plan for my life to be filled with what it's been filled with. But- I did purposely intend for it to be filled with forgiveness. My prayerful hope is that regardless of what that cheating spouse did or does; that your heart too is filled with forgiveness. Why?
1) Forgiving a cheating spouse isn't about him/her.  People do what they do regardless your forgiveness is about you for you. People are people and well; hurt one another. We all have hurt others and have been hurt. It's what we do with the hurt that changes lives for the better. If you want your life to be changed recognize that your forgiveness isn't about the other person. It's about you and the choice to forgive.
2) Forgiving a cheating spouse is about your freedom. Harboring unforgiveness steals. It steals your joy, your life; and your future. It keeps you trapped to what once was. I remember feeling resentful about the fact that I was the victim and he moved on with someone else and had a beautiful family; after he destroyed ours.  And here I was- alone. It took me years to realize that my unforgiveness was was trapping me. It stunted my growth and the the walls of my life kept me dying in silence instead of being free in forgiveness.  Once I made the choice to forgive everything in my life changed. Peace was restored. Joy overcame me. My life changed in abundance! And dear reader; I am no different than you. Forgiveness and your freedom is waiting. Don't let the mistakes of others keep you in bondage. Model Liberty Ross experienced forgiveness after her husband Rupert Sanders had an affair with  Twilight actress Kristen Stewart. She said, '"People need to learn to forgive." she explained. "I have no problem with anyone involved. I'm completely compassionate. I really am. No life is perfect, we all have our problems and issues and I believe that it's good to be true to who you are." 
3) Forgiving a cheating spouse is about living toward your future. You have a future waiting for you. You have a life with wonderful experiences that are waiting. There are people that need you. There are lives for you to bless and be blessed by. If you are reading this now; you are alive. If you are alive you have something to look forward to. When you make the choice to forgive a cheating spouse your future will open. Your heart can move toward freedom and peace in new ways. Your future can open more opportunities for receive and give love; to grow with others; and to let your forgiveness light shine.
For many experiencing forgiveness toward a cheating spouse it takes time without a doubt. Like anything in life; it's a process. It's about healing, restoration; and freedom. It's about a heart issue and recognizing that while people aren't perfect there is hope and a future for us all. It is about taking one step at a time toward what is waiting for you and that is your future. And my dear friend you are worth it.