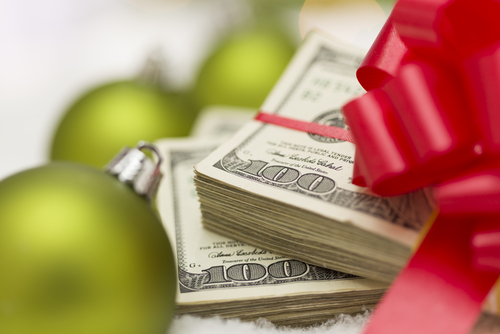 The holidays bring cheer for many; however, there are those that detest them and for good reason. That was me. Holiday forgiveness was something that I definitely was in need of.  I had the wrong perspective, attitude and heart toward them. I was hurt and my hurt kept hurting me.  Is this you? Is it time to see the holidays through other lenses? Do you need some simple holiday forgiveness to set you free?
Let me share. The holidays are a time for family; sure we can agree. When you don't have that you can focus on that and be down as most people tend to get. For many years I was down. I was out. I was bloody pathetic. I also worked in the mall and hated all those happy families buying all those gifts. I hated it all. I loathed Christmas. I'm just being honest. I was alone and I let everyone know my pain just seeking an ounce of pity; which just revealed how utterly pitiful I really was. I saw what I didn't have and that became my focus. Are you letting it become yours? It will if you let it.
As the years went by I became accustomed to being alone on the holidays. I started watching people with their families and then it hit me; so many are faking it! I saw it. As I saw that I was shocked as to how many people started sharing their stories of the holidays and how blessed I was to be alone! Who would have thought being alone could be a blessing? The more stories I heard the more I saw them different. The more drowning in sorrows the others were that I hadn't seen before. If you are alone have no fear- there are wonderful things about being alone on the holidays! Just ask one person shuffling through the mall or the grocery store and look at the exasperation covering their faces and you will see. It will take less than a minute.
The most ironic thing was that after being alone I met my biological family. I was introduced to entirely new traditions with an entirely new family; that was my own family. Live through that! They are amazing people without a doubt  it was just a transition going from one family and their traditions, to just me and my own; to something entirely different with other people. But such is life. Holiday forgiveness.
As I started studying the Bible and the real story of Christmas I experienced yet another change. The truth opened my eyes to what people are blinded by. The tree, the lights, the gifts, the time of year Jesus was born compared to what is celebrated. Christmas then became something I had no interest in celebrating. Why would I? It's not even Biblical but shhh….. don't tell anyone. Or perhaps you already know.  I reflected back on the first time a Jejhovah Witness told me that he was just lucky I didn't have a baseball bat as I really did just want to hit him; but that is how religion blinds people from the truth. It bound me. But the best news is that Jesus didn't die so that I could have a religion! Then I learned something else that was surprising!  Did you know that Christmas used to be outlawed in America? Yes. It was considered an introduction to gluttony therefore it was outlawed.  I started seeing Christmas and the celebration entirely different. If you do your own research you may too. Again; holiday forgiveness.
And today marks yet another holiday season where I am not making 9 different types of candy and 15 different kinds of cookies for 150 people. It marks another year where I am not frantically freaking out over what to buy someone who won't even appreciate it. It marks another year where I am able to celebrate the day in peace and quiet and not live in debt or expectation of being what others believe I should be because they haven't yet done their research. And I must say there is freedom in that. Holiday forgiveness.
So if you are feeling lonely or down and out; let it go. Forgive those who have passed on in your life for not being there to celebrate with you. Forgive yourself for trying to live up to expectations of those who aren't even enjoying what they are trying to live up to. Forgive the stores for manipulating you into buying into all the shopping. Forgive your religion for continuing to perpetuate a lie that has kept you in bondage. Holiday forgiveness.
Celebrate the holiday season as one. One person you are with an impact. One person you are with a mission. One person you are with all the time in the world to celebrate a day without any interruptions with Jesus because most are too busy celebrating church. One person you are who has the power to create and mold your special day to be whatever you want. One person you are to get that jump start on your next dreams and goals. One person you are to see that one day out of the year that people freak out over is not worth it. One person you are with the ability to a blessing to those who need you. One person you to celebrate holiday forgiveness.