Stores are filled with deception at every turn. Their goal is for you to part with your money of purchases you didn't intend, to get more in debt and eat items that are not designed for your best health. Being a wise consumer will help you not only save money; but also time and your health too.
Father in Jesus name please forgive me of my sins. Father in Jesus name I thank You that You are with me as I enter this store. (name of store)
I speak forth in Jesus name that:
You protect me, You guide my steps, You reveal only to me what I need in this store.
Every single thing You reveal I need is available and where I will see it as you reveal it to me.
I buy nothing that I do not need and that my eyes are shut to all temptations.
Every spirit entering through soundwaves is rebuked and all portals of entry to me are closed.
All spirits in this store not of You are rebuked now and must flee from me now in every direction.
All familiar spirits are rebuked from attaching to me, all foul smelling spirits are rebuked from entering my hemisphere; and I rebuke all spirits of confusion, chaos and distracting  from surrounding me.
Every following, watching, hovering spirit I command them to leave my presence right now.
Every aisle I am in is filled with peace.
No watching cameras or recording devices will be able to gather any information about me and that my phone (if you have it with you) appears scrambled to them in Jesus name.
I have favor when I approach the checkout there is no line, the cashier is the one You assign and that there are no mistakes on my bill of any kind.
That I am only in this store  the exact amount of time that you deem necessary, that there are no spirits that cause me to linger or loiter and that what I am here to accomplish I accomplish with success and protection.
As I leave no spirits will follow or attach to me and that all ties to this store are cut in Jesus name.
I thank You Father for being with me in this store and for all You have blessed me with and that as for all this in Jesus name. Amen and Amen.
God desires all round prosperity for his children; and the enemy despises it. God's prosperity is a fullness of all of what He has for His children.  The more we increase in Him the more we increase in prosperity and His abundance. God's Word commands us to seek Him first in Matthew 6:33 'seek ye first the kingdom of God and his righteousness and all these things shall be added to you'. and as we do we will be more blessed beyond imagine and it isn't inclusive only of money.
We will not lack as we put our trust and hope in Him and what He has for His children is for this time and for all who come forward. Deuteronomy 8:18 tells us that 'God gave us the power to accumulate wealth' and as this is true there is nothing wrong with the wealth or the acquisition of it. It is a lie to believe that prosperity is not of God or that it is not for His Children.
As we all grow spiritually we know that in times of feast and famine we so shall be satisfied and bearing fruit for His Kingdom for all the days of our lives.
Father in Jesus name I thank You that You hear the prayers of the righteous and that all is well with my health and my soul and that power is entering into my life now. I speak forth in Jesus name:
I possess properties that You have for me.
All security men in charge of satanic banks harboring my blessings are paralyzed.
That all appointments of all satanic bankers and managers in the name of Jesus are cancelled.
Your thunder will shatter to pieces all the satanic strong rooms harboring my properties and blessings.
All satanic instruments, the legal tenders and the checks, used against me be completely destroyed now.
All satanic cleansing houses and agents are  roasted now.
All satanic transactions and contracts against my life are cancelled now and rendered null and void.
All satanic networks and computers fashioned against me be destroyed never finding me.
All blood that has been stored up in satanic banks come forth now.
My identity and name are never used for satanic transactions.
All work I do is profitable an produces fruit for Your Kingdom.
Every assignment against the work of my hands is paralyzed.
Every arrow of spiritual deposit and advance payment against my livelihood is returned to its sender.
Every work of my hands receive divine profit now for all the days of my life.
My hands are blessed with the fire of God and all that I do prospers.
The work of my hands is protected with Your hot coals of fire.
Every evil force that is against the work of my hands is rebuked.
Your touch is upon everything I do, create, speak and develop.
Every tree of profitless hard work are uprooted to never grow root again.
All profitless words and deeds be removed from me now.
Every evil load is dropped now never to be picked up again in my life in Jesus name.
Every satanic deposits in my life, business, work of my hands relationships, inventions, and future are drained now.
Every strange hands and legs walk out of my business and work never to return.
The spirit of favor is upon me now and for all the days of my life.
My territory of prosperity is expanded doubling with each passing day for all the days of my life.
Every devourer  assignment against my livelihood, prosperity  and work are cancelled.
You would cause Your ministering angels to bring customers and prosperity in my life.
Every spirit of error must leave now to the abyss forevermore never to return.
Every business relationship will prosper and no contracts of of jealousy or corruptness will be enacted in Jesus name.
Increase my abundance in every area of my life for Your Name's sake.
Every evil legs on my finances, evil powers keeping the copy of my registration certificates, every operational curse are broken now in Jesus name.
An increase in anointing for money yielding ideas, witty inventions and creativity to flow to and through me for all the days of my life.
Every spirit of fake and unprofitable investment are rebuked in Jesus name.
Every effect of strange money on my business and work is neutralized in he name of Jesus
All satanic hosts against my prosperity receive blindness to never recover.
All hindrances to my prosperity be electrocuted in Jesus name.
Every mistakes is an opportunity to testimony to Your greatness.
All who attempt to hinder my prosperity to lose all theirs now and for all their days.
I command all my buried blessings to be exhumed and produce now.
I command blessings from all people regardless of nationality or faith to bless me.
All my financial miracles locate me now and be perpetual.
Every blessings attached to my place of birth, be released now in the name of Jesus
Use all the people in my environment to bless me and let anointing of prosperity fall on me in the name of Jesus and transfer to them as they bless me for Your Name's sake.
I command all hindrance of the enemy blocking my prosperity to be destroyed now.
All darkness in every area of my life are driven out now in Jesus name.
You shield me from every form of deception.
Increase my wisdom and understanding to the things of You.
Remove all powers that did not originate from you.
I renounce the kingdom of darkness and embrace the kingdom of Jesus Christ in the name of Jesus.
I am loosed from all spirits of greed, power, politics and corruption along with all their influence and impact in my life.
I apply the blood of Jesus Christ to break all evil curses.
I am anointed with fresh oil from heaven in Jesus name.
Holy Spirit expose every strongholds hindering revival and expansion in my life.
I divorce every satanic spouse in attempting to operate in my life now.
Your fire is released on every demonic child in my family in the name of Jesus.
Every spirit of slavery and hardship in my life are rebuked now.
Every spirit of delay and hindrance are rebuked and You move me into Your Kairos time.
I rebuke every anti-breakthrough spirit and strategies in Jesus name.
The hands of evil will refuse to perform their enterprise and operations in any area of my life in the name of Jesus.
No spirit of compromise will enter into any area of my life in Jesus name.
I pull down all strongholds of evil and diminishment over my life and the lives of members of my family in the name of Jesus.
And Father in Jesus name I thank You that I am free and loosed from all bondage of the what would have held me back, that I am fee to prosper and walk in the full power You have given me to be a blessing to those I come in contact with so they too can be a blessing to those they come in contact with all for the expansion of Your Kingdom and for Your glory. I thank You for all these things and pray them all in Jesus name. Amen and Amen.
We stand in agreement with you as you prayed this prayer.
For more about the 3 components required for every prayer:
The enemy is nothing but a liar and accuser and wants nothing more for you than to be broke and resenting prosperity. It is all against God's Word where it reads in Deuteronomy 8:18: "And you shall remember the Lord your God, for it is He who gives you power to get wealth, that He may establish His covenant which He swore to your fathers, as it is this day."
God gave us the power to accumulate wealth and the enemy wants nothing more than to destroy your thoughts and abilities to do just that.  We must be alert and not deceived by increasing in prosperity. May this prayer help you increase in your thinking with limits of God removed so that in all things you are prosperous and well in your soul.
"Father in Jesus name I ask that You forgive me of my sins. I thank You for Your mighty deeds of old, for Your Son and this time to be together.
In Jesus name Father I speak forth:
You help me to submit to Your will and plans for my life
You increase my alertness and awareness in my place of work and with my finances
All my business interactions and deals glorify You
Your angels lift up my business on their hands so that it does not strike its foot against a stone in the name of Jesus
All my decisions in business originate Your Holy Spirit in the name of Jesus
Your influence be upon every decision I make and every person I interact with
I receive and increase in productivity and profits in my business transactions for Your Name's sake
The spirits of broke, poor, and poverty are cast out now to the abyss now and forevermore and that void is filled with Your Truth on the matter
My business continue to grow and expand in the name of Jesus so You are glorified
You lead and guide me with wisdom and direction  at all times with this company and decisions
Everything I put my hand to in this business will prosper and have good success in the name of Jesus
I reject every spirit of uncertainty and confusion in the mighty name of Jesus that would hinder any and all business decisions and impact growth
Every curse of failure is broken and replaced with success
My business is removed from the dominion of the powers of darkness
Your angels operate overhead to overthrow and bind all satanic operations against my business so they can't interfere with its success
You anoint my brain to prosper after the order of Bazaleel the son of Uri, the son of Hur, of the tribe of Judah
The anointing of fire be in all my writings, thinking and organization
Every spirit of anger, lack of co-operation, wrong judgments, contentions and disloyalty among staff are removed  in Jesus' name
This business You have blessed me with becomes a channel of blessings and a foundation of life for other business in Jesus' name
You anoint all letters emanating from us for help go forth accompanied by divine favor, angelic transportation and positive results
Every word curse that I have been issued against the business in Jesus' name are reversed
You assign ministering spirits to go forth to minister on my behalf and bring in trade
You give me the wisdom and ability to understand righteousness and fair dealing in business
You fill me with grace to remain diligent in acquiring knowledge and skill in areas in which I am inexperienced
You bring my business prosperity and expansion in the name of Jesus for Your Name's sake
That the devil will have no control over my finances in Jesus name
The devil will not be able to steal my finances in Jesus name
You give me godly counsel, knowledge and wisdom in business operations
Those who would defraud or cheat me be put to shame and confusion in the name of Jesus
Those who would plan to steal from my business be put to shame and confusion in the name of Jesus
Your face will shine upon me and enlighten me and be gracious unto me in the name of Jesus
You will bestow Your favor upon me in the name of Jesus in all my business transactions
You will make me a blessing to my family, neighbors and business associates in the name of Jesus
You bring me to find favor, compassion and loving-kindness with all my business contacts in the name of Jesus
You cause me to obtain favor in the sight of all who look upon me
All I do in my business is for Your Kingdom and glory with a spirit of excellence in Jesus name
You give me innovative business ideas, strategies and operations that lead to success
The Spirit of creativity increases within this business and all employees.
I thank You Father for blessing me with new thinking, new ideas and expansion that will magnify You above all. I thank You for all these things and pray them in Jesus name. Amen and Amen.
We stand in agreement with you praying this prayer in Jesus name.  Do not give up, give in or be moved by anything other than His Spirit!
God bless you
Julie Blair Ministries
2019
One of the things about unforgiveness is how it's tied to finances. If you are believing God for a financial breakthrough and it hasn't yet happened; there is a reason. And it isn't because you don't work hard or enough. There is always a reason and most don't recognize the element of forgiveness. Most people don't get this. They simply blame God will increasing their level of bitterness and resentment and refusal to forgive. Oh how the cycle continues.
God's Word is clear and no it doesn't change because we may not like it. It's us that must change and in His Word there are a few requirements in order to receive His blessings. Obedience to His Word is one such way and well; forgiveness is a command- something to obey.
In Matthew 6:14-15 it tells us, 'For if you forgive other people when they sin against you, your heavenly Father will also forgive you. 15 But if you do not forgive others their sins, your Father will not forgive your sins.' (NIV)
So- if you are not forgiving God won't forgive you. Period. So that peace you want, that joy that's been lost; that breakthrough in your finances. Yeah it won't come. It can't. There are no rewards for disobedience; regardless of what the world tells you. If you treat others with unforgiveness how would you treat the finances that God would bless you with?
Now the other caveat to this is that it isn't about just forgiving and forgetting. There is a step further and one that many miss. They spend their time 'forgiving' others and sure that is required except Acts 3:19 gives is more that must be taken into consideration. "Repent, then, and turn to God, so that your sins may be wiped out, that times of refreshing may come from the Lord,…"(NIV) Most people who have to forgive also need to repent because more often than not there is the harboring of unforgiveness which is a sin against God, there is bitterness, resentment; and all the other cousins. With all this turmoil operating how could God bring storehouses of financial blessings your way?
You see; God has plans for you there is no doubt. His Word is clear. The financial breakthrough will be able to enter when there is obedience. When I forgave my mother for all she had done to me I was also freed financially; and also in my faith. Before forgiving my ideas and thoughts toward money were distorted. It would have been a total set up by God to financially bless me before I fully forgave because if the order came from God for me to give to my mother- I never would have. Seriously I would not have. I hated her and who wants to give to people they hate? If you are going through a divorce and you haven't yet forgiven and God tells you to give your spouse 70% and not 50% would you? Or would just resent every minute of it? Would you actually do it? Or would you just justify all the reasons why the other person is not worth it? Would you then have your list of all the stuff you have done good and that it all should be yours? Yep- now do you see the pickle you put yourself in? I had to be healed of all of that because my mother has great needs and I didn't want to give once cent to her; and now that my heart and life have been healed and restored being a giver to her is now part of who I am. It is you too you just may need to get there.
God can't bring to you all that He wants if you don't let Him. If you want breakthrough in any capacity it will require you taking the step toward Him as He is waiting; just waiting to give you everything- and yes including a financial blessing. But if God can't trust you and you choose to not trust Him then you are at a stale mate. No one wins. There is no breakthrough but only breakdown. Breakdown in your life and state of it; along with in some ways breakdown in impact for God's Kingdom.
He didn't intend for you to be poor and pride yourself on it like many Christians do. They wear it like it's an honor and then live so selfishly in fear because if they were to give they won't have- yet in actuality they will have more! But it starts with being obedient in repenting for harboring unforgiveness, asking for forgiveness and then walking and living in it. As you experience breakthrough; your finances and everything else will break through too.
For more about forgiveness watch 'Living in Forgiveness' weeknights at 9:30pm CST on the UANetwork.
In today's economy businesses need an advantage; no doubt about that. There is much competition and too many choices for consumers to simply go elsewhere. Some companies focus on being faster while others pride themselves on customer service. All of this is great; except if the employees are living with a hidden secret it is to the downfall of the company. The pitfalls of unforgiveness in business are drastic and not to be hidden any longer.
See; unforgiveness kills. It's a heart condition that spreads like cancer yet most people recognize it not. If you want your business to flourish deal with the root that is causing the problem. Most problems people have it not external but internal.
1. Unforgiveness decreases cohesiveness among employees. Unforgiving people are not pleasant to be around. Period. If your desire is for your employees to get along and to work as a team; each person is accountable and responsible for what he or she is bringing to the table. If any person in the team allows unforgiveness to enter; then count on the rest of the cousins to come to: bitterness, resentment and perhaps a little bit of anger. It's hard to expand and grow together when internal strife is what is sitting at the meeting.  It's hard to move toward a healthy positive goal for a company with internal baggage not dealt with. Sure you may think you can put it aside but if that were the case there wouldn't be so many angry people living in nursing homes! Time doesn't heal wounds- forgiveness does. Forgive and deal with it for the sake of everyone around you.
2. Unforgivenesses negatively impacts the level of customer service. Customer service is a vital part of any business an if your front line employees are suffering from unforgiveness; chances are the customers feel it. It comes out in the form of impatience, irritability; and again the cousin of bitterness. The other carry along symptoms are some jealousy and envy.  Those living in unforgiveness are known to typically have a difficult time serving others because of the baggage and burden of what they carry. Sure one may try to be nice; although most don't need a degree to spot a phony! I remember working in retail paying my way through college and the holidays were especially tough. I hated seeing all the happy people in the mall shopping and being together. I didn't have what they had and I was jealous and envious. It carried into my level of service. I couldn't see it at the time; although of course hindsight is 20/20. I share this with you so that you and your team can deliver the best service with the best right people in the front lines. As forgiveness changes the hearts; it changes the service and the level of it.
3. Unforgiveness inhibits promotion. Because unforgiveness keeps people hindered in relationships; it's hard to climb the ladder. Not playing well with others is a sign of unforgivness because those living in it are good at being victims of the past. What must be recognized is that everyone has a past and until it's overcome through forgiveness; the level of promotion will probably not be likely. Promotion includes the ability to lead and if you can't properly get along with yourself then who else would want to be along for that journey? Those following or attempt to would merely suffer the consequences at the hand of someone your unforgiveness.
As a result; unforgiveness is something to be taken serious in a personal and professional life. Most think it's just something to be talked about perhaps once a year during the holidays at a church here and there. The thing is that it is vital to the success in life. It is vital to the success in marriage an the health of it. And if you want to be climbing the ladder, to be a leader; to be the next best CEO forgiveness and unforgiveness alike will have that impact on you and your business. Make the choice today to make forgiveness the priority for you and the health of your employees and their better health will impact yours.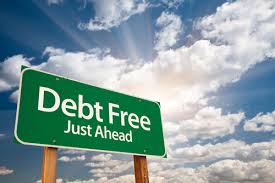 It's something written about and talked about everywhere. No I'm not talking about not sex; not today. I'm talking about money money money. The focus on money. The acquisition of money is everywhere.  And in the end; people are broke. People are miserable.
A friend of mine shared with me a business conference where the attendees paid $500 for entrance to the event to listen to speakers who simply used their presentations to pitch them to think they needed to spend more money; because $500 wasn't enough right?  The money trap is everywhere.  There is always someone somewhere wanting your money. Do you see it? Or do you just accept it's life and give it freely?
If you are one who fell into the money trap it's time to forgive. Forgive the system as it's certainly set up for you to fail in the big scheme of things. Forgive yourself for falling into the money trap that you need a new ipod-every 6 months. Forgive yourself for falling into the trap that another new BMW lease will make you cool. Forgive yourself for trying to acquire wealth to impress women who still won't be happy with all you have or have to offer. Forgive yourself for believing the lie that bigger breasts will get you a husband. Forgive the trap you fell into that got you to spend money you didn't even need to in order to live a life you most likely aren't loving!
Forgive yourself for falling into the trap of believing that the more money you have the more of a man or woman you will be.  That is a lie! The money in your bank account does not make you who you are. You may disagree yet it is written that it's harder for a rich man to get into heaven. Shock right? Money doesn't make you what you are- it just makes you more of what you already are!
Look in the mirror and reflect on who you are, where you are; and where you are going. Are you truly willing to sacrifice family, time; and your life to get money or more of it? In reality it's not the money that people want- it's the idea of the power it will get them and in the end those with more money still have issues. Those with real wealth recognize that it isn't about proving to others that they are worthy because they grasp that their value isn't based upon dollar signs. Do you see this?
Our society is filled with advertisements all to suck what you have earned right from your wallet; and without you even seeing it. And if you aren't seeing it you won't see it because it's all set up to make you not see your money leave. Start using cash and you will have more money. Studies reveal that those who use debit cards spend 20% more on a monthly basis.  Don't fall into the trap of money because in the end it will enslave you. If you are already enslaved; there is hope! Forgive it and yourself and get free.  There is nothing more freeing than being free of money and all it's trappings!