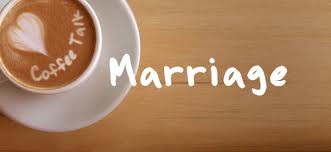 A few days ago I delivered a lecture about the speech making process. As part of one of the activities I conducted a brainstorming exercise on the topic of marriage. The purpose was to list as many thoughts and ideas about marriage as possible within a 5 minute period.
Writing down all the items they ranged from divorce to divorce rates, the definition of marriage, children and man cave. Some took it serious while others had a little more fun and tossed out ideas like dating even though he meant his spouse. We continued with arranged marriage, culture and where to live. Through this 5 minute time session much was explored.
Upon completion we all looked at the list. A lot of items listed and they thought they did a nice job. One would think as the white board was filled with plenty of items to move toward the next step in the speech making process. This was until someone pointed out that 'love' was not on the list. How could that be? True enough; I looked again at the list and nope 'love' did not make it.
How is it that in a discussion of ideas about marriage that love does not equate? What really does that say about where we are as a society? Of course after everyone realized this it surely had to be added but the point remained. Love was not one mentioned.
Should we be upset or surprised at the current divorce rate if when we talk about marriage love doesn't make the cut? What then is marriage about? Just signing a piece of paper for better health insurance or saving a few bucks on rent each month?
It's a sad day when the reality is how little love counts in what should be the most important relationship in a person's life.  It's also sadder when someone in the lecture says that a marriages survive on money and not love.  If this were true the divorce rate wouldn't be what it is. So this begs the question: if you were delivering a speech about marriage what would your three main points be?