It's a funny thing what people think of one another. If you are like them you are cool; but yet the minute you aren't well; you just aren't so cool. As if that matters right? Your level of coolness is based upon others- while theirs of course is not.
And so in these times if you are a Christian and one with a mouth; and one not afraid of standing up for the entire Bible there will be times when people will come against you. They may call you names and guess what? It doesn't matter. It really doesn't. Those words spoken over you 'not' Holy Spirit commanded are really just dead words. There is no life so don't give any life to them. When the world labels you intolerant just rejoice. Rejoice in the Lord for that it means the world knows the Word you stand on!
Stand firm on God's Word and know that it's ok to be intolerant. Don't tolerate sin. Don't tolerate anything less than God's full word because the moment you do; your life will be changed. We can look at the change from Adam and Eve when they tolerated disobedience and idol worship. We see what David lost the moment he fell to temptation.
You are the example for someone else and right now at this very moment an answer to a prayer someone else is praying. But if you are too scared of sharing Jesus and His message, too fearful of offending others in His name- then what example are you? If you are too shy then just remove that in the name of Jesus and ask Him to give you the words- and He will. All you have to do is ask. And then share. And finally; be not ashamed of following Jesus and speaking His Words- for no weapon formed against you can come to pass. God bless you brothers and sisters in the name of Jesus. For more about growing in Christ visit www.julieblair.com
Image belongs to Cardens Design Photography.
I remember years ago stepping out on faith and in big ways. I surely had no clue what I was doing; and still at times feel that way. Perhaps you do too. You want more yet don't know how to get it. Increasing your faith and hearing from God is possible it's a matter of you choosing to pursue it. It's there- waiting just for you.
When you make the choice to step out know that nothing in your life will be the same. You will have experiences that most don't or that some dream of yet never get serious about. You will be stretched in ways you couldn't have imagined and to the limits you didn't know existed. And God will be with you the entire way. You are not alone and that too was something I had no clue about. I was used to being alone so the idea of God actually being there was new. Now I get it and I pray that you too receive that you are not alone. Sure scripture tells us this in Deuteronomy and in the Psalms but reading it and receiving it are two very different things. It's no different than knowing soda is bad and then not receiving the message and drinking too much. When you receive your life changes.
I share this today as one large testimony of how God worked in my life when I knew not much about Him, walking in faith, how to hear from Him or even what trust was like. The Lord carried me and I know He will you too should you get out of your way to allow Him too.
Remember these simple words: Talk to God. Step. Repeat.  God will do the rest.
______________________________________________________
Today's Scripture
Hebrews 10:22 let us continue to come near with sincere hearts in the full assurance that faith provides, because our hearts have been sprinkled clean from a guilty conscience, and our bodies have been washed with pure water.
______________________________________________________
Forgiveness Tip #22
Forgiveness is an act of obedience that demonstrates love.
______________________________________________________
Julie Blair is President of Julie Blair Ministries that helps people mature in Christ. To learn more about going deeper in Christ or to have Julie speak to your church or business visit www.julieblair.com
All images belong to their owners
For more about growing in Christ visit www.julieblair.com
How's your faith? Seriously how is your faith? On a scale of 1-10 what would you say it is? You may say it's ever changing and when we look at the widow with the oil in 1Kings we see hers too was flip floppy even though she experienced miraculous things in the presence of the Lord. How soon we forget His goodness. Measuring your measure of faith will help you stay not only in His presence but also remembering all the good He has done for you.
In examining the widow most focus on the never ending jugs of oil and water that God provided. I get it. I just started looking at the gaps in between that. You see; she was faithful- to a point. She followed what the prophet Elijah spoke to her as we see here in 1Kings 17:15 "She went away and did as Elijah had told her. So there was food every day for Elijah and for the woman and her family. 16 For the jar of flour was not used up and the jug of oil did not run dry, in keeping with the word of the Lord spoken by Elijah."
She followed and God worked it out. When we believe it's amazing what happens isn't it?
Now when we don't believe we too see what occurs and how easy it is for the enemy to steal our thoughts. Let's examine verse 17: 'Some time later the son of the woman who owned the house became ill. He grew worse and worse, and finally stopped breathing. 18 She said to Elijah, "What do you have against me, man of God? Did you come to remind me of my sin and kill my son?" (NIV)
How quickly it was forgotten what she just experienced by the Lord. He just supplied for her and well; that was then right? How often has God supplied for you and you forgot?
How often have you witnessed God's grace, goodness, mercy, miracles, signs, wonders and still missed it?
It wasn't until the end after God revived her son that she got it. Imagine though if she got it the first time; would God have needed to take that step? Would Elijah have had to experience that as well? When we keep our eyes focused on the Lord with the amount of faith that is becoming of all of us it's incredible what increase in every good area of our lives we will have to share with others.
So today; pray for an increase in measure of faith and then watch what God does- and then remember to share it with others so they too can grow in their measure.
______________________________________________________
Today's Scripture
1 John 5:5 Who is it that overcomes the world? Only the one who believes that Jesus is the Son of God.
______________________________________________________
Forgiveness Tip #19
When you forgive you are no longer tripping over the past but are moving from the present to your future.
______________________________________________________
Julie Blair is President of Julie Blair Ministries that helps people mature in Christ. To learn more about going deeper in Christ or to have Julie speak to your church or business visit www.julieblair.com
All images belong to their owners
In the wake of tragedy or any life event that hits the hearts of people typically one of two things occur: they either turn toward God or turn from Him. One is in seeking understanding, peace and solace while the other too is seeking of understanding although in more of a justification of proving that God is a god of hate. The question based upon the latter is what happens when you believe God hates you? I can answer that.
Growing up I experienced dysfunction on many levels. With my biological mother as a toddler we lived in a car and then she abandoned me. As a child being ripped away from my mother and put into the back of the black car on that day with no toys or blankets with the CIA looking people I experienced rejection and its damaging effects beyond what any toddler ever should. If a mother doesn't love her child then how could God? If God is love and my mother left me then did He not fill her with the capacity to love? And why was I the one who suffered because of it? For years I couldn't grasp the love of the Father because of the lack of love from both mother and father.
Now on the flipside I spent 2 years in a foster hone where they truly loved me and I loved them. It was beautiful; probably what most experience in life as children. I was happy and had a family although it wouldn't last. I was taken from that family too; the one that loved me but at least I had the experience. I was graced with the experience of love and it was beautiful; I just wish it lasted longer. The only reason why it didn't was because the court paperpushers deemed my foster parents Bob and Emily Dedmond too old to be adoptive parents. How stupid is that? You can keep a child and love it but someone else determines whether or not you are fit because of your age. And so again what was up with the so called God of love? Was I just the one He chose to pick on for some reason? Was it because it was Tuesday? Or just Sunday?
I was adopted and that too simply revealed to me another level of God's either distain for me or just His pure evil sense of humor. But here is the thing: I get it now. And I pray in Jesus name that you get it too.
I was reminded of the night when I was 5 on my knees newly adopted praying that Jesus would be my escape. Now; don't ask how I knew 1) to pray that or 2) who Jesus was as I can't answer that. What I do know is that in the midst of every trial and triumph He has been with me and He has been there with you too. His Word tells is in Psalm 27 that He will never leave you nor forsake you. That means 'never'. And so what happens when you think God hates you? I'll tell you. You will live like it:
1- Your ability to love will not be evident. It is not possible to love without Jesus for His is love. There is a difference of living in love and hate and when you turn your back on the Lord you stop all flow of what is good because His Word also tells us that He withholds no good thing. Love is a good thing and without it; there is nothing. Absolutely nothing.
2- Your outlook will be death and not life. Have you ever been around someone who sees the glass empty? Forget half full but just empty. And of course it's cloudy too and dirty and funk filled on the bottom. Yep. No life because there is no God. Death is all consuming just as life is yet one produces and multiplies and the other steals and diminishes. When I believed God hated me I lived in turmoil of a downward spiral because of the pain. It was the lies I believed and not the Truth that kept me with the devil's outlook. I was in essence; a tool used by the devil.
3- You will find every way to justify the wrong to prove His hate. Oh yes this is a big one dear reader. When things go wrong it's so easy to find all the other wrong things. I did that for years; decades to be exact. Unforgiveness is the open doorway that also keeps your eyes distorted to the truth. It's easy to see everything negative when you are looking at it. And of course God is just a god of hate wrong because people choose sin and turn their backs on Him never mind the free will part of the equation. Everything in my life for so long was just to justify how right I was in saying God hated me and sure I had enough ammunition to prove it; although I can surely attest that I have more to prove He is a God of Love instead.
4- Your life will lack joy, purpose, peace and direction. When you turn your back on God where will you go? What will be the purpose of your life? Spreading death? Sure right; because what else would you produce? It's not like there would be joy or purpose when God hates you so you think in your mind. It can't be right? God created you for a purpose and without Him how can you know that that purpose is? It's not like the universe really is going to tell you- let's be real. The God that created the universe is bigger than the universe so trying to go to something lesser of God is a waste of your time. Just go to the God of world and you will see. But yet if you think He hates you the lies will take hold and keep you trapped. Rebuke the lies as you are worth more than that!
5- You will move further from Him. When you believe and receive the lie that God hates you; you will only move further from Him. You can't move closer now can you? Think about it: if you hate someone or believe someone hates you it's not like you are going to edge closer right? What would be the point? And so on it will go you moving closer from the Lord because you experienced the issues of life or a tragedy that disrupted it. It happens to us all I can assure you. You are not alone and sometimes it's the tragedy that is used to bring is closer to Him. Don't lose that opportunity by letting lies become truths.
6- Your days will be shorter. When you think God hates you your days will be shorter. Not only this they will be shorter on so many levels. Your purpose-smaller. Your joy- less. Your outlook-tiny. So what is lengthened? Nothing. Living for death isn't living so know that God is on your side and He has the best in store for you. Just look up and you will see. I did and it's beautiful.
7- You will miss out on experiencing and seeing the beauty and heart of God. For the longest time I couldn't understand how this God; this oh so powerful God would let children suffer. I couldn't understand why He would allow me to experience such pain and loss day in and day out. Why would He allow abuse, loss of a baby, loss of loved ones; lack poverty pain. Why? I struggled with that for so long because I just didn't get it. Until one day I did.
You see; it wasn't His intent at all for us to experience it. Go back to Genesis. Read the beginning and you will see. God created us to be in relationship with Him and for us to experience His love. Because of the choices of Adam and Eve (which by the way her name didn't come to be until after they disobeyed) we are born into sin. We are born into a nature of rebellion. We are born with choices to think what we want and to accept the Truth or the lies. When I started understanding and receiving that God loves me and that He doesn't hate me my entire life changed.
God is on my side and He's on yours too. In the midst of trials and tragedy He is there; wanting to comfort you-to give you peace. Remember He gave His son for you so He too knows loss and the emptiness which is something I hadn't thought of myself for a long time. God wants more of you than you can imagine so He can pour more of Him into you. Let Him. Let Him show you just how much He loves you. You will never be the same in Jesus name.
______________________________________________________
Today's Scripture
Romans 8:31 'What, then, shall we say in response to these things? If God is for us, who can be against us?'
______________________________________________________
Forgiveness Tip #15
Forgiveness shows others you love them more than hate their mistakes.
______________________________________________________
Julie Blair is President of Julie Blair Ministries and host of 'Living in Forgiveness' television and radio programs that airs daily  to over 3 Billion people on 5 continents.  To learn more about forgiveness and the love of Christ or to speak to your church or business visit www.julieblair.com
In today's unpredictable society; one day you have it all and the next day your next elected politician steals it from you. What will you do? Trust in the failing stock market? Stock up and head to the hills? What will you do? Where will you put your trust? Your 401k? Let's hope not! Your return is too unstable to predict and well; I'm not a betting woman when it comes to the money game. The one area of trust though is that God will provide. God's Word never fails and while it took me years to figure it out; praise Him that I did.
I have many testimonies of the goodness of God but this one takes me back to a time when life was really interesting. I was just kicked out of a church by nasty emails calling me names when I shared that I needed some time alone with the Lord and I didn't really know may people in Dallas. My income dropped to less than my rent after I had just moved to a larger place for my mother (who stood me up on the move) and I had no way out. I knew that sharing this with many people would only deem me crazy so that wasn't really an option. No. This was something to be worked through with only Jesus. Perhaps you have been there.
For 10 months He carried me. I didn't know where anything was going to come from. None. He provided in ways that only He could; and always in His 'perfect' time. All I was required to do was trust. And believe me the trusting was the hardest; although He never left me. He will never leave you either.
See; it's one thing to say you trust the Lord and then use credit cards as your backup and another thing to have absolutely no means whatsoever! When you don't have credit cards; when you have nothing but Him you will need to make a choice. And you better choose quickly- and Him.
There will never be anyone who can carry you through anything like He can and like He will. No one. And so I share this as some encouragement for you to know that in the midst of your trials He is with you. He always has been. He has loved you and will continue to do so. He will provide; so long as you let Him.
What's your testimony? What can you share?
For more about love and forgiveness in Christ watch 'Living in Forgiveness' Monday-Friday at 9:30pm CST on the UANetwork.
Image belongs to Karen Holland 2009
Have you ever noticed in society how much hatred there is toward women? And toward men? The resentment about everything and how much we objectify one another. Where did this come from? It started in Genesis if you must know the truth. You see; Adam and Eve were 'Adam' before the fall. It was after the fall that they became separate. And once separate everything changed.
Ever notice that men think women talk too much and men don't listen? Sure right? Well; Adam lost everything when he listened to a woman; including his manhood. She was like the seductress in Proverbs and led him straight to the grave. Never mind it was God who ordered Adam to take care of everything in the garden right?
The woman lost her protector in the man and now women today see that men don't protect them; so what do they need them for? They can do it all on their own and think they are oh so independent! The lack of respect for men has dwindled so much so that the New York Fashion Week has men parading in skirts!  And all the while the enemy sits back and laughs at how stupid people are!
The good news is that there is a solution. There is. It's Jesus. He came to set the captives free and that means free! It is through Him we can love, forgive, be restored; and cherish and respect one another. It is through Him that all things can be done- the impossible possible! It is through Him that lives will be changed and it starts with you making the choice today to give up your false ideas, your false independence, that pride, that fake strength; and all the other pretenses you live by that you don't hide very well.
It's time to step it up and live like you are worth something- because you are. You are worthy of the Sonship that comes with being a Son of the King Most High. It's time to repent and seek forgiveness of the treatment of disrespect of men and the hatred of women; so that times of refreshing may come. And we can look around society and see that we need refreshing!
Ask yourself this: If Jesus treated you the way you treat others where would you be?
Listen and watch 'Living in Forgiveness' daily at 12pm & 9:30pm CST.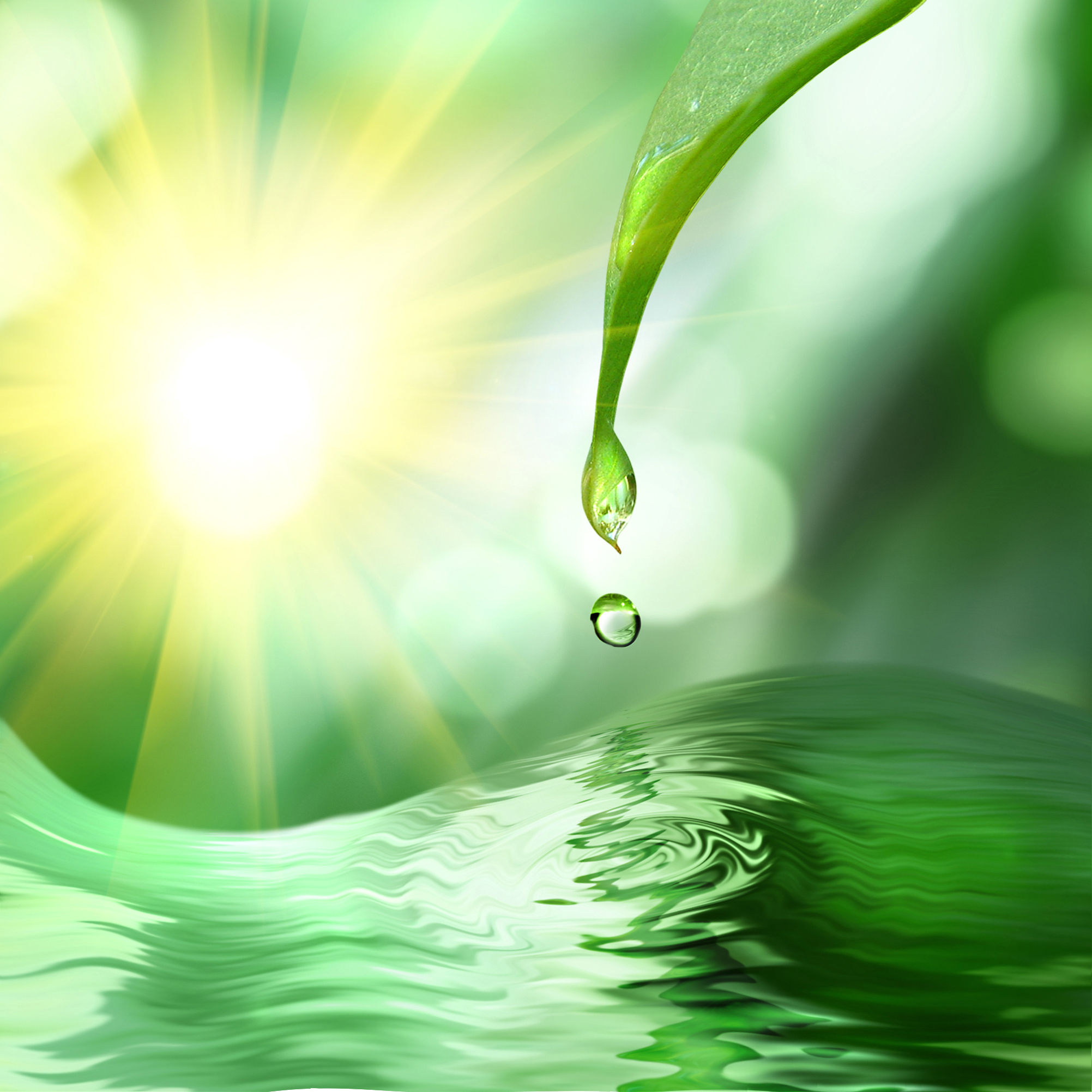 Many people who experience spiritual abuse aren't aware of it in the beginning or in process, else why would they be in it in the first place. Reconciliation of events that occur over time require forgiveness and through that come healing and restoration.
See; those who are abused don't wake up one morning and go search for the abuse. People don't t wake up one morning with thoughts of 'Let me see who I can find to hurt me all in the name of Jesus. Let me see how that would feel for a years.' People don't just knowingly do that.
It's what happens though. It happens all over the world and on a daily basis. People get involved in churches, Bible studies; groups of people whom they begin to build relationships with and over time things change. The abuser is the one in charge and leading people down a path; that most of the time is about his or her agenda. The unsuspecting attendees are all about the mission at hand. They are happy to be a part of doing something for the greater good and life change is just part of the process. Never mind the change more often than not is not the change anyone would want to experience.
It isn't until things happen and eyes open that the reality sets in. It may be a person speaking the real truth, something that you now pay attention to that you have been hearing for years; or just that you get to the most absolute lowest point of your life to where suicide is the most freeing way out. Regardless; learning the truth will make you free!
It's through learning the truth of the abuse that is probably the hardest. Nothing is as you expected it to be nor can it be. Time has passed. You have passed. You are no longer who you were to do what you were called to do all those years ago and you can't get them back. Time; is gone. How do you reconcile that? How do you reconcile what you have lost? How do you reconcile what you gave up and what was stolen from you? Simple. Forgive.
It is one of the hardest things in life to forgive. There is damage beyond what most people can grasp or understand. People took advantage of you and while they did it; you too were there. You were willing to be a participant. It was your vulnerability that allowed you to be in that position in the first place. Forgiveness will remove the pain to allow you to go forward.
Forgiveness will reconcile you from the past. It will not get back those lost years. But it will give you much to go forward with. It will free you from any attachment to those who abused you. Forgiveness will free you from the choices you have made. Forgiveness will allow you to see your new future in the way that you were probably able to see it long before your abuse began. While a process; forgiveness will set you free. Forgiveness will reconcile you with who you used to be and the real you to where you are going.  And if you want to get going-forgive and be reconciled. You don't want to lose more time when your future is waiting for you.
When people have been abused by religion, their pastors; or their church there are many lessons to learn. Spiritual abuse requires forgiveness on numerous levels. Many don't see it; and most don't know it's occurred to them.
Every single person who has victory over spiritual abuse has a testimony. Those testimonies are nothing to be ashamed of but rather celebrated because there is victory in all things. It's a matter of perspective and your victory may be just what the person on the subway next to you is needing to hear about. The lessons are many and I begin with a few simple ones:
1. Forgive. Forgive the spiritual abuser and forgive yourself. Both are lessons that are needed to be learned and master so not to be repeated.
2. Know the Word. Your pastor may say this or that; but so what? If what that pastor is not lining up with the Word of God and you follow it; you are in trouble and in more ways than you think. Your life is your responsibility. Knowing the Word helps you spot counterfeits or the wolf in sheep's clothing.
3. Stand up for Yourself. Don't allow someone to control you in any way; especially with the misuse of scripture. If you are not sure what the intentions are; ask. Then pay attention to the answer spoken and 'not' spoken. The answer is always there it's a matter of paying attention to it.
By walking in wisdom you will far better than being ignorant following someone who may or may not have a clue, your best interest; or a personal hidden agenda. You, my dear reader, are the only one responsible for your actions and life so don't be swayed by the ideas and thoughts of others if they are not lining up with the Word. You certainly will be glad you did!
Next up: Forgiveness in Spiritual Abuse: The Signs of Spiritual Abuse
Lies are something of a fascination to me. It's amazing how easily deceived people are by them; without even knowing it. They sweep in our lives and kill with such stealth moves leaving most of us paralyzed for life.
The other day I listened to an interview with singer songwriter Toni Braxton. She spoke much about her personal life; including the abortion she regretted.
Toni spoke about her family and the tough financial trials and the bankruptcy she went through. It was during that time that she got pregnant and couldn't see herself raising a child when she was in the midst of financial fall. She talked about how much she regretted having an abortion and how selfish she now sees her choice.
What captured me was 1) she knew it was selfish, 2) her regret. Those two things speak volumes without a doubt. She continued that she later become pregnant and her child was born with autism. She believed the autism was punishment from God and that yes; she deserved it.
The entire story broke my heart! You see; there is forgiveness. There is freedom for abortion. Jesus died on the cross so that we could be forgiven our sins. And forgiveness knows no bounds. If you are like Toni; there is forgiveness for you. There is forgiveness for your selfish ways. All you have to do is ask. Do not be deceived into thinking that your choice to have an abortion isn't forgivable. That my dear friend; is a lie.
I encourage you today to seek forgiveness because it will change your life. It will set you free. It will remove the chains of bondage. Let it all go! Let go of the shame, guilt, condemnation, self-loathing, regret; and all of rest of the cousins attached. There is no need to continue like Toni and live in shame as she said for the sins that she committed. There just isn't. It's a trap! Yes we all make mistakes there is no doubt although this sin is just as forgivable as all of the rest of them.
There is a future for your life regardless of whether or not you believe it just yet. There is hope too. You don't have to live without it. You don't have to continue to suffer in silence.   You are valued. You are loved. You are forgiven. It's just up to you to get it.