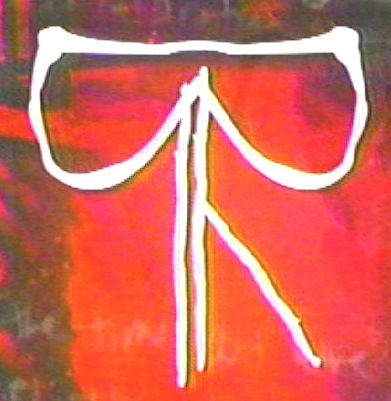 Forgiveness is not easy; just ask anyone. I know forgiving my biological mother for abandoning me was not easy. You have your story and my guess is that your story of forgiveness or the one you are working on is a work in progress. The one commonality is that we all experience hurt. Kerri Rawson is no different. Or is she? You may ask who she is and I share this: Kerri Rawson is a daughter of Dennis Radar. Who is Dennis Radar? The notorious BTK killer. Killer forgiveness for such a day as yet another Friday the 13th.
BTK is simplistic terms is Blind. Torture. Kill. That is what Dennis Radar  before his daughter Kerri was born. He is known to have killed 10 people between 1974 and 1991. The manner in which is performed each act is something that no one would ever want to experience; much less want to learn of as a family member. BTK murdered the Oteros – a mom, a dad and two children, ages 11 and 9. BTK tortured victims and sexually defiled several. He even took one person's body inside Christ Lutheran Church, where he was congregation president. Yes- he was the congregation president!
And so when we look at people, life; and the level of forgiveness required to even get through life one may ask is it even possible? And then one may ask: who is worthy?
People make mistakes. We all do. Some steal paper clips while others have abortions, some cheat; and others commit a few murders. Yet all are guilty in the eyes of the Lord until repentance. Acts 3:19 tells us, '19 Repent, then, and turn to God, so that your sins may be wiped out, that times of refreshing may come from the Lord, 20 and that he may send the Christ, who has been appointed for you–even Jesus.' The first step is repentance.
When one does acts that are deemed unforgivable in the eyes of man it leaves those with things in their minds as this from Dennis Radar in a recent letter from prison to The Eagle on January 26,2015, "I gave up years ago hoping that someone would forgive me and understand." Perhaps this is you. Perhaps you are in a place where you have done something so horrific that you have given up. There is hope for you too!
And so it goes in the hearts of man that forgiveness changes lives. The question is though: are you allowing your unforgiveness to change your life? For Kerri she says this to her father:

"I have come to terms with what happened with you and laid it to rest. I am never going to understand it but I forgive you.

"I don't know if I will ever be able to make it for a visit but know that I love you and hope to see you in heaven some day."
After that letter to her father, Kerri changed. She said that before she forgave him she thought of herself as BTK's daughter but after that she saw herself as Kerri.
Who have you become by the sins of the others? Are you allowing what they have done be your identity? It ruled Kerri and for good reason. She was and is the daughter of one of the most notorious serial killers and has to live with that. Now she does in freedom because his sins are not hers. They simply aren't.
When you reach the point of revelation that forgiveness is there and you show your strength your life will change.  If you are a follower of Christ; forgiveness is not an option but a command  from the Lord. It starts with repentance and when you understand the importance of it you will see that it's not a game. It's not anything to brush off; not ever. Even if it is killer forgiveness.
For more about forgiveness watch "Living in Forgiveness" on Saturdays in Dallas, NJ &NY 2/5pmCST on the UANetwork. To watch previous episodes check out:http://uanetwork.tv/uanon-demand/living-forgiveness-julie-blair/