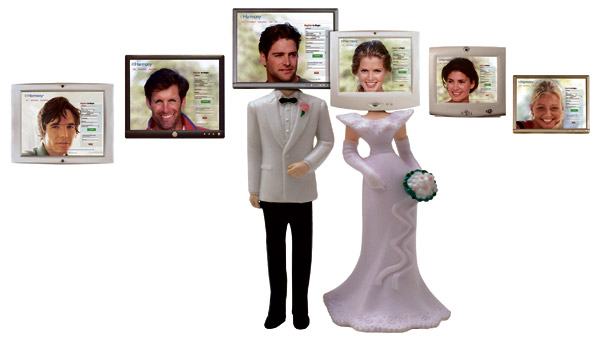 Interesting question isn't it? Maybe you are pondering this right now. Should I? Shouldn't I? There are so many options where does one start? Match.com, E-Harmony, OkCupid, Plenty of Fish, Chemistry, Christian Mingle, Christian Single; Ashley Madison- oh she's not about making marriage she's about marriage destruction. Anyway; what you decide is between you and the Lord but here are some things to ponder before getting yourself into a game.
The purpose for many in the online dating pool is ultimately marriage; while for a select few it is finding a mistress because they are in sexless marriages and others just want to be friends and hang out. There is a myriad of options which is fine. The bigger question is: what are you doing it for? What is your goal? What is your focus? This leads me to something bigger.
Many people and pastors included have written on the topic that there is no set of instructions in the Bible for dating. While this may be true in the specific literal term the Bible is very clear about a few things:
1- But seek first his kingdom and his righteousness, and all these things will be given to you as well. Matthew 6: 33 (NIV) If you are seeking eharmony where is the focus? Obviously not on the Kingdom right? It probably is not on seeking the Lord to find out why you are still single in the first place. Being single isn't about going out and just finding someone it's about being the right someone for the someone that God has for you. If you just skip this step you will get the wrong someone and then most likely go back to God and complain about who you chose and settled for. Now sure you may be one who replies with something like,'Julie you just don't understand. I'm not 30 anymore and there are no good men or women in my town.' Ha! I am not even 35 even more! I live in a city where there are 8 women per 1 man and the men have been so emasculated by the women that they haven't even crawled out of the cave to the proper way in which to ask a woman on a date! I get it trust me. It doesn't change the fact that your focus being on the other person isn't doing anything to change you in godly ways.
2- Give thanks in all circumstances; for this is God's will for you in Christ Jesus. 1Thes 5:18 (NIV) Now sure most singles aren't giving thanks for being single until they get married and then wish for it right? When we look at this if you are in a position you don't want to be in and are fighting it; then where is the thanks? Are you thanking the Lord that during this time you are single or are you complaining about it and then taking it into your own hands because you think you know better? If you are saying 'Thanks God for E-harmony. I got it from here' do you really? Only time will tell. The time being single is better spent becoming that right person and being able to do more for the Kingdom because once you are married you will have different things in your life.
3- But the Lord said to Samuel, "Do not look on his appearance or on the height of his stature, because I have rejected him. For the Lord sees not as man sees: man looks on the outward appearance, but the Lord looks on the heart." 1Sam 16:7 (ESV) It's pretty hard to see someone's heart when sifting through all the images to find the attractive rich ones with no kids isn't it? "Oh yes; this one is good for me: he has hair and makes 100k per year. He must be the one for me!" Yep. Just like the last Mr. Not So! Do you see the pattern? Now is it wrong to want someone who works and makes money? Of course not! But let's get real: men look at the images of women and women look at the salary requirements. There is no need to sugar coat it. No one wants poor and ugly.
4- Finally, brothers, whatever is true, whatever is honorable, whatever is just, whatever is pure, whatever is lovely, whatever is commendable, if there is any excellence, if there is anything worthy of praise, think about these things. Phi 4:8 (ESV) Are you having pure thoughts when browsing through all the photos of the singles on the dating sites? Or are you judging just a little? Perhaps lustfully? Perhaps curious if they really do still look like that? Heck are you even representing yourself to the truth that you are? That's probably the better question as that too is an injustice for the would be browsers to your profile!
5. "A man's heart plans his way, but the Lord directs his steps." Prov 16:9 (NIV) Is it your plan to go out and do this online dating thing because you are tired of waiting? Is it your impatience running the show? Might God have a better plan? Perhaps laying yourself down too would be of benefit.
5- Keep your eyes straight ahead; ignore all sideshow distractions. Prov 4:25 (NIV) Now this one can get tricky as online dating for some may not prove to be a distraction; however, for many it proves to be so. How so? Time? Time to play the game. Time spent emailing back and forth with multiple people. Time on the phone. Time meeting only to find out that it was a waste of time. Time. Time not spent focusing on the Lord and becoming who you need to be in order to be prepared for the person He already has for you. Time. It is time. Regardless of how you look at it it can not be said enough. It's time.
I've tried it. I've tried them all and I want my time back. I would like to say that I didn't meet the former pastor who dumped me via text and then a month later wanted to make things right by justifying it because he didn't want to deal with the 'drama'. I would like to share that the christian man didn't tell me that he was dating a married woman and that if I didn't go to his house for sex he would call the other '2' who would; neither of which were the married one he was dating. I would love to share with you that there isn't an expectation of sex by the 3rd time of meeting; and yes these are from Christians. I would like to share with you that it would be nice to not have been cursed out with every obscenity in an email for still an unknown reason. I would like to say that I didn't put my time toward it; but I did. I invested my time into all of it. Money too.
I thought what you may be thinking: "it's hard to meet people and it's better than going to the bar and people at church are too churchy or married. I want to be married and have what my friends have." I get it. Trust me; I do and probably more than you realize. The good news is this: 'Jesus Christ is the same yesterday and today and forever.' Heb 13:8 (NIV) The promises in the Word are true and this means for you too. I'm not saying online dating is bad or don't do it; I am just giving you insight to help you make better decisions about the direction that is best for you.
There is a plan for you. Maybe it's getting to know Jesus and learning more about what you need to work on with Him so you are ready when that person comes. You would hate to miss it! Maybe it is signing up and getting in the game! Who knows? Only God. He did after all create you from the dust of the earth.