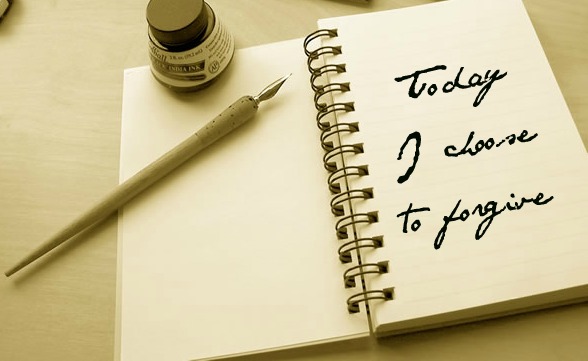 One of those most painful experiences in life outside of the death of a loved one; is learning of infidelity of a spouse. It's heartbreak at it's deepest form. The lies, the deception; the other person.  Forgiving someone who is that selfish is hard to grasp. Forgiving someone who cheats is a challenge for many and with reason. Forgiving someone who thinks nothing of the marriage or even you is mind boggling to say the least. Forgiving a cheating spouse who makes the choice to destroy a marriage, a family or two; and futures is probably the hardest to understand. If you have been there then you know.
The great news is that you can forgive. Is it challenging? Absolutely! The process of forgiveness is one that takes people on a journey of the pain and grief of the loss, the anger that settles in,  the resentment and unforgiveness that spill over into what once was.  If you open your heart it will be transformed and your future will be waiting for you; as it always is.
See; there are times in life when we all think that life will go a certain way but what I've learned is that life is what happens when you make plans. I didn't plan to be cheated on. I didn't plan to lose a child. I didn't plan for my life to be filled with what it's been filled with. But- I did purposely intend for it to be filled with forgiveness. My prayerful hope is that regardless of what that cheating spouse did or does; that your heart too is filled with forgiveness. Why?
1) Forgiving a cheating spouse isn't about him/her.  People do what they do regardless your forgiveness is about you for you. People are people and well; hurt one another. We all have hurt others and have been hurt. It's what we do with the hurt that changes lives for the better. If you want your life to be changed recognize that your forgiveness isn't about the other person. It's about you and the choice to forgive.
2) Forgiving a cheating spouse is about your freedom. Harboring unforgiveness steals. It steals your joy, your life; and your future. It keeps you trapped to what once was. I remember feeling resentful about the fact that I was the victim and he moved on with someone else and had a beautiful family; after he destroyed ours.  And here I was- alone. It took me years to realize that my unforgiveness was was trapping me. It stunted my growth and the the walls of my life kept me dying in silence instead of being free in forgiveness.  Once I made the choice to forgive everything in my life changed. Peace was restored. Joy overcame me. My life changed in abundance! And dear reader; I am no different than you. Forgiveness and your freedom is waiting. Don't let the mistakes of others keep you in bondage. Model Liberty Ross experienced forgiveness after her husband Rupert Sanders had an affair with  Twilight actress Kristen Stewart. She said, '"People need to learn to forgive." she explained. "I have no problem with anyone involved. I'm completely compassionate. I really am. No life is perfect, we all have our problems and issues and I believe that it's good to be true to who you are." 
3) Forgiving a cheating spouse is about living toward your future. You have a future waiting for you. You have a life with wonderful experiences that are waiting. There are people that need you. There are lives for you to bless and be blessed by. If you are reading this now; you are alive. If you are alive you have something to look forward to. When you make the choice to forgive a cheating spouse your future will open. Your heart can move toward freedom and peace in new ways. Your future can open more opportunities for receive and give love; to grow with others; and to let your forgiveness light shine.
For many experiencing forgiveness toward a cheating spouse it takes time without a doubt. Like anything in life; it's a process. It's about healing, restoration; and freedom. It's about a heart issue and recognizing that while people aren't perfect there is hope and a future for us all. It is about taking one step at a time toward what is waiting for you and that is your future. And my dear friend you are worth it.