Perhaps you have noticed; time appears to be moving at a quicker pace. It starts with one day, then the week is gone; the weekend was much to short and next thing you know it's July. Christmas is only 146  days away by the way. In 6th months snow in most places will be on the ground; signifying a new year and the preparations for yet another Superbowl. In just 6 short months. If I had only 6 healthy months to live I would….
Spend all my time tell you just how much Jesus loves you. I would share with you that in the end nothing else matters. Your bank account, your student loans, your in or out-laws, doesn't matter. The small stuff people sweat isn't worth the sweat. What you are wearing right now is perfect. Stop living according to other people's expectations and ideas; just live. I would tell you that your hips are fine and so is your comb-over. Your life matters right where you are. Are you making the best of it or have you actually no thought of it?
It was just yesterday I had a conversation with a friend and asked her about her desire to live in California. I asked her if she had 6 months left to live if she would move to California. She had all the reasons why she couldn't and ended with 'well; I have more than 6 months so it doesn't matter" which I must admit caught me off guard. None of us know how much time we have left so to assume is where we get lost in the mix.
6 months from now is January 25th. None of us know where we will be then much less tomorrow so I ask you: what would you do if you only had 6 healthy months left to live?
As I said I would share the love of Christ with every person everywhere; and I would do it from a beach without a doubt. I would sell everything I own and watch the sunset with my pug Olive and probably facebook live all day and night; telling you about how Jesus changed my life, about how when I was 5 right after I was adopted that I prayed that Jesus would be my escape. I would share with you that Jesus made the way for my rent to be paid for 10 months straight when my income didn't cover it. I would share with you that He already has made the way for you too. He loves you.  I would not care of I wore the same thing every day or if I didn't shave my legs in an even path. I wouldn't care if I even went 5 days without washing my hair. I just wouldn't. The time spent washing and drying and styling is not as important as the Truth that shall set you free. So why not focus on what is actually important? I would tell you about my darkest days of being alone, the struggles of singlehood and just how much Jesus carried me and loved me along the way. And how much He is there waiting and wanting to do the same for you.
I would eat Trader Joe's peanut butter cups and peanut butter and jelly chocolate bars with a glass of milk. I would enjoy a glass of chambord and cranberry and prime rib. I would see the birds and all the pennies on the ground. I would notice the stars and not complain about what the past was like or that it was too hot or humid; because at least I am alive to experience it. I would roll in the sand and not worry about it itching my toosh; because that too would pass. I would simply live and pray that you too would do the same-perhaps once in your life. You- would be able to live.
I would tell you that the things you fuss over aren't fussy worthy. In the end it's just a phone, your bad hair day isn't bad because at least you have hair, the traffic you are sitting in is just more time to look up at the sky and see God right in its midst. The worry about losing likes or fan isn't going to change the value of who God created you to be or how much He already loves you.
I would see life in a way that I never have before; that in it's shortness of breath to make each moment count because this really is all you have. The climbing of ladders and over people too won't matter much on January 26th; so what are you doing? Are you going to climb that fourtneener you have dreamed of? Go to the racetrack and actually race a car instead of watch? Eat that and not this; and enjoy every bite? Or are you going to be a stick on a log and just die before your time?
Are you perishing for and over meaningless matters instead of seeing the seascapes of what it's truly about? If nothing else just for a moment and stop. Stop. Stop what you are doing and reflect for a moment. Just one and look around. And breathe. And allow the Lord to speak.
In that breath what do you see? What do you hear? What do you hope for? What are you pursuing that matters? I recall the day sitting on the beach at the Gold Coast in Australia listening to a client tell me he wanted nothing more than to be a gym teacher all his life; but he never pursued it. He climbed the corporate ladder and had all that it showed in the physical; beautiful home on the beach, 3 months paid  vacation- and the emptiness inside of  great regret. I shared with him that He didn't have to live in regret because Jesus paid the price. He could be free and you too can be free. Freedom isn't so free when you have to finance it.
If you had only 6 months left to live what would you do? Where would you be? What would be most important? Why not make those things the most important now while you still have the chance; and if for any reason God grants you life longer than 6 months you will have more than you could have ever dreamed of to share with those whom will come after you.
You would hate to think that you have anything longer than this moment when we can all look around and see where we are. It's time to do something about living otherwise there won't be any living at all.
So with 6 months left (although there may be more) I leave you wanting you to know that Jesus loves you, that you are worth more than you will ever know, that your dreams and all the good inside of you needs to be shared with the world; that now is the time to share.  There is a purpose and one created special just for you. I leave you knowing that fat or skinny embrace yourself; hairy or bald embrace yourself, short or tall- embrace yourself; blue collar or white collar embrace yourself. Man or woman embrace yourself. Just embrace yourself. And above all let Jesus embrace you and you. And then share what it feels like.
And then share with me too as I want to hear!
Julie Blair is President of Julie Blair Ministries that helps people worldwide grow in Christ. To learn more about going deeper in Christ or to have Julie speak to your church or business visit www.julieblair.com
Image belongs to its original owner
Forgiveness for many is this abstract concept that we've all heard for a lifetime to 'do it' but yet beyond that there isn't much. Sit in any church and any pastor anywhere in the world will tell you there is nothing new there. It's what happens when you forgive that sometimes no one talks about; which is course there must be a reason. Whatever that reason or reason are is not as important as actually know what happens when you forgive.
To begin forgiveness is both an event and a process. Through the event things occur and equally as such; the process of forgiveness numerous things are also occurring; and sometimes simultaneously. So what it is that takes place when you forgive?
1- There is a release within is displayed outward. When you harbor unforgiveness it is on display whether you like it or not.  What is in the heart comes out the mouth and well; unforgiveness is no different. When you release the clutter of it; not only will you feel it physically but others will see the release. They may not fully understand what has taken place although they will know there is a transformation.
2- Your physically body will change. When I went through the process of forgiveness I had no clue how life changing it would be; to my body. I remember those days I spent in my room surrendering all the pain, bitterness, resentment and unforgiveness that was taking up space in my mind, body and spirit and had really no idea of what was actually taking place. Sure I had knew Romans 12:2 where it tells us to be transformed by the renewing of my mind although I didn't catch on that it meant the body too. As a result when I had my first phone call after that experience I sounded different. The tone of my voice was different. Not only that; my eye color changed. This would make sense as when we make the choice to live in darkness we are literally surrounded by it; and I definitely was I just didn't know it or even that unforgiveness is a form of darkness.
3- Your relationships change. Your relationships change because your heart is no longer as it was before you forgave. Those in your life will experience the new and softer you and in ways that I can't begin to describe! My relationship with my biological mother changed drastically where I didn't hate or resent her any more; my heart changed to accept and love her as Jesus did. The fact that she abandoned me all those years ago wasn't something for her to pay for any longer. I was free and so was she.  The release of forgiveness releases the bloom of your relationships because the bondage over them is removed.
4- You are changed. You are not the same person as you were before you made the choice to forgive; you can't be. You cannot go through a life changing process and then be just as you were. The change is too dramatic. It would be similar to those who return from tour of duty for the military to come back with nothing being different or parents to go back and live as though they did before having children. It simply cannot be done. You are not who you were which means nothing in your life will ever be from that moment on. And praise God for that because the direction you would have gone would have only been further from Him.
5- The door to your life and purpose can open. Anything that is not of God that you allow to enter your life is a hindrance. Any hindrance only separates you from God; and that includes unforgiveness and your thinking. What happens is that any distortion of thought will keep you operating at a false level of action. Sure you may have a 'good' plan and life but that does not mean it is the 'God' plan for your life at all. When you forgive, you are changed. This means that going back to what you were once doing in the way that you were doing won't be the same. It can't be. You are not who you were when you were doing what you were doing. And as such trying to be who you were when you are not will prove to be very uncomfortable. Now this is not to say that you have a new identity and you should just go switch careers by any means but what it does mean is that for who you are becoming in the process of forgiveness; new opportunities will come. They can't not!
You may know right at this very moment that God has something big in store for your life; and He does. Yet for some reason you just can't seem to get to it; regardless of how many classes you take or life coaching sessions- nothing seems to work. That would be correct. The correct doors will open for you to enter and with ease because you will have moved yourself out of the way for God to work and through the process of forgiveness; you are becoming more who He created you to be which means the doors He desires will open. My testimony is proof of this. There is no way for me to write about forgiveness had I not walked through it. There is no life on the side of death in any realm.
6- Your relationship with the Lord will deepen. When the internal clutter is removed your hearing increases, you will walk in higher level of authority because you can and understand it; and you will grow in Him and His love in ways that you just have to experience for yourself. The way in which you see other people and their struggles will be more in line with His Word. Your heart for people will change and how you love and receive love from others will change; all because there is more of Him operating in you. It's always been there it was just unforgiveness covering it all up. When it removed; the freedom to explore your relationship with the Lord will expound exponentially and for the betterment of His Kingdom.
7- You will be on your way to become who God intended in the beginning. God created you with very specific attributes and what a glorious things that is! The God of the universe had you in mind from before the foundation of the earth. You are something special dear beloved; and the enemy wants to destroy every bit of it. The best news is that when you forgive you are removing the enemy's assignment to destroy you. You are taking the steps toward becoming who God created you to be from the very start. Whatever was eating you from the inside out will no longer have the power to control you; to rob you of your real identity. As you experience the process of forgiveness you will begin to be revealed to you and to the entire world. Gone is the past and everything with it and the real you can begin to live as God intended. The new wine can be poured into the new wineskin after all!
We serve a God who makes the impossible possible. A God that has every good thing in store for you who withholds no good thing. He has it all for you and while there is a plot to steal your life; through simply forgiving you can be restored to God's original design.  You can become who He created from all along. It's right there all you have to do is get ready and do it! And do it before it's too late.
For more about forgiveness watch 'Living in Forgiveness' weeknights at 9:30pm CST on the UANetwork.
People are people. And people in the church are no different. Life changes when you get this revelation; at least it did for me. It's a sad day when the truth is revealed. So then how do you handle it when you truly see the devastation caused by those in church leadership? How do you go forward when what you thought to be really wasn't ever anything at all? How do you decipher truth from fiction? You forgive. Is it hard? Absolutely. But for your sanity, freedom and future you must forgive.
If you have ever attended a church and or been part of a church split you know the difficulty of it. If you have ever been spiritually abused you too know how hard it is to forgive. Those in leadership probably did things that you don't even want to talk about. They probably stole years from your life and deceived you right there while praising the Lord Almighty singing and dancing. They probably did much more damage  than you are even aware of. While it may take years to overcome you must forgive. Your life is too precious to live in the bondage of other people's deception. When you put your trust in those in leadership roles and they fail you; things change. You must change too.  What must you forgive?
1) You must forgive yourself putting more faith in man than God. It's a weird thing to me how many people talk more about how wonderful their pastor is compared to what Jesus has done for them.  'Oh my pastor says this, says that' and on and on- but what does Jesus say? If you are relying more on man's word than God it's an issue. Ask yourself if you put your pastor or leader above God in the idolizing and then repent and seek forgiveness according to Acts 3:19. The Word is clear that you shall have no other gods. That includes the god of pastor.
2) You must forgive yourself for allowing their poison to put you in bondage. The bondage that others are allowed to put you in is by your doing. They will continue to pour into your life all things terrible so long as you allow them to. It doesn't matter what they have done; your level of forgiveness is what is required and between you and the Lord. From personal experience; it was the leaders that taught me so much and then turned on me it hurt. I never imagined that they were just so hateful. Never. The worse thing about it was that they didn't even hide it. Nope. I'm not sure if that is good or bad but it surely was out there without a doubt.  It personally changed every single thing in my life and my prayer is that regardless of what they have done you no longer accept them to have that control. Those who like and thrive on control will continue to use it as a breeding ground. And their behavior is not a reflection of God. And your unforgiveness toward yourself or them won't be either.
3) You must forgive them for their wicked, evil and vile ways. The wolf in sheep's clothing is moving to and fro- do you see it? If you are not paying attention you won't. If you are not careful to forgive and do it quick; they win. Their wickedness can destroy you if you are not careful. If they choose to live like Jezebel; let them. It's not how you want to live! And in case you don't know- Jezebel was mauled by dogs. Best to get them out of your system and move on toward more important things; like giving God the praise and glory that you are no longer being under that leadership and authority!
In many cities church is business. I remember moving to Dallas and everyone asking me 'what church do you go to' as though it was a status to say this one or that. It made me miss my old church in Denver that much more. I don't follow church; I follow Jesus.  It's that simple. You see; it isn't about being followers of leaders of churches to the point of elevating and worshiping them. It simply isn't. It isn't even about church if you get to the core of it. It's about an intimate relationship with Christ and when you get away from that; things happen.  And when they do; the damage is more than most can handle. When you walk straight with Christ and your brother in leadership falls; it's forgiveness that is easier to fill your heart. Does it mean it's easy? No just easier because you will have the Rock to stand on.  When you are with Jesus you can rest in peace knowing that He will never leave you or forsake you. What better leader to have than that?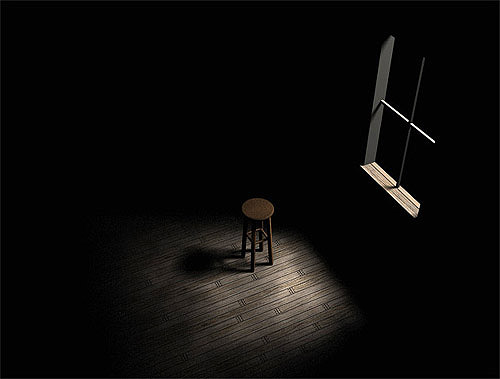 There is nothing in society that will give you value. It can't. How can a society that doesn't know its own value give you value? The great news is that you truly do not need the things of society to have value. It took me a long time to realize that; and once I did I was free!
If you find yourself trapped in a lifestyle that doesn't truly reflect who you are change it. What are you scared of? The judgments of others who are too scared to do it? Scared of the unknown? Scared of failing? Scared of success? So what- do it anyway. You will never know until you do.
Years ago I listened to a man in Australia tell me that while he made tons of money at his job, had 3 months of vacation time per year; and lived so close to the beach all he ever wanted to do was be a gym teacher. Here was a man with a dream. He is no different than you are I. He was a man who wanted something that was not even close to what he had- and on the outside he had a lot! He shared with me that because of what he had gained in his career he then had to continue to maintain it and as a result he lost himself. He was trapped. He was miserable. He was like many people today. Maybe you can relate.
The wonderful news is that while you may be able to relate; you don't have to live one more day aggressively trying to attain something that isn't in your hearts deepest core. You don't have to suffer the days of your life trying to maintain something that isn't your passion; your calling or your destiny. You just don't. You see; you were created for much more. You my dear friend were wonderfully made for something. You have value. You have more probably than you think.
So in a society that is as lost as the fall leaves blowing to and fro; the entrapment of life will take one. One day at a time until it's slow slithering death rests inside of you. What does society have to offer you? Nothing. It can't maintain or contain you but it most certainly will drain you. That is until you see the value inside of you. Until you see that you have the value that can only come from you. Society needs your value more than you need its value. When you see and receive that- your entire life will change. I know mine sure did. It was time for me to stand up on and for the value that I had. Isn't it time for you to do the same?
The enemy comes to kill, steal and destroy. There is no doubt there is a bounty for your life.  Every day there is an attack in new ways and if you are not watchful; you will be the next victim. Unforgiveness is the trap that steals your life without your knowledge; without you even having a clue that your life is slipping you by.
So the question is: is unforgiveness defeating you? Do you even know? Here are the tell-tale signs that unforgiveness has a foothold in your life:
1. You are living in a victim mentality.  Everyone has been hurt; and you are not exception. If you are living in that mentality of what others have done this is a clear sign. You can choose to be a victim or victor but rest assured being powerful and pitiful at the same time cannot work! When you make the choice to forgive; your life will change.
2. Bitterness Reigns.  Many people are deceived into thinking they are not bitter; when in fact everyone around them can see it, hear it, and feel it. Bitterness is spiritual poison and will rot the bones. Heck; even Harvard completed a study in 2009 with findings that unforgiveness and bitterness is linked to arthritis. If you have arthritis perhaps there is someone you need to forgive. When you harbor bitterness you are ineffective because people just don't like being around bitter people. If you don't want to live defeated; simply forgive.
3. Missed Opportunities or blessings. When people harbor unforgiveness their lives are defeated and those they could and should be a blessing to miss out. If you are not living your life with all the opportunities and blessings that are there for you there is a reason. It isn't just 'luck' or 'misfortune' as it just isn't. There is a reason. In my life I wasn't ministering to all the people that I was supposed to be for that exact reason. I was blocking myself from receiving blessings and being a blessing to others. Once I learned the impact of unforgiveness everything changed.
Very simply put; unforgiveness kills. It steals much more than you can imagine and with over 30 symptoms of unforgiveness you may find that this is why you are not living to your full potential. If you think you have 'no' unforgiveness pray about that. I was there too and it wasn't until I learned the truth that I was set free. I thought just saying I forgive was all I needed to do until I learned that it's not lip service; but more. And don't you want more of everything good in your life? Of course! So make today the day that nothing more is stolen from your life. You will be glad you did.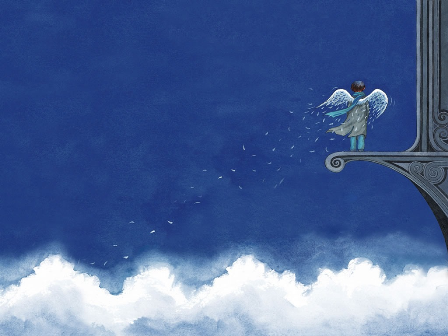 Forigveness is hard. Forgiveness of self for most is even harder. We all make mistakes. None are immune. Perhaps you are one who had an abortion, perhaps cheated; or even scammed employees out of their retirement. None of this? Maybe you killed someone while driving drunk or just murdered someone in a gang bang or drive by. Regardless of the mistakes you have made; there is hope and a future for you. The impact of self- forgiveness is something unimaginable until you have truly been there.
It's not about just reciting a bunch of affirmations to say 'I forgive myself' and yippy yay. No. It is much much deeper than this. It is about the revelation and acceptance that 1) you make mistakes, 2) 'How did I not know better' will keep you in bondage, 3) 'If only' is a lie and trap, 4) you can and will move forward in life. The impact you will have after the fact will not only change you; but those around you and those around them and those around them.
It is hard to grasp at times what we as people do. Some things are harder to grasp than others. We all can look back on our lives and probably find something to regret- but why? It will keep you only replaying it day after day. Regret should have no part of your future. Forgiveness of self though should.
You are you right where you are although the question is: is it the real you? Are you really the you that your Creator intended? If you are harboring self-unforgiveness for the mistakes you have made you are not living. You just aren't. You can't. You are not living as the you that you were created to be. And isn't it time?
Isn't it time that you let go of the shame of the past? The condemnation and guilt? The regret? The embarrassment? The loss? The lack and all that comes with it? Isn't it time to stop living in diminishing returns to get to your real life- the one that is and has been waiting for you?
You can have peace. It's yours for the taking. It's been there. Victory is yours all you have to do is fight to get to it; not for it. What are you waiting for? One more mistake to make so that you can fulfill your self prophecy? That doesn't make sense. You were created for much more than that. You were fearfully and wonderfully made. Make today that you forgive yourself so that you can see that. Make today the day that you disallow anything to come upon your life that is a lie. Make today the day that you start living as you were created to be. You will be overjoyed that you did.
Thanksgiving has come and gone. It's time now for people to start really freaking out about Christmas. The stress kicks in to high gear and the preparations are a must. So much to do so little time; never a moment to stop as it would be a crime. Such a shame that people live not only the holidays like this; but every day of the year.
How are you living? Are you living daily? Are you living for a maybe one day? Or perhaps a someday?  In the end by living this way aren't you just short living? There is no living in living for something that may be at some point but never is in the now. The recent too soon death of Paul Walker from 'Fast and Furious' at only age 40 should be a wake up call and question for us all. Ask yourself, 'Am I living?' Or is more like just just one day closer to death? There is a difference in case you did not know.
What are some things you can do today to start living? Simple:
1- Pay attention to what you pay attention to.  This one simple thing can put everything into the right perspective.  While you can't get more than 24 hours in a day; you can cut out things that don't bring fruit and get time in other areas.
2- Embrace those next to you. You never know when they or you will be gone. Wouldn't you hate to forget to say and do what would mean the most when you had the chance?
3- Live according to your own motto. Others will always have opinions about what you do; however, you are the only one living with the consequences of what you do and don't do. Start living your life for you as you can't live it for others.
4- Enjoy it. If you are not enjoying your life; why not? You have the power to choose to make the change. If you struggle in figuring out what you would enjoy make a list of things you would like to try; and then go for it! You won't regret all the things you never try.
5- Give your life to Jesus. You never know when your time is up and while you may not think you need Him; you would hate to learn after the fact that you actually did. You may not believe me; and that is ok. I just would not be doing you a service but not sharing the fact that life is short and Jesus is there; waiting for you. Yes I'm sure you are the most wonderful person in the world; but it still doesn't mean anything more than this.
Every day we are reminded that life is short. It is fleeting. It goes by faster even though each 24 hours is still 24 hours and now is the time to reflect on this day what you are doing with each of your 24 hours. I know for me personally; I want to do more. I want to live more, share more, give more, love more, eat more finer foods; be more and build more. How about you?