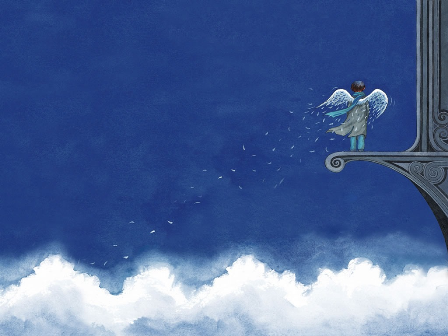 Forigveness is hard. Forgiveness of self for most is even harder. We all make mistakes. None are immune. Perhaps you are one who had an abortion, perhaps cheated; or even scammed employees out of their retirement. None of this? Maybe you killed someone while driving drunk or just murdered someone in a gang bang or drive by. Regardless of the mistakes you have made; there is hope and a future for you. The impact of self- forgiveness is something unimaginable until you have truly been there.
It's not about just reciting a bunch of affirmations to say 'I forgive myself' and yippy yay. No. It is much much deeper than this. It is about the revelation and acceptance that 1) you make mistakes, 2) 'How did I not know better' will keep you in bondage, 3) 'If only' is a lie and trap, 4) you can and will move forward in life. The impact you will have after the fact will not only change you; but those around you and those around them and those around them.
It is hard to grasp at times what we as people do. Some things are harder to grasp than others. We all can look back on our lives and probably find something to regret- but why? It will keep you only replaying it day after day. Regret should have no part of your future. Forgiveness of self though should.
You are you right where you are although the question is: is it the real you? Are you really the you that your Creator intended? If you are harboring self-unforgiveness for the mistakes you have made you are not living. You just aren't. You can't. You are not living as the you that you were created to be. And isn't it time?
Isn't it time that you let go of the shame of the past? The condemnation and guilt? The regret? The embarrassment? The loss? The lack and all that comes with it? Isn't it time to stop living in diminishing returns to get to your real life- the one that is and has been waiting for you?
You can have peace. It's yours for the taking. It's been there. Victory is yours all you have to do is fight to get to it; not for it. What are you waiting for? One more mistake to make so that you can fulfill your self prophecy? That doesn't make sense. You were created for much more than that. You were fearfully and wonderfully made. Make today that you forgive yourself so that you can see that. Make today the day that you disallow anything to come upon your life that is a lie. Make today the day that you start living as you were created to be. You will be overjoyed that you did.