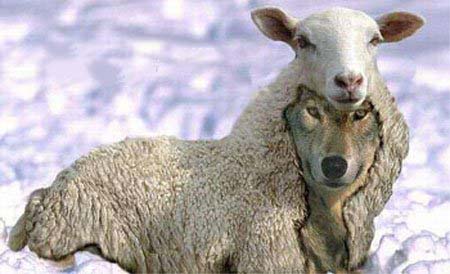 People and society will always have an opinion; whether a good one or not is really not relevant. It's moreso the fact that others think that they have your life figured out when in reality they can't even function in their own lives.
American society will always try to change you by telling you what you 'should' do. The media does it and people don't get it. There once was a time when the purpose of the media was to report the news; those days are gone. According to the Agenda Setting Theory it was tell people what to think about; now it's what to think. Now the media just makes the news instead because people are proving incapable of making decisions for themselves. Perhaps you live in Ukraine or Israel and experience the same thing. It probably happens to us all.
And so it goes you have been deceived. You probably have been told what you should wear for the next season. Oh yes if you live in Italy it's just your custom be so well dressed; whether you feel like it or not.  You have been told what car you should drive; what neighborhood you should live in. You probably have been told that by now you should at least be married, if not already divorced with three kids you never wanted in the first place. Oh and you should have at least a BA or BS but in today's world you really should think about getting that MBA if you expect to go anywhere in your career.
Yep. I heard it all. I heard all the should's known to man. I dated the man who actually told me, 'You should dress like her, talk like her, and wear your hair like her. Then you would be beautiful.' You should have seen his face when I walked out and never looked back. And don't tell me I should have; unless it was just to see the look on his face. But I already knew.
So it begs the question: are you living the life you should be living? Or are you living the life others think you should be living? It's a tough question I know. I once was there. I had the Bible teacher tell me that at age 37 I should have a teenager because that is where I 'should' have been. There is a systematic order to how life goes you see. Yeah sure. I see the misery on the faces of all the people who followed what others said they should do. It goes the way it is supposed to go for each of us and it's only until we stop the should's that we can be free.
If you are trapped into living what others think stop. Forgive yourself and do it quick. God has a plan specifically for you. Jerermiah 29:11 makes it very clear: 'For I know the plans I have for you," declares the Lord, "plans to prosper you and not to harm you, plans to give you hope and a future.' Your plan is for you and you alone. If you don't know it- get with God. Going to man to ask questions only God can answer makes no sense!
You don't want to live for others who aren't even living it out for themselves. That doesn't even make sense. You are where you are and while it may not be where you want to be; you are the one to change that. No one else. Forgive yourself for falling into the trap that thinking the boring house in the suburbs will answer all your questions when in actuality you are miserable but just biting your tongue waiting to escape. Forgive yourself for not being true to who you were created to be. Life is short so don't let another day go by where you think about what you should do instead of just doing it.
We all are where we are and the best part is that no one else can get you where you should be except for you. So today; where do you want to go? Where do you want to go that you know you should have gone back then? Write it down. Habakkuk 2 is clear '"Write down the revelation and make it plain on tablets.' Do it! There is nothing stopping you; no more could's or should's. Just you. Get out of your way, forgive, and get to where you are going! You can do it. How do I know? Because I did.
For more about forgiveness watch "Living in Forgiveness" on Saturdays in Dallas channels 27 & 47.2. NY & NY new channel 49.1 Stream live atwww.uanetwork.tvand watch previous episodes here: http://uanetwork.tv/uanon-demand/living-forgiveness-julie-blair/