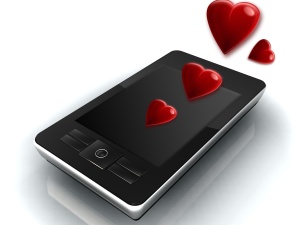 Online dating for some is the best thing in the world; no high bar tabs, plenty of babes to browse through and all from the couch or bed any time of day. What a playground right? What more could a single person want? Options for this or that without much effort or commitment. A dream come true.
It's easy to meet people and then play the game. The question is: do you know if you are being played? Are you the watering hole that they don't want you to know about? What's a watering hole you ask? Let me explain and help you identify if you are one.
The watering hole is the situation that many men and women find themselves in. It's where they think that the person they are spending time with is interested and then he or she disappears and then he or she is interested again. Perhaps you have been there. The person is too busy with work, their son is sick; there are issues with the ex- wife. That person may like you although if the person was truly interested in you that person would do more than put you on layaway.
You may hear about the need for distance over the phone but probably not. See; it's much easier to be a deceiver through texting because you can't hear the voice crack while the lies come out and the person definitely wouldn't show enough respect to share anything in person for the fear of noticeable deception and time that it would take. The person may be so kind to ask you to 'not give up on him' or something to that effect when in reality you were just placed on layaway while better options are being explored. If you were the best option you would know.
Then it happens. The sweet text a couple or few months later stating something like, 'Hi gorgeous. Beautiful weather isn't it' or something to that effect. It's whatever is needed to start the conversation on a high note. You may or may not recall the person if you are active in deleting people of irrelevance in your life so you go through the steps of inquiring and receive the response of who it is with the reminder of great things; how you are and bla bla. It's all an attempt to get in your good graces.
Now understand; if the person were interested from the beginning in more than a game that person would know how things are because that person would never have let you go in the first place. Do not be deceived to the circumstances because the facts remain. You were let go.
The other thing to take note of is when those pesky texts come in. If they are late night well; what on earth might that mean? Gee; are you worth nothing more than that? Did that person's last conquest end so you are first on the thought list when drunk? Isn't that special? Of course if you are a man you may be thinking 'Great. I'm on the list!' For women it's probably an insult so be wise to what is really going on and examine what placement you are going to allow yourself to be in someone else's life.
Bottom line is that there are always people who want to explore but not commit; fly away for other exploration and then return to you the better one. If you are the one that people do this to then you are the watering hole. If you are fine with always be second or third option great; but my guess is that you are a man and woman of more value and worth being the first and only option. Don't you think?